As Christmas fast approaches, our thoughts turn to seasonal treats, festive feasts and gift giving. It can be difficult to choose the perfect present but this year Westminster Abbey has come to the rescue with their fabulous Christmas Afternoon Tea that's sure to satisfy every foodie friend and family member.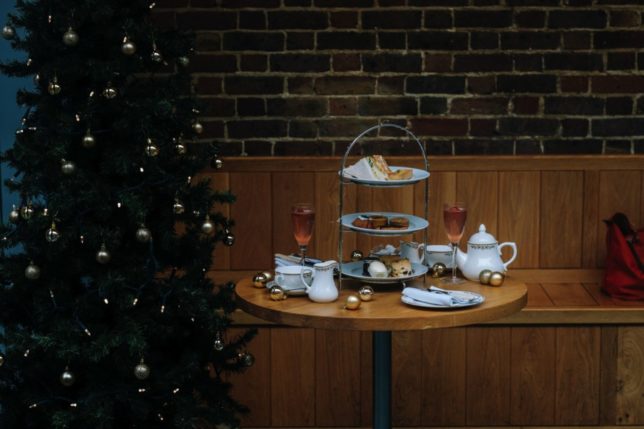 From 27th November onwards, the Cellarium Café & Terrace at Westminster Abbey will be serving their specially curated festive themed Afternoon Tea in historic surroundings for guests to indulge in an assortment of classic afternoon tea items served with a Christmas twist thanks to the use of traditional festive flavours.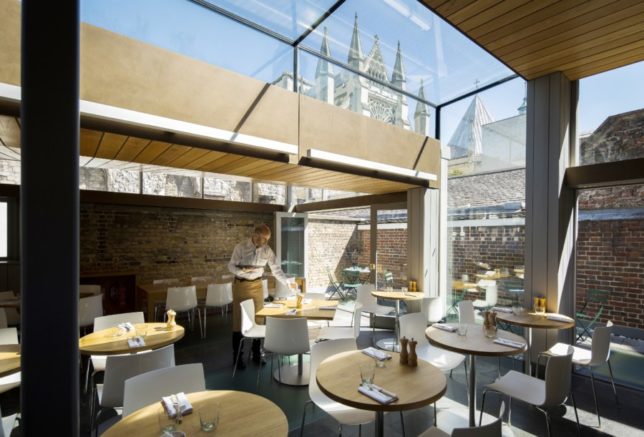 From Brussel Sprouts and Stilton to Gingerbread and Mincemeat, the seasonal treats on the themed food menu are accompanied by Christmas spiced teas or a cheeky cranberry Bellini. The festive food and drink combined with the historic venue serves up a memorable afternoon of celebration.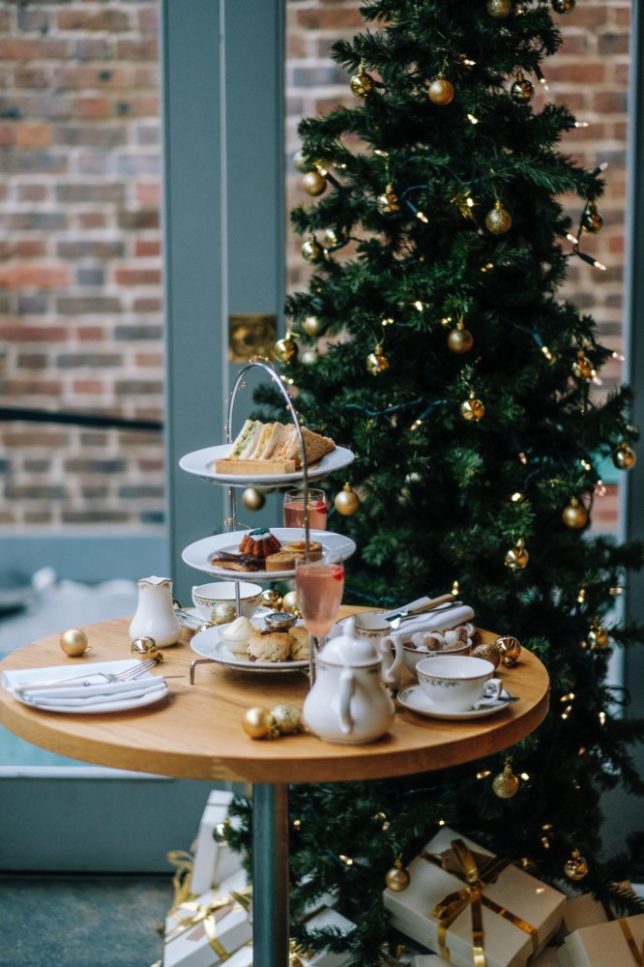 Westminster Abbey is one of the world's greatest churches, with a history stretching back over a thousand years. Priding themselves on their hospitality, the Benedictine monks began the tradition of serving food and wine to Abbey visitors using locally sourced, seasonal ingredients. The Cellarium Café sits within the ancient cellars at the heart of Westminster Abbey.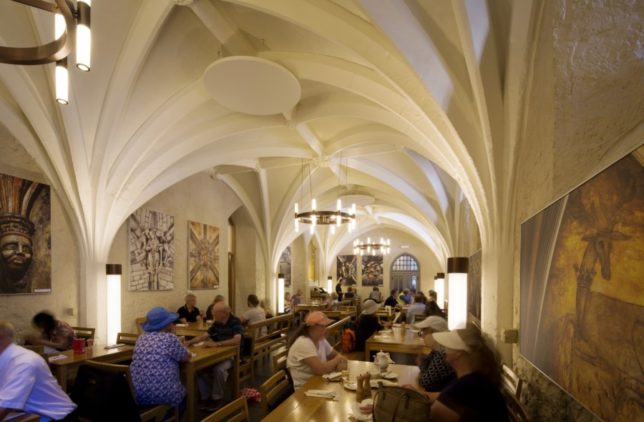 This welcoming hospitality is something that award-winning food company Benugo, who operate The Cellarium Café & Terrace, continues to do today.  This warmth towards Cellarium's guests was shared with SLOAN! when we were invited to preview the Christmas Afternoon Tea prior to its November launch. As soon as we entered Cellarium we knew this would be the perfect place to immerse oneself in the suitably indulgent British tradition of Afternoon Tea.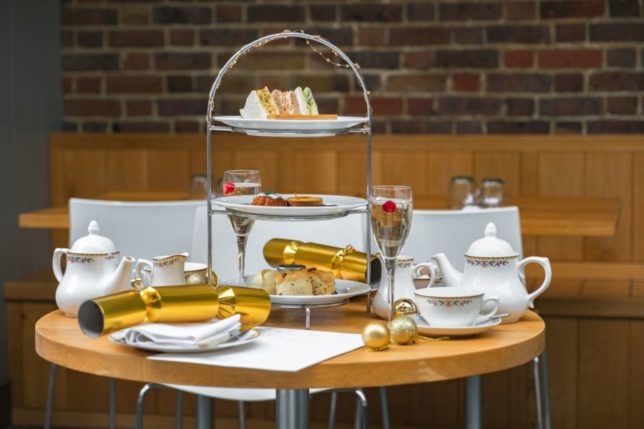 Delectable savoury delights on offer included the Norfolk Turkey Coronation Sandwich reminiscent of the delicious leftovers on Boxing Day.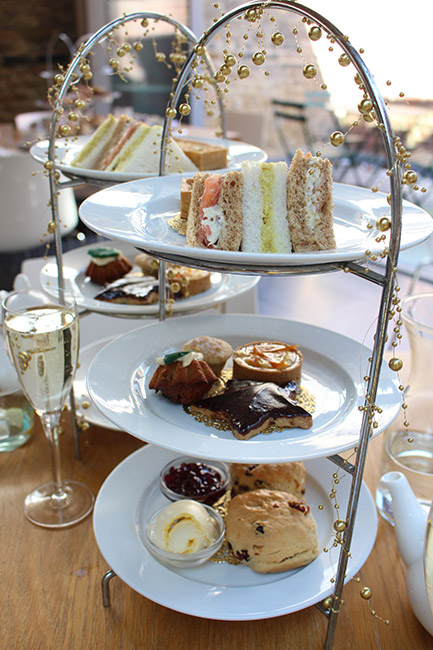 The classic flavours of the Cucumber and Caper Sandwich joined another afternoon tea favourite of Smoked Salmon on Brown Bread – but at Cellarium it was taken to the next level with the addition of Celeriac Remoulade which paired perfectly with the salty smoked fish.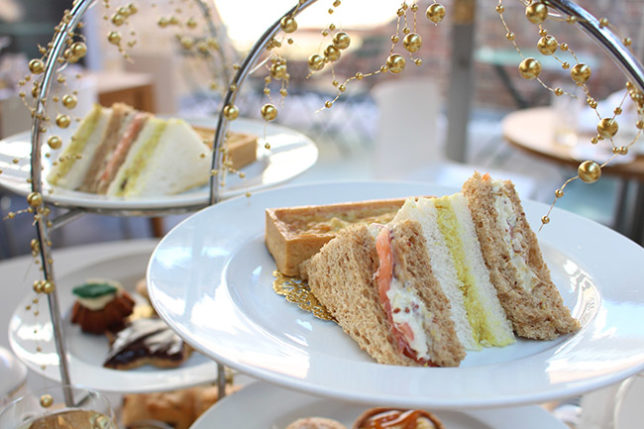 Our favourite savoury offering was the Brussel Sprout, Melted Onion and Stilton Tart which was a delightful marriage of the familiar flavours of Christmas in one serving.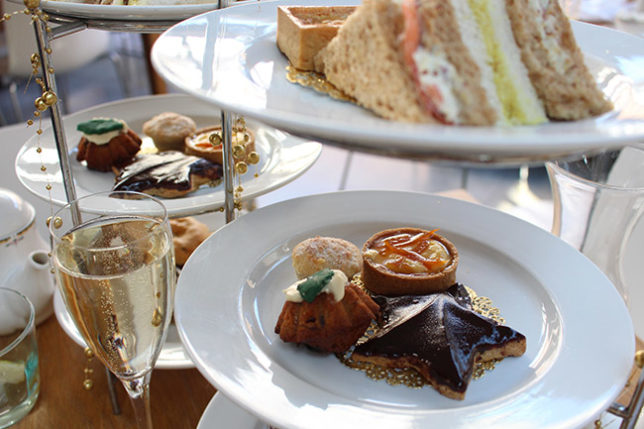 Scrumptious festive sweet treats included festive Orange Tart with Clementine Confit, traditional Iced Christmas cake classic Mince Pie with crumble topping.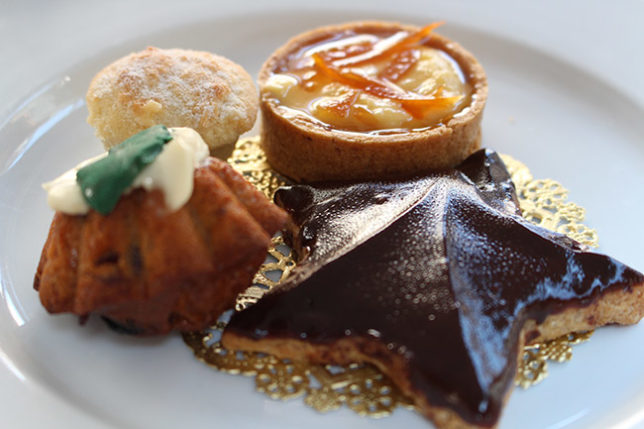 For many the best part of the quintessentially British afternoon tea is the warm scones. At Cellarium, delicious raisin scones light in texture with a tender crumb ate served with seasonal jam and unctuous Clotted Cream.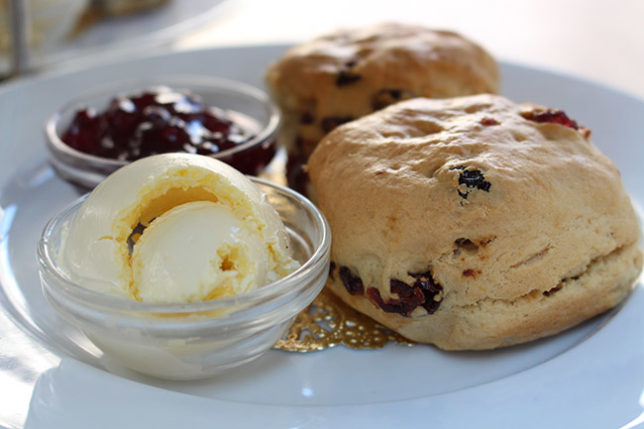 Whether it's a gift, a special treat to welcome the festive season or for those simply looking to escape the hustle and bustle of London's busy streets, visit the Abbey for breath-taking views, fantastic history and a truly memorable experience.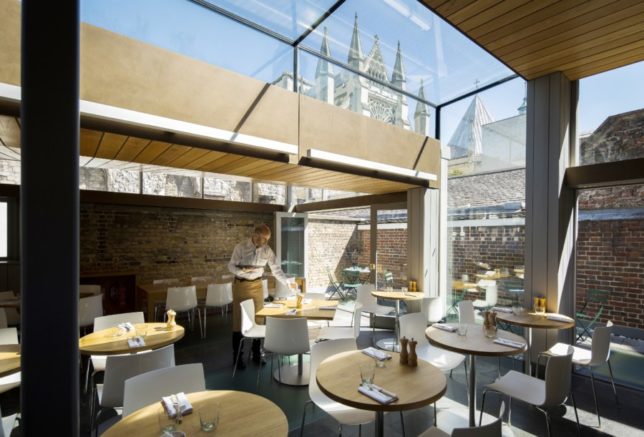 The Christmas afternoon tea will be served daily between 12.00 – 4.00pm in the Westminster Abbey's Cellarium Café & Terrace. £21.50 per person, or £25 for those wishing to enjoy a cranberry Bellini. Reservations are recommended and can be made by emailing westminsterabbey@benugo.com or calling 020 7222 0516.
Cellarium Café & Terrace
Westminster Abbey
www.cellariumcafe.com
T: @benugo
I: @benugoUK