We were delighted to be invited to review Charlotte's Bistro and taste their famous Gin School. Situated in the heart of Chiswick Charlotte's Bistro prides itself on new innovative seasonal menus with the fresh taste of locally sourced ingredients.
Charlotte's Bistro opened in February 2010 on Turnham Green Terrace right in the middle of busy Chiswick. Charlotte's Bistro is a modern, buzzing local hub drawing guests from the neighbourhood as well as further afield who are looking for high quality food, drinks and genuine hospitality. The simple yet elegant décor and relaxed environment make the venue suitable for everything from a quick casual visit to a special occasion. Regulars frequent the bistro at all times of day for coffee & free wi-fi use, cocktails & light bites, or a full three course meal. Opening hours are 7 days a week from noon until midnight (11pm on Sundays & Bank Holidays).
At first sight this might seem like a normal bistro but on Monday nights at Charlotte's Bistro is a must for any gin fan. As well as their extensive gin list, every week a new gin company is selected to host Gin Night. During the evening different gins are available to be taught about and tasted free of charge. Once the tasting is over tonic water is provided to relax and enjoy the gin.
The bistro is very modern stylish and clean, with a bar at the front and skylight at the back of the restaurant. This coupled with the dim flicker of candle light makes for a romantic setting.
On entering Charlotte's Bistro guests are met by a sociable marble topped bar surrounded by eight highly sought after (and dangerously comfortable) bar stools. Opposite, three high level booths offer more intimate seating as well as a perfect vantage point for watching the bartenders at work. A short flight of stairs lead up to a long sixty seat main room extending back with banquette seating along either side and plenty of natural light from the glazed roof.
"Each guest receives a leather-bound drink list on arrival. The entire bar offering is listed with five tabbed sections for easy navigation and tasting notes for each product for easy choosing. The 'Softs' and 'Cocktail' pages change monthly and feature the head bartender's own innovative creations using only fresh seasonal ingredients and include homemade purées, cordials, infusions and bitters. The 'Beer' page features a short but sweet selection of British craft beers which again change with the seasons. The 'Wine' selection is concise and considered, focusing on old world wines with an emphasis on often overlooked wine regions and grape varieties. 'Spirits & more' lists the entire back bar offering including an extensive collection of Gin for which the bar is famous."
Once seated, we enjoyed a warm welcome from the very attentive staff, their knowledge of the menu was outstanding and wine pairing skills impeccable. This led to a relaxed feeling knowing the night ahead would be a good one.
Our first port of call was to try a cocktail from a truly original list with names like 'Chihuahua's Pet Shop' and 'Bowlers Hat Trick' it was hard not to be drawn into the list, however for the less adventurous they covered all the classic combinations of cocktails thus catering for every taste.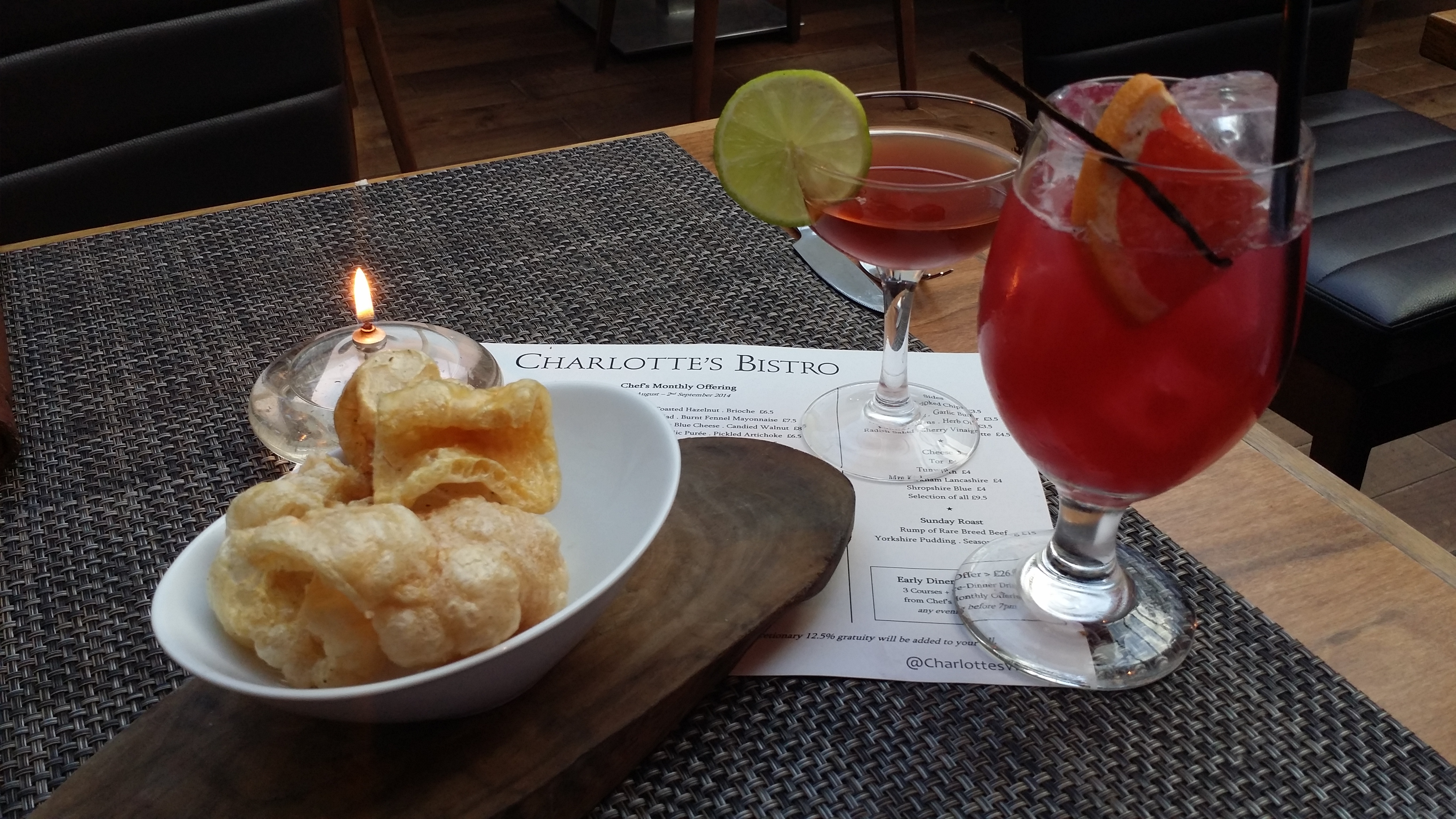 Charlotte's Bistro has a tantalising modern European menu with classic bistro dishes all served at great prices with quality ingredients; the wine list is comprehensive and beautifully compliments the food.
"The same menu is served all day throughout, with a selection of all-British Cheeses, Shellfish, Cured Meats and Nibbles alongside the Chef's Seasonal Menu which features frequently changing starters, mains courses and desserts. Ingredients are carefully sourced with provenance, quality, sustainability and value in mind. The traditional Roast Beef & Yorkshire Pudding is ever-popular on Sundays as you would expect. The fixed price Weekday Lunch Offer and Early Diner Offer both allow guests to choose from the full Chef's Seasonal Menu and offer tremendous value for those happy to eat 'off-peak'."
For our starter we tried the Duck liver parfait with toasted hazelnut brioche and the Skate wing, black pudding and parsley butter sauce.
The Duck liver parfait was creamy and authentic. It melted in the mouth with the crisp crunch of hazelnut making it a must for any nut lover.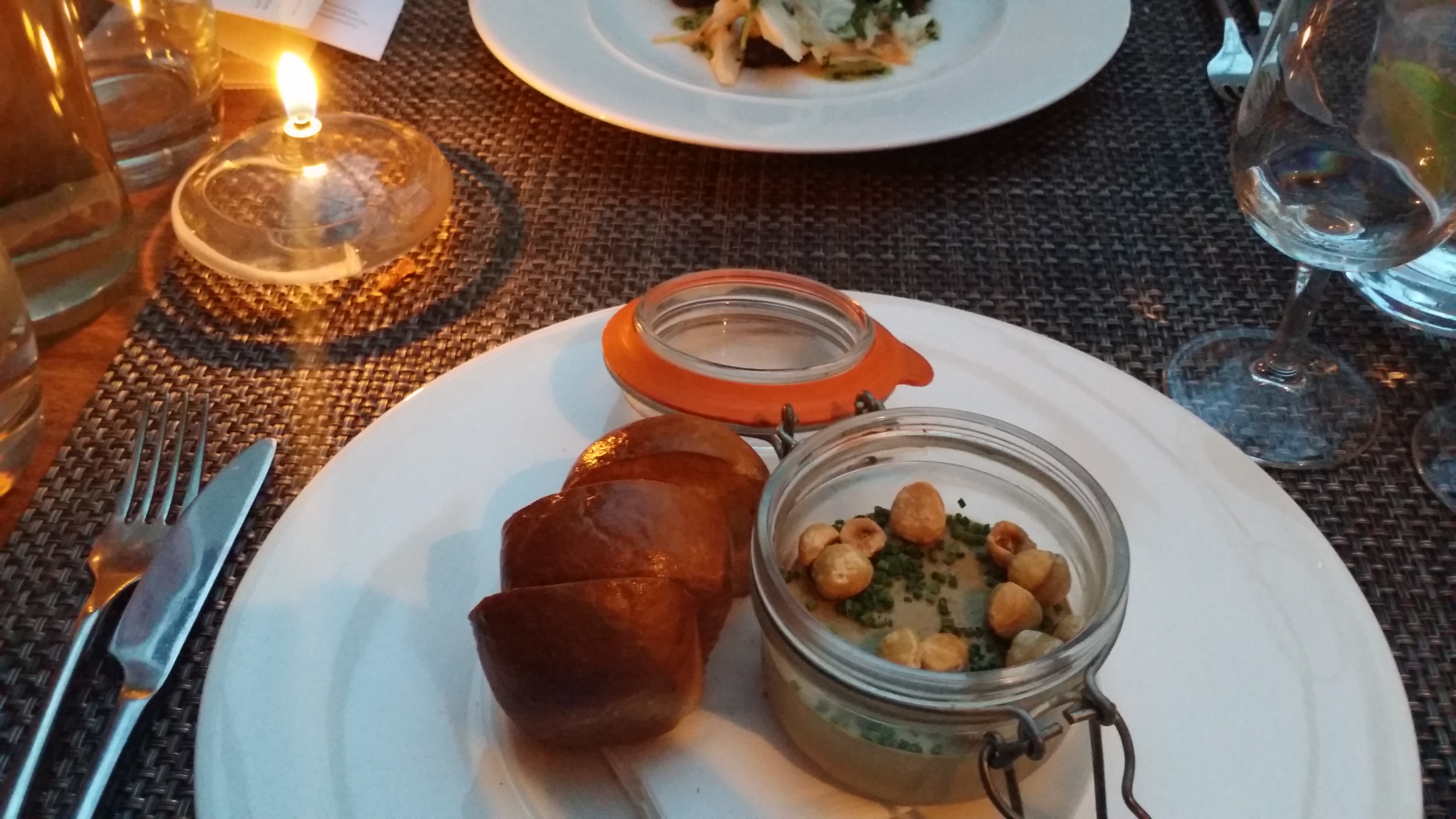 The Skate wing was beautifully paired with parsley butter sauce and potato. The most intriguing part of the dish was the homemade black pudding that literally melted in the mouth.
The main courses were varied covering meat, fish and vegetarian options. We went for the Lambs liver , tarragon mash and smoked red wine butter. We also tried the Butter poached plaice fillet and razor clams. The food was presented beautifully and came in timely fashion with good helpings that were matched beautifully with recommended wine pairings.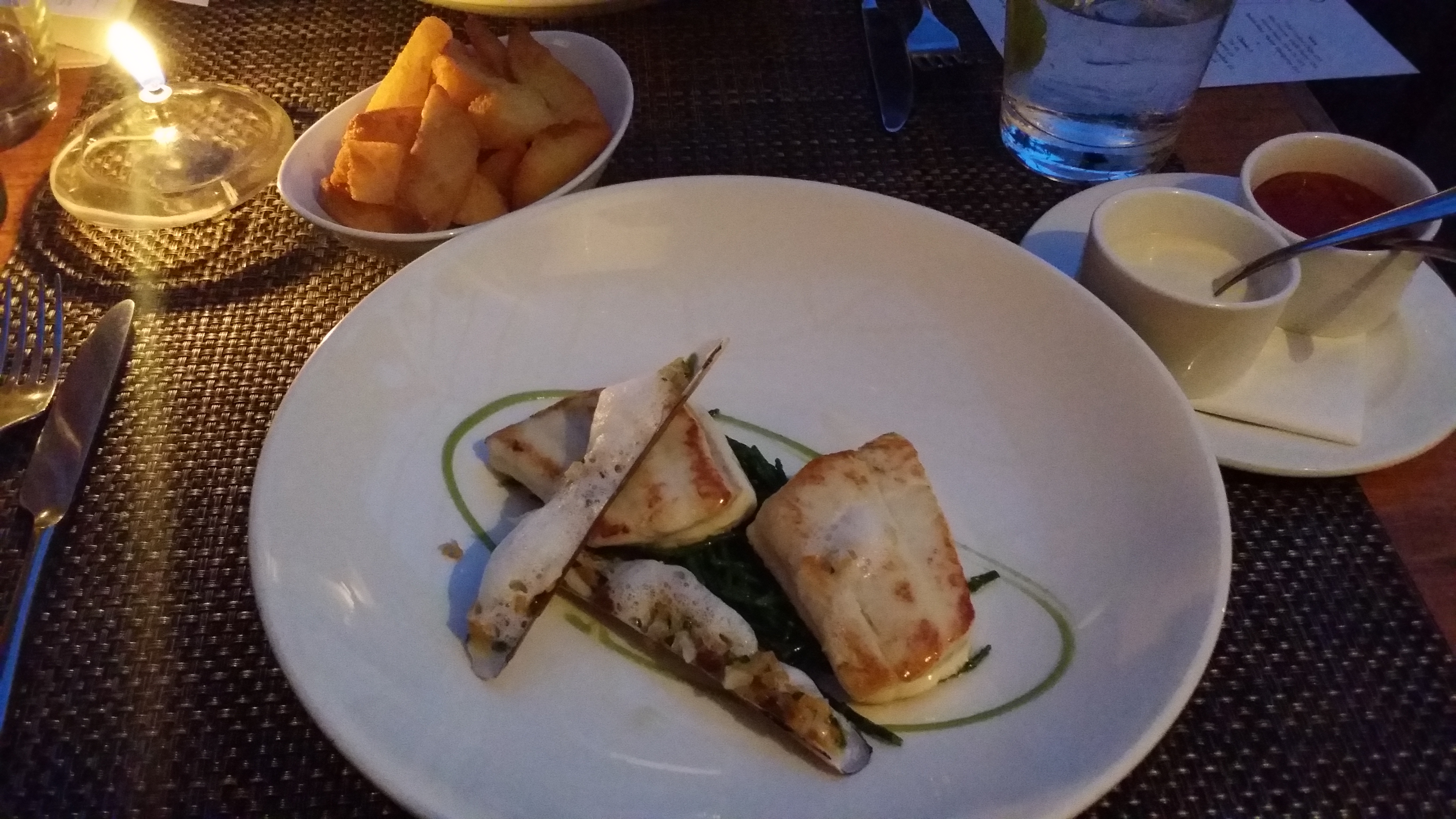 Once we were offered the dessert menu we weren't let down. The desserts are reasonably priced, you can see that Head Chef Lee Cadden really put thought into his menu and his passion shines through.
Charlotte's Bistro gets a thumbs up from SLOAN magazine. The quality of the menu and value for money speaks for itself. It is no wonder this hidden treasure won 'Waitrose Good Food Guide' London restaurant of the year. We will be returning again and wouldn't hesitate to recommend it.
"Charlotte's Bistro was crowned as the Readers' Restaurant of the Year in London by Waitrose Good Food Guide 2015. Alex Wrethman, Proprietor of Charlotte's Bistro, was delighted to win the award"