It was an absolute pleasure to meet Alex Wrethman, the owner of the new Charlotte's W5 establishment in his home town of Ealing. I could have talked to him for ages about how he designed (with the help of a fabulous team) Charlotte's W5. The space is light, open and inviting and the concept really makes it feel like a home from home, to the point we soon got down to debating about football and how badly England was doing recently in it's sports and well… other matters!
Alex has reimagined everyday eating and drinking for modern living. Charlotte's W5 provides a high quality flexible, innovative and informal experience at affordable prices. To learn about the story behind W5, click here. To find out what we thought of our dining experience at this latest addition to the Charlotte's family, see below.
The whole food concept at Charlotte's W5 is designed around sharing, flexibility and discovering new items you wouldn't usually order. The food menu offers deliciously different seasonal modern British dishes made with sustainable, top quality ingredients served as taster, small or large plates.
I couldn't help but dive in and try the Truffle Arancini with Artichoke Purée and artichoke crisps…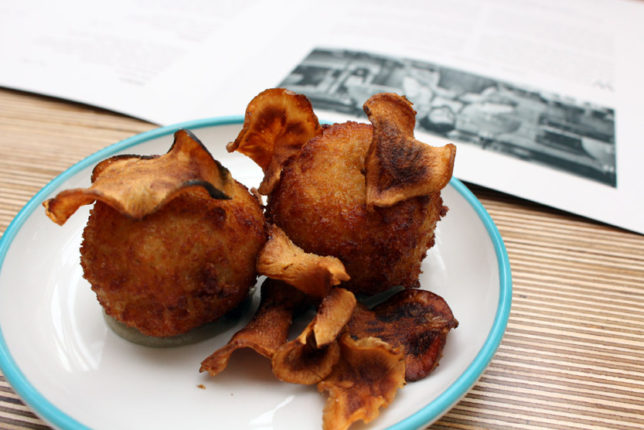 and the Crispy Pig on a dollop of scrumptious Apple Sauce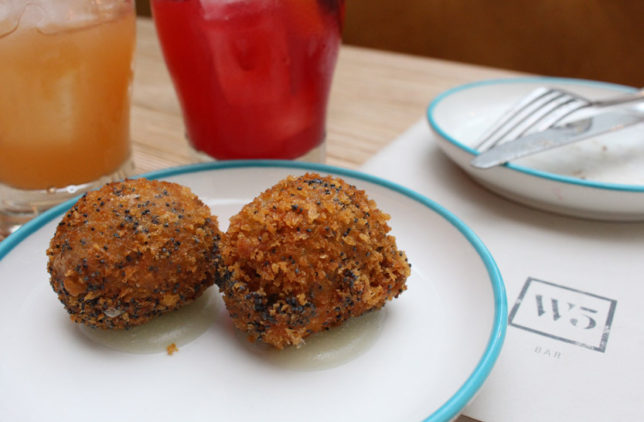 The menu offers brunch, savoury and sweet options created using quality, local & seasonal produce, while the price is kept as low as possible. Those with food intolerances will be pleased to discover that delicious gluten-free & dairy-free menus are also available.

Unusually, the kids' menu is the whole menu –all dishes come in small sizes. W5 is passionate about giving kids real food. W5's taster plates are the perfect way to let little ones taste and try at an affordable price. I might not be a kid but who could resist trying a taster portion out for size! The biggest decision is what to choose, there is a plethora of choice. I went for the asparagus and chopped duck's egg…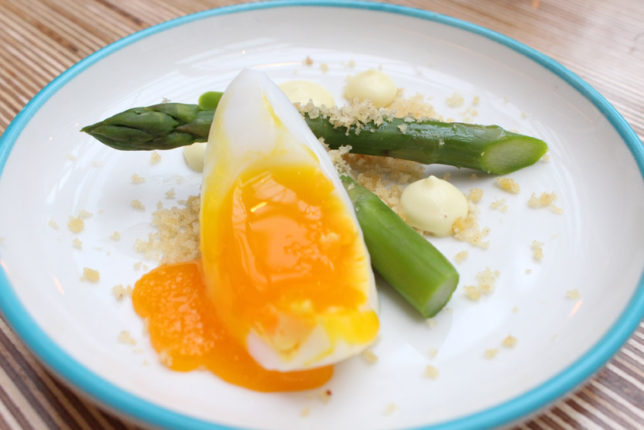 Of course there are some easy wins if you are considering brunch – a bacon or sausage bap or cheese on toast but all made with quality ingredients and definitely no nuggets!
But as it was officially after work and I was meeting my lady it was time to indulge in a few more delights that Charlotte's W5 had to offer.  The thing about writing reviews for the Mr Sloan column is that it sometimes just looks too good to resist for long enough to take the photos. Shhhhh… a cheeky sip…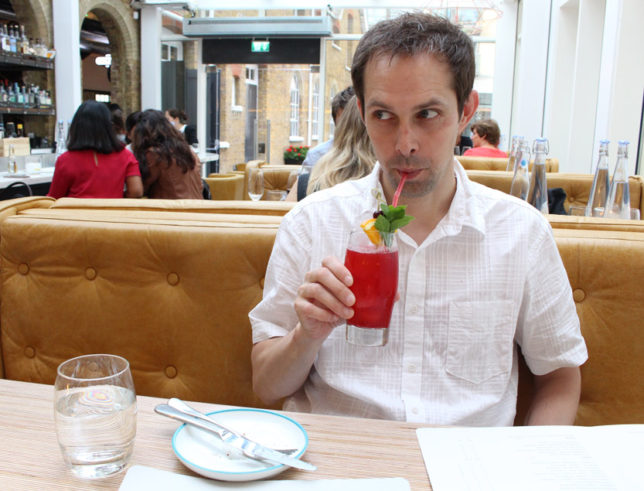 Damn she caught me… flash a uh oh I have been caught in the act smile and try to act charming… See look you can hardly tell that I had a cheeky sip of my All About The Quince cocktail, perhaps it was because I was part pirate and nabbed a little sip of the Jack Sparrow rum punch to even it up!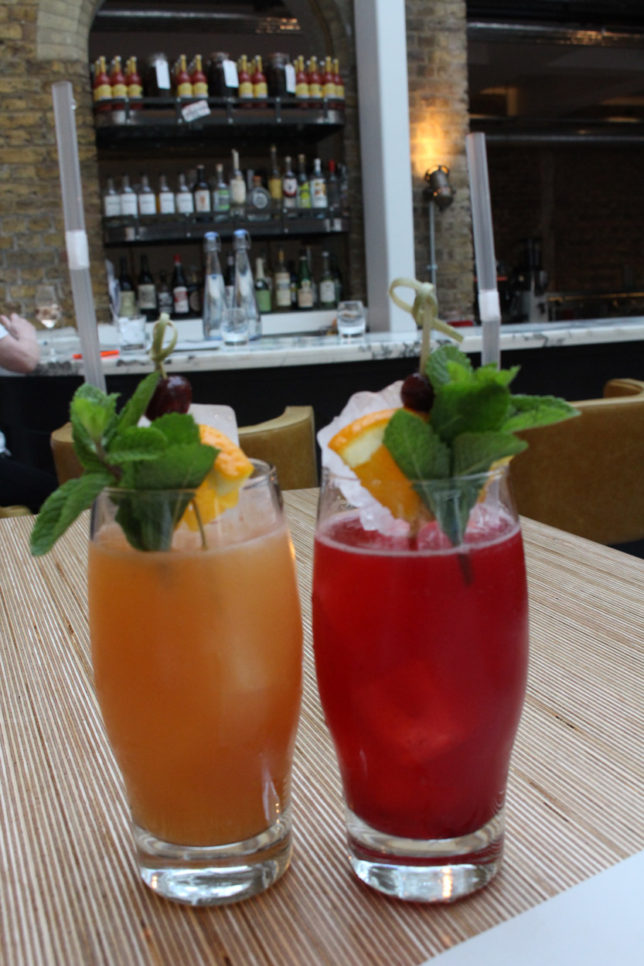 Did you notice how well the bar was stocked. Note to self this is the best workspace ever – hotdesks can do one!
I have heard many good things about Charlotte's W5 Truffle & Artichoke Risotto and at only £7 for a portion large enough for 2 to share, it seemed like the perfect item to continue the delightful evening with.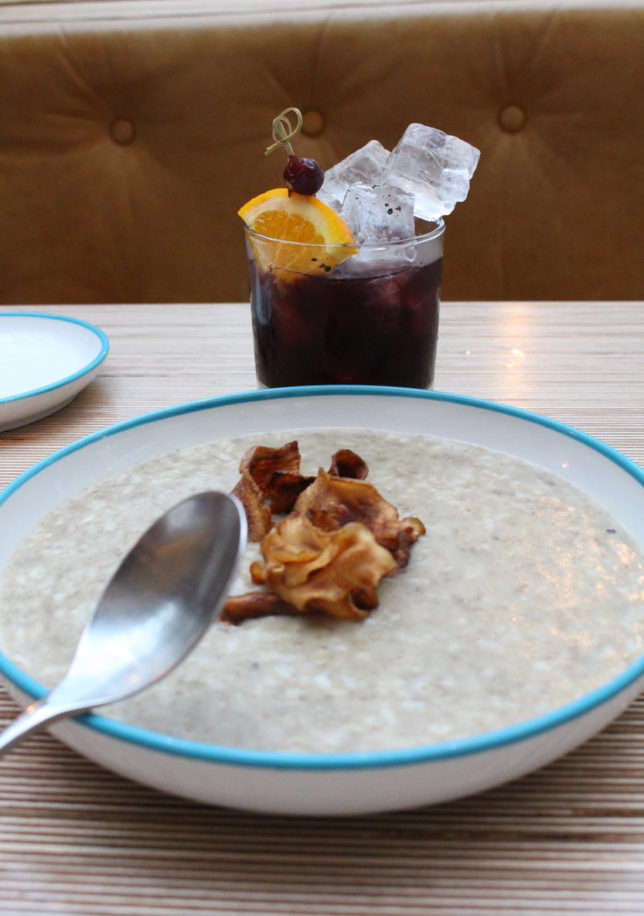 You can spy a smashing port cocktail in the background – Ugly, Slick & Dapper made with Calvados Dupont V.S.O.P, LBV port, sweet balsamic vinegar and black pepper.
I got to chatting to Alex about my penchant for port and he said he had a little surprise up his sleeve for me in the form of a tasting. More about this later but here is a quick glimpse of how the evening ended up…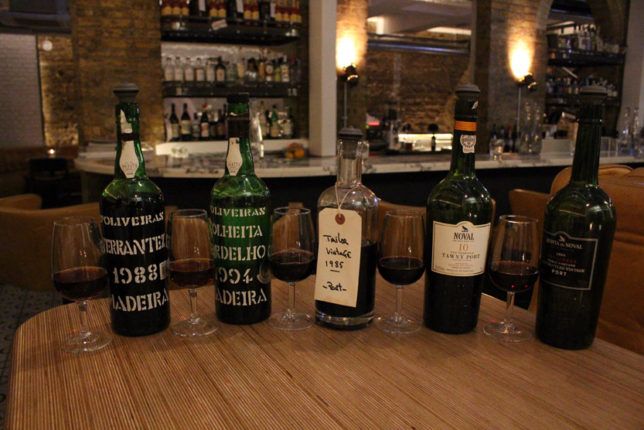 At W5, the drinks are as important as the food. Head bartender Fredi Viaud has sourced talented artisan suppliers for tea, coffee, spirits and liqueurs, while expert Melissa Cole selected a range of craft beers and master sommelier Matt Wilkin curated the wine list. When it comes to the purées, cordials and infusions – naturally, they make them all, hand crafted in their bartender's workshop, no preservatives insight. For those who enjoy a tipple, all 38 wines are served by the glass, carafe and bottle. Beer lovers are not forgotten either, with beers are served in three sizes. In an age of healthy choices and responsible drinking it is great to see that W5 offers unlimited complimentary sparkling and still water.
However, back to the food…it comes in the order it appears on the menu which is perfect so taking you through our evening we started with Octopus Carpaccio served with Fennel, Samphire and Mayo.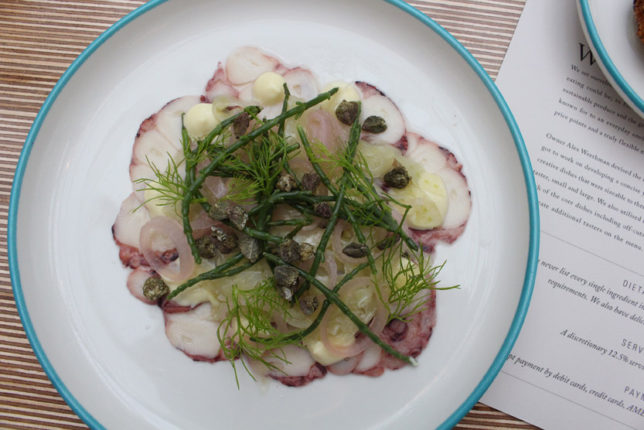 Lamb Breast with Hispi Cabbage and Salsa Verde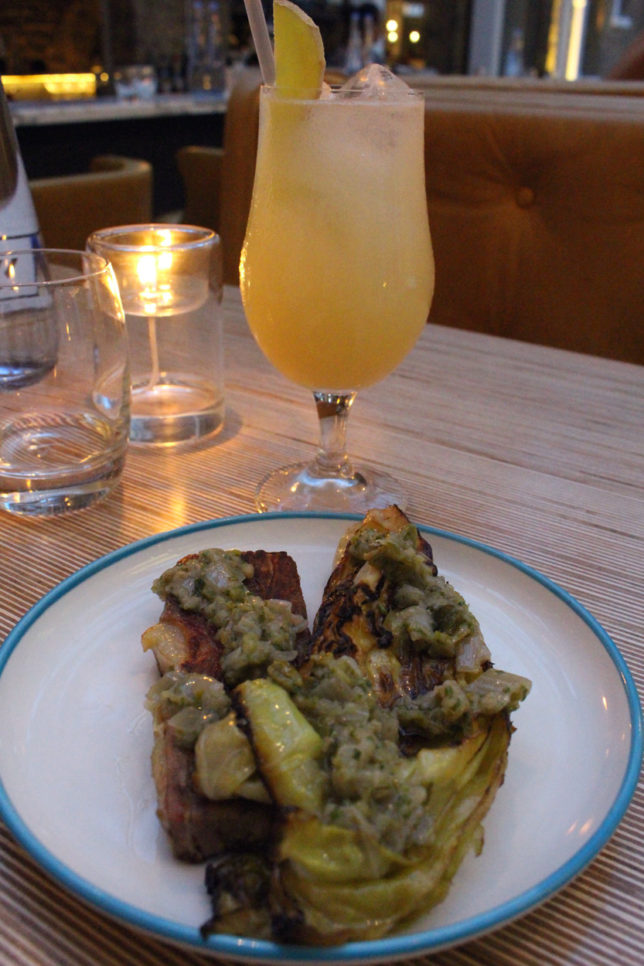 Pork Belly with Carrot, Anise and Cheek Fritter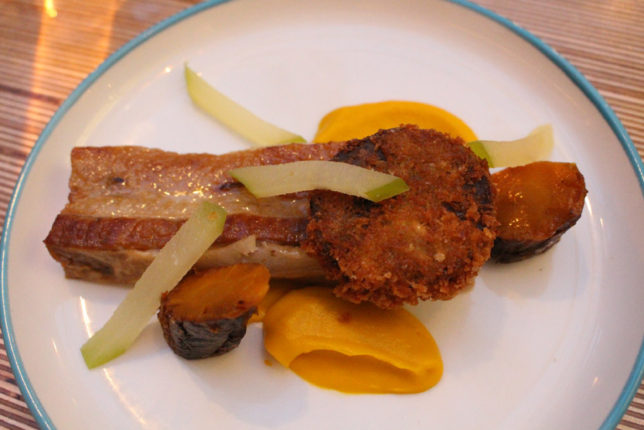 Duck Breast with Confit Potato and Tomato & Shallot Relish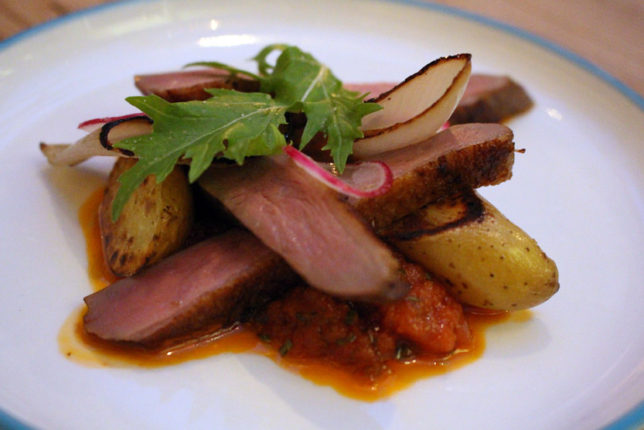 Finishing up with a deconstructed Carrot Cake served with Walnuts and Cream Cheese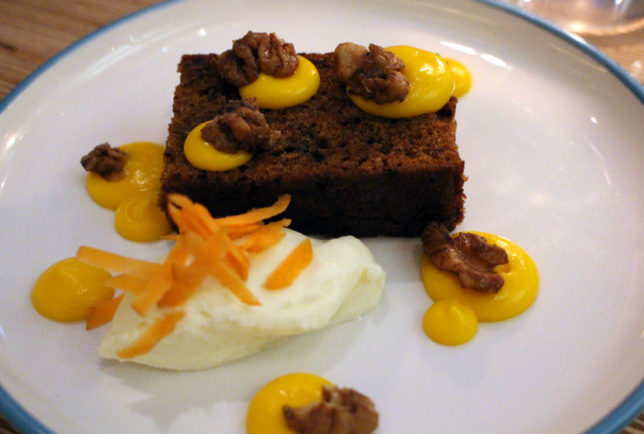 if the above wasn't heaven enough, Alex kindly treated me to a port tasting and threw in a couple of madeiras in there to see if my palate could pick out the complexities of the citrus and tabacco notes. When I saw the generous portions being poured I was then told Alex does not drink and my lady had decided to drive – uh oh… this is what happened next. So just to remind you of the quantity of tasting I had been offered…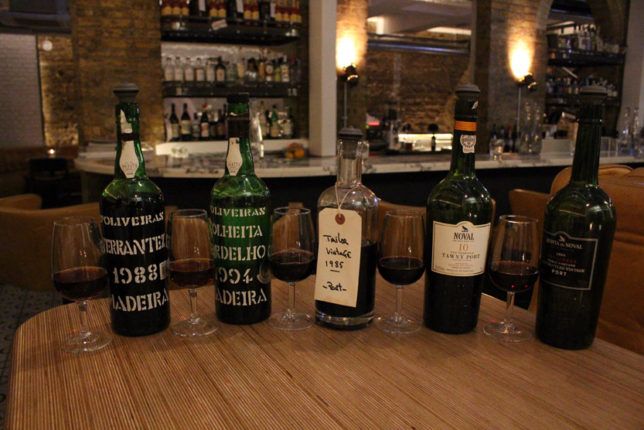 We started Quinta do Noval Late Bottle Vintage, a little bit immature for me but perfectly chocolatey with blackberry notes for an easy drinking port and a good way to start the tasting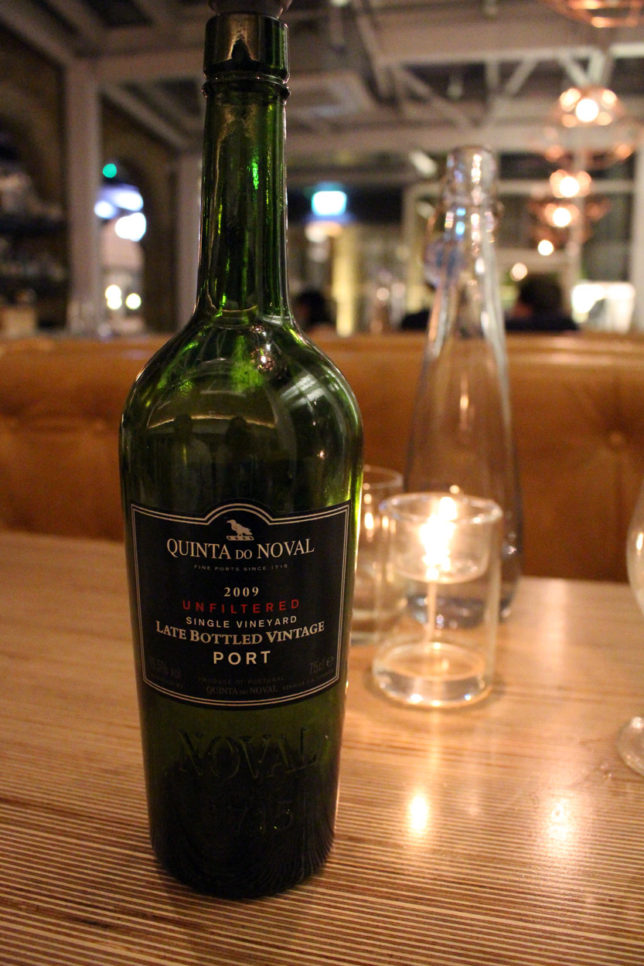 We moved on to a Quinta do Noval Tawny with nuances of caramel, fig, coffee and toasted walnuts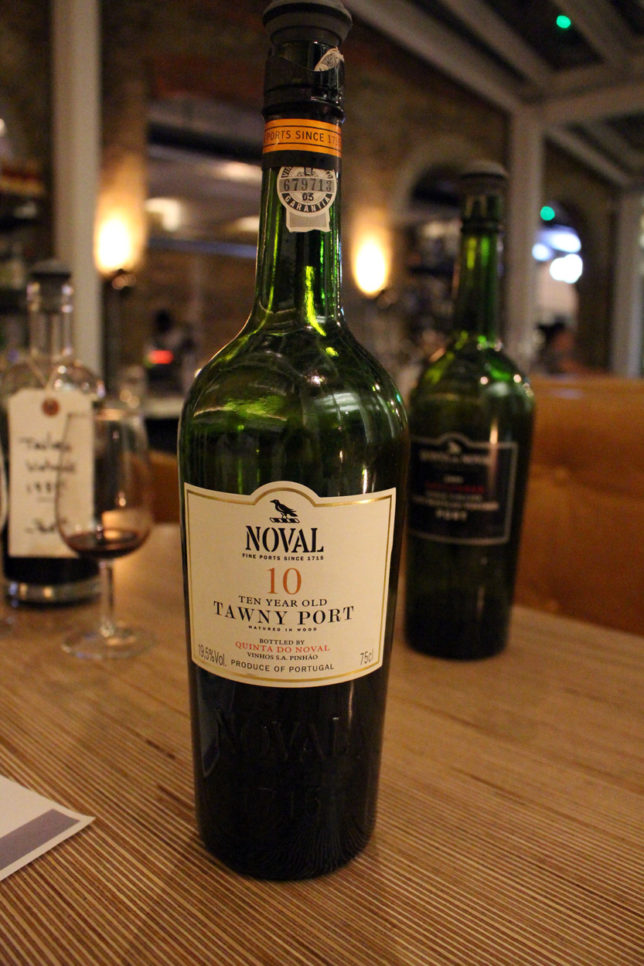 The third was my favourite, who could resist a 1985 Taylors Vintage you can really pick out the aromas of dried prunes, liquorice, butterscotch and violets with silky tannins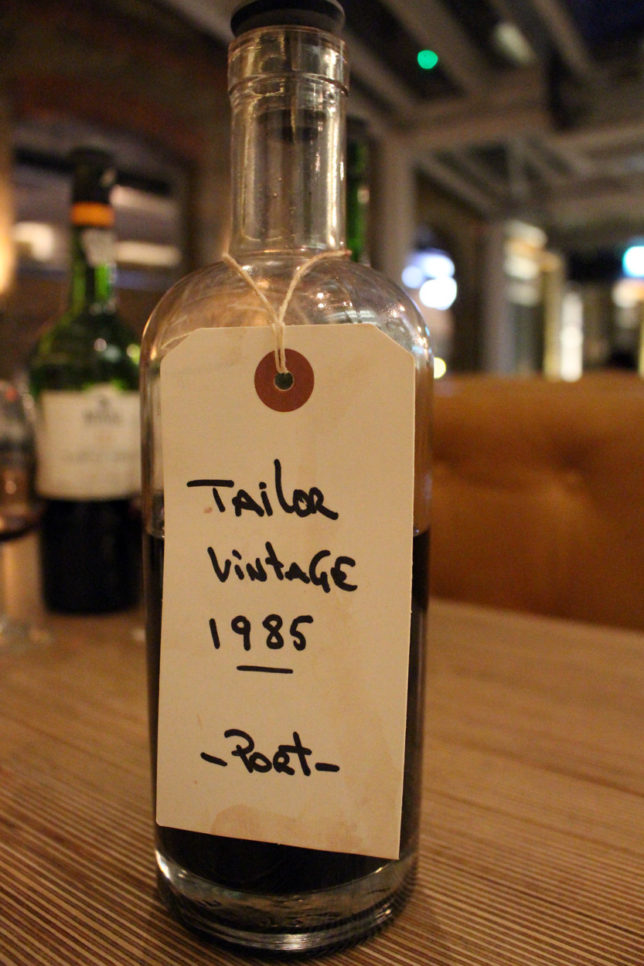 Moving on to the Madeiras – Ooooh gosh… is it just me or does the last Madeira bottle look like you are seeing double!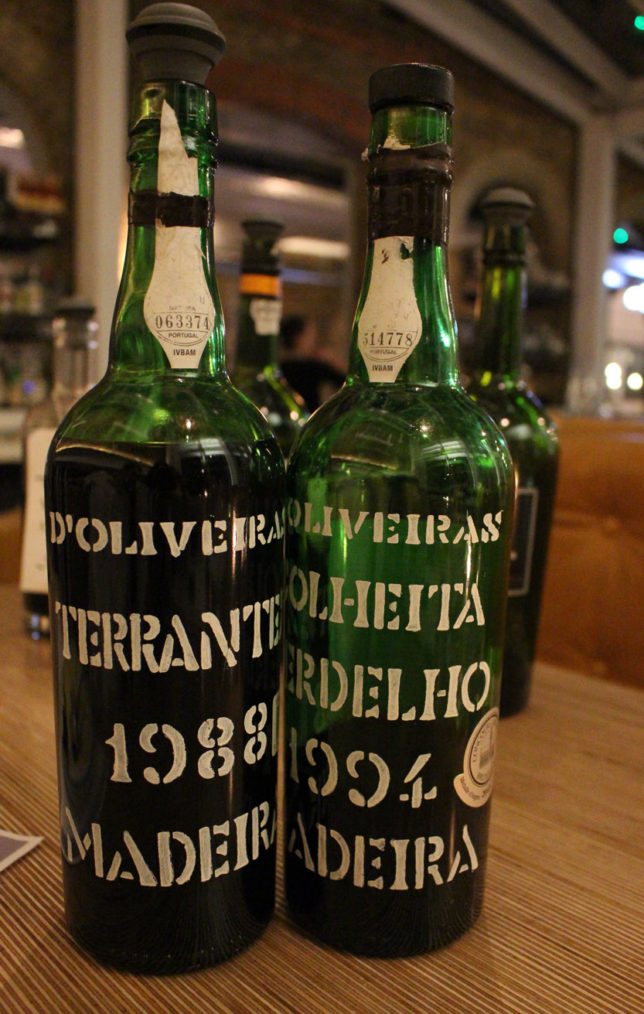 All good, just two different years. I was treated to a 1988 and an 1994. The 1994 was the Verdelho D'Oliveira made from the Verdelho grape with tangy honey and citrus notes, intense fresh acidity, spicy tones & wallops of complexity.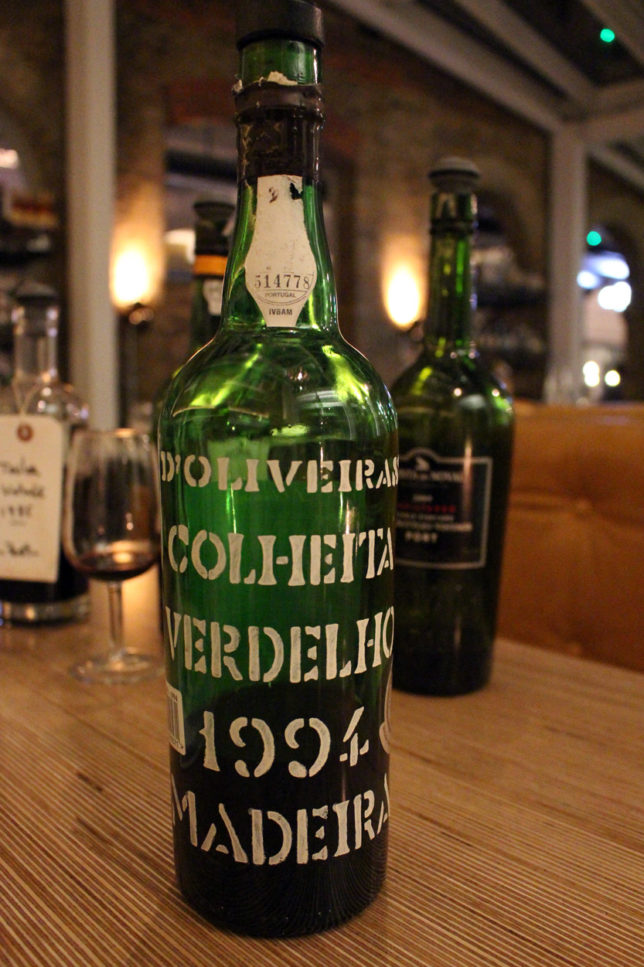 And finishing up with the 1988 you could really taste the tobacco notes in this rare wine made from the Terrantez grape with notes of figs, pipe tobacco, oriental spices, nutmeg and orange peel. Finely balanced between sweetness and lime like acidity, all wrapped in syrup & lingering creamy walnut textured finish.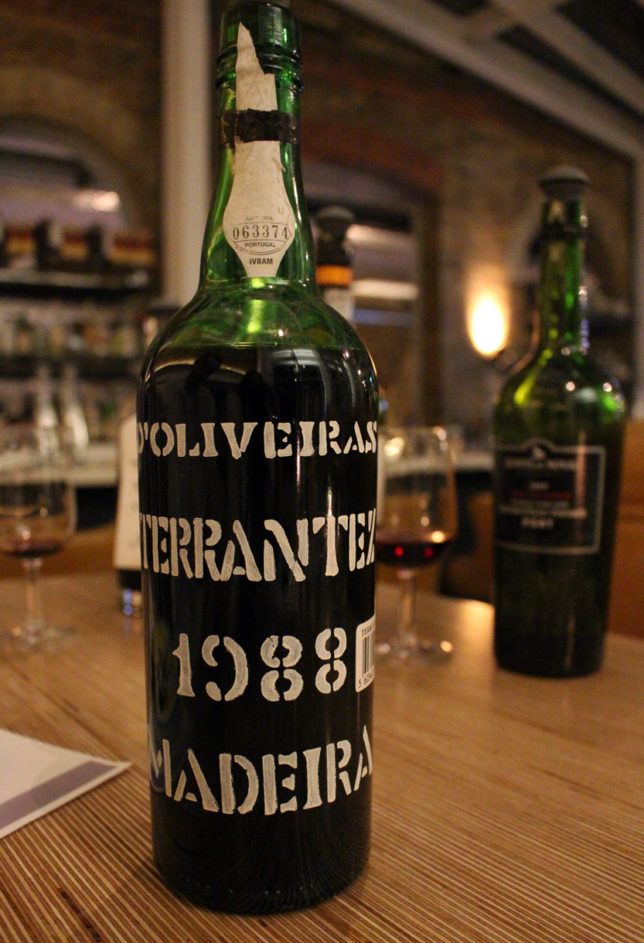 Just checking that the Madeira bottles are good and I'm not seeing double again…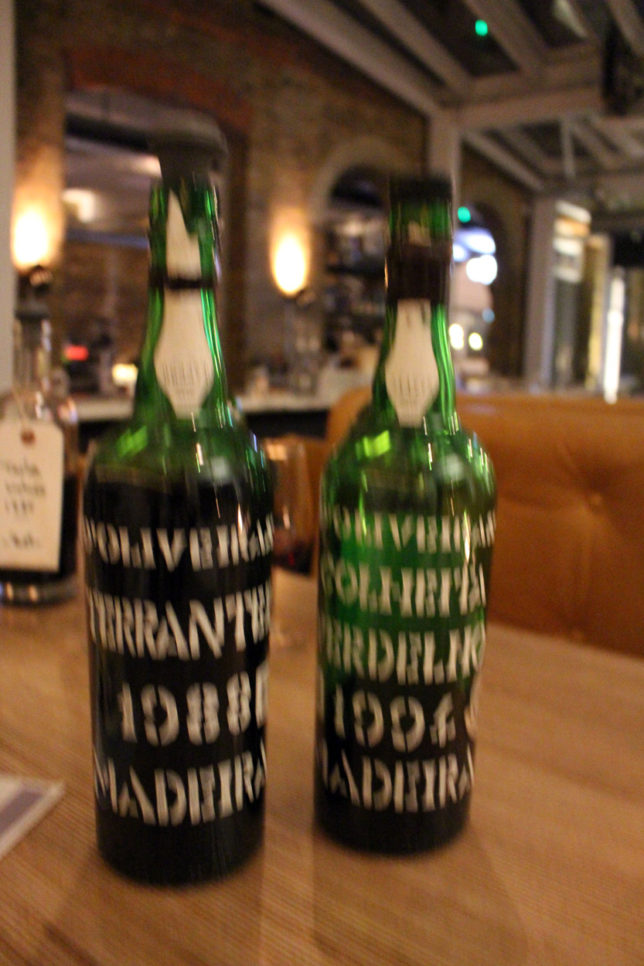 Excellent, all fine and I was worried all that port would go to my head!
A big thank you to the team who were absolutely delightful when we popped in. A definite 5 stars from me for friendliness, good food, great company and a relaxed home away from home. No beds though so it is time to jump on the tube and make my way back to my other home!
Charlotte's W5
The Old Stable Block, Dickens Yard, Ealing, W5 2BF
020 3771 8722
@CharlottesW5