Just in time for Christmas, Cheeky Chompers has expanded its range with an exciting new product and four new stylish designs in collaboration with British fashion house Joules. Cheeky Chompers specialize in innovative teething products with a difference and are home of the award winning Neckerchew and Comfortchew. Perfect as gifts for little one's first Christmas, or as stocking fillers for tiny teethers, the Cheeky Chompers range will ensure even little faces with sore gums are filled with smiles this Christmas morning.
The new Cheeky Chompers chewable hippo, Chewy, is the new must-have teething accessory. The lovable chewy hippo is made from soft natural rubber, and not only provides your baby with a unique sensory experience: tactile, textured chewable features, soothing smell and an audible squeak to stimulate all the senses, but has the unique advantage of being attachable with it's handy harness strap. Chewy contains no phthalates, will never flake or peel and is 100% safe for babies to chew. Chewy is £10.99 and is available on www.cheekychompers.com from 16 November.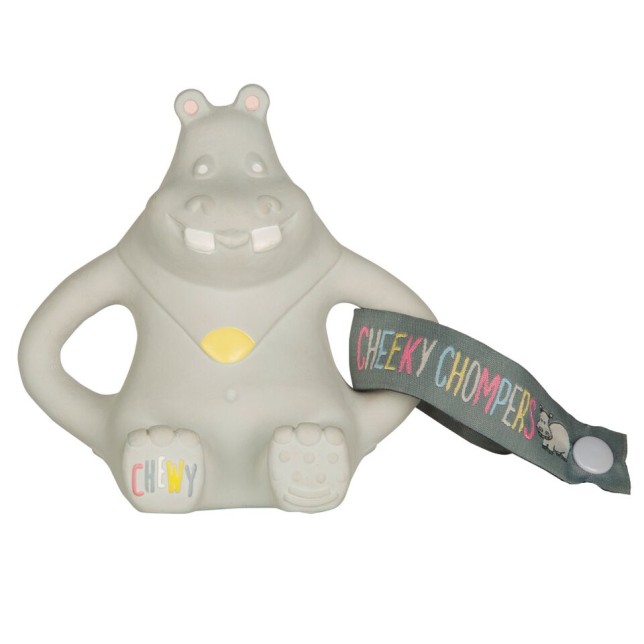 Following its highly successful collaboration with British fashion and lifestyle brand Joules, Cheeky Chompers is launching its famous Neckerchew and Comfortchew in four brand new designs in iconic Joules prints in time for Christmas. The dribble bib and comforter uniquely combine the popular bandana bib style and comfort blanket with an attached chewy teether to soothe painful young gums. All four designs are available as a Comfortchew (£18.95) and Neckerchew (£12.99) and are available in Joules stores and online at www.cheekychompers.co.uk
For little girls, we love the Anna Floral pattern by Joules.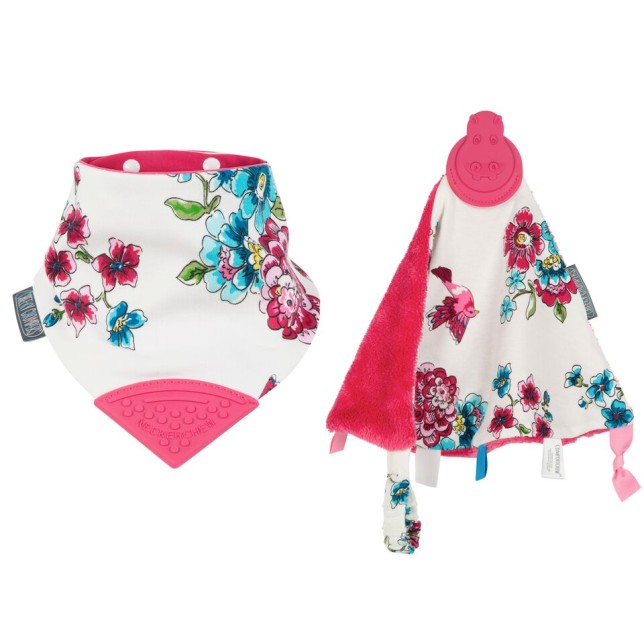 Little boys will love the Reynards Farm pattern.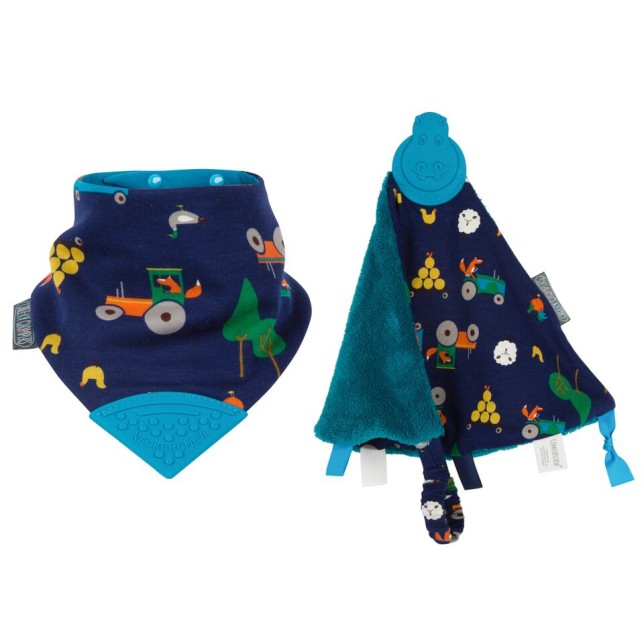 Also launching this winter is the Chewy Blanket, a luxurious, practical and fun baby blanket with cheeky hidden tags and the first of its kind on the market. Made from super soft printed jersey cotton with a luxurious cuddle fleece reverse, babies can snuggle in style and comfort whilst on the floor or on the move.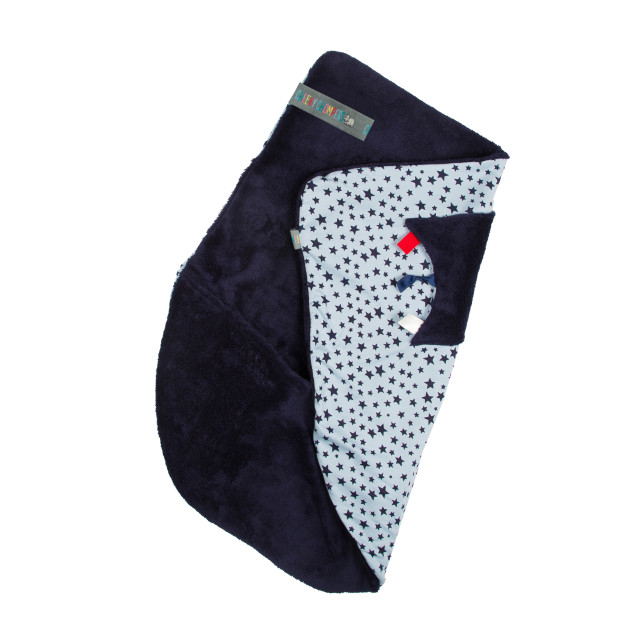 The blanket is complete with teether, tags, thoughtful foot and hand pouch to allow little hands and feet to be tucked in and handy straps allow the blanket to be attached to a buggy or travel seat. Chewy Blanket £49.99 Available on www.cheekychompers.com from 2 November.
Cheeky Chompers founders Amy and Julie created the world-first Neckerchew after identifying a gap in the market teething product that attaches to the baby. Their appearance on Dragon's Den in March 2014 saw each of the Dragons admit they loved the product but didn't believe the business projections. They've since proved the Dragons wrong and smashed their projected sales targets worldwide having sold nearly 500,000 products in just over 2.5 years, have distribution for the Neckerchew in 31 countries to date, over 100 independent retailers and many national retailers including John Lewis, Marks and Spencer, Boots, Jo Jo Maman Bebe, and Mothercare. Proudly made by mums, for mums, each product in the range is made with the innovation, quality and safety that parents have come to expect from Cheeky Chompers.