The Fine Cheese Co. Belgravia's Affineur, Luke Giddings answers the six most common questions from SLOAN! readers about how to create the perfect cheeseboard…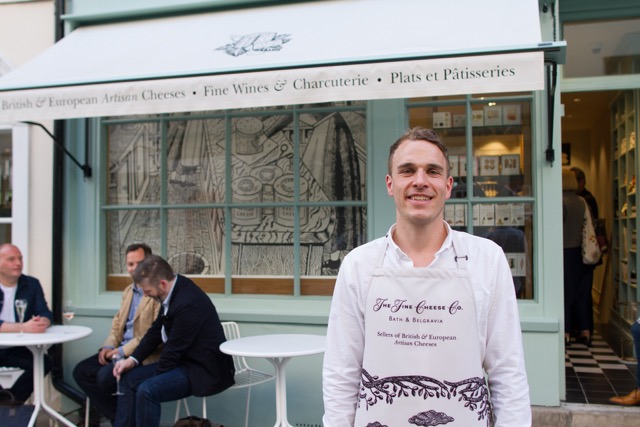 1. What's the first thing to consider when making a cheeseboard?
Luke says, "I always start by thinking about the people and the occasion. Is it a group of cheese lovers at a dinner party where a more challenging selection can be served? Is it a group of friends, enjoying a wine and cheese party where more variety and 'crowd pleasers' are called for?"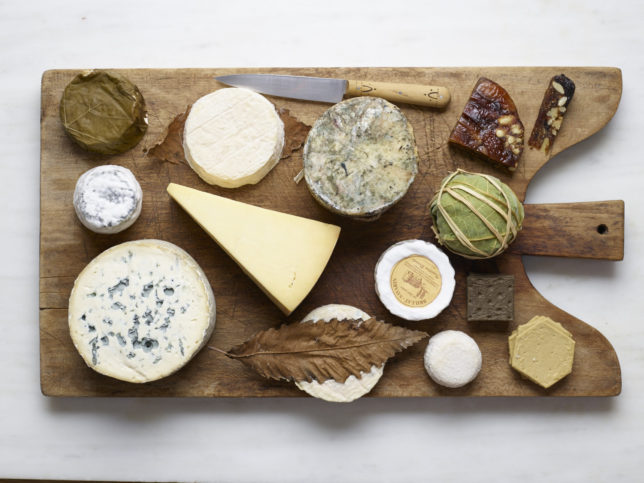 2. How many cheeses should be used?
Luke says, "Larger pieces of fewer cheeses look more impressive. When there's lots of small pieces, a cheeseboard soon resembles a bird table. Don't rule out including one spectacular cheese with some interesting accompaniments. It makes a statement!"
"Our Co-founder, Ann-Marie, once described to me a dinner with legendary chef and restauteur, George Perry-Smith of the Hole in the Wall. The cheese, which we supplied, was an extra-mature Montgomery Cheddar, served with Joyce Molyneux's (of Carved Angel fame) own quince jelly. It was a stunning and fitting choice!"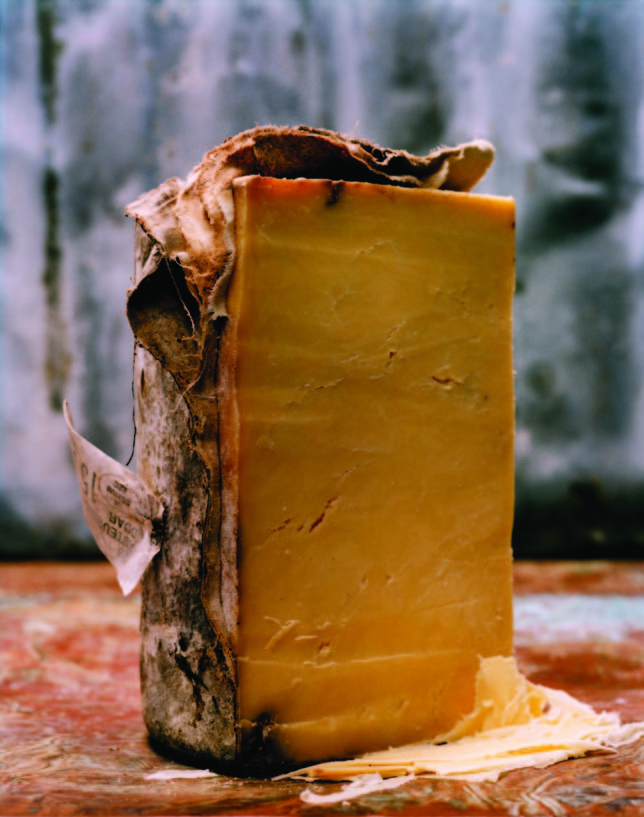 3. When should the cheese be served?
Luke says, "This is more of a debate – should you serve cheese before the pudding or after? The French always serve their cheese first (to finish the wine) and the English prefer to end with cheese."
"At The Fine Cheese Co., we think the French have it right as savoury-sweet-savoury seems an odd order and, significantly, the cheese becomes rather an afterthought if it's left until the end. We believe cheese works best after the main course, when it can command centre stage.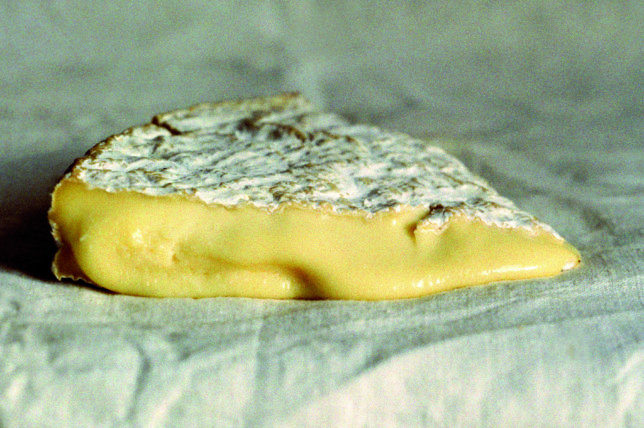 4. Which cheeses would you recommend using?
Luke says, "If you would like to offer a mixed board, then try to balance flavours and textures. The essential divides are milk: Cow, buffalo, ewe and goat. For textures, there's soft, semi-soft and hard. With styles, you have bloomy (e.g. Brie), washed rind (e.g. Epoisses), cooked curd (e.g. Gruyere) and blue."
"If you hate goat, then don't serve it, or choose something very delicate and lemony-fresh like Perroche that won't offend. If you love ewe (and who doesn't), you could have all ewes' milk cheeses, but of different ages and styles. If you want to create an impression, try a powerful Alpine cheese like Red Wine Farmer or Stärnächäs (Supreme Champion Continental International Cheese 2016)."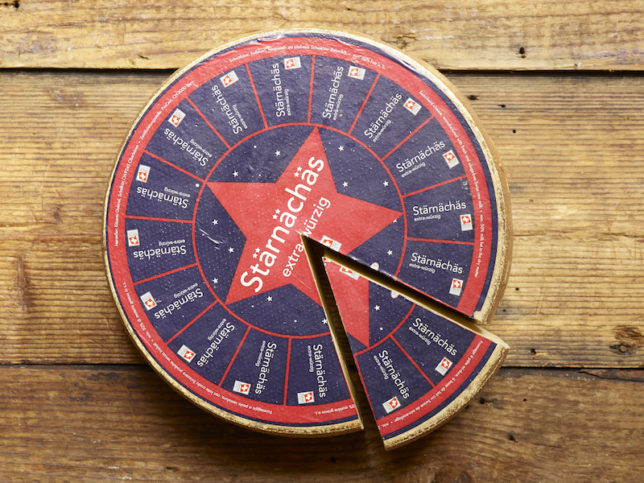 "There are no hard and fast rules other than catering for your personal taste and the taste of your guests but if you would you like to be different consider adding a buffalo milk cheese, a unique Spanish smoked blue or an Italian beer cheese to your board. When it comes to choosing a British cheese, you are spoilt for choice as us Brits can rival anything that Europe offers!"
5. Should the cheese be strong or subtle?
Luke says, "If your meal is fish or chicken, we recommend a more delicately flavoured cheese board. A powerful and robust cheeseboard works better with stronger meats and game. I would advise that the selection has balanced intensity. Strong cheese can quickly mask the subtleties of delicate, milky cheese."
6. Is cheese from the supermarket acceptable?
Luke says, "Whoever you are feeding, the cheese needs to be in top condition. Buy from a proper cheese shop – not the supermarket where the staff are often untrained and the cheese chilled to oblivion. Make sure you ask for advice on what is in good condition and what is ripe. A real cheesemonger will take this as an invitation to show off!"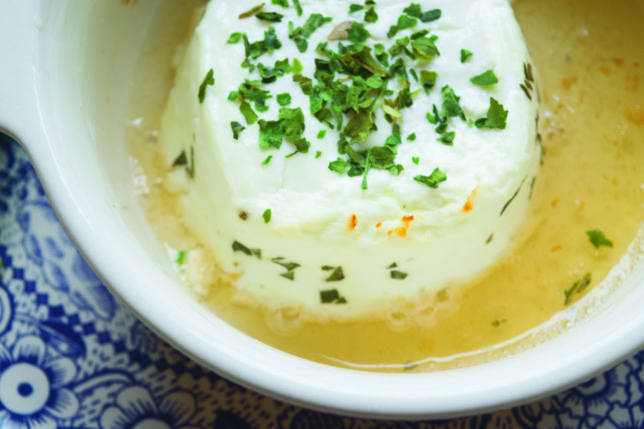 7. What accompaniments would you recommend to the cheese?
Luke says, "Make the cheeseboard an adventure. Interesting partners for cheese can add another dimension to the cheese appreciation. A damson fruit puree with Camembert or Brie, a nutty/fruity/seedy cracker with a delicate triple cream, a truffle honey drizzled over a Pecorino – the combinations are endless. They add expertise, excitement and enjoyment, making it a true experience!"
The Fine Cheese Co. has shops in Belgravia and Bath selling British & European artisan cheeses, fine wines and charcuterie. To find out more please visit www.finecheeseshops.co.uk