With all the January chatter about New Year Resolutions, the latest fad diets and gym memberships, it's reassuring to see that Chi Kitchen's Executive Chef Ping Coombes has taken a sensible balanced approach to her special January Tai Chi menu running until 22 January.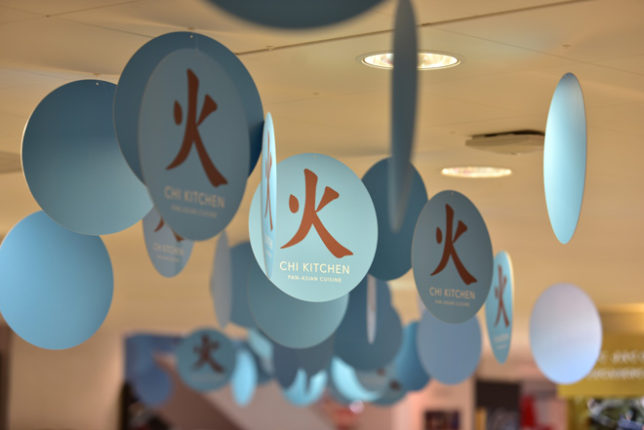 The MasterChef 2014 winner has created an exclusive menu for January which aims to embrace a harmonised balance in line with the oriental philosophy of Tai Chi. Ping's Tai Chi menu provides guests with a balanced choice of two healthy dishes filled with super-food ingredients, alongside two not-so-healthy alternatives that add an indulgent twist to Chi Kitchen's popular sushi offering.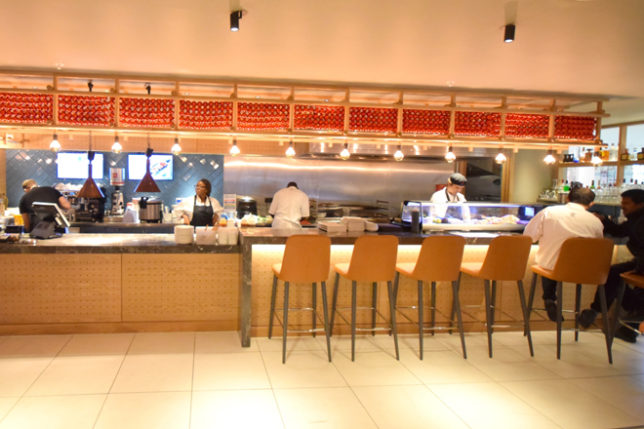 Chi Kitchen offers a relaxed and welcoming feel and is open for breakfast, lunch and dinner. Service is always excellent, warm and friendly from Edina, Nikki and the rest of the team. In fact, as a valued customer, Edina remembered that my favourite dish on the a la carte menu is the Salt & Pepper Baby Squid and I was delighted to be welcomed with this dish as the start of my meal.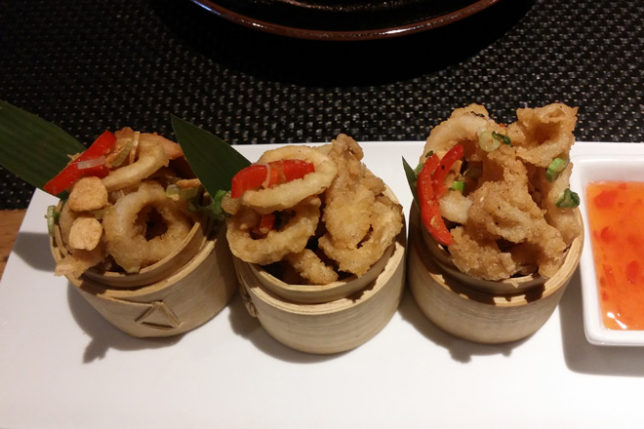 Getting down to sampling the Tai Chi menu, the first healthy dish is the Chicken and Chinese Herb Soup with Goji Berries. A tasty chicken broth flavoured with Chinese herbs and roots that contains succulent pieces of chicken thigh meat cooked skin on for added flavour. The addition of Goji berries not only boosts the superfood factor of this dish but also adds an interesting new texture. The perfect winter warmer.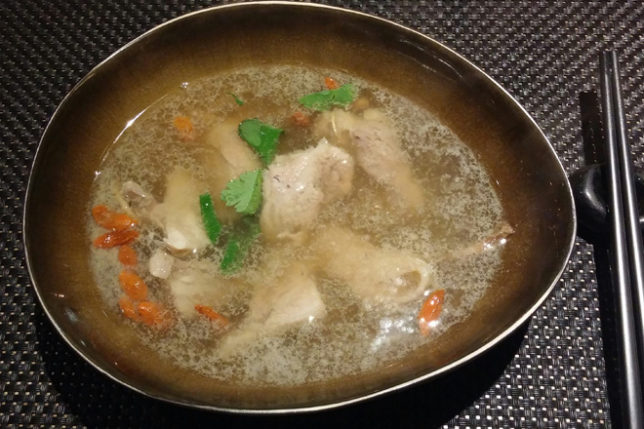 The second healthy dish is the protein-packed Quinoa Salad made with the famous super-food quinoa tossed together with chopped veggies such as cucumber, cherry tomatoes, spring onion and baby spinach.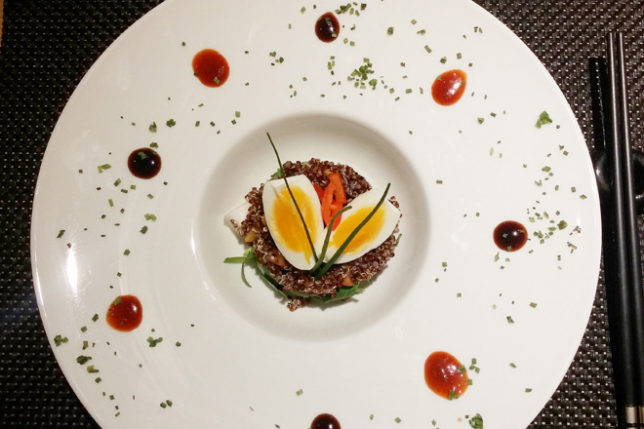 The salad is dressed with a flavoursome Japanese Dressing which helps raise the somewhat boring ingredient of quinoa to a new level. A boiled egg also adds richness and texture to the dish. Come in for a closer look…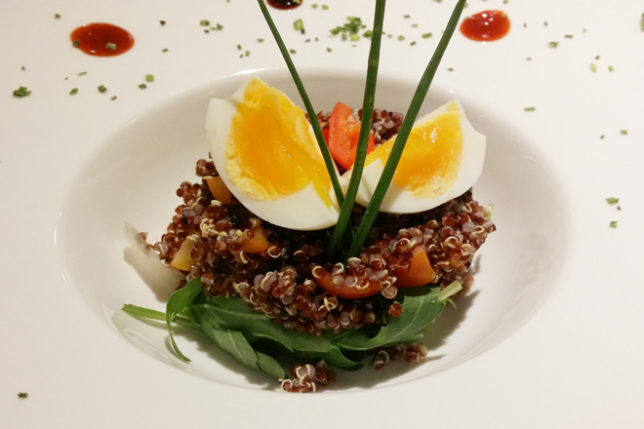 To balance all that healthy goodness, Ping has come up with two unusual and indulgent sushi dishes which make up the second half of the new January Tai Chi menu. The Deep-Fried Salmon, Avocado and Asparagus Maki Roll is wrapped in a colourful blend of red glutinous rice and regular sushi rice which creates a unique coloured maki roll.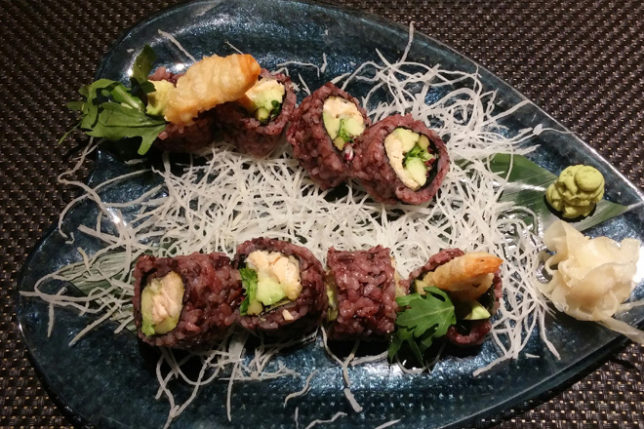 It's not surprising this dish is a popular choice with Chi Kitchen's guests who are not completely sold on raw fish. Just look at how juicy the deep fried salmon is.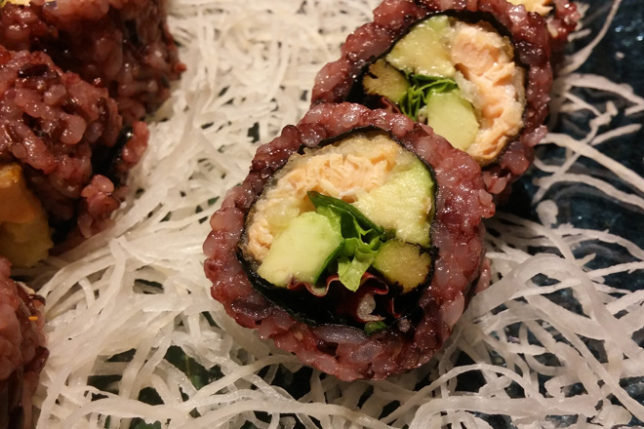 The other indulgent new sushi dish on Chi Kitchen's January Tai Chi menu is the Deep Fried Tuna and Avocado Tempura Sushi Roll. This is my favourite dish from the new menu not because it's deep fried but because it's unusual.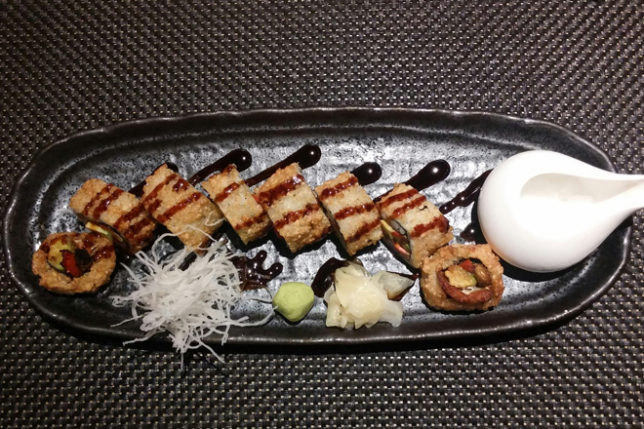 Instead of the fish element being deep fried before then being added to the sushi roll, here raw tuna and avocado are rolled together and the whole sushi roll is then deep fried in the same fashion as tempura to create a crispy coating encasing the succulent barely-cooked ingredients.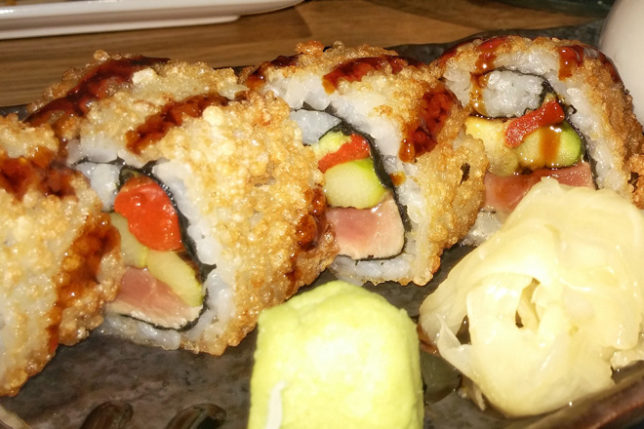 A new dish joining the a la carte menu this January is the Sichuan Beef. Tender beef in a spicy get sweet sauce cooked with onion and colourful red, green and yellow peppers. Another great example of perfectly balanced flavours from Chi Kitchen's talented Executive Chef Ping Coombes.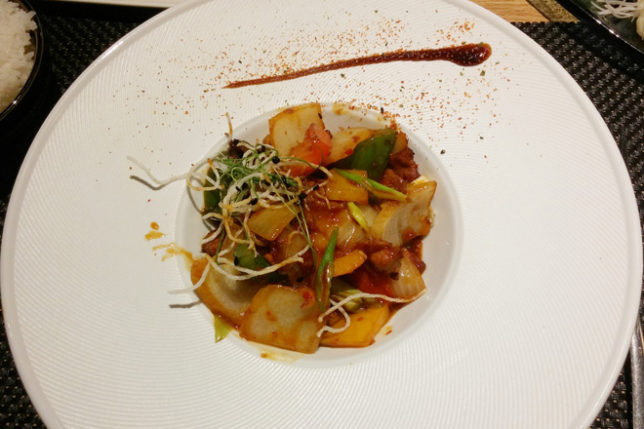 To end the meal, we enjoyed the Passion Fruit Cheesecake. This dessert balances the dense richness from the cheesecake with the sharp tangy flavour of tropical passion fruit.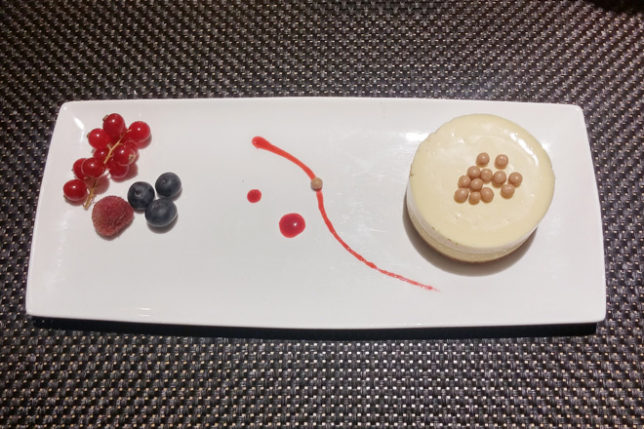 Another delicious dessert is the Mango Creme Brulee served with Mango Sorbet. A perfect caramelized brulee topping conceals rich creamy mango custard.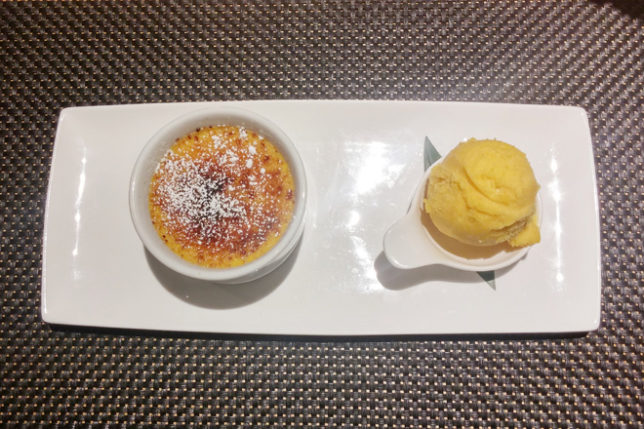 Just look at how creamy this is as we dig into this luscious creation.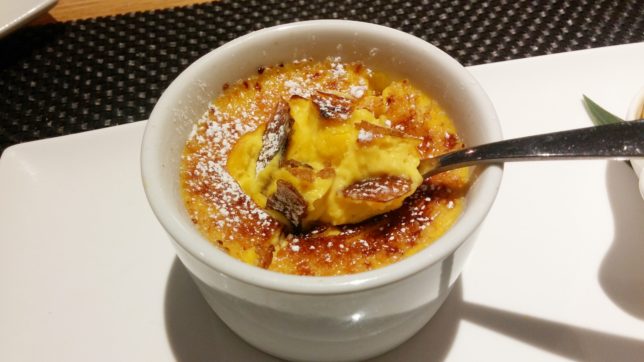 If you're looking for a more theatrical end to your meal, look no further than the Chocolate Sphere. To see this dessert and some of our favourite dishes on the a la carte menu, check out our previous Chi Kitchen review here.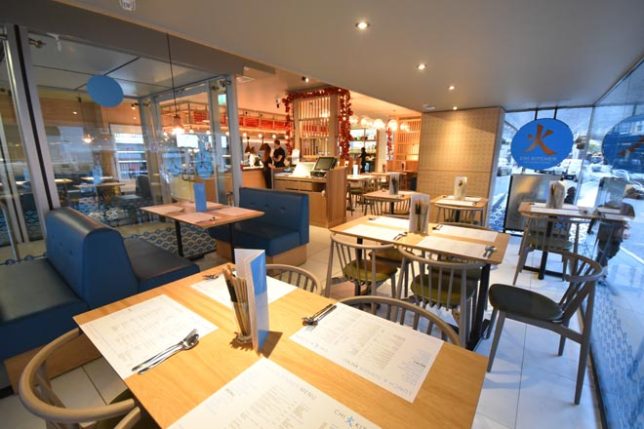 Chi Kitchen's Tai Chi Menu consists of the following delectable dishes:
Chicken and Chinese Herb Soup With Goji Berries (£7.85)
Quinoa Salad With cucumber, Cherry Tomato, Boiled Egg, Spring Onion, Baby Spinach and a Japanese Dressing (V) (£6.85)
Deep-Fried Salmon, Avocado and Asparagus Maki Roll With Red Glutinous Rice (£9.85)
Deep- Fried Tuna and Avocado Tempura Sushi Roll (£10.85)
Chi Kitchen's Tai Chi menu is available between now and 22 January for lunch and dinner alongside the standard a la carte menu.
Chi Kitchen Oxford Street
Ground Floor Debenhams, 334-348 Oxford Street (Henrietta Place Entrance), London W1C 1JG
www.chikitchen.co.uk
@chikitchenfood