The chinalife website states that: "Pu-erh Teas are low in tannins. They have a rich, unique earthy flavour and can be used for multiple steepings without losing flavour. According to scientific studies Pu-erh teas have many health benefits. Pu-erh tea aids in eliminating fat, improving your body's metabolism and strengthening your body for youthful longevity. Pu-erh Tea cleanses the blood, lowers cholesterol and triglycerides, helps with weight control and is also known to help a hangover or two. It is the perfect tea after a heavy meal as it helps relieve any indigestion and aids in the digestion of fatty foods."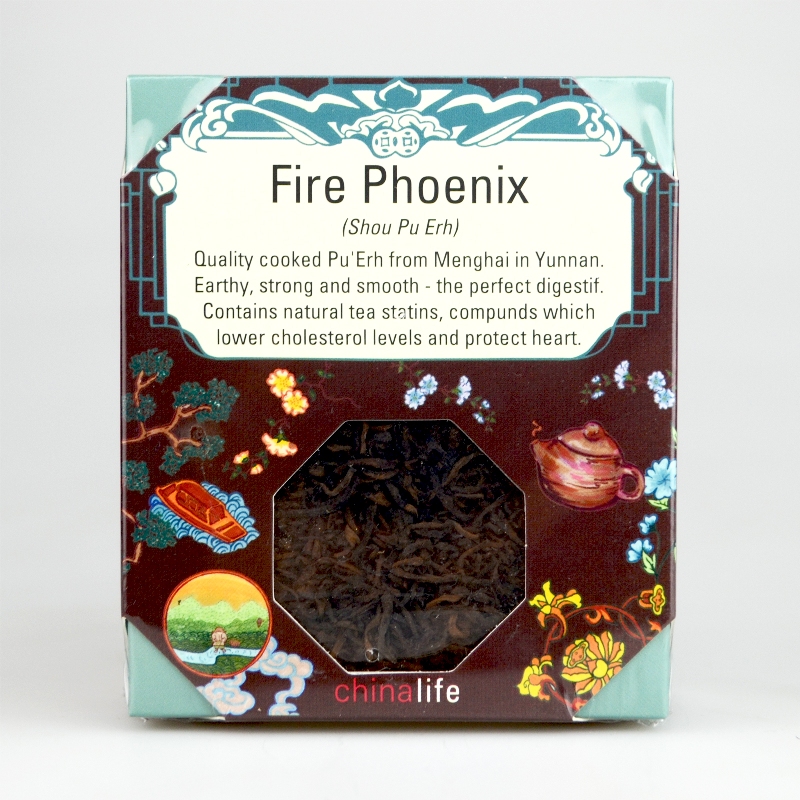 This tea looks and smells very authentic. It has some great health benefits including natural tea statins which lower cholesterol levels and protect heart. However we found the earthy taste a bit too strong. The unique point with this tea is that it can be reinfused several times depending on personal taste – western style brewing can be done up to 6 times and Gong Fu style brewing can be done up to 20 times.
See the review score for more on our chinalife tea experience.