To celebrate the year of the Earth Dog, Shangri-La Hotel, At The Shard, London has partnered with international Emmy-nominated TV Chef and food author, Ching He Huang to create a Chinese New Year Menu available in TĪNG Lounge on level 35 of the hotel from now until 16th March 2018.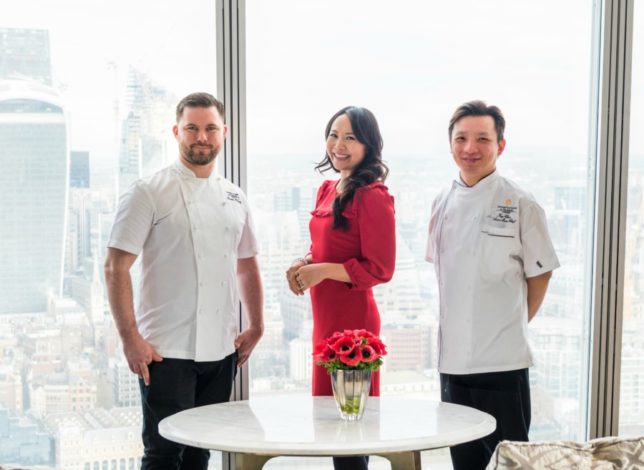 In Chinese culture; a dog is considered a noble and loyal creature. The Earth Dog in particular is connected with fairness, morality and honour. For many, this year will be associated with brotherhood, solidarity and spiritual wealth over material wealth.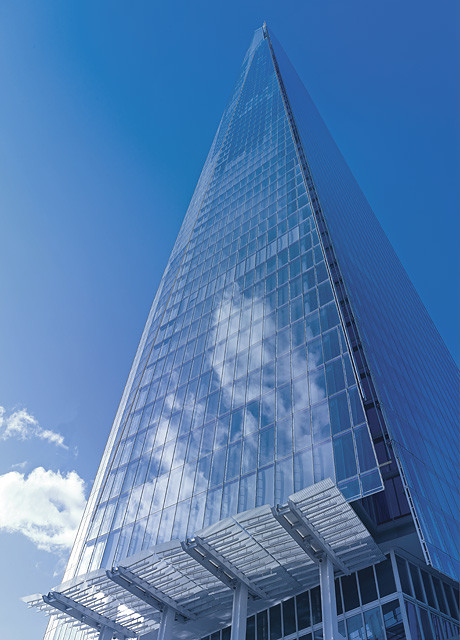 Derived from the Chinese word for 'living room', TĪNG is the collective name of the hotel's signature restaurant and lounge on Level 35 of Shangri-La Hotel, At The Shard, London. The Chinese New Year dishes are served in the sleek, modern Asian-inspired TĪNG Lounge which offers comfortable, stylish seating and stunning panoramic views of London, from The Tower of London and Tower Bridge, to North London and Canary Wharf.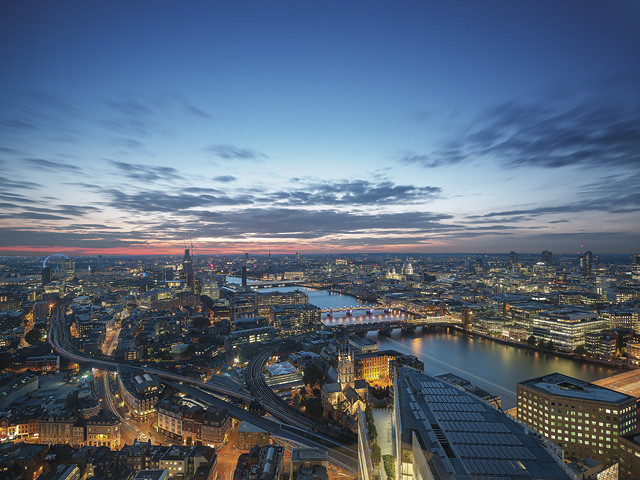 Defined by delicate screens, TĪNG Lounge hints at subtle glamour while the minimalistic architecture of the building complements the urban cityscape. Turquoise and gold hues enliven the space with colourful accents and the open-plan finishing deck offers a sneak-peak beyond the tranquil environment and into the lively kitchen buzz.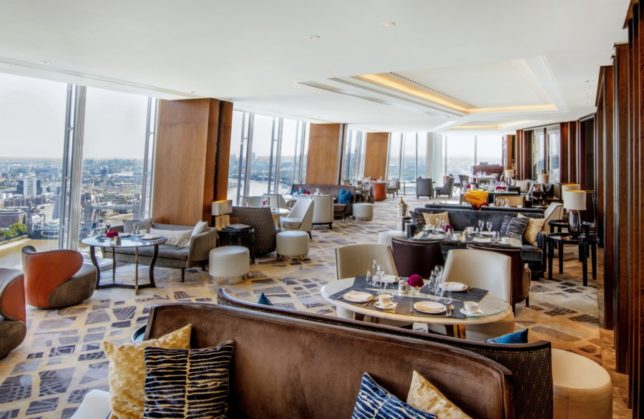 Ching's creative food ethos is to use fresh, organic and ethically sourced ingredients to create modern dishes with Chinese heritage, fusing tradition with innovation. Ching has become an ambassador of modern Chinese cooking around the world with her dynamic approach to Chinese food evident in her immensely popular TV work over the past decade.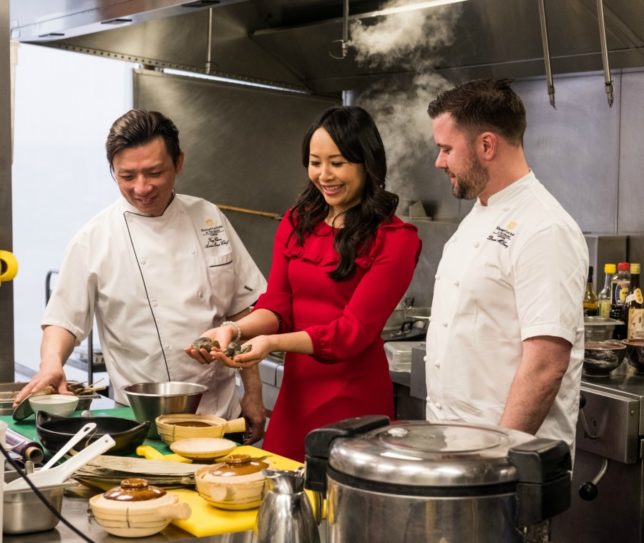 Born in Taiwan, raised in South Africa and UK, cookery was a vital connection between Ching and her Chinese heritage.  Ching's approach to cookery stems from the traditional cooking and lifestyles of her farming community grandparents in Southern Taiwan, and these are her major food influences.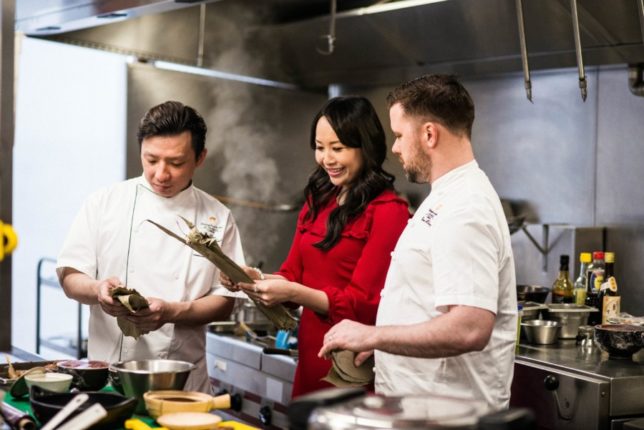 The innovative Chinese New Year menu created by Ching and the hotel's Executive Sous Chef, Daniel McGarey, bridge cultural understanding in a contemporary and entertaining way, appealing to both the East and the West with quirky names related to the symbolism of the ingredients in each dish.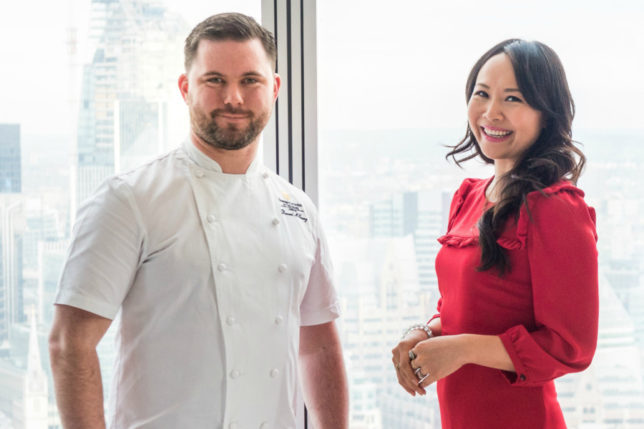 "A Handful of Laughter and Happiness" is Spicy Honey Garlic Prawns.Prawns are a symbol for laughter and happiness to the Chinese.  'Har' in Mandarin and Cantonese is the word for prawns but also the homonym for laughter; therefore prawns are a must for Chinese New Year.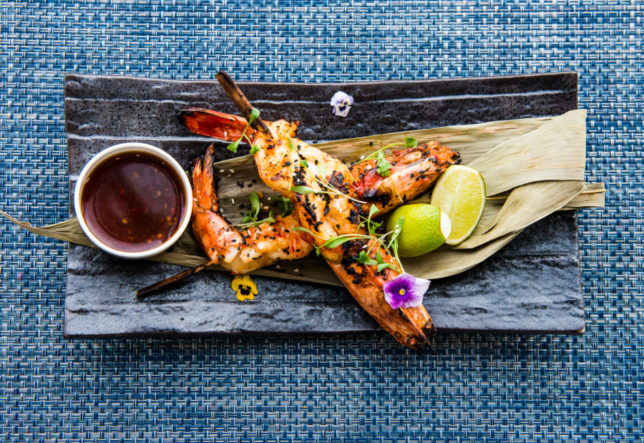 "A Sea of Wealth" is a dish of Clams in Shrimpy Hot Black Bean Sauce. Clams resemble 'coins' in Chinese culture and also symbolise wealth and prosperity. This dish marries Japanese Littleneck clams with ginger, chillies, pieces of shrimp and fermented salted black beans in an enriching umami ladened sauce which goes perfectly with rice.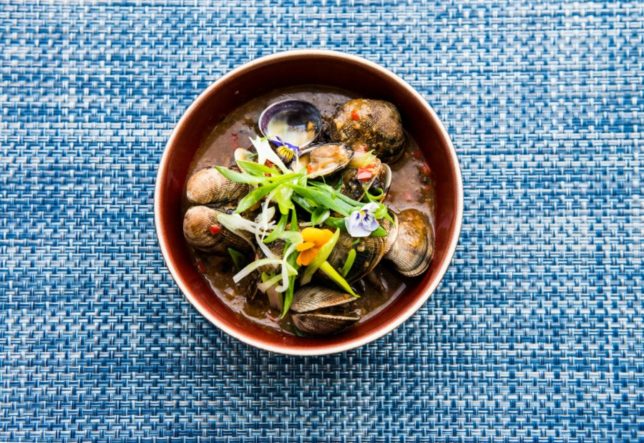 "A Cup of Prosperity" is Three-cup Chicken with Pineapple. Chicken is traditionally served on a Chinese New Year menu.  'Ji' in Mandarin, the homonym for great fortune and profit, is expertly paired with pineapple, another symbol of wealth.  The perfect dish to bring wealth and prosperity.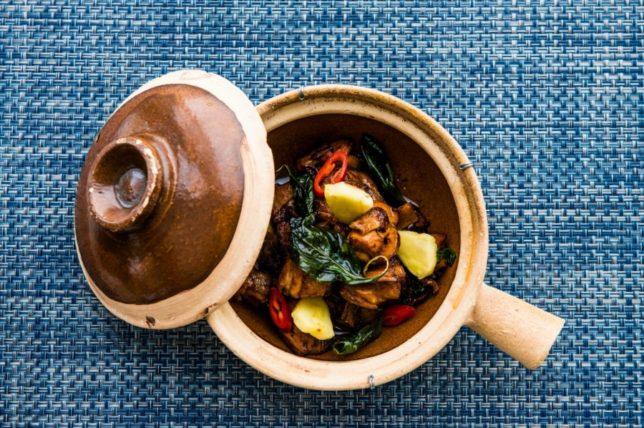 "A Sprinkle of Wealth" is a dish of Golden Tofu. This tasty vegetarian dish featuring salt and pepper fried tofu with edible gold sprinkles and crispy chilli seaweed represents a symbol of prosperity and brings a touch of Shangri-La luxury to all who enjoy it.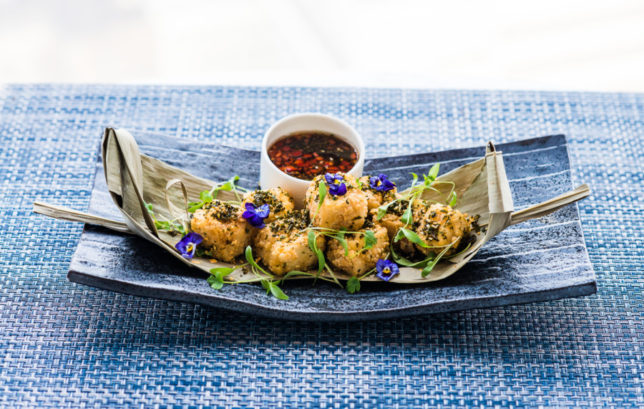 "A Bowl of Longevity" is Beijing Zhajiang Noodles. Golden yellow noodles are a symbol of long life and promote good health. To ensure extra longevity, do not cut the noodles when eating but slurp them like the Chinese do. This Beijing classic originated as a street food and is made with fresh hand-pulled noodles, 'Zhajiang mein' (mixed sauce noodle). It features pork, one of the most popular meats in China, and delicately balances rich flavours to create a dish fresh for the Spring.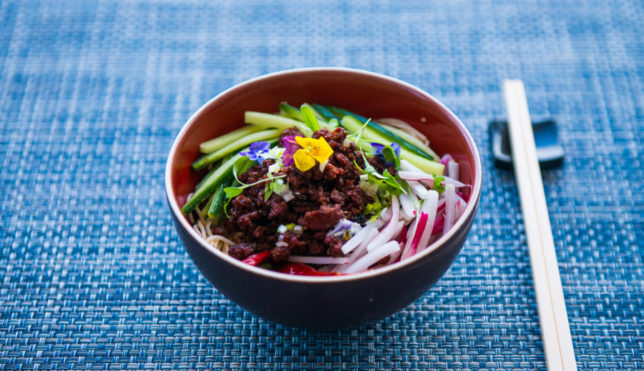 "A Fruit Platter of Health" closes the menu with a selection of exotic and fresh fruits from Asia to cleanse the palate and enrich the mind and soul. Two cocktails have been designed by Head Bartender Christian Maspes and his team at GŎNG Bar to complement the dishes.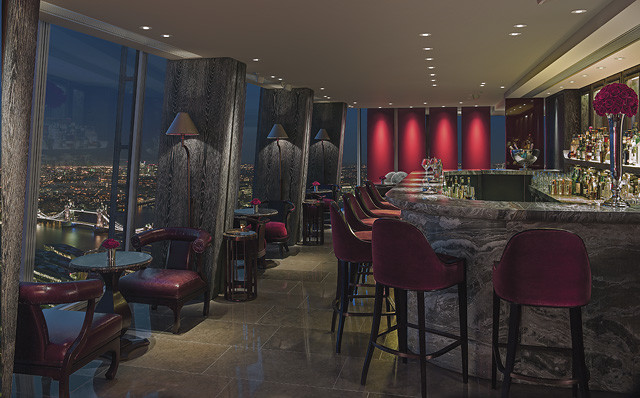 Silk Road is a martini style gin cocktail featuring  Bombay Sapphire Gin, Noilly Prat, Lapsang Souchong and coconut water, which pairs perfectly with the dishes A Sprinkle of Wealth and A Handful of Laughter and Happiness. The second cocktail, Lucky Dog, is a short, shaken vodka cocktail featuring Grey Goose vodka, rice wine, Yuzu juice and Ratafia liqueur. Garnished with banana leaf and goji berries, the drink goes hand in hand with the dish A Cup of Prosperity.
Ching's Chinese New Year menu, which runs alongside the main a-la-carte menu in TĪNG Lounge, is available throughout the day from now until 16th March 2018 promising diners prosperity, wealth, happiness, long life and abundance. Not to be missed!
TĪNG Lounge
Level 35, Shangri-La Hotel, At The Shard, London, 31 St Thomas Street, London SE1 9QU
+44 (0) 207 234 8108
www.ting-shangri-la.com
@shangrilalondon