Located on Albert Embankment, Chino Latino – the award-winning Pan Asian restaurant and Latin cocktail bar – is bringing back bottomless brunch to celebrate special Sundays in 2018, by offering unlimited sushi starters, spicy Chino Mary's and 12th-floor panoramic views stretching across the River Thames.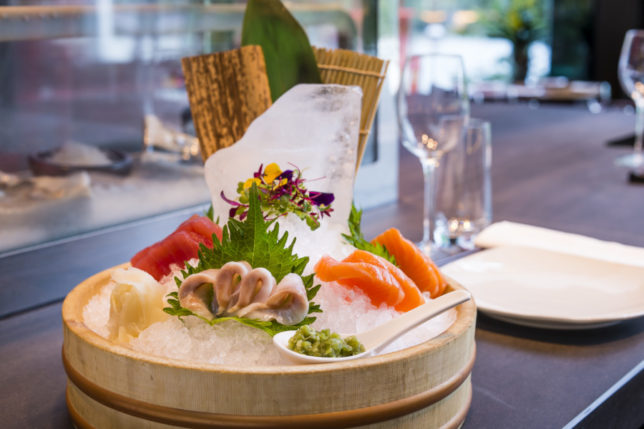 Brunch-goers will be able to choose from 3 three-course menus with the standout Imperial (£55pp) featuring some of the restaurant's stand out dishes – including Casterbridge sirloin served on hot rocks, soy, mirin and garlic. Post-brunch, diners will be whisked to the Executive Lounge on the 12th floor for complimentary teas, coffees and homemade chocolate truffles, all whilst overlooking floor-to-ceiling river vistas towards the Houses of Parliament. Alternatively, opt for the Classic (£35pp) or Luxe (£45pp) menus, which include a range of dishes focusing on the distinct flavours of South America and Japan.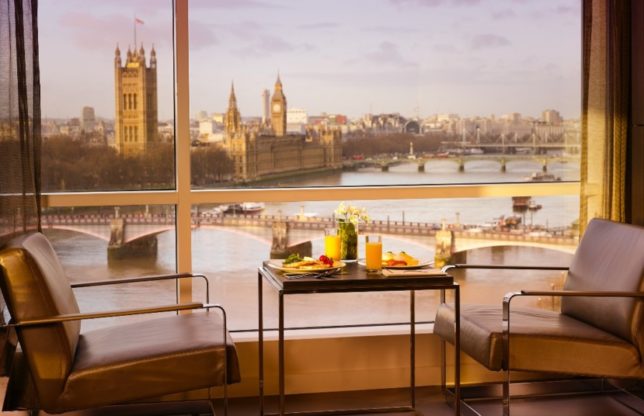 Chino Latino's distinctive menu draws inspiration from the delicate flavours of China, South East Asia and modern Japan as well as distinctive Peruvian accents. The food is carefully complemented by a cocktail menu created by talented mixologists using only the finest and freshest ingredients and celebrating the flavours and colours of Latin America.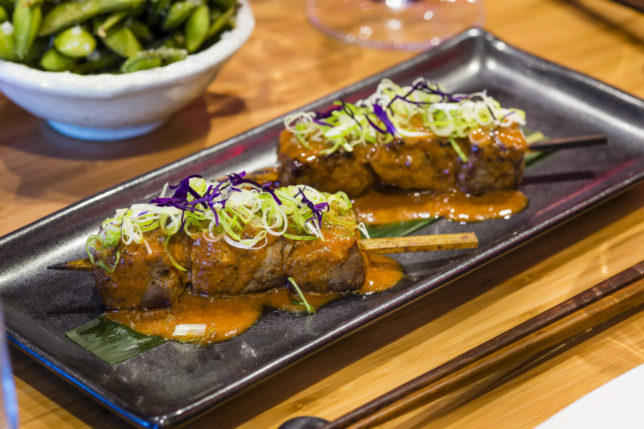 Brunch diners can feast their eyes on a wide-ranging selection of main courses, all served with cassava chips and jasmine rice. Recommended brunch dishes include Seared salmon with edamame purée, shiso leaf, miso, and pomegranate; Rib eye bulgogi beef complete with pickled eryngi mushrooms and Duck breast with Aji Amarillo miso marinade, marjoram and lime – for those who have a real hunger! Sweet temptations come in the form of a show-stopping dessert platter of Chef's favourite creations to share.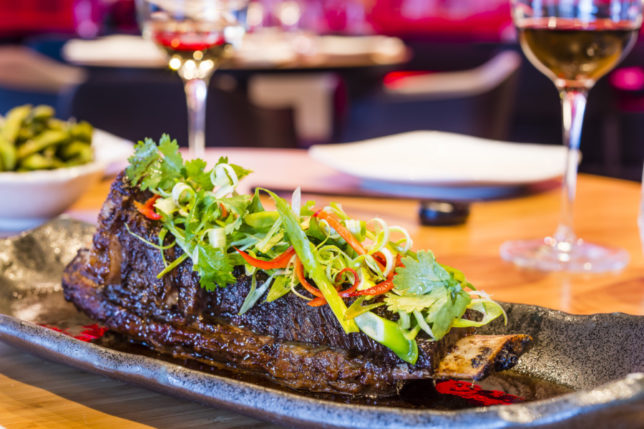 Created by Chino Latino Executive Chef, Werner Seebach, the no-ordinary menus will be enjoyed alongside a live Jazz band, and include an unlimited sushi and starters counter, plus an upgrade option to bottomless Prosecco or Spicy Chino Mary Cocktails, a fresh new take on the classic, for only £15 per person.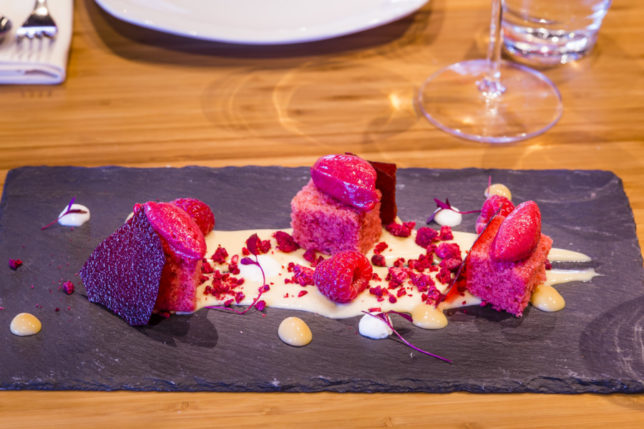 The 2018 Sunday Brunch dates are as follows:
Sunday 6th May – Bank Holiday Sunday
Sunday 17th June – Father's Day
Sunday 8th July – London Pride Weekend
Sunday 23rd September – Autumn Equinox
Sunday 7th October – London Cocktail Week
Sunday 4th November – Guy Fawkes
Here are a selection of some of the Small Dishes and Main Courses we enjoyed on our recent visit to give you a feast for the eyes and whet your appetite for the special Sunday brunches to come. First up is the Amarillo Maki Roll filled with crab, salmon, sea bass, tuna and aji amarillo.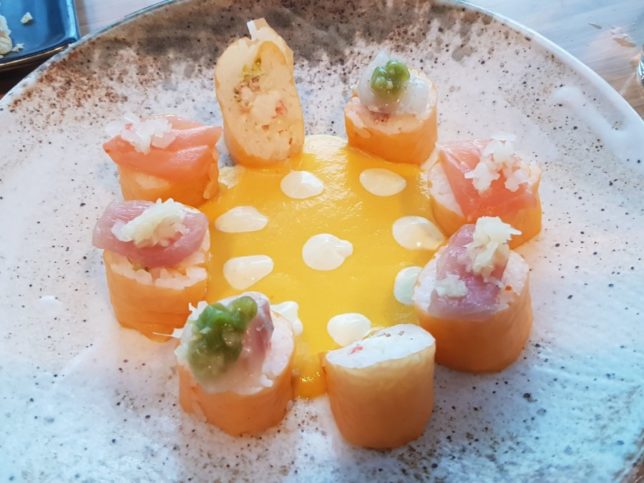 The superlative presentation of the dishes at Chino Latino proves that we eat with our eyes. Look how yummy this  Eel, Tuna & avocado roll looks and it tastes even more delicious with the crispy yuzu kusho maki.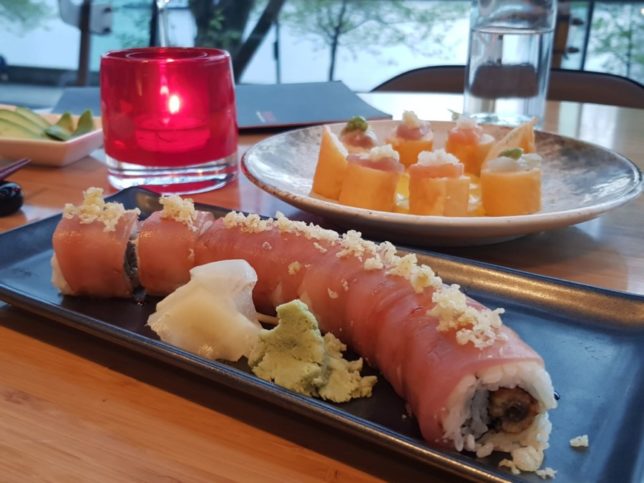 One of our all-time favourites is the Spider Roll which combines deep fried soft shell crab with creamy avocado and crisp cucumber.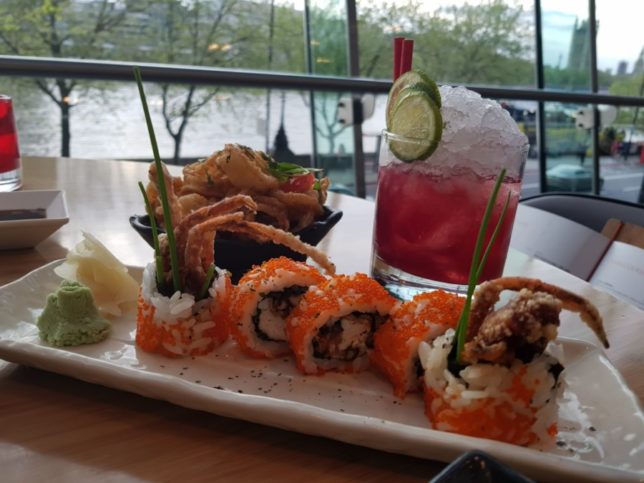 The Tenkasu Roll is also a must try at Chino Latino for anyone who loves tuna, salmon or seabass.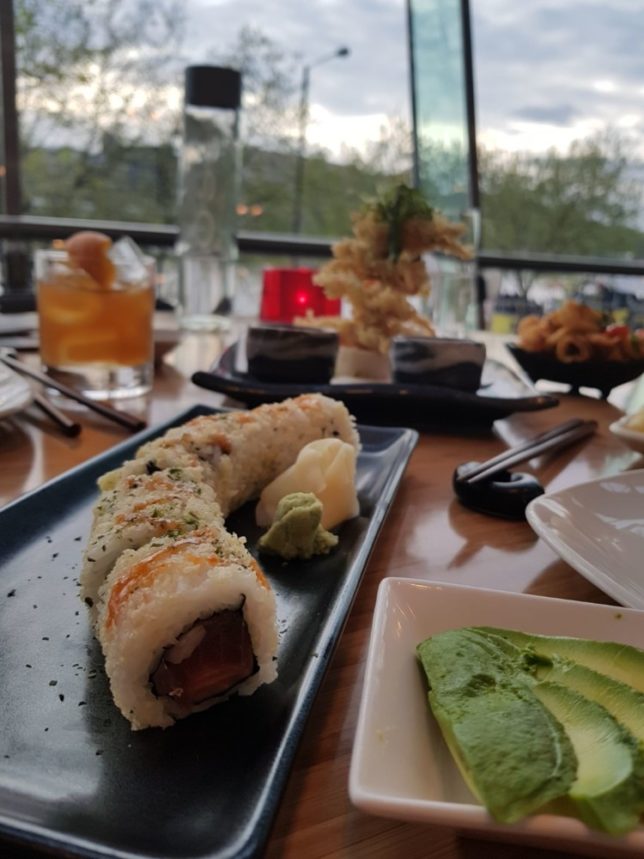 For something hot after those delicious sushi bites how about these delicious rings of calamari served with tamarind dressing, fresh tomato, red onion and fresh mint.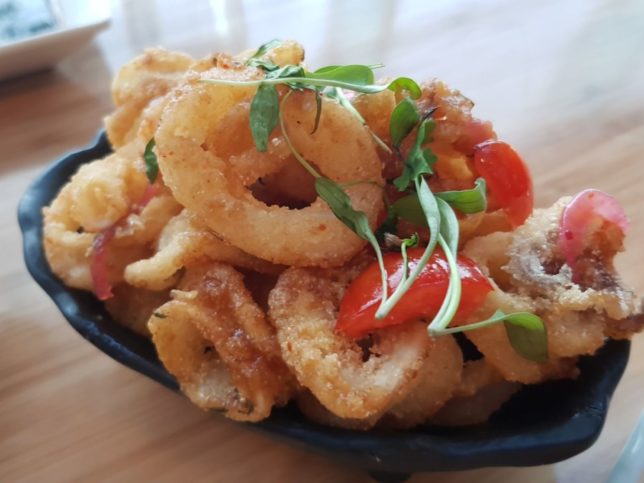 Another hot dish we love is the Chilean Seabass & Crayfish Gyoza – appetizing mouthfuls of deliciousness beautifully presented. These dim sum look just as good as they taste!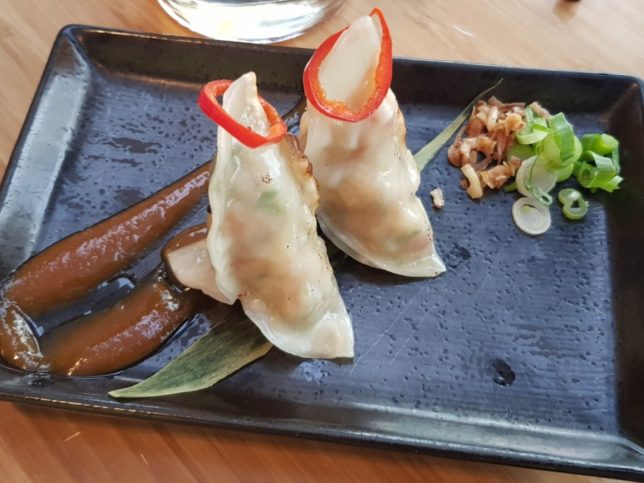 Our favourite tempura dish is Stuffed Red Chilli & Soft Shell Crab which is accompanied by a delish ponzu sauce and piquant green chilli aioli.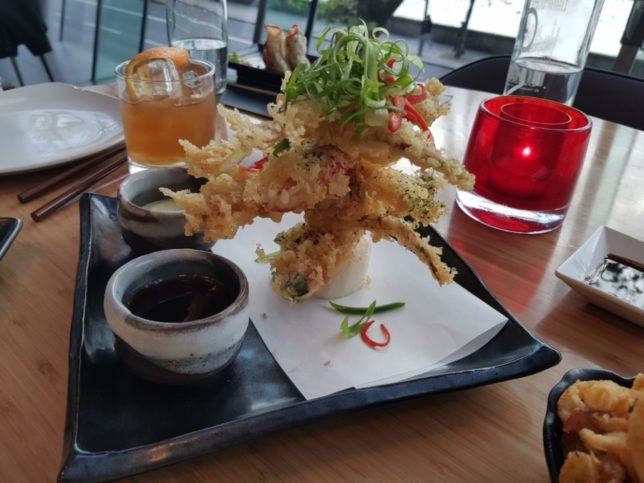 From the main course menu, we love the Monkfish Tail served with a zesty yuzu kusho dressing and tangy yuzu jelly.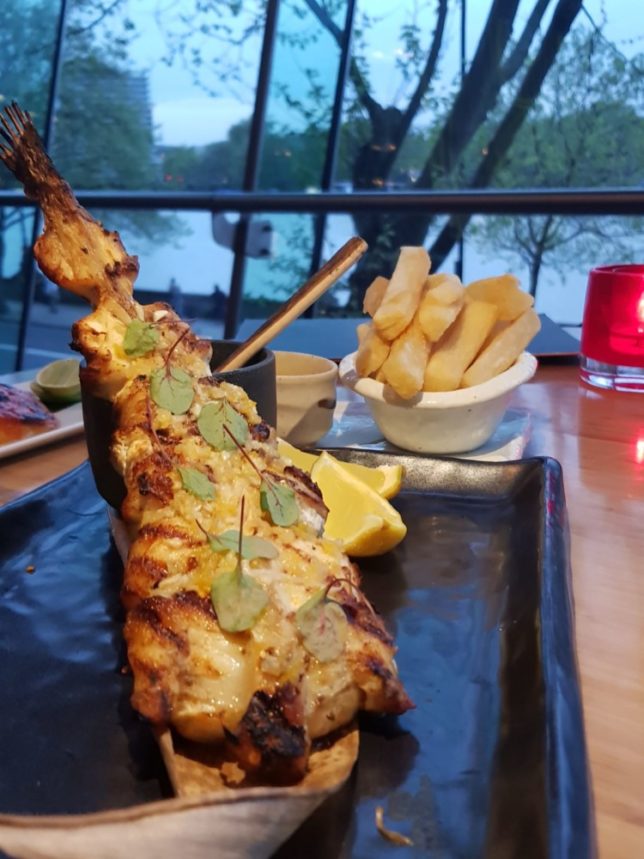 Another scrumptious main course dish is a personal favourite of Black Cod flavoured with spicy miso – sure to be a winner with any seafood lover.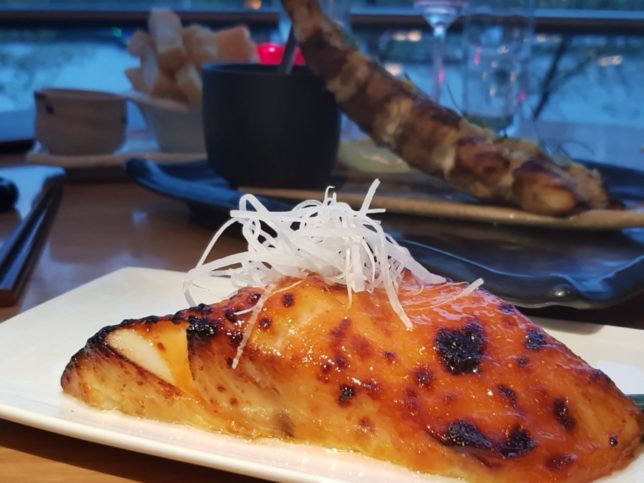 Bookings for the Sunday Brunches can be made by phone or via the Chino Latino website – details below.
Chino Latino
18 Albert Embankment, London SE1 7TJ
0207 769 2500
chinolatino.eu/london
@chinolatinoeu #loveshareenjoy