So how do you go about choosing works from an artist's studio? This is of course a process and examination that every art dealer has to address in the course of One's calling.
Imagine going into an artist's studio each very different, there is always the sense that you are being allowed into a very precious and private space, that you are something of an invader.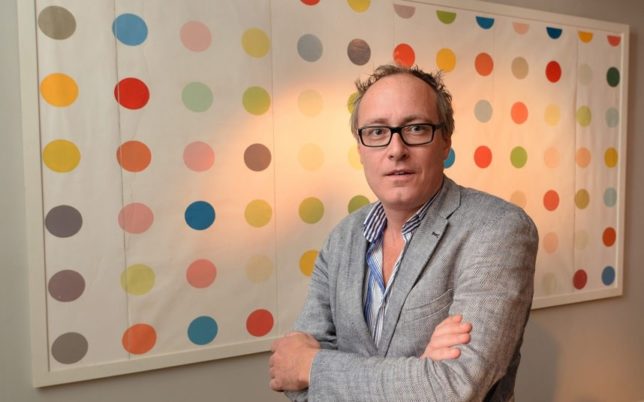 An artist may allow you only to see completed works, or perhaps only works in progress and discuss the evolution. There may be five works there, some sketches, maybe a maquette or two Often hundreds of works will be piled up against the walls.
Studio's can often vary, from the in bitterly cold East London garret to a beautiful Tuscan outbuilding with shafts of dreamy Claudian light passing through holes in the roof. Frequently you may not get to see that canvas or completed works, hidden from view a blanket thrown over the works in progress. Artist's nearly always struggle to know when a painting is 'finished'. Often the most difficult is when one finds the most extraordinary picture, which the artist refuses to sell.
The following passages are an introduction to a catalogue for the works of 60-year-old painter Agusti Puig (who is currently on show with us at Lamberty Gallery), after I toured his studio in  Sabadell. The words were born later that week while the memory of the visit still fizzed and buzzed in my mind, which is why I wanted to include Puig in this article on visiting an artist's studio.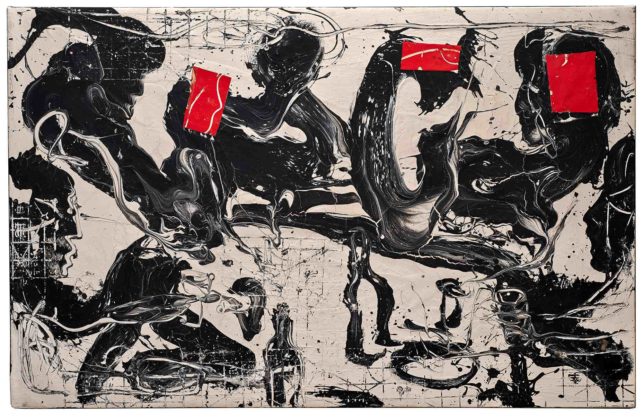 It's a great privilege to be allowed into this inner sanctum. Artists are generally very nervous about sharing this creative space. I noticed that Puig did not have any brushes or wet paint in sight. Mine was to be an experience of the finished work.
Visiting studios for art dealers is a quasi sexual experience – like a night club full of sexy new people and the throb of new discoveries bronzes here, ceramics there, a sketchbook left open with the inception of an idea developing, paint all over the floor, so that its almost become a palette in itself.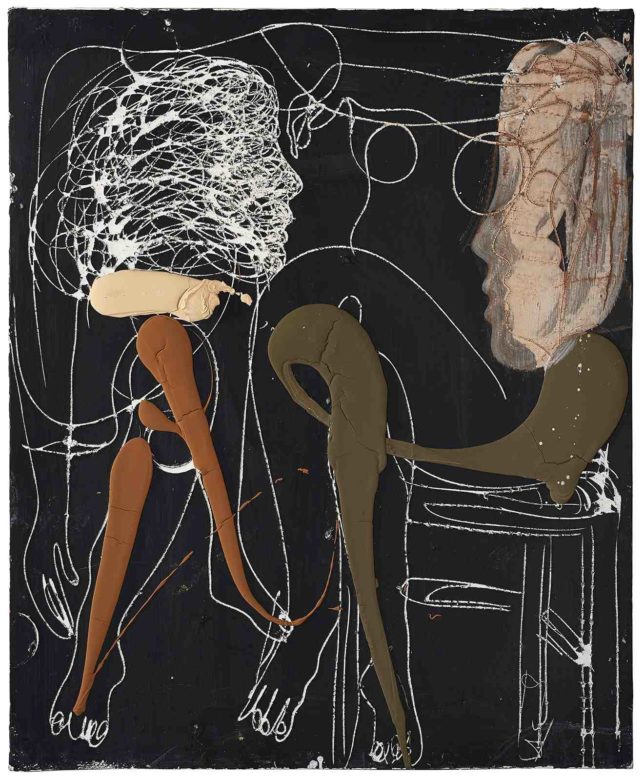 Puig's studio was stiflingly hot.  It is an exciting and saturates the senses. It's accompanied by a barely suppressed acquisitiveness, where one has to conquer a creeping kleptomania in order to maintain a keen eye. Good judgment in selection relies on calm assessment. Although first impressions upon seeing a painting must be regarded as the most important reaction, and this is usually visceral.
Of course, also there is the matter of diplomacy. An artist feels loss when he or she parts with a picture or sculpture.
You know you've discovered a real artist when you first visit the studio. Agusti's studio is large – a warehouse really, in the dusty outskirts of a quiet satellite of Barcelona. Yet here AC meets DC in the mind of Puíg.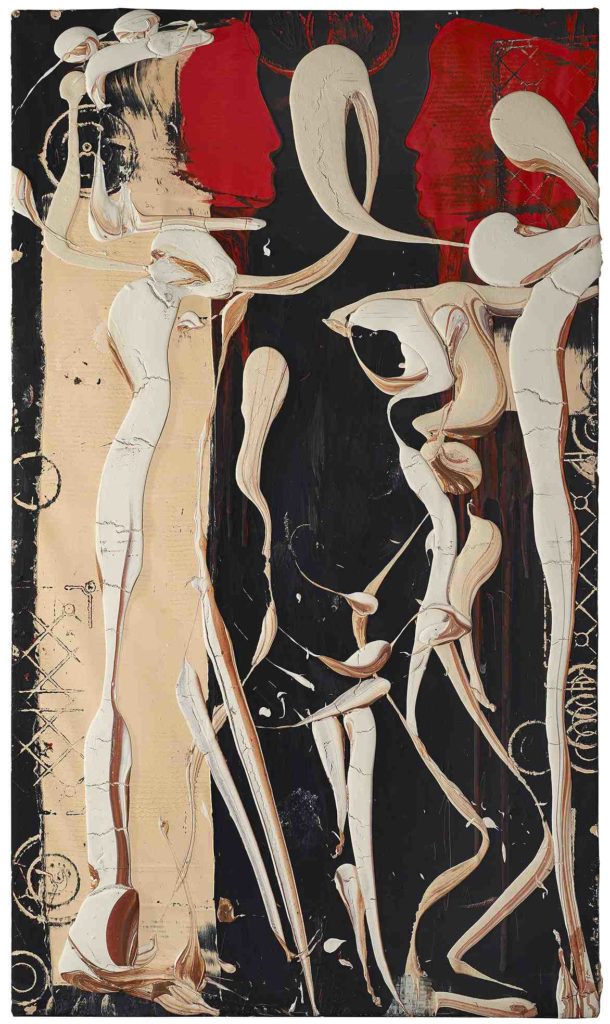 Here is four years of his applied human zeal, which has never seen the door of the studio. Canvasses and boards stacked 20 deep all around the walls. Some of them soaring great images 15 feet high, often diptychs of      two juxtaposed individuals, their vicissitudes celebrated in paint pools of thoughts, their experiences becomes graffito strands of internal rhythms.
It's a somewhat overwhelming treat – like being allowed into the inner sanctum of a great cathedral of the mind. Then you start to notice the occasional eye peering enquiringly at you from a canvas. This all-seeing eye, resembling a Turkish, Nazar, gave me the inspiration for the title of this show of most carefully selected Agusti Puig's paintings, 'I Think With My Eye'.
About Andrew Lamberty
Andrew is one of the leading dealers of his generation. With a showroom on Pimlico Road, he stocks rare furniture and objects from all periods, creating a James Bond look with an emphasis on 20th Century design.
Andrew says, "I'd like to think we have the most exciting and stimulating gallery in the world and we attract and meet the most special people as a result. Visit us and you'll enter a James Bond world. You're on an extraordinary mission to enjoy yourself."
A unique experience, Lamberty sources and sells the very best in 20th century and contemporary Art and Design. Alongside this, Lamberty is known for discovering and developing cutting edge emerging talent, currently representing some of the leading names in the contemporary furniture design and art scenes.
He has also set out to re-ignite people's enthusiasm for the fecundity of man's ability to make wonderful things appearing in the TV show 'Four Rooms' on Channel 4, and more recently 'Auction Hero' on BBC2.