Stephen Evans, MD at Christmas Tree World, comments on the top Christmas decoration trends from artificial trees to outdoor spaces.
There is an amazing choice of artificial Christmas trees on the market, here are some tips on how to choose the right one for your home.
Realistic, contemporary or just funky
Modern artificial trees are so realistic they fool even plant experts. The branches can be made out of two types of tips, PVC and PE. PVC tips have been around for decades and are only realistic from a distance, whereas PE tips are relatively new and are made from moulds of real pine needles, which means they are extremely lifelike, even to the touch. So now you can have that traditional ultra-realistic look without the hassle of a real tree. Of course, if you have modern decor in the room you want to decorate, then a green tree would look out of place. White trees and black trees are very popular and with contrasting decorations can give the Christmas wow factor. Flocked trees are becoming very popular for contemporary rooms. The flock gives the impression that it has just snowed, and of course the tree is all white so contrasts beautifully with modern black, grey or silver decor.
There's always a place for the funky too in children's bedrooms or just an area that needs cheering up. Iridescent trees look great, but also consider Fibre Optic trees for that extra bit of pizzazz.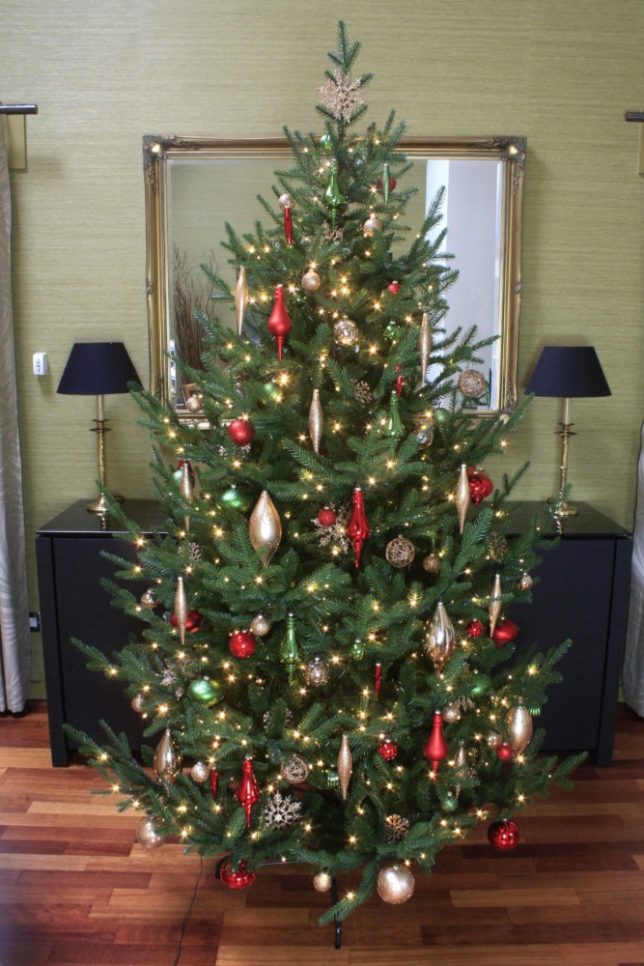 Size it up in the room
Once you have decided on the type of tree, you need to make sure it is in proportion to the room. The height is usually easy as it needs to be a foot lower than your ceiling and allow room for a star, but just be careful of the bottom branch diameter. Many trees are wide at the bottom and will look too big, so in this instance look at slim trees and pencilimo trees, and if space is really tight look at half trees or even corner trees.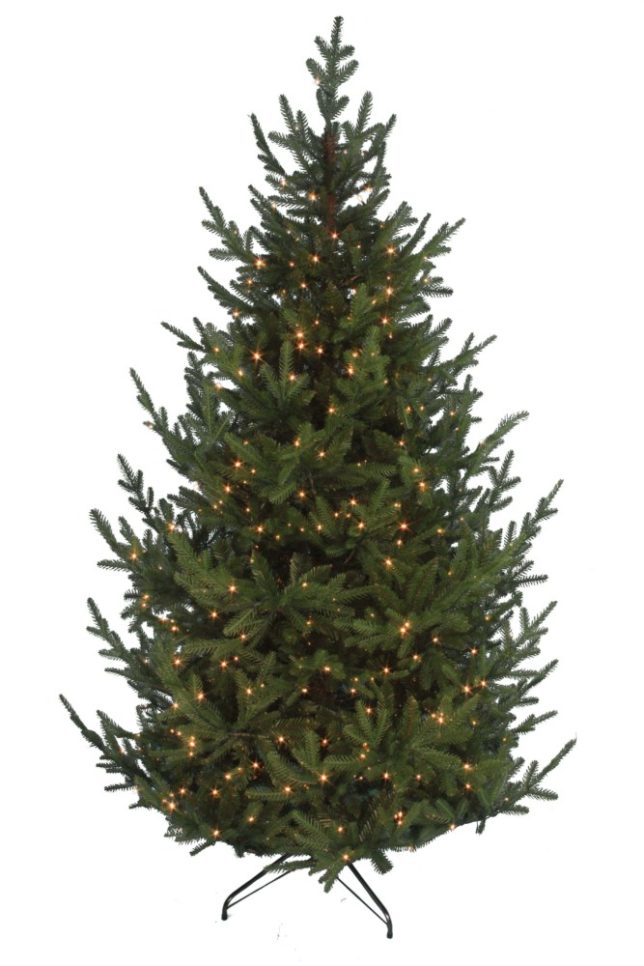 Lit or unlit
Nowadays many trees come with Pre-Lit options. When they first came out I wasn't a fan, but now with LED lights, which last for years, I think they are fantastic. The light strings are made especially for the design of the tree and they are professionally attached to the branches to give the perfect and optimum effect. No messing with lights and perfect positioning gives a superb lit tree. If the lights flash, then make sure they have a controller with a static option as well.
Tree decorations
Decorating is down to personal style, whether you use treasured baubles or buy the latest colours. However, when you choose a tree, make sure there is room for your decorations to hang; many trees are very full and it's hard to get the baubles to sit right.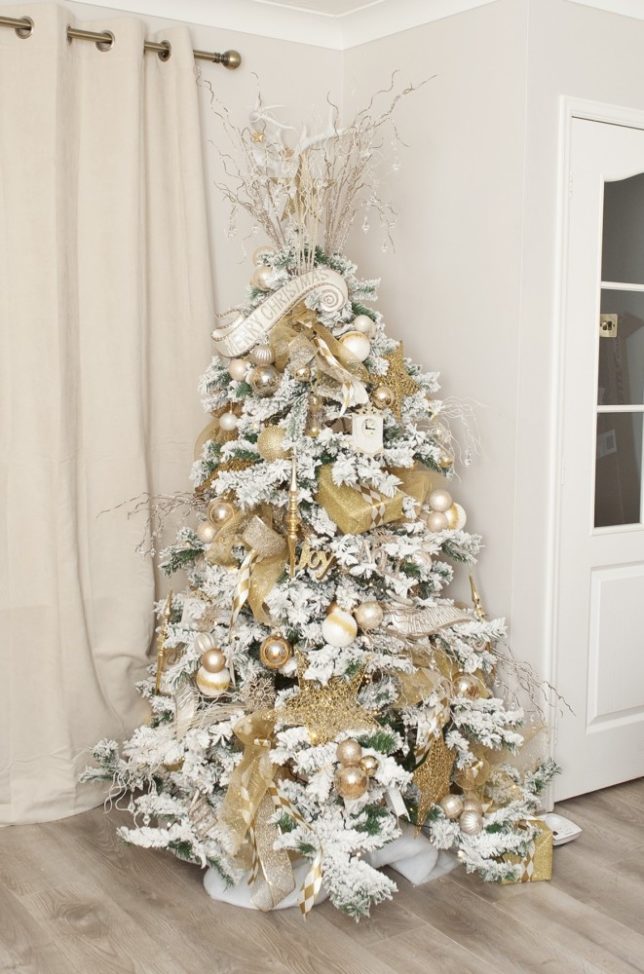 Decorating the garden and drive
We have noticed a big increase in inquiries for 'garden' artificial trees. The normal artificial tree you buy for the home will fade and rust if put outside for any length of time. So, look for specific outdoor trees where the metal is galvanized, and the PE and PVC are protected from the UV in sunlight. An easy way to give your home Christmas cheer is to place two outdoor Christmas trees in ornamental pots either side of the front door. `
Make sure to choose your tree and decorations in good time, otherwise the right size for your home may have already sold out.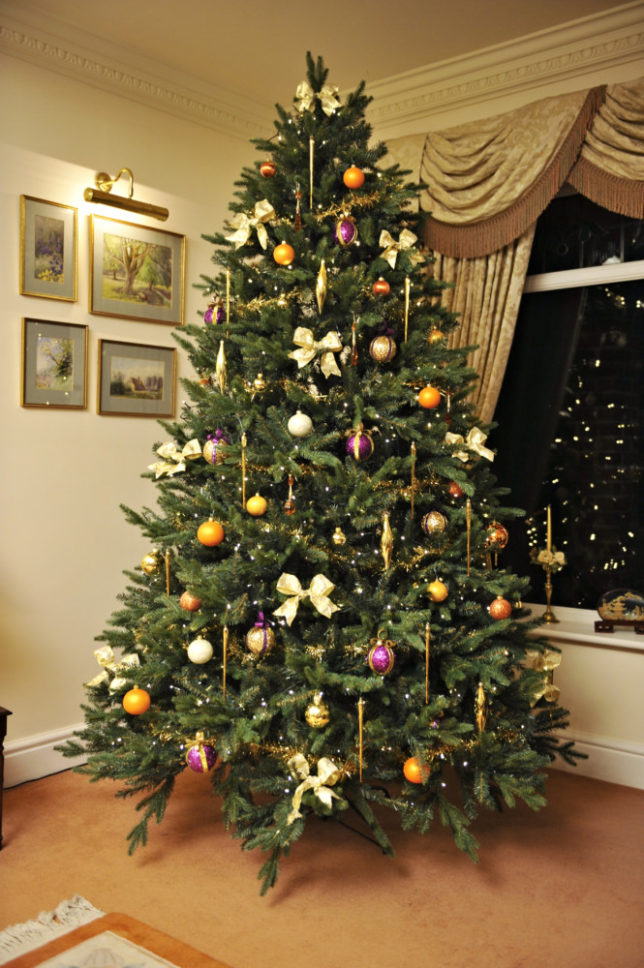 The Woodland Pine Christmas Tree from Christmas Tree World has decorated festive rooms everywhere from Blenheim Palace and Eton to Sandhurst and even TOWIE. Bushy branches with realistic plastic moulded tips and traditional PVC tips fill out any gaps and there is impressive choice of sizes from 3ft to a towering 14ft. What's more the natural silhouette and two-tone green colouring make it hard to tell the difference between this artificial tree and the real thing. The 7ft Woodland Pine Christmas tree is £159.99 from www.christmastreeworld.co.uk
For more festive ideas, check out the Christmas Edition of SLOAN! out now.