Nothing ever happens in isolation and as we approach winter time and start of the end of year party season, there are some key trends emerging, which reflect what's happening in the wider world and economy.  If you're planning a Christmas or holiday season party what's trending right now? Or if given all the uncertainty, you are wondering whether to have one at all this year, it's not too late to go for it. So, what should be on your agenda?
Firstly and very importantly, there is a wider expectation for people to be seen as more socially responsible in terms of their spending on events and parties. This is having a significant impact on the structure and format of the traditional Christmas party. Very ostentatious events are definitely not as common as they were a few years ago. Simplicity, understated style and the idea that 'less is definitely more' are very big themes for this season.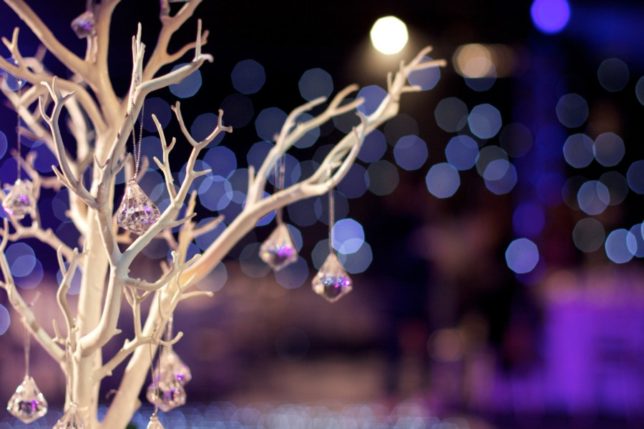 Looking at all the event briefs we are working on currently, here are some of the top trends we're seeing when it comes to hosting a really memorable Christmas party for your friends, family and business contacts.
1. Mindful Wellbeing
Mindfulness and wellbeing are huge and starting to influence social party formats too. This can be anything from having a hand and neck masseuse at a drinks party, to a really cool 'chill out' zone area for those wanting a relax and unwind away from the dancing.
2. Vegan Christmas
Food and drink menus reflect the increased emphasis on total wellbeing and this year, the Vegan Christmas theme will be very prominent. Although traditional Christmas style menus are still popular, they need to be complemented with more modern and healthier, lighter food choices, so everyone is happy. Delicious vegan alternatives include pavlova (made using chickpeas), roasted whole cauliflower and celeriac plus a Christmas wreath made with spinach, pine nuts and cranberries.
3. Zero Proof Drinks
Major on having a larger range of non-alcoholic drinks options than ever, because a growing number of people do not drink alcohol at all. Very trendy seasonal mocktails for 2018 include spicy margaritas, pomegranate virgin negronis and cascara fizz (a delicious iced tea variation).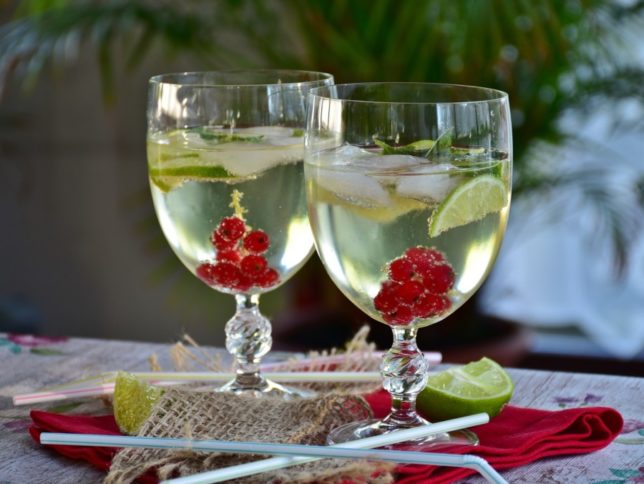 4. Cosy Design
A much softer design influence is increasingly popular, from the initial event concept to the way the venue is set up and finishing with the choice of accessories and furniture. It is common to see some outdoor space being introduced where possible, with comfy sofas for relaxing and a much cosier atmosphere created, even at the slickest cocktail parties.
5. Unusual Venues
Venue choices are becoming more unusual, creative and inspiring, in an attempt to do things differently and also be more economical. Boutique hotels and private clubs can be beautiful venues but they come at a high price and not everyone can justify that level of spend these days, so they want alternatives. The most unlikely industrial spaces are being transformed to create amazing winter wonderlands as people want to show they can challenge assumptions and demonstrate what can be achieved with some creativity.
6. Making a Statement
When planning their event, people are often trying to deliver a wider message and make a statement. They want to take guests on a 'journey' during the evening and are trying to evoke their emotions. It makes the whole event experience that bit more memorable and is a very powerful way to get guests talking about the party for weeks to come.
7. Winter Holiday
Clearly, we're a very diverse society and not everyone celebrates Christmas, but we all celebrate the arrival of the holiday season and New Year as a chance to reflect and socialise. People are moving away from straight Christmas themes to having parties that celebrate the wider 'winter holiday' period and end of year successes.
Whatever you decide to do this year, make sure it's inspiring!
About the expert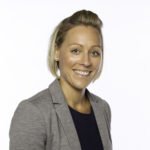 Hannah Sheppard is Event Director at Clownfish Events. Hannah's creative flair first sprang to life at the Chelsea Harbour Design Centre, where she worked alongside many an interior designer. She transitioned this love of design into creating beautiful event spaces and thrives on the challenge of making them sparkle. With a strong eye for detail and a passion for outstanding service, her events are always flawlessly executed. On days off, Hannah loves nothing more than beautiful countryside walks with her family and crazy dogs in tow. Find out more at www.clownfishevents.com