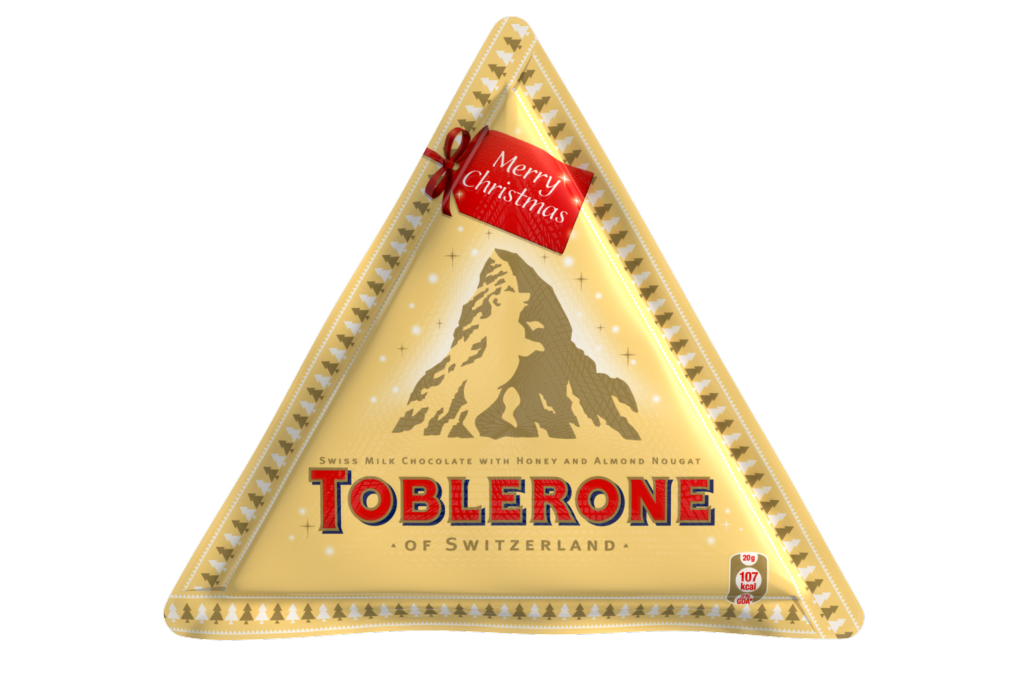 Toblerone has long been a Christmas stocking filler favourite, but with its unique and instantly recognisable triangular shape, it's never hard to guess what lies inside the wrapping. This year, surprise your loved ones with the new 60g limited edition, which provides a fun twist on the iconic original shape. The renowned Swiss chocolate now comes in a simple, slender triangle shape – ideal for a bite size Christmas gift. This brand new delicate and easy-to-eat limited edition bar still has the same great taste, filled with irresistible honey and almond nougat, and its snap-able triangular segments means it's a great to pop in your handbag or for sharing over the festive season. The limited edition bars are available in stores nationwide at a very reasonable £1.19.

For the traditional chocolate lover looking for a present to share with the whole family, why not opt for a festive twist to an old favourite: Toblerone's limited edition snowman Christmas designs. These fun and Christmassy sleeves will be appearing across all Toblerone varieties, including White, Milk, Dark and Fruit and Nut and are perfect for those wintry family evenings around the fire. The limited edition bars are available in stores nationwide for just £4.99 so they also make perfect Secret Santa gifts.
Toblerone is a favourite choice in the SLOAN! office so these new Christmas inspired creations are defintely on our Christmas Stocking wish list.
For those looking for an iconic Christmas stocking filler, look no further than Terry's Chocolate Orange. It has long been a festive favourite and is always such a popular stocking filler, that tapping into a chocolate orange on Christmas morning is a ritual enjoyed by many across the country. In fact, on Christmas Day 2013, Terry's Chocolate Orange was trending as the number one most mentioned food product on Twitter. Now, with a wider range of Chocolate Orange products, this Christmas season is the perfect opportunity to spoil yourself and tap into the whole Terry's range.
One of our favourites from the range is the classic Terry's Chocolate Orange Milk. Each chocolate orange contains delicious segments of melt-in-your-mouth orange flavoured chocolate and it is no wonder that Terry's Chocolate Orange Milk has been described as a unique British classic and we think it makes the perfect treat for all occasions not just Christmas.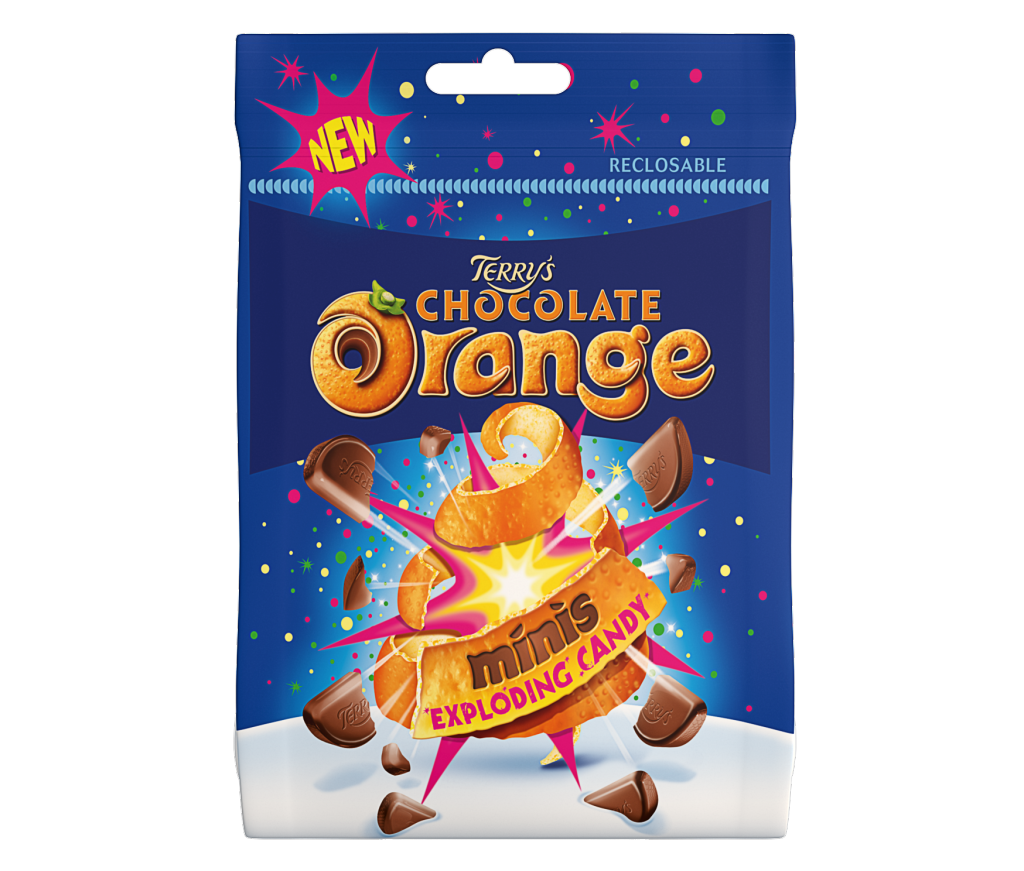 A SLOAN! Recommended Product from the range is the new Terry's Chocolate Orange Exploding Candy which happens to be a personal favourite of celebrity life coach Sloan Sheridan-Williams. By adding popping candy to the original recipe, Terry's has created a fun twist on the classic and much-loved Chocolate Orange which is a truly tempting treat. The new recipe is available in two creations: Terry's Chocolate Orange Exploding Candy for £3.48 and Terry's Chocolate Orange Exploding Popping Candy Minis for £2.13. The shareable bag of delicious mini chocolate segments make it even easier for friends and family to enjoy the new popping candy sensation during the festive season.