Circus West Village, London's newest neighbourhood at the foot of Battersea Power Station, offers plenty to do for adults and children alike this Christmas.
An interactive Christmas tree installation reaching over 7m in height that allows visitors to trigger an animated light show will be bringing a splash of light and colour to the riverwalk at Circus West Village. The structure has been designed to allow people to explore underneath it, revealing a more immersive and interactive spider-web shape. The tree is the first installation in the UK to come from Paris-based Studio Bruyant.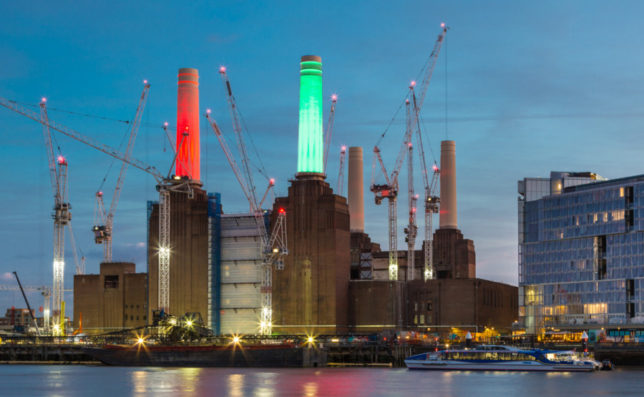 Battersea Power Station's Light Up Winter initiative, which will extend into January, includes interactive Christmas workshops and a play by Michael Morpurgo, the creator of War Horse, entitled Mimi and the Mountain Dragon. This family theatre show is full of adventure, snow, dragons, lively songs and magical puppets. Performances take place in The Village Hall at Circus West Village on select dates between 22nd and 31st December from 11am – 4pm.
There will also be live music performances every Thursday and Friday evening and Saturday and Sunday afternoons until the middle of January, with a range of soloists and duos playing their best upbeat tunes under Grosvenor Arch and on the Piazza. The initiative is from Busk in London, which supports and champions street performance across the capital.
To book tickets and to view the full programme please visit batterseapowerstation.co.uk/winter and follow @BatterseaPwrStn for the latest news and events.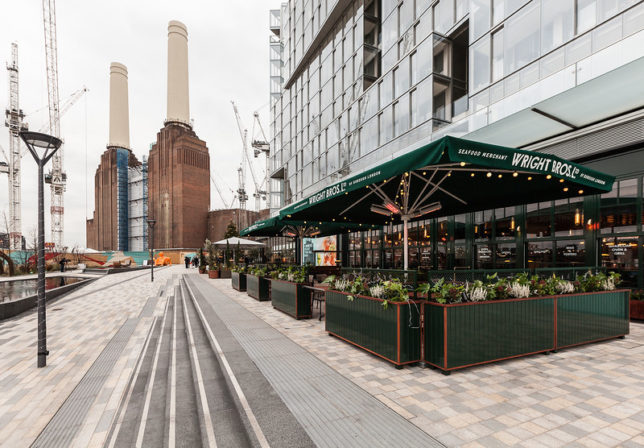 One of our favourite restaurants for exceptionally fresh and delicious seafood and shellfish, also located at Circus West Village, is Wright Brothers. Designed by Macaulay Sinclair, the 126-cover restaurant and bar with a stylish and contemporary design showcases an open theatre-style kitchen.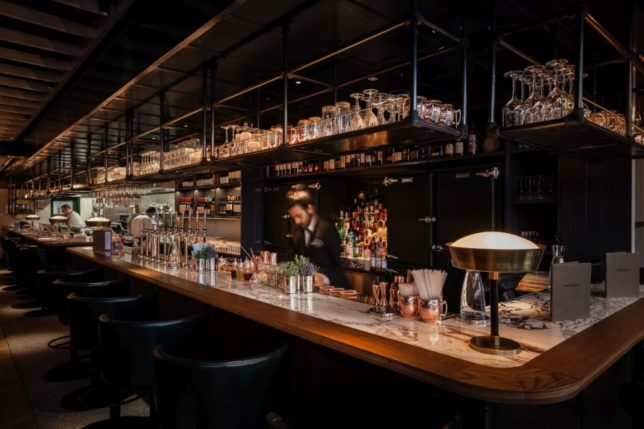 Guests can watch the chefs at work whilst sitting at the counter or along the centre of the restaurant at mid-height marble topped tables.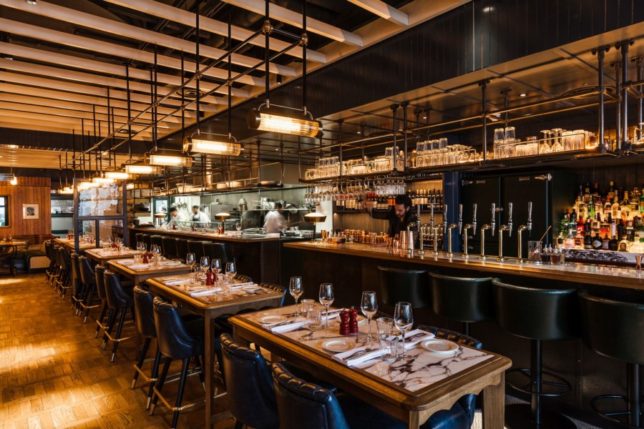 The light and airy space also features a brand new addition to the Wright Brothers repertoire – a centre piece Josper charcoal oven which both seals and enhances the natural essence and flavours of seafood and meat on offer.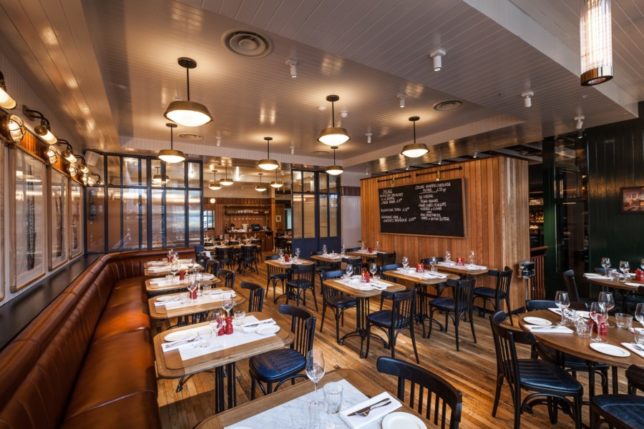 The drinks menu at Wright Brothers Battersea has a carefully selected wine list designed to complement the food offering, alongside Champagnes and craft beers, pale ales, stouts, IPA's and Porters – all perfectly match the flavours of the seafood, oysters and meat. The cocktail list includes Battersea exclusive cocktails as well as favourites such as Wright Brothers Bloody Mary and options for teetotal guests or designated drivers such as the alcohol-free Prosecco and mocktails.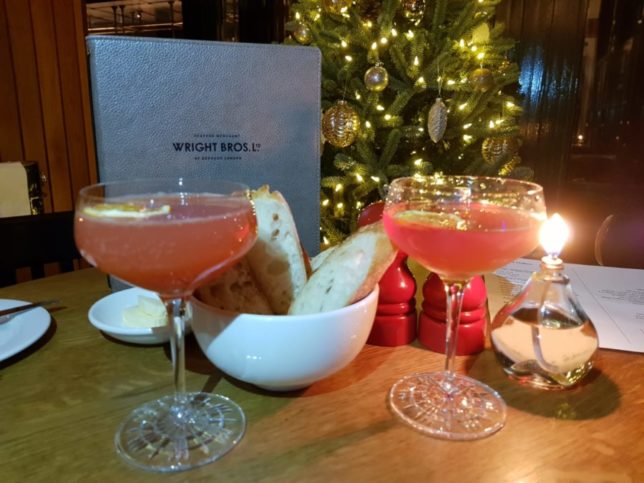 Group Head Chef Richard Kirkwood, came to Wright Brothers with 5 years' experience from J Sheekey's and counts his greatest influencers to be Tim Hughes of Caprice Holdings and Roy Brett, Head Chef at Ondine in Edinburgh. He says he enjoys working with fish for its lightness and quickness of preparation.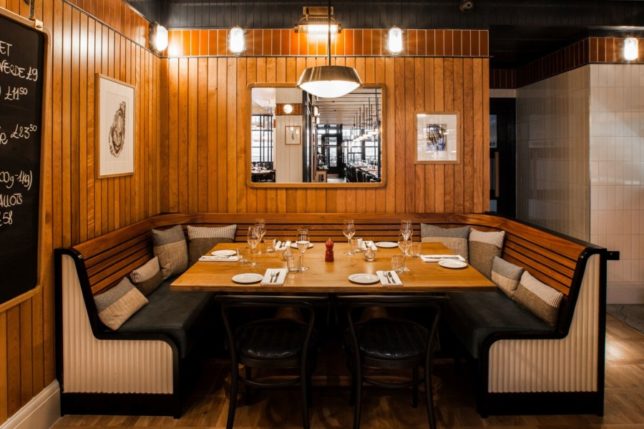 Kirkwood considers oysters the purest form of eating so what better way to start our meal than with a selection of oysters from Jersey, Carlingford and Morecambe Bay.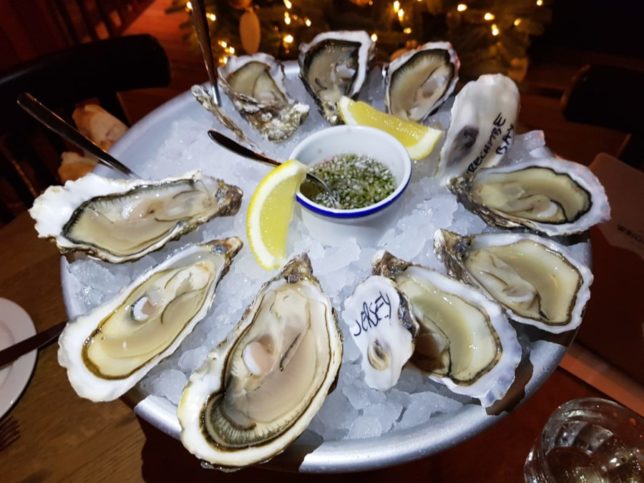 Group Head Chef Richard Kirkwood has created some exciting new dishes bespoke to Battersea including his take on the classic 'eclade de moules' – pine roasted mussels, as well as an indulgent roast shellfish platter .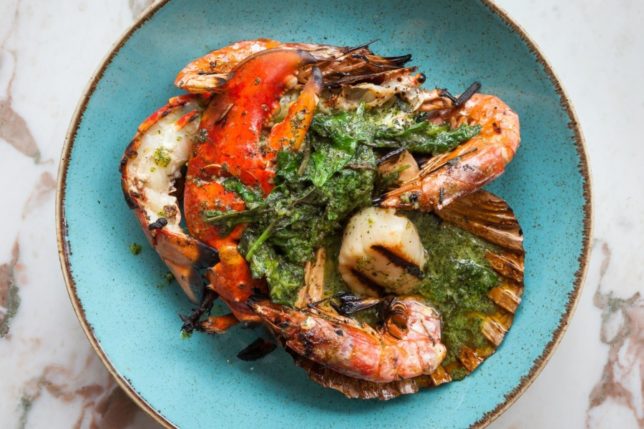 Seafood lovers will be delighted with the grilled Galician octopus which is first steamed for one and a half hours before finishing its cooking on the Josper grill. The octopus is so tender and usually served with ajo blanco and smoked jalapeño chilli oil. However we were one of the last to try it with Cornish potatoes and chestnuts for a festive twist.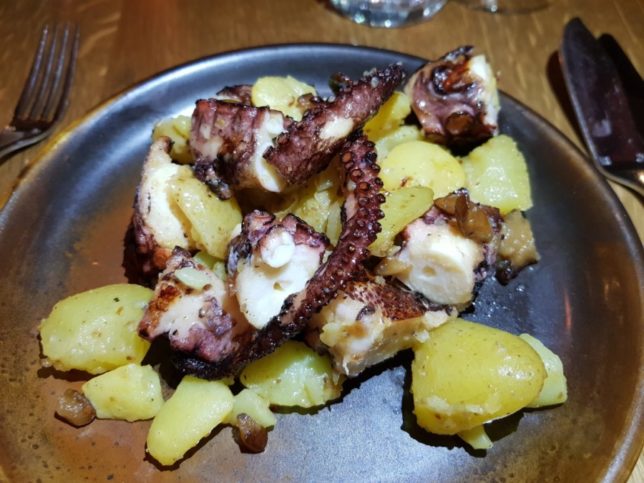 We also highly recommend the scallops which come with pumpkin puree and jalapeno oil. The scallops were cooked perfectly and the jalapeno added a fiery element that kept us coming back for more.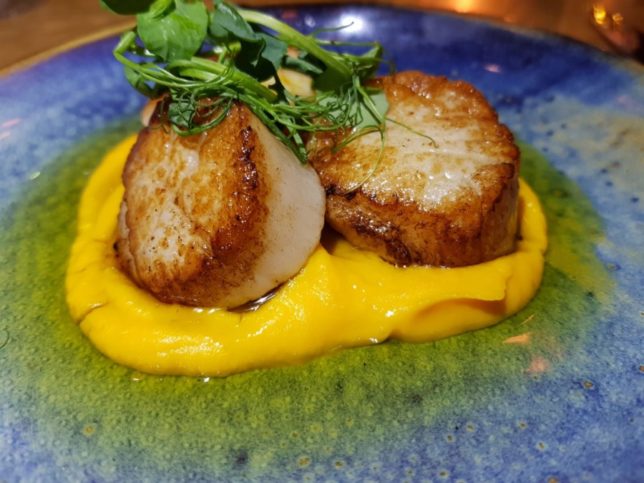 The menu at Wright Brothers Battersea also includes more meat options cooked in the Josper oven, including East Sussex collar of pork with chimichurri and Bannockburn beef on the bone.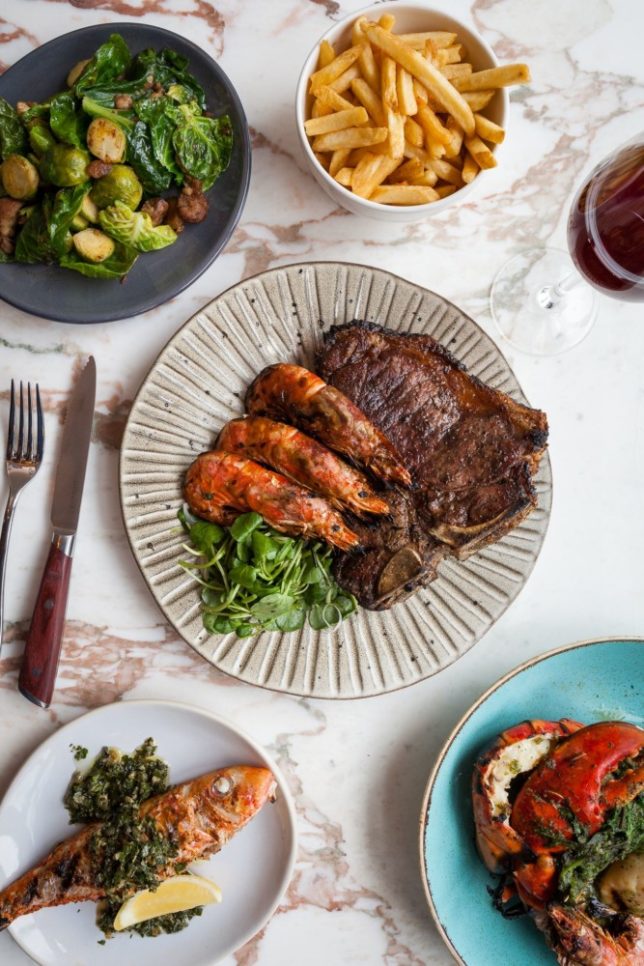 Fans of Wright Brothers have plenty of choice when it comes to their renowned seafood classics such as the Dover Sole fresh from Billingsgate Market which came to the table whole.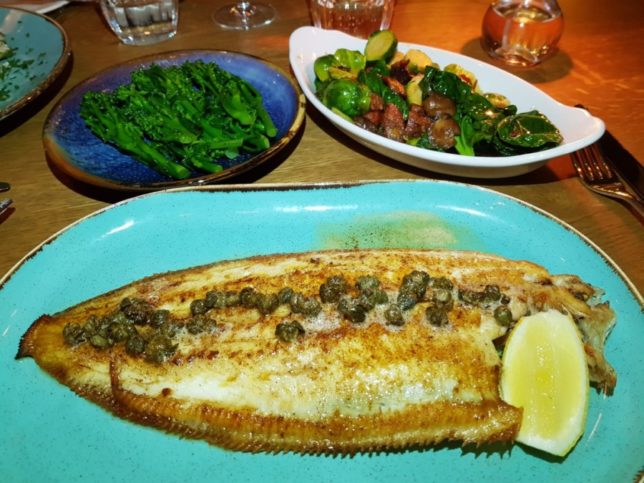 It was impressive watching the fish being deboned in front of us by Jean-Michel Sourdrille, the genial General Manager. It took great skill to not miss a single bone. Jean-Michel explained he was classically trained and it is this attention to detail alongside the exceptional quality of the cooking and front-of-house service which makes Wright Brothers stand out.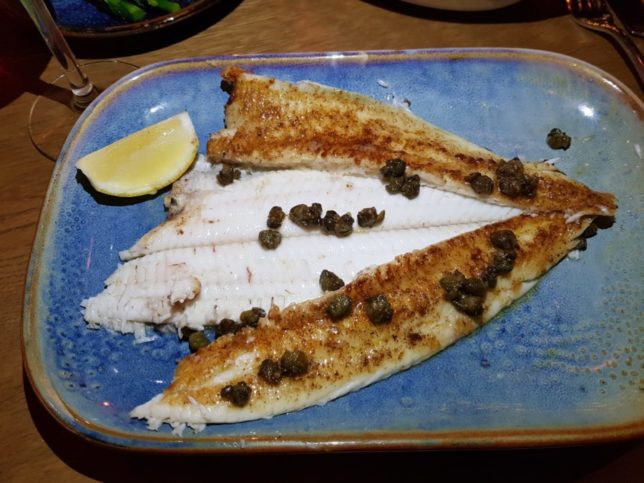 Those looking for a meatier fish will enjoy the Sea Bass served with a zesty lemon risotto which complemented the fish perfectly.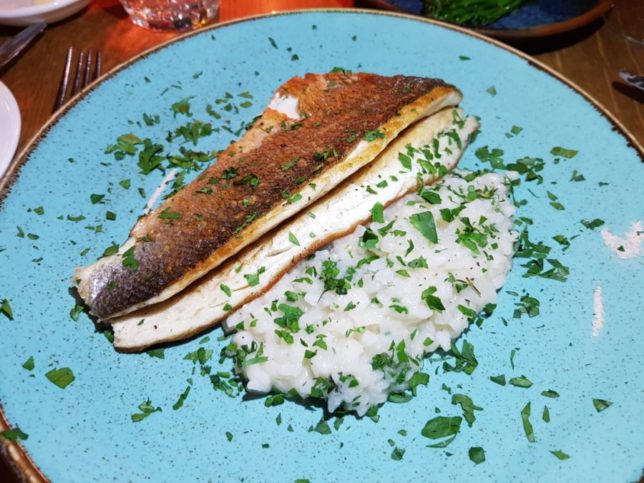 Tenderstem broccoli for freshness and colour was joined by a festive dish of Brussels sprouts with chestnuts and pancetta.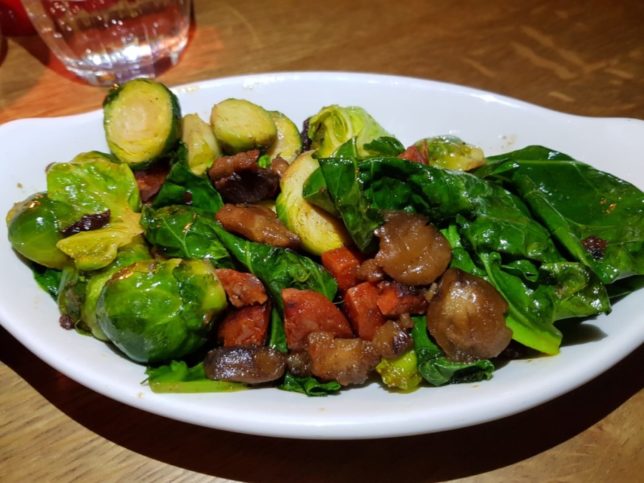 For those with a sweet tooth, the chocolate marquise is a must, served with a large scoop of vanilla ice cream. Upon delving into this warm dessert, the gooey chocolate centre spilled out in true food porn style.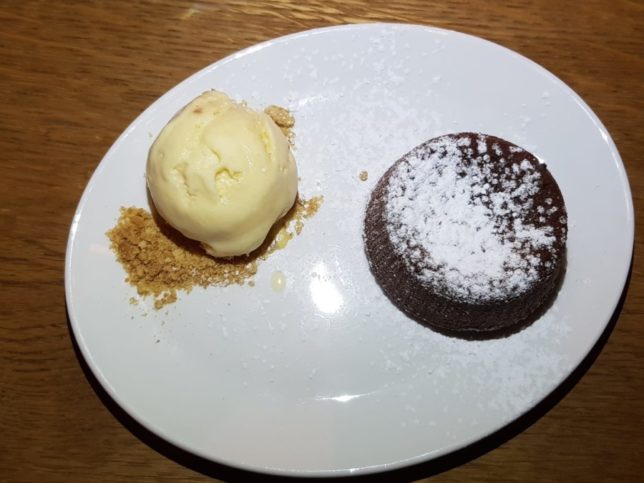 The pineapple and toffee pudding was delightful with three distinct layers of different flavours and textures drizzled in warm toffee sauce. The addition of lime and coconut sorbet added a necessary brightness and tang to balance the sweetness of this sticky winter dessert.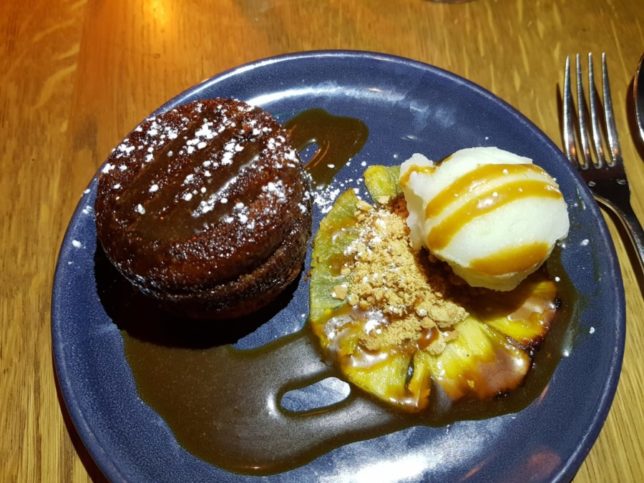 Wright Brothers Battersea
Battersea Power Station, 26 Circus West Village, London SW8 4NN
020 7324 7734
thewrightbrothers.co.uk
@WrightBrosLTD