In this exclusive interview, SLOAN! talks to Christopher T. S. Harvey, director of Harvey Sinclair "The Executive Wellbeing Experts" to discover the man behind the wellbeing expert who is putting mental health firmly on the agenda in boardroom.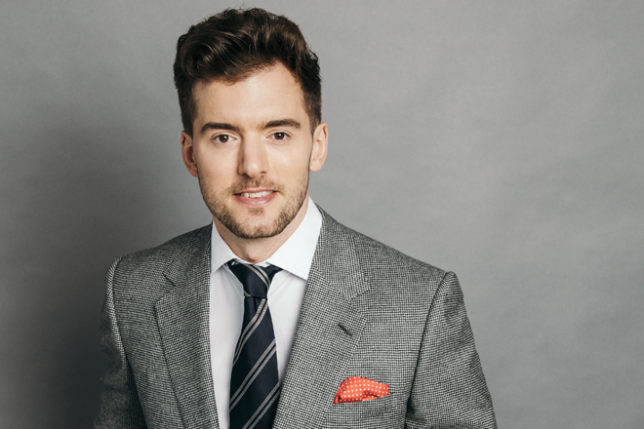 How did you get into Wellbeing Coaching?
Anyone who gets into a profession involving such high degrees of empathy and a genuine desire for personal development such as coaching, more than likely, has a back story of experience from their own life that gets them there. Having spent four fantastic years at university up in Scotland surrounded by golf, royalty and the best parties imaginable, I graduated with a fantastic business degree that really didn't focus my career in any particular direction. It was the 2007 recession and graduate jobs were hard to come by so when the oil&gas industry came a 'knocking with an opportunity, I snatched it and threw myself into making the very best of the opportunity. I travelled the world and climbed the ladder to seniority, ten years later I had made it further than I could have ever imagined but still wasn't happy.
I knew fulfilment in my career would come from doing something I believed in and given my whole adult life has been embroiled in successfully mastering my mental health, I discovered there was in fact a way I could combine my personal and work experience to the benefit of many people, by creating a new form of coaching targeted at providing mental resilience!
What is 'Executive Wellbeing Coaching?'
The aim is to create mental resilience in the individual to empower them to take on the challenges working life throws at us. The Harvey Sinclair approach is to pull in tools and techniques from CBT, NLP, hypnosis and mindfulness meditation in addition to the most effective traditional coaching models.
There is a serious problem of hidden mental health issues amongst London's high achieving professionals, they are not getting properly qualified support for their well-being and organisations need to start engaging with this very real issue. The leaders of tomorrow need constant coaching that supports their mental wellbeing first, and then addresses the more current professional concerns, this is what we call 'Executive Wellbeing Coaching.' It should start with subtle therapy to establish a solid foundation and progress into executive coaching to improve performance even further. You can add a fancy new gear stick to your car but if the engine is damaged, it won't run any better. It is a journey from the bottom up, identifying where the individual is today and where the organisation needs them to be in the future and supporting that journey. It really is a win/win for everyone!
Can anyone benefit from Wellbeing Coaching and will they get results they want?
Absolutely! Anyone can benefit from Wellbeing Coaching as long as you approach it with an open mind, it can achieve profound results in overcoming ailments such as stress and anxiety whilst also taking you toward your long term objectives of personal development and the very best version of you!
Coaching is about the journey just as much as the destination, we work toward your end goal objective and cross many progress milestones along the way. A great coach will help you to let go of your inhibitions and leave your ego at the door. Successfully applied coaching can achieve profound results in a very short space of time and an effective coach will create an environment in which this process happens seamlessly. Coaching has been publicly revered for successes achieved by the likes of Oprah Winfrey, Leonardo Di Caprio & Bill Clinton through to lawyers, chefs and startup entrepreneurs, proving that it really can be of benefit irrelevant of your specific career or background. Achieving life goals and happiness is a universal need.
What are the common issues or goals that people raise?
The most common issues that arise are to do with dissatisfaction in life, a lack of direction or purpose and of course anxiety and depression. The vast majority of executives are unlikely to ask for treatment or therapy and may even be unaware that they have problems requiring it. This is a concern, because contrary to popular belief, it is not always easy to recognise depression or anxiety without proper training. When we dig deeper into these issues, there is often an underlying root cause of a lack of confidence/self esteem, causing symptoms of anxiety, sadness and/or obsessive thinking. The benefits to our coaching methods is that no matter the issue, we are always able to assist. I want to provide the service that wasn't there for me when I really needed it and this means tackling the whole person, warts and all to get effective, sustainable results.
What should people look for in a coach?
The key is to look firstly for the correct qualifications and accreditation. Coaching is not as yet an officially regulated trade and thankfully this is due to change imminently. The most internationally recognised governing body of coaches is the ICF (International Coaching Federation) and any coach who has official accreditation from them is a good place to start!
Second, you need to have rapport with your coach in order to feel comfortable discussing and opening up around personal matters. For some people this can be much easier than others but you should be picky about your coach, after all, if you cannot relate to that person, you probably won't open up to them and are unlikely to truly benefit from the coaching, no matter how good they may be as a professional coach.
From a business perspective too often firms do not demand mental health training in coaches, in so doing they will fail to meet their ethical obligations and duty of care to staff when personal/mental health matters arise, which statistically speaking 76% of the time they do! As a knock-on the economy will suffer as a result of executives not getting the proper support. Wellbeing goes much deeper than merely 'professional stress' and this problem cannot be ignored any longer, organisations need to be much more specific about the issues at hand and employing the suitably qualified coach for the job.
How does this form of coaching differ from therapy?
Executive Wellbeing Coaching is not pure therapy. Therapy focuses on the past and aims to unpack and understand why things have unravelled in such a manner. Many people struggle through life believing that they are in fact mentally ill, labelling themselves as such whilst insisting they have been born with a predisposition to be unhappy, often citing relatives as a genetic rationale. During explorations into various sources of help in the mental health arena it gradually becomes clear that no medication will work for them, no therapy can "show them the light" and nobody is ever going to be able to diagnose what is actually going on in their head. Why? Because every day they are unconsciously and sometimes even consciously waking up and making the decision to be miserable that day.
Once I realised this was how the majority of our brains function, I knew that the only respite I would ever find would have to come from within. Master your mind and you can master your performance. Take a proactive approach to your mental wellbeing and catch any decline before it sets in, just like we do with out physical wellbeing! That is the essence of our coaching, we take stock of where you are today with an overview of your past to understand the whole person and then only look forward to establish the very best future for a 'healthy you,' based on clearly defined and achievable goals and objectives. Coaching is essentially action orientated and works towards goals that the coach helps the client to identify are at the centre of the client's happiness. In assisting the client to make their own revelations, the change evoked goes far deeper and is sustained over a longer period than conventional methods of informing the client of the errors in their ways. Harvey Sinclair coaching can go a significant step further and then pull in all the various self improvement tools at our disposal to ensure whatever the issue at hand, positive change can be achieved, essentially combining the most effective approaches from coaching and therapy!
You equip your clients with helpful techniques to enable positive change. Can you share one of those with us?
One technique I use for clients dealing with obsessive and/or negative thinking is the NAT (Negative Automatic Thoughts) and Cognition Correction exercise. This is a CBT (Cognitive Behavioural Therapy) technique and it has proven very effective in helping clients gain more control over their reactions to negative thoughts that may pop into their head at unexpected and undesirable times especially. This technique is a detailed targeted examination aimed at establishing the exact thought process behind the negative thinking pattern and replacing it with the correct thought patterns that would be more helpful to that person. Effectively executed with the correct techniques we can train our brain to rewire its thinking pattern over time, ensuring it will stick for long term improvements.
What kind of successes have people you've coached gone on to achieve?
One of my proudest achievements as a coach was empowering an energetic young female to pursue her ambitious professional modelling dreams. She now has regular work as a high-end fashion model and constantly thanks me for the impact I made in changing her confidence, self belief and control over her emotional responses to the triggers in her working life. We continue to coach this lovely young woman in sustaining the new found success she is living and stretching her to achieve even bigger and better things.
Biography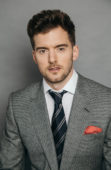 Christopher T.S. Harvey, director & founder of Harvey Sinclair, fully understands what it means to deal with failure, depression, stress and anxiety. Combining his life experience, personal mental health tribulations, diverse corporate and personal coaching experience, intuition plus extensive accreditations, qualifications and technical training, Christopher with the support of his Harvey Sinclair associates now delivers and helps embed wellness and executive coaching systems into blue chip organisations and businesses using a unique and diverse range of tools to offer a unique cutting edge wellbeing consultancy. With offices based in Central London, New York and Dubai, Harvey Sinclair create bespoke coaching programmes around each and every one of their clients, taking into account the exact situation, inspiring change to achieve goals, the absolute best state of practice for the whole organization.
For more information, please visit www.harvey-sinclair.com