Located on Covent Garden's Maiden Lane, Cinnamon Bazaar, the latest restaurant from Vivek Singh, has now opened its doors. Inspired by the hustle and bustle of ancient and modern bazaars from around the world, the restaurant blends Old World flavours with The Cinnamon Collection's renowned modern Indian culinary style to create a unique cultural dining experience.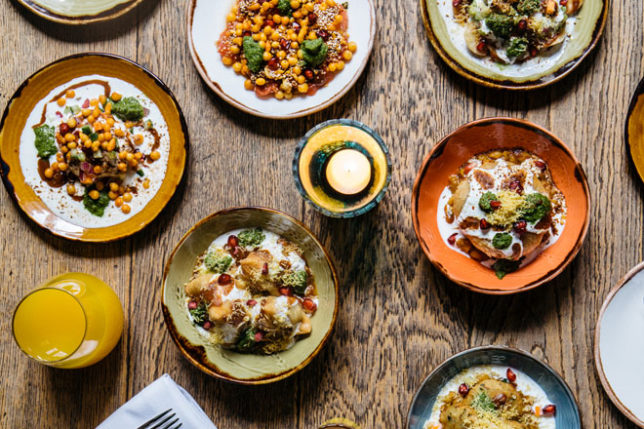 The concept of fusion cooking began at the bazaar, where ingredients, trends and ideas have been exchanged for centuries. The restaurant's fusion menu reflects this, with dishes drawing connections between countries dotted along the ancient trading routes. Bazaars acted as democratic places for people to meet, eat, drink, work and celebrate, which is echoed in the restaurant's laid back feel. It is a place where guests can come and relax whether eating, drinking, or just meeting up with friends for a chat over a chai.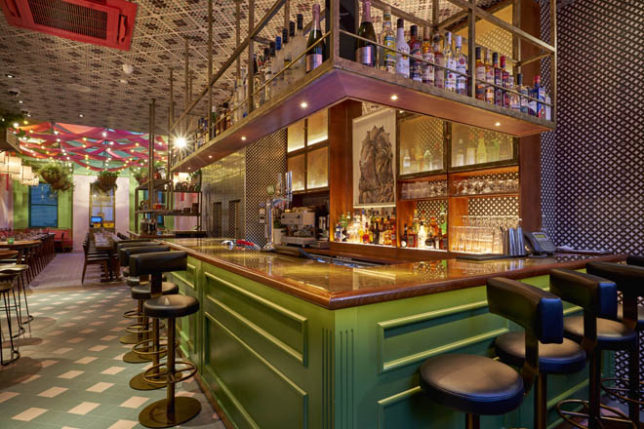 Created by DesignLSM, an eclectic bazaar feel awaits. Spread across two floors, the restaurant is adorned in royal hues of brass, deep blue and fresh greens. Organic, natural materials, reflective of historical India, feature throughout the dining rooms alongside vibrant painted walls, Indian patterned wallpapers and illuminating hanging lanterns. Ceiling drapes and a hanging herb garden will transport you to the heart of the bazaar.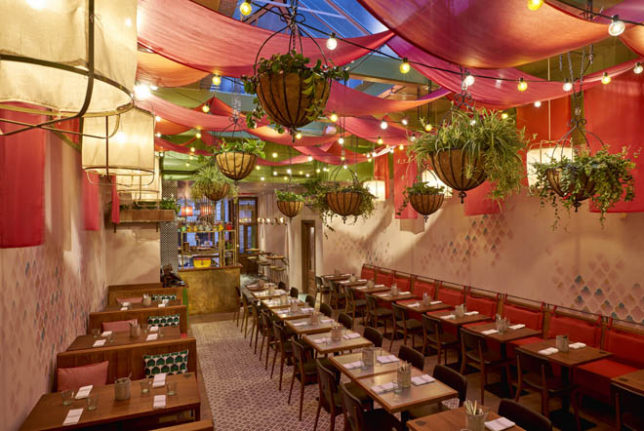 An innovative cocktail list has been developed by award-winning mixologist, Ryan Chetiyawardana, aka Mr Lyan, best known for the famed White Lyan bar and the reputable Dandelyan, where he has created some of the most inventive cocktail menus in the world. The collaborative menu stimulates the senses with unique flavours used in several signature dishes at Cinnamon Bazaar.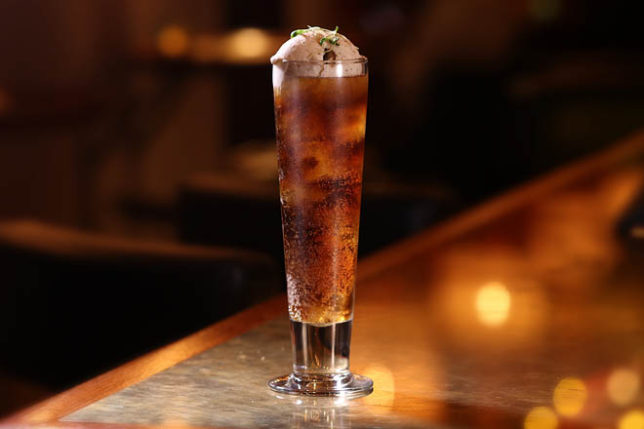 The refreshing Makhani Gin Fizz with Beefeater Gin, cream, saffron tincture, almond, lemon, egg white and soda, is the perfect brunch cocktail, whilst the signature Masala Coke Float with aged rum and masala ice-cream creates a sense of nostalgia. Other classic cocktails given the Mr Lyan touch include the Bazaar Old Fashioned with coconut washed Indian scotch, coconut sugar and burnt cinnamon; and the Gin Julep, mixed with amchoor green mango and black cardamom.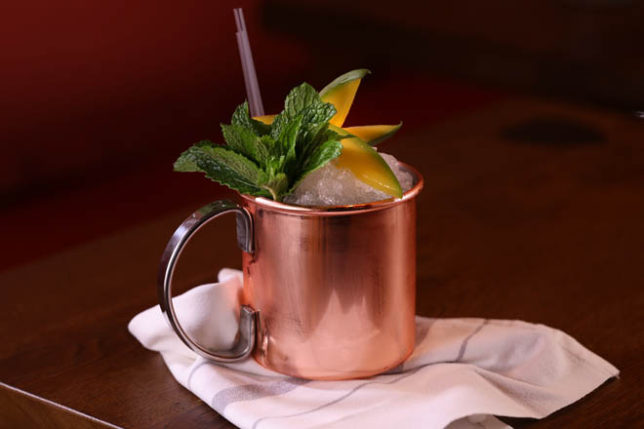 We began our culinary journey with a couple of snack style starters. I went for the Crab Bonda – Calcutta spiced crab and beetroot in chickpea batter. The crab cakes were beautifully spiced and fragrant in flavour with a gorgeous texture. A promising start to our dining experience.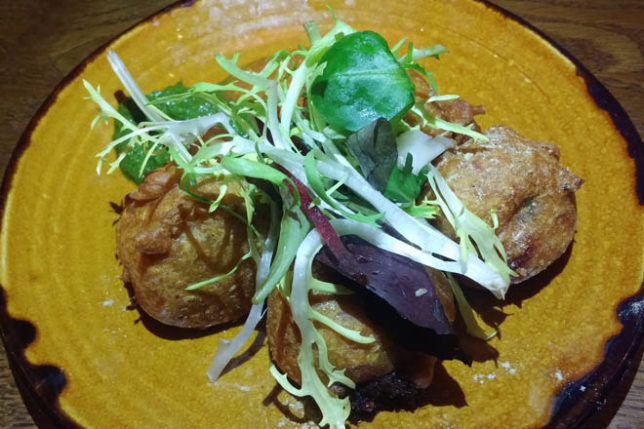 My dining companion chose the Samosa Chaat from Cinnamon Bazaar's  signature Chaat menu.  Chaat is a key feature of traditional Indian bazaars, with vendors often employed by jewellers to offer their customers chaat snacks whilst they wait for their jewellery to be made. The Samosa Chaat consisted of a Punjabi vegetable samosa with curried white peas, tangy tamarind chutney. The samosa was a contemporary twist on the traditional form forgoing the use of deep fried pastry instead using a fluffy crispy coating which lightened the dish making it a joy to eat.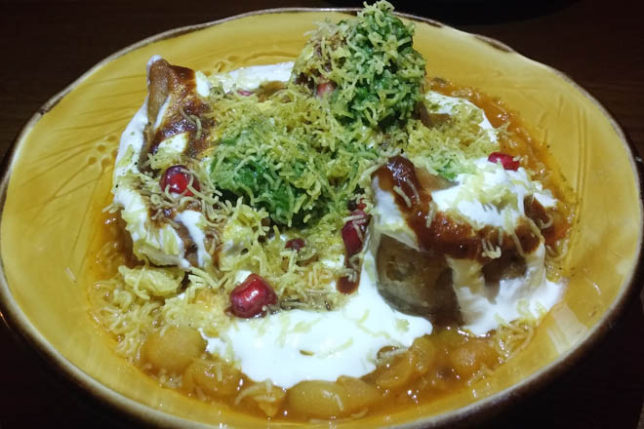 For the main course we chose two dishes from the Bazaar Plates menu – the Malabar Boatman's Haddock Curry and the Lamb Roganjosh shepherd's pie served with some delicious naan bread and fluffy rice.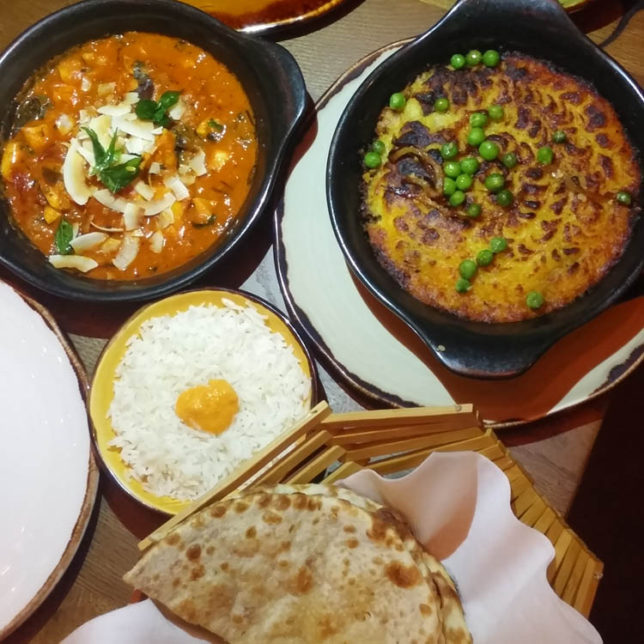 I had the Malabar Boatman's Haddock Curry with kokum and green mango chutney served with rice and my choice of Peshwari naan. The flavours were perfectly balanced and the spices had a refreshingly fresh quality that was miles away from the heavy musty flavours of some lesser Indian restaurants.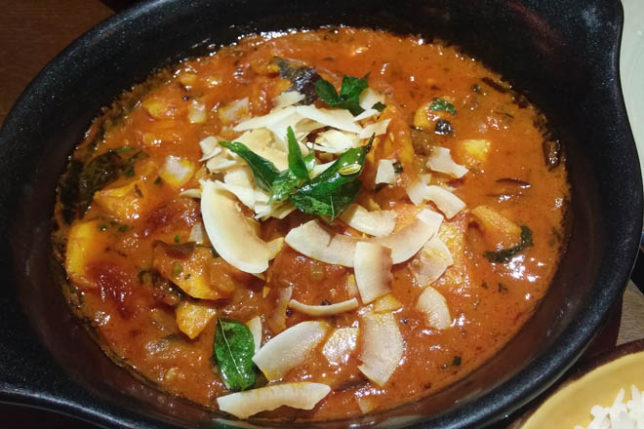 My dining companion chose the Lamb Roganjosh Shepherd's Pie which is a perfect example of Vivek Singh's fusion cuisine at Cinnamon Bazaar. This is a popular dish and we could see why with its tender chunks of lamb in a spiced rogan josh sauce covered by a satisfying layer of mash in perfect proportion to the meat underneath. My companion sang the praises of this dish well after the last forkful had been enjoyed.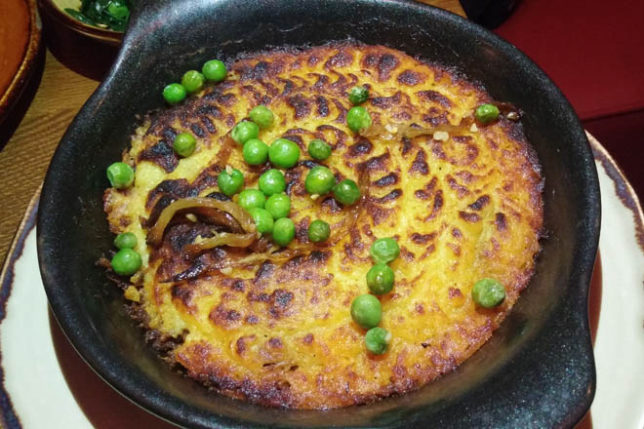 For dessert after such as satisfying main my dining companion chose from the tasty selection of ice creams and sorbets going for a combination of coffee, banana and passion fruit.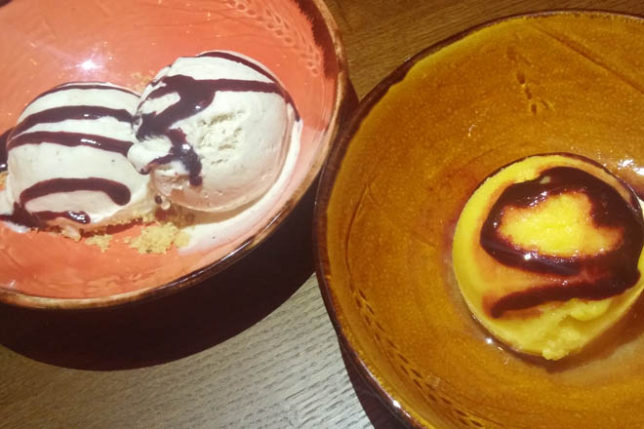 I went for the Carrot Halwa Roll which is an interesting contemporary take on the traditional halwa dessert. The crunchy texture of the pastry shell contrasted nicely with the soft sweet texture of the carrot filling within. This dessert is served with a clove ice cream which I'm sure is delicious but since I'm not a fan of ice cream I swapped this for some green apple sorbet.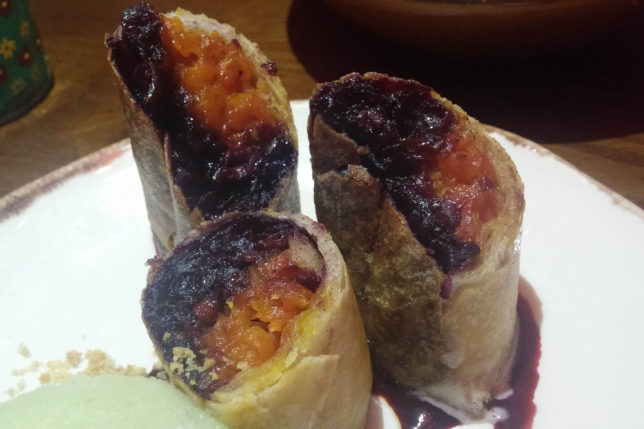 Although popular for dinner, the manager reminded us that Cinnamon Bazaar also offers a contemporary Indian fusion take on breakfast. Choices include traditional kedgeree and spicy masala omelettes to brighten up your morning plus a selection of delicious Indian parathas – a firm favourite in the sub-continent since the 12th century. The delicious, warm, homemade flatbreads are stuffed with fillings including Bollyflower Cheese (cauliflower and Keen's Cheddar) and Meetha (coconut and jaggery brown cane sugar). Breakfast is served from every day of the week from 10am (11am on Sunday).
Cinnamon Bazaar
28 Maiden Lane, Covent Garden, London WC2E 7JS
0207 395 1400
www.cinnamon-bazaar.com
@Cinnamon_Bazaar