Steve Manktelow, cocktail expert and restaurateur of GOAT Chelsea, discusses the cyclical reinvention of classic cocktails from the Daisy to the Bramble. Steve is the inventor of the Watermelon Martini and the Crackbaby – said to be a favourite of Prince William and Prince Harry.
I remember years ago the edge of a 1-pound coin read in Latin 'standing on the shoulders of giants' – something attributed to the great Sir Isaac Newton. I've always been fond of this quote, as in the drinks industry throughout the ages we see example after example of learning from those before us, constantly taking successful recipes, and tweaking them for the current era.
The Daisy is one of the best examples of this, starting out 170 years ago as a gin-based drink. It first crops up in a book called 'Gay Life in New York, or Fast Men and Grass Widows' by Henry Llewellyn Williams, before appearing in Jerry Thomas' 'The Bon Vivants Companion' in 1876.
Whenever you watch a cowboy film/TV series and there's a big moustached, waist coated, diamond encrusted walrus of a man serving drinks from behind a bar, that man is modelled on Jerry Thomas, and right at the back of his ground-breaking recipe book is a whole chapter on Daisies.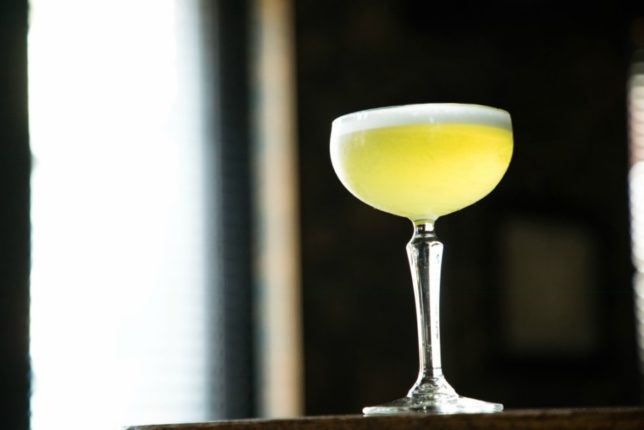 The Daisy was a short refreshing drink with a spirit, lemon juice, liqueur and often some sugary syrup. The below recipe is from Jerry Thomas' book.
Gin Daisy
4 parts (1 large shot glass) Hollands gin
2 parts Lemon Juice
1 teaspoon curacao
1 teaspoon gum syrup
To make, fill glass one-third full of shaved ice. Shake well, strain into a large cocktail glass, and fill up with seltzer water from a siphon.
Hollands gin or Genever is the forerunner of the gin we know today and tastes more like an unaged single malt whisky than a gin. It was by far and away the most popular gin in America with almost 9-10 times as much Hollands as London dry gin being imported before the 1900's; so when all those old cocktail recipes say Gin, they mean Genever.
The Brandy Daisy
Heading towards the end of the 1900's, Brandy was the drink of choice, especially in Europe. It was just after Phylloxera had devasted vineyards across Europe, and we were beginning to see stocks rising again. Brandy had developed a more expensive image by this stage as houses increased prices of their existing stock to slow demand and increase return so they could survive, and it was just beginning to become more mainstream again, only with a luxury image.
The Sidecar: The new Brandy Daisy
A Gentleman called Harry McElhone opened Harry's New York Bar in Paris which became a drinks factory for modern classic's. This is where the Bloody Mary was invented, the French 75, White Lady and the Sidecar.
There are numerous stories regarding the origins of the name of the Sidecar; as you can imagine most come from variations involving a motorcycle sidecar and regular customer. What Harry did to design this drink was take Jerry's version of a Brandy Daisy (almost identical to the gin daisy only with the obvious spirit substitution) and put it in a martini or coupette glass without the ice or soda. The best version of this drink is as follows
Sidecar
3 parts Cognac
1 part lemon juice
1 part triple sec
Shake this over rock ice, strain into a coupette with a sugared rim
From The Daisy To The Margarita
Just after World War I, with everyone desperately trying to return to normality , a simple way of doing this was to get away from the remnants of Europe on a big cruise ship and head off to the Caribbean.
Cruise ships would load up with Gin from Portsmouth and serve Gin Daisies all the way. Gin stock would run low and a re-stock would happen in Bermuda so Gin daisies would make way for Bermudan Rum daisies, then the boats would head south and make another restock in Havana. After that the cruise went down the windward islands, loading up on local Rum on the way, then heading west to stop off at the Dutch Island of Curacao and load up with the local orange liqueur made from its native bitter oranges, finally curling up towards Mexico where the Rum would make way for Tequila, and lemons would be substituted for limes. The locals wanted to make the drink sound more Mexican so they merely translated the word Daisy into Spanish, and the Margarita was born. This recipe was smuggled over the border by returning booze seekers during prohibition and as soon as repeal happened it seemed to take over the world.
Margarita
3 parts Tequila
1 Part Lime juice
1 part Orange Curacao
To make, shake all ingredients together and strain into a coupette glass with a salted rim
This drink ruled the roost for a while and then on the back of a campaign to get America drinking Moscow Mules, a love for Vodka developed. At first this was all down to it leaving you 'breathless' – the kind of thing you could breakfast on with cornflakes and cigarettes and no-one would be able to detect it on your breath, in the 1950's, Vodka's sales pitch was that you could drink it and your boss wouldn't notice! You can just imagine Don Draper coming up with that one.
The Cosmopolitan
Our love for vodka continued unabated and started to peak towards the end of the 1980's, early 90's when a bartender in New York stumbled across a drink while on holiday in Miami. The Chinese whispers of a vodka impaired memory brought the drink to New York as something quite different – a drink called the Cosmopolitan.
This drink sped around the world in no time; I remember making them round after round in a small cocktail bar in Auckland, New Zealand in 1995 and on arrival in London a couple of years later it was 'the' drink, appearing all over popular culture and defining that era as one of expensive vodka and colourful drinks in martini glasses. So what was this drink? It's still a gin daisy, without ice, swapping the Gin for Vodka and add a splash of cranberry juice and your new modern classic was invented.
Cosmopolitan
4 parts Vodka
2 parts lime juice
2 parts orange curacao
1 part cranberry juice
Shake and strain into a martini glass, garnish with a wedge of lime, or a flamed twist of orange.
Trendy Cocktails
On leaving the 90's the world developed a taste for flavoured vodka, and as our flavoured Vodka of choice once again became a juniper and citrus combo, we'd re-entered the gin craze.
It was also a time when Dick Bradsell had seemed to single handedly reinvent cocktails in London with the Espresso Martini, Russian Spring Punch, Treacle, Wibble and the Bramble appearing on drinks lists UK wide within a few years. The drinks were big, bright, creative and fairly easy to replicate which considering the expansion the bar industry was going through, was genius.
The Bramble seems to be one of the more enduring, as it is the perfect vehicle for any new self-respecting gin, and how did Bradsell come up with this wonderful new drink? He took a Gin daisy, removed the orange curacao and replaced it with blackberry liqueur and voila, we have a thoroughly modern interpretation of a 19th century classic.
Bramble
4 parts London Dry Gin
2 parts Lemon juice
1 part sugar syrup
Add the above ingredients in this order in a glass over crushed ice, stir together, pile more crushed ice on top to form a peak, place a wedge of lemon into this pile then drizzle 1-2 parts of Crème de Mure over the top
These cyclical reinventions of classics are not the sole domain of the Daisy, with most bars looking at old drinks and working out a way to modernise them, learning and improving from the best and brightest before us – almost every self-respecting cocktail bar will have a version, so get out there and try them out!
About the expert
Steve Manktelow – who created the famous watermelon martini and crackbaby cocktail (a favourite of Prince Wills and Harry) – has a mind-blowing knowledge of cocktails and the history behind our favourite drinks, and is continuously creating new, unique cocktails for his chic bars.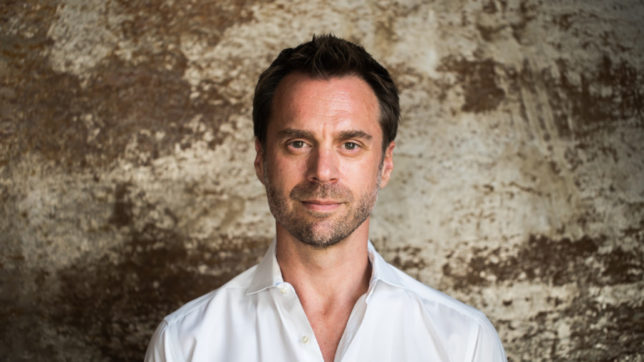 Steve's knowledge and skills are so sought after that he runs a packed out cocktail masterclass every Wednesday and Thursday evening – 'The Old Fashioned Cocktail Club'. Each club gives guests the opportunity to learn how to mix, muddle and master a whole host of different cocktails from different eras. As well as the methods behind the magic, Steve and his fellow bartenders delve deep into the history of the cocktails and the spirits with many entertaining anecdotes.