Tucked away in the backstreets of east London, Clutch Chicken is one of London's most vibrant poultry dining destinations, and one that truly offers dining with a difference. It's a place for people to eat, drink, relax and let loose in a relaxed atmosphere ideal for meeting up with friends or a fun date night with your other half.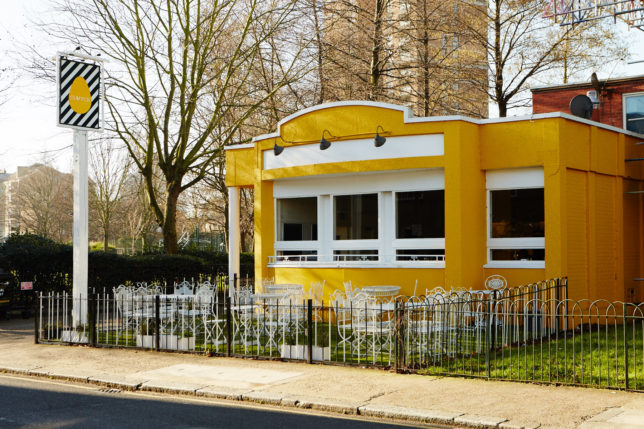 We enjoyed an al fresco dinner at the back of the restaurant with its wrought iron furniture. The interior of this converted Haggerston pub has monochrome striped floors and warm tones offers an intimate rustic chic look that welcomes its guests to settle in for the evening to enjoy the city's popular fried chicken trend – here the chicken is guilt free thanks to the use of healthy cooking oils like a special steamed coconut oil that doesn't have a tropical taste but does benefit from a high smoking point with great health benefits.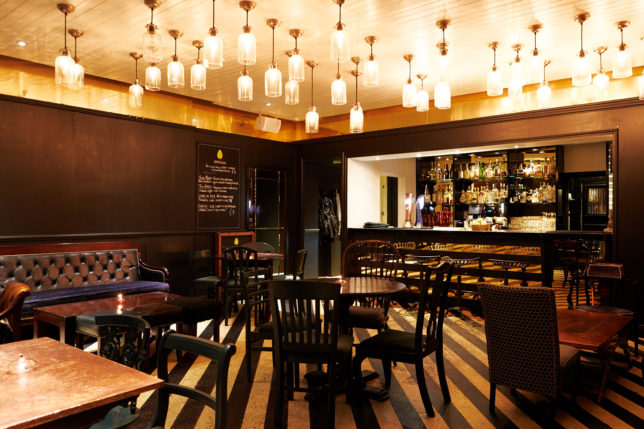 Anthony, the Irish co-owner of the restaurant, was working as a Casting Director before quitting his job to follow his passion for food and cooking which runs in the family – his mother is a great cook and his brother is a talented Michelin starred chef in Dublin. The idea for the restaurant came after one Christmas where Anthony deep fried the festive turkey which was so good that every morsel had disappeared by the end of the meal – no turkey sandwiches that Boxing Day!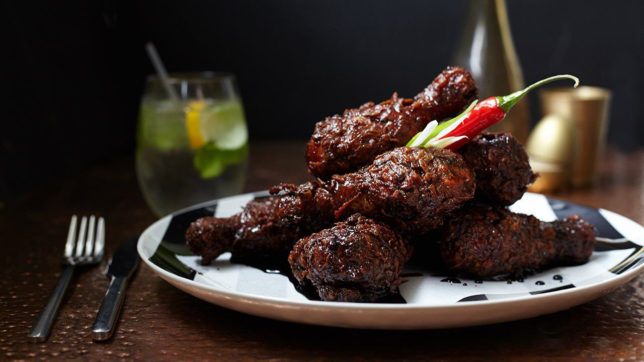 The rare breed chicken used at Clutch is sourced from a free range farm in Colchester and deep-fried in a crispy peppery buttermilk  batter or fried and doused in an umami-rich sweet soy & garlic glaze.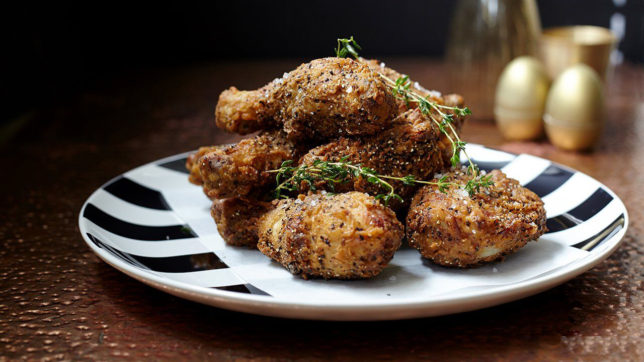 Also on the menu is Anthony's version of KFC… not from the Colonel but inspired by the popular Korean Fried Chicken… however here the chef uses cauliflower rather than the traditional poultry to produce a tasty guilt-free version of the trendy dish.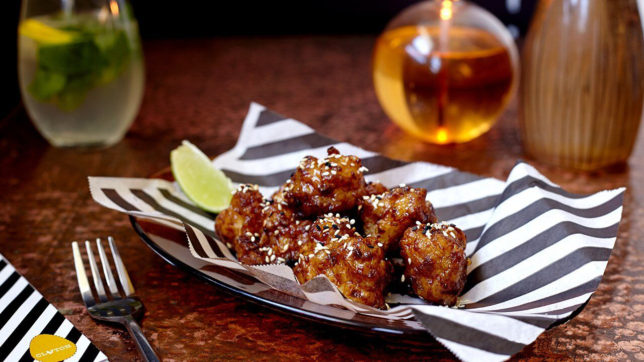 As far as drinks are concerned, the cocktail list is a unique innovative selection of serves including the highly recommended Chilli Chicklet made with chilli infused tequila, lemon juice and honey water for a short and spicy kick start to the evening.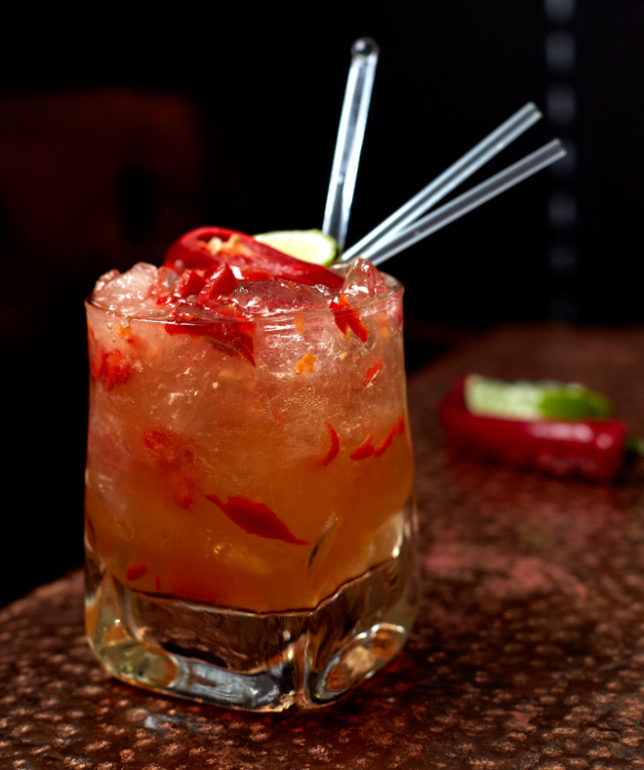 On the evening we visited Clutch, the new rotisserie chicken menu was unavailable so we indulged in the standard menu. To start, we enjoyed the creamy coleslaw, zesty lime leaf salad, moreish sweet potato cubes and the KFC cauliflower garnished with white and black sesame seeds.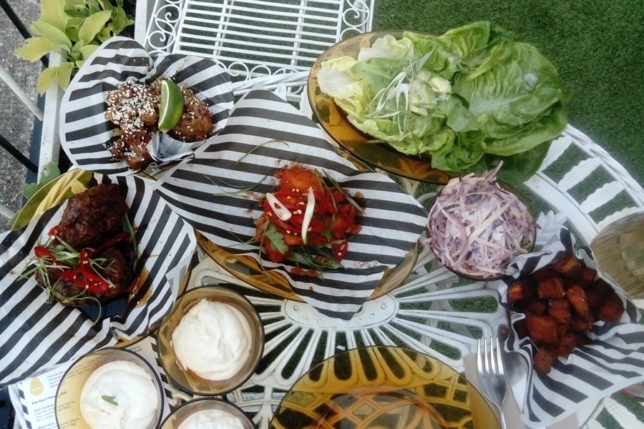 The lime leaf salad (not made with kaffir lime leaves but gem lettuce dressed with a zesty lime juice dressing) is the ideal foil to the richness of the fried chicken as its citrus zing cuts through the unctuous flavours with added creaminess from ripe avocado.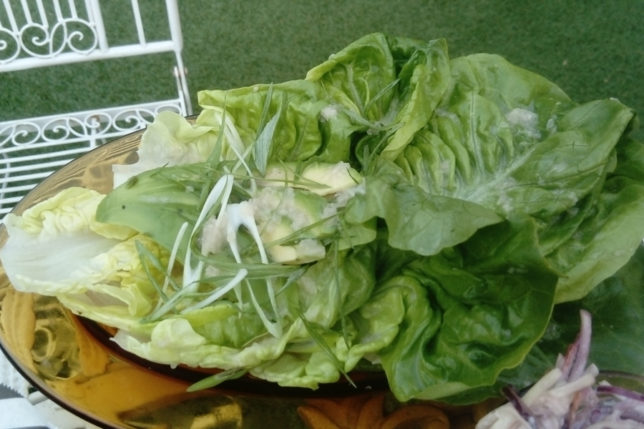 Sauces also provide a nice compliment to the chicken dishes. We were offered a tasty selection of Truffle Aioli, Roasted Garlic Crème Fraiche and a delicious Whipped Feta Cheese which was a much more interesting sauce to enjoy chicken wings or soy glazed thighs than the  more traditional sour cream .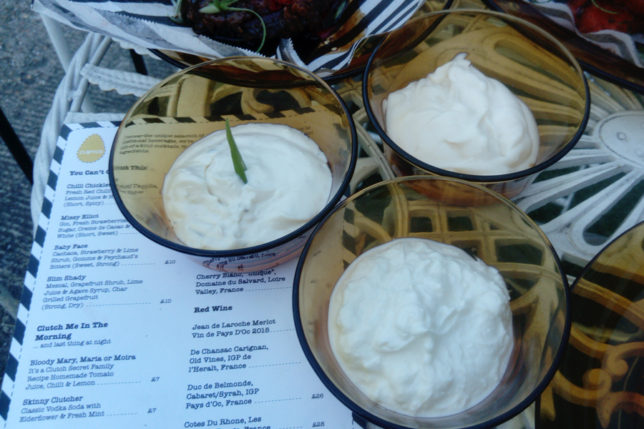 We loved the soy glazed chicken with its moreish umami flavour but another highlight was the succulent Chicken Tenders which come in a choice of three flavours: Curry Leaf Sesame, Lemon & Parmesan or Sweet Soy Garlic.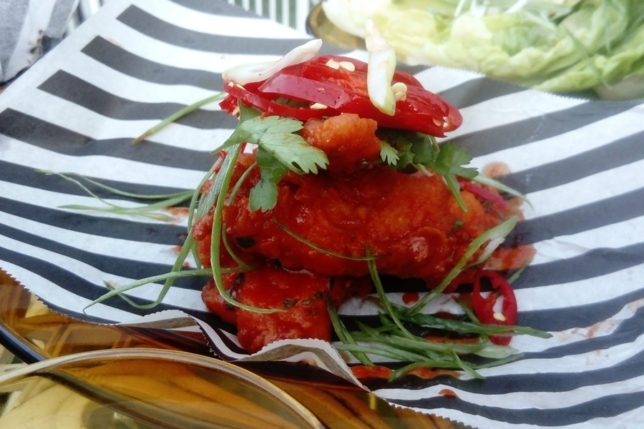 To finish the dessert menu offers just a Chocolate Brownie. Although the dessert options are extremely limited, the brownie is extremely fudgey and a chocolate lover's dream which makes up for the limited dessert choice. The melting chocolate fondant interior is described as exactly what brownie aficionados search for in the perfect chocolate brownie.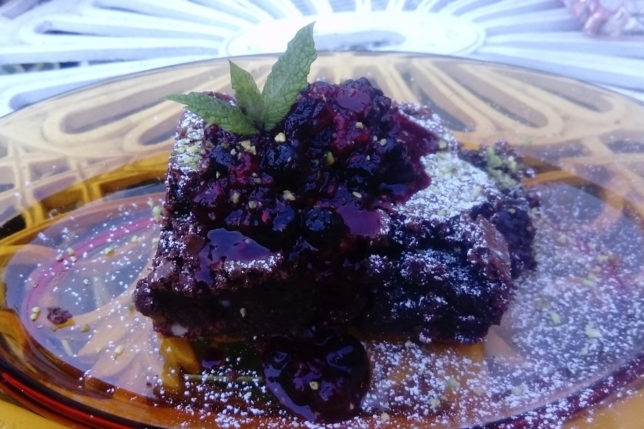 Glasses and plates have a Seventies retro feel made of coloured glass sourced from iconic French brand, Durable. With it's homely fried chicken dishes and great cocktails plus relaxed casual ambience, Clutch is attracting a lot of attention from the hip Shoreditch crowd  and this is definitely a dining destination worth the journey to East London.
Clutch Chicken
4 Ravenscroft Street, London E2 7QG
020 729 4402
www.clutchchicken.com
@ClutchChicken