Arriving on British shores from the land of effortless style and beauty, Danish chocolate milk drink Cocio is set to make a big impact with its unique recipe and great taste. With just three quality ingredients; fresh milk, luxury cocoa and natural sugar, it's a testament to the 'less is more' mantra that Scandinavia is known for.
Hugely popular amongst trendsetters and those with their finger on the pulse of modern culture in its homeland, Cocio has enjoyed a rich heritage in Denmark. Established in Esbjerg in 1951, it's become a much-loved icon of the nation thanks to its inimitable flavour.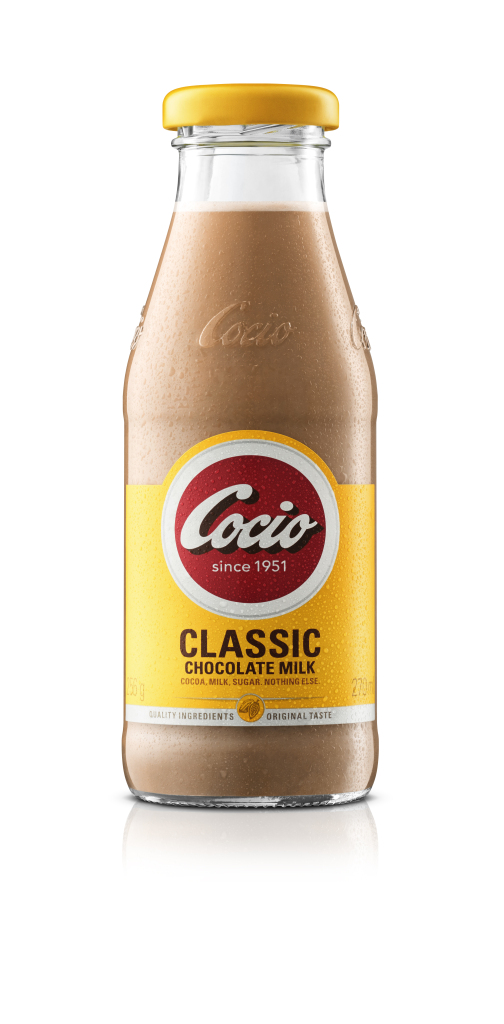 Cocio Classic is best-enjoyed ice cold and drunk straight from the premium glass bottle. As it's made from a simple blend of just milk, cocoa and sugar, a gentle shake is all that's needed to mix the three natural ingredients and enjoy the sumptuous yet light drinking experience like no other. It's perfect for any situation, whether you're out and about shopping with friends, chilling at home or in-between work meetings. Simplicity is the key, with quality ingredients offering an unparalleled drinking experience.
For those watching their waistline, there's no need to miss out on the unique, refreshing taste of Cocio thanks to Cocio One. With only 1% fat and 1% added sugar, you can still get your fix of chocolatey goodness, but with only 130kcal per bottle.
So whether you opt for Cocio Classic or Cocio One, grab an ice-cold bottle, give it a shake and enjoy the satisfying click as you open the lid to enjoy the latest taste sensation. The Cocio range is now is now available in Tesco, Asda, Morrisons, Sainsbury Local and Waitrose, priced at £1.39 for 270ml. Visit the Cocio website at www.cocio.co.uk.