Opened in February 2016, Cocotte is a French farm-to-table chicken rotisserie based in Notting Hill which offers healthy, delicious chicken dishes with homemade sauces and salads, available both to eat in, takeaway or delivery, perfect for a quick and easy lunch at the office or a wholesome family dinner to share at home.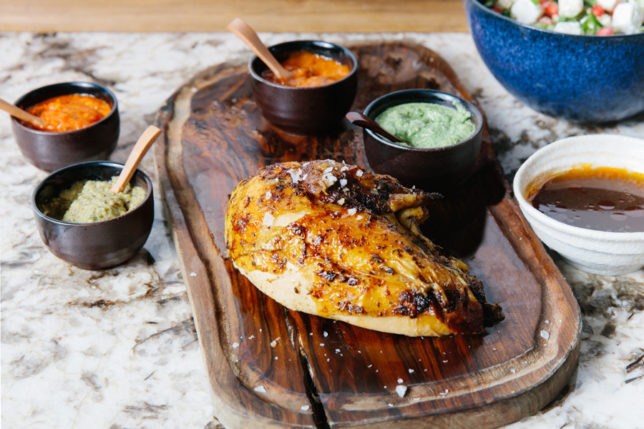 Cocktails and unique desserts are also on offer, as well as a whole Spritz menu, perfect as an aperitivo. The restaurant has a very modern design with industrial features such as exposed brickwork and filament lightbulbs mixed with natural elements such as wood tables and plants giving it an urban-jungle feel.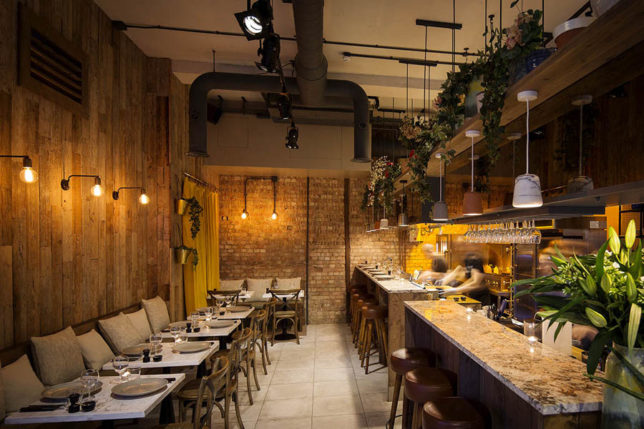 The Parisian founders Ziad, Capucine, Romain and Eglantine opened Cocotte Rotisserie is inspired by the popular establishments in the French capital that offer healthy, delicious chicken dishes available for delivery or takeaway. With the dream of bringing this wholesome institution to fill the gap in London, the group of friends set out to serve an healthy alternative that is perfect for working lunches, delicious dinners or easy takeaway options for family sharing suppers at home.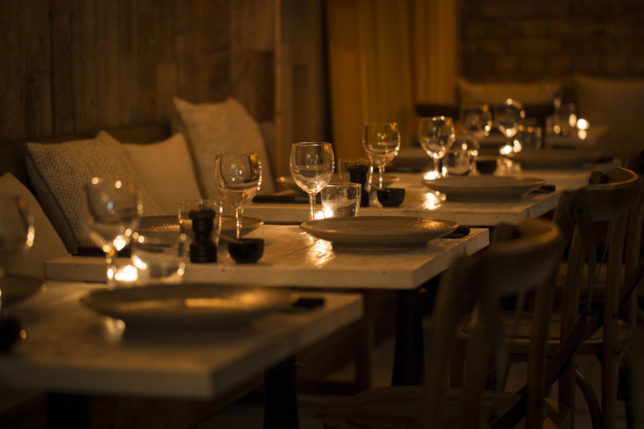 The menu, created by Executive Chef Romain Bourrillon, includes light options like the kale salad with roasted yellow pepper, seeds, sesame, lime juice and tahini or more decadent ones like the Truffle Mac & Cheese. Romain is an experienced chef having worked in a number of Michelin-starred restaurants including Villa Lauraine (1*) and Le Chalet de la Foret (2*).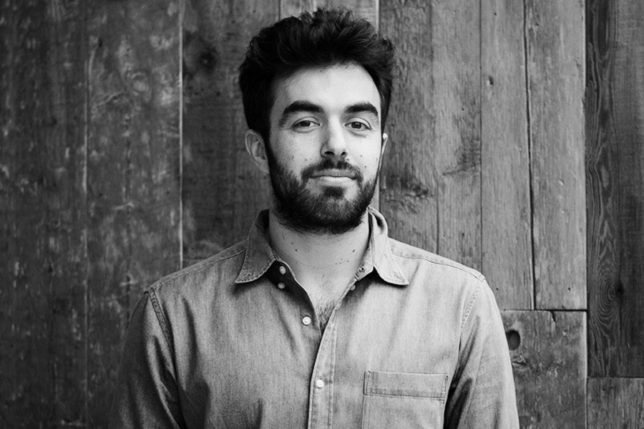 Their free-range chickens all come from a farm in La Chapelle d'Andaine in France and are fed with a natural diet combination of vegetables and corn. The chicken is succulent and full of flavour thanks to being slow cooked after 24 hours marinating in a secret recipe of herbs and spices then finished off on the spit of the rotisserie.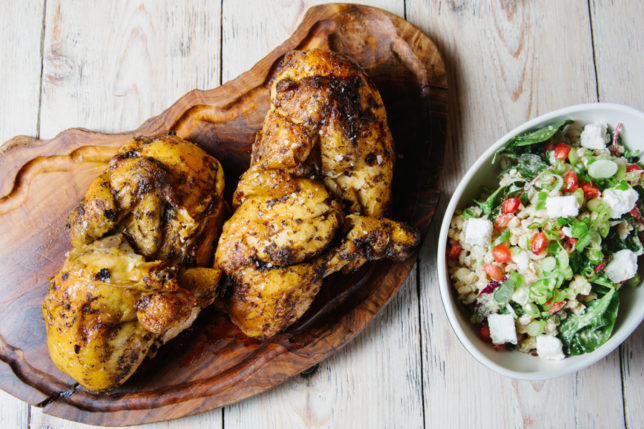 Here's a selection of some of the delightful salads on the menu that accompany the succulent rotisserie chicken…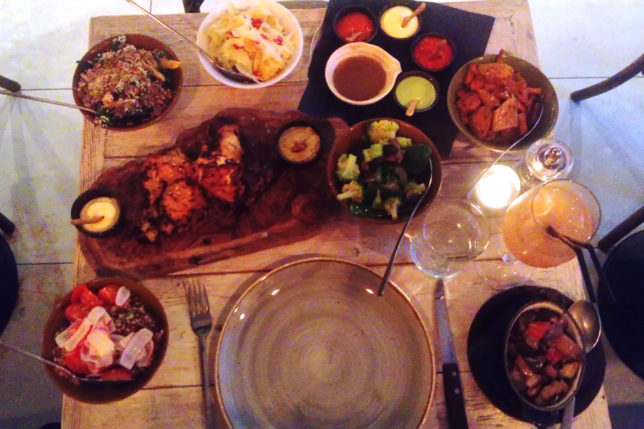 We highly recommend the Raymonde – Quinoa, bulgur, yellow pepper, cherry tomatoes, peas and dried grapes garnished with shaved radish.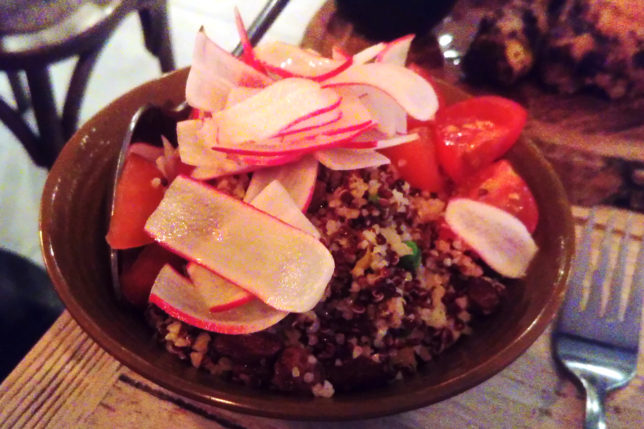 Another super salad is the Nathalie – Kale, roasted yellow pepper dressed with lime juice, walnut oil and tahini with a generous scattering of sesame, pumpkin and sunflower seeds.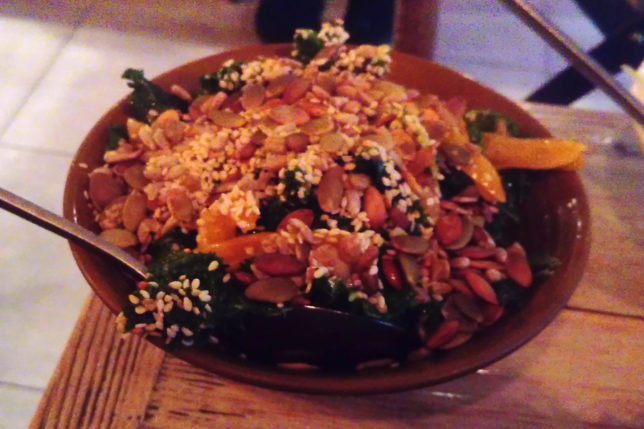 We also loved the crisp crunch of the salad of the day – fennel with pomegranate seeds tossed in a zesty orange juice and olive oil dressing and dotted with juicy orange segments.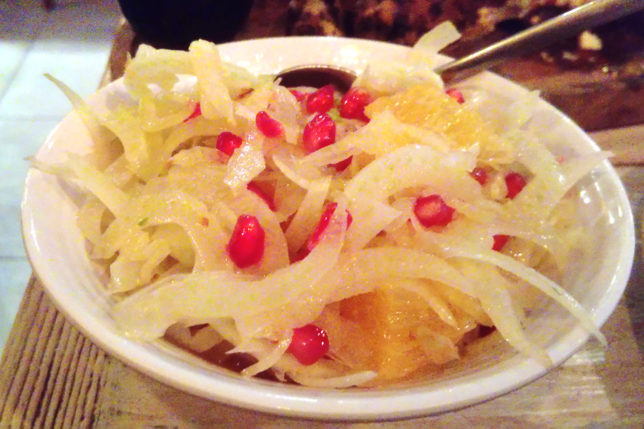 For something more indulgent, try the warm classic sides such as mashed potato; roasted baby potatoes; slow cooked ratatouille; roasted sweet potato, butternut squash and carrots; or our favourite – the decadent truffle mac & cheese.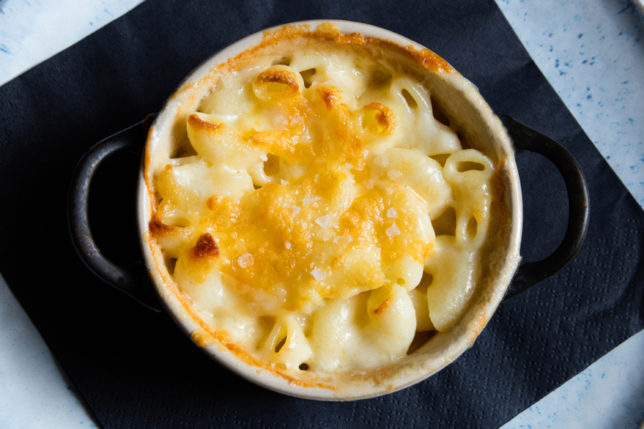 The indulgent dessert menu is short but satisfyingly sweet from the exotic flavours of the Date & Coconut Cake coated in toasted coconut and bursting with fruity flavours and burnt caramel aromas to the rich Chocolate Cake with its sweet biscuit base and thick filling of decadent chocolate with a hint of dulce de leche.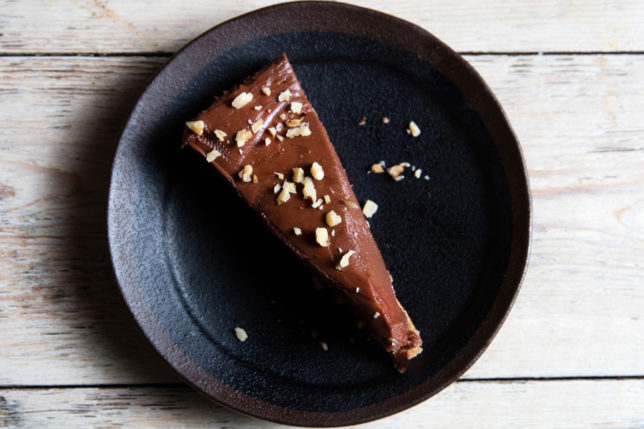 To celebrate the London Fashion Week (or should we say month), Notting Hill based healthy chicken rotisserie Cocotte has concocted its very own CFW 2017 menu, which will be available during the whole month of September. Diners will be able to indulge in a Quarter Chic Bird (roasted chicken with one homemade sauce), a Daily Salad (which are all named after the world's leading supermodels: Gisele, Kendall, Cara, Naomi and Cindy) and a Mochi-no dessert to ensure a sweet end to the meal (flavours include coconut, green tea, vanilla, mango, chocolate or strawberry cheesecake). As for the elixir, fashionistas can choose between the alcoholic Gigi & Tonic (with fresh mint and a dash of grapefruit juice) for £25 or the Virgin Gigi for £20.
Cocotte
95 Westbourne Grove, London W2 4UW
020 3220 0076
www.mycocotte.uk
@cocotte_rotisserie