The thrill of discovering new artists and works is one of the most exhilarating things about building a contemporary art collection. But starting a contemporary art collection can be daunting.  How do you select the right pieces that both give you pleasure and increase in value? Here are a few tips from Katrine Levin, an art expert with a gallery in London showcasing exceptional emerging artists, currently focusing on Southern China.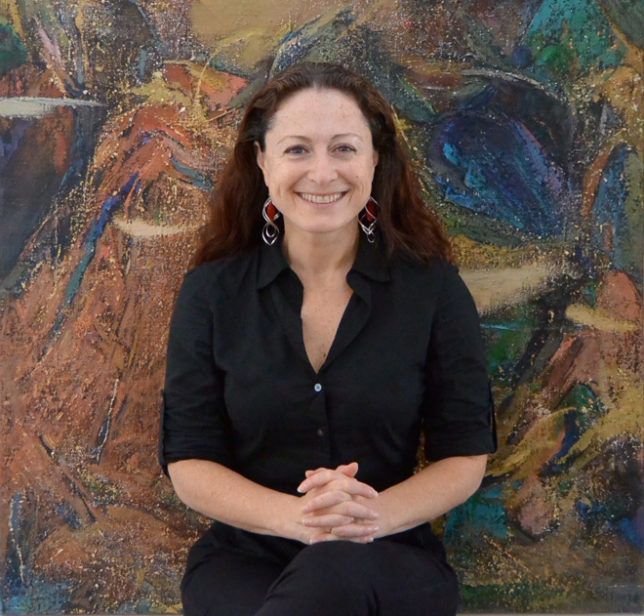 Only Buy Works You Love
Trust your instincts and buy what you actually love, not what is trending or what you think a serious collector should like. Don't be intimidated about not being an expert – the beauty of art is that it appeals straight to the soul, trust yours.
Despite the current buzz about art as an alternative form of investment, investing in contemporary art is still a risky proposition. An original artwork can provide a stable investment over time, if chosen wisely, but an artwork you genuinely love will give you pleasure even if it never increases in value. I don't recommend starting a collection solely as an investment, but if you do – follow the market closely and consult with a knowledgeable expert you trust.
Have a Cohesive Theme
In a collection every work has its place and all works speak to each other.  When starting your collection, choose a cohesive theme that resonates with you – it can be any factor or mix of factors, such as style, subject matter, region, medium, or anything else that logically or visually ties the artworks together.
The initial theme often suggests itself – just look at the kind of art you are usually attracted to and notice the similarities.
The theme is not set in stone, so don't be afraid to experiment as you're starting out. If you absolutely love a work and can afford it – get it. Your tastes may change and your collection will evolve as it takes shape over time. Later, you can adjust your theme and sell older works that no longer fit.
Know Your Market and Do Your Research
Look, look, look. Go to galleries, exhibitions, art fairs, and auctions. London is made for this! There is no substitute for looking in clarifying your tastes, learning to differentiate quality, and getting a handle on the pricing.
Take your time to look at the art. With conceptual or abstract pieces, get the story behind them. The story may make an otherwise inaccessible piece very poignant.  Don't be afraid to ask gallerists and auction houses lots of questions. They'd love to talk to you.
When considering an established artist, do your research by checking his or her auction history. This will show the artist's trajectory over the years and allow you to gauge the current value of the works. This information is available at art market websites such as www.artprice.com.
Take a Chance on Emerging Artists
Discovering the works of emerging artists is one of the highlights of collecting contemporary art and is a great way to both start and diversify your collection. The upside of investing in an emerging artist is the thrill of discovery coupled with the opportunity to acquire a work at its entry point price and the satisfaction of being proven right if the artist's star ascends. The risky bit is that the latter might not happen.
On the bright side, you don't need to discover the new Damien Hirst to get it right. There are many established artists who are not household names (Luc Tyumans comes to mind) but whose works nonetheless sell for hundreds of thousands, so betting on an emerging artist is not a million to one punt.
Years ago I bought my first painting by an emerging artist, and was hooked on the journey of discovery.  I am still good friends with the artist – another pleasure of collecting contemporary! – and although his works have now greatly increased in value I would never think of selling.
If works by an emerging artist resonate with you, then take a chance.  You can maximize your investment by working with a gallerist you trust, who is dedicated to the artist long-term rather than a one-of exhibition; and by choosing an artist with a distinct voice that can sustain him or her through a long career.
Try Auctions
Do not be intimidated by auctions. Auctions are a great way to learn about and find works by established artists and – depending on who is bidding against you at the time – you may get a (comparative) bargain to boot.  London is the perfect place for this, with giants like Christie's, Sotheby's, and Bonhams, as well as many smaller houses, holding regular contemporary art sales.
Auctions are exciting but be careful – know your top bid, allow yourself to go one over if you must, and STOP. Before choosing your maximum bid, ask the auction house about the buyer's premium and if there are applicable Artist's Resale Rights royalties, all of which will be added on top of the hammer price.
Choose Quality Over Quantity
Whether considering emerging or established artists, buy one more expensive work of higher quality rather than several less expensive works of lesser quality.  Quality will always appreciate more and raise the standard of your collection.
Be Prepared to Live with the Works
Expect to hold on to each work for 5-10 years, either while the emerging artist's star ascends or while your purchase of an established artist's work is considered to be once again "fresh to market" should you choose to sell it. So, if the collection is for your house, consider how and where you are going to display the artwork, and if you have sufficient space for a given piece.
Building a contemporary art collection is a wonderful and deeply satisfying process but it doesn't happen overnight. Don't be afraid to experiment and enjoy the discovery!
About Katrine Levin Galleries
Katrine Levin Galleries showcases and represents exceptional emerging artists, currently focusing on Southern China.  Katrine, an ex-lawyer, discovered Southern China's Yunnan Province through her step-father, who gave her access to the otherwise rarely accessible (to a Westerner) world of Kunming's true artistic community. Katrine also is working on a documentary about the artists, each of whom has a compelling story and a distinct voice.  Katrine's background is in art history and law.
This summer will see Katrine Levin Galleries present Chen Li: Emotions, the first London solo show of the works of Chen Li, an artist whose works are already being placed in important international collections, including London and New York. The show will run from 18 June to 1 July. Follow Katrine on @KatrineArtSpeak