We are delighted to announce that Sloan Sheridan-Williams, celebrity life coach and founder of SLOAN! Magazine, will be joining COLOURFUL Radio to present her new weekly show on the award-winning radio station every Thursday from 10am starting 21 July 2016. Sloan's new radio show for the colourful community of 21st Century London will entertain, inspire and engage her diverse audience of listeners with great conversation, fabulous interviews, and of course great music.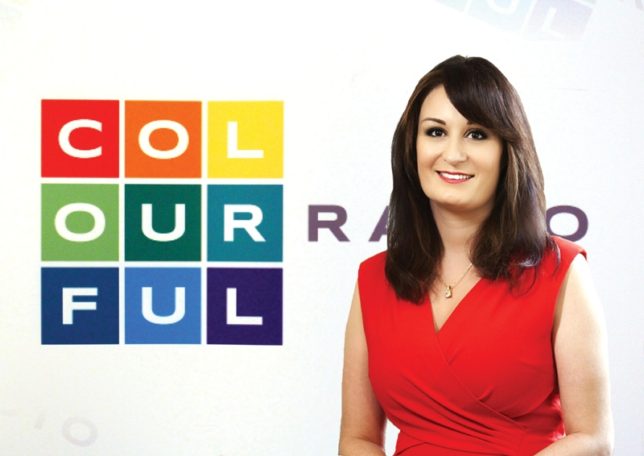 Sloan has over 15 years experience helping people achieve their dreams and as a media-friendly expert she has appeared over 100 times in print, online and on air including national newspapers, top glossies and high profile websites. Most famously, her relationship article on puppy psychology – Treat Your Partner Like A Puppy – was an international sensation being translated into over 15 languages and appeared on television and radio from Fox News in the USA to , Channel 5 in the UK and even French radio!
COLOURFUL Radio was voted "Best Radio Station" at the 2015 Urban Music Awards and is a unique family-friendly radio station for lovers of music and conversation. The conversation strand provides a platform for news and information, views and stories reflecting an increasingly diverse demographic, while the comprehensive music mix stretches numerous genres.
Founder of Colourful Radio, Kofi Kusitor MBE, said, "This is a great pairing. Welcome aboard Sloan."
Sloan says "I am delighted to be part of the COLOURFUL family bringing my experience across academia and medical to legal and political, to corporate and media to the airwaves. Although born and bred in London, my diversity stretches from the exotic Middle East to the Welsh valleys via sunny Spain and that makes for a great fit with the diverse and award-winning COLOURFUL Radio.
Some of the station's unique innovations include its own automatic listener catch-up service delivered within 15 minutes of the end of each show and accessible in just two clicks; a customised and unique mobile App allowing access to live stream, catch-up, podcasts, plus 24/7 social media engagement.
As the number 1 radio station (by votes) for a colourful 21st Century London, COLOURFUL Radio represents and reflects the diversity, varied shades and voices that make London colourful.
To find out more about the station and catch up with Sloan's latest shows, simply go to www.colourfulradio.com