Comptoir Libanais has 21 restaurants around the country and one in the Netherlands, including nine in central London. Founded in 2008 by Tony Kitous, the name means Lebanese Counter and the aim is to give guests a 'souk style' Middle Eastern experience, from the decoration, food and generous hospitality. Dishes are prepared using authentic, home-style Middle Eastern recipes, and the food is also available to takeaway.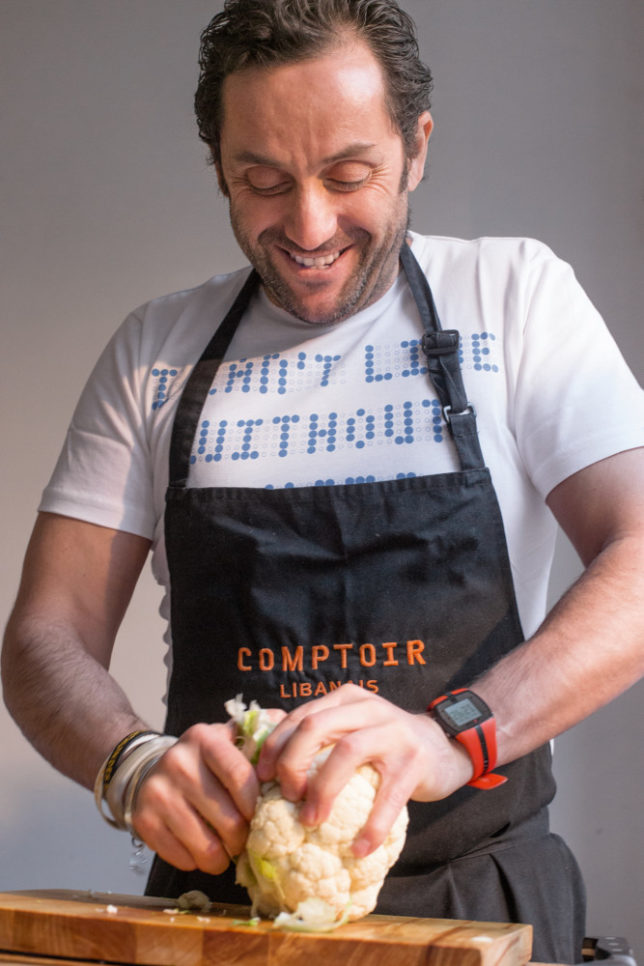 Tony Kitous is passionate about every small detail when it comes to the Comptoir Libanais experience. The design of the space and the menu is based on his childhood memories, but he spends a lot of time travelling around Middle Eastern countries such as Lebanon, Morocco, Algeria and Egypt to source ingredients and decoration.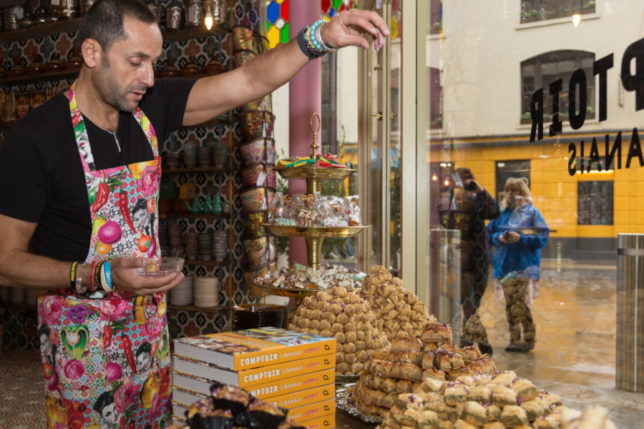 This January Comptoir Libanais are launching a special sharing menu to celebrate Veganuary which contains a variety of vegan dishes. They are also launching a 'Dine in for £10' offer where guests will be able to enjoy a starter, main course and dessert for the wallet friendly price of £10.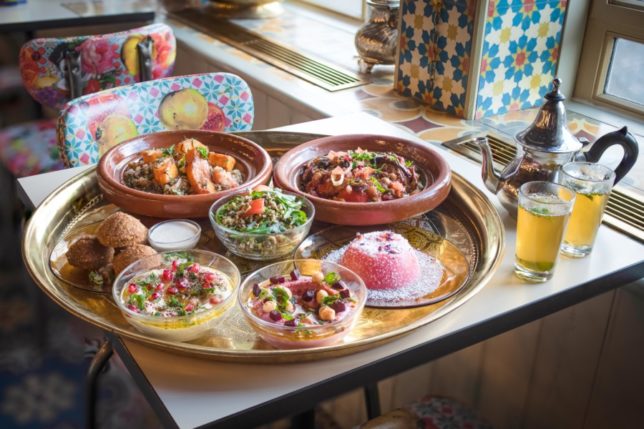 Perfect for those starting 2018 off to healthy start, the vegan feasting menu is feel good and healthy as well as also being great value – £19.95 for two to share. Guests will be able to share four starters, two mains and a dessert for less than £10 each.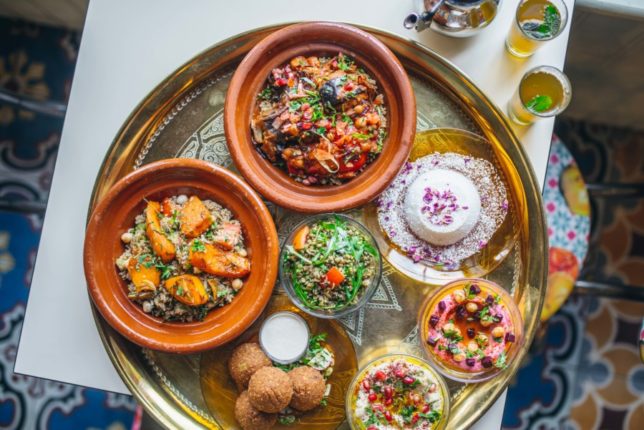 Dishes will include Beetroot Hommos – Smooth chickpea puree with tahina and beetroot, virgin olive oil, served with pita bread, Falafel – Chickpea & broad bean pate, coriander, parsley, garlic & peppers, served with tahina sauce, Freekeh – Smoked green wheat, wild rocket, vine tomato, spring onion, apple vinegar & mint dressing and Baba Ghanuj – Smoked aubergine, tahina & lemon juice with pomegranate seeds, served with pita bread for starters.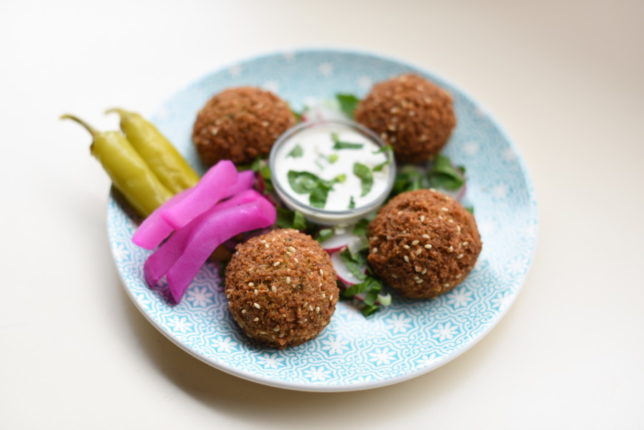 The sharing continues with the main courses with guests being able to enjoy the delicious Quinoa and Pumpkin Salad – Quinoa, chickpeas, vine tomato, fresh mint, topped roasted pumpkin, apple vinaigrette & pomegranate dressing and Aubergine Tagine – Baked baby aubergine in a rich tomato & chickpea sauce.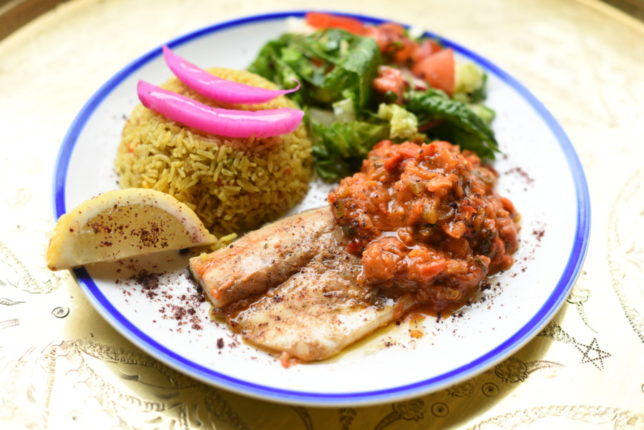 For dessert guests will share Rose Mouhalabia Coconut Milk Pudding – A traditional Lebanese milk pudding flavoured with rose syrup and made using coconut milk and topped with toasted pistachios. It's so rich and creamy that you'll be surprised it is dairy free!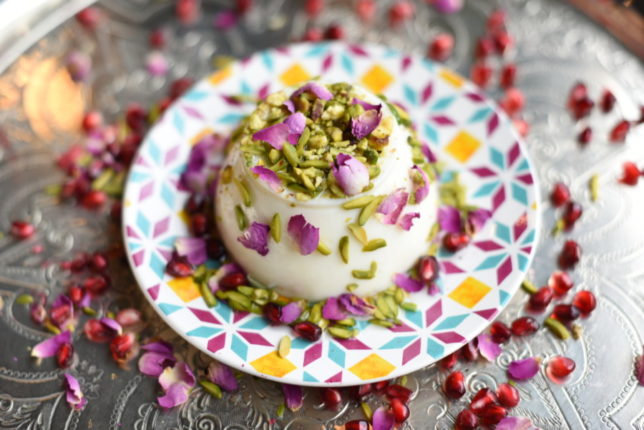 The wonderful thing about Lebanese food is that it lends itself so well to veganism with a lot of the dishes based around fresh vegetables, herbs and chickpeas with an emphasis on being healthy.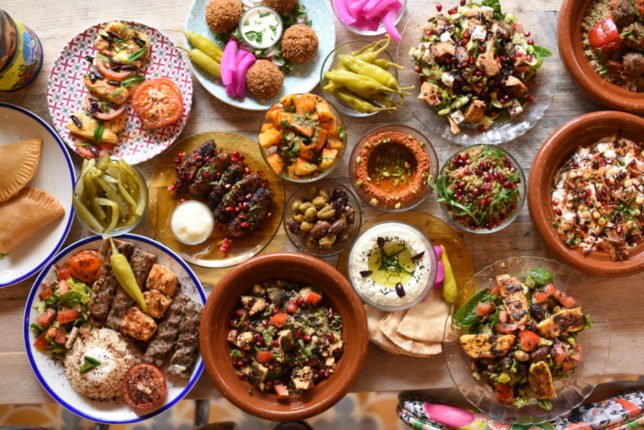 Also this month, Comptoir Libanais has a special 'Dine in for £10' offer where guests are offered a set menu of Soup of the day served with Lebanese pita croutons and either Chicken Shish Taouk – Grilled marinated chicken breast served with vermicelli rice (or choose couscous or quinoa) or the vegetarian option, Fattet Moussaka – Baked aubergines moussakka, warm tahina, chickpeas & yoghurt sauce topped with crispy pita & crispy onions. The meal is deliciously rounded off with Rose Mouhalabia Milk Pudding – a traditional Lebanese milk pudding flavoured with rose syrup and topped with toasted pistachios.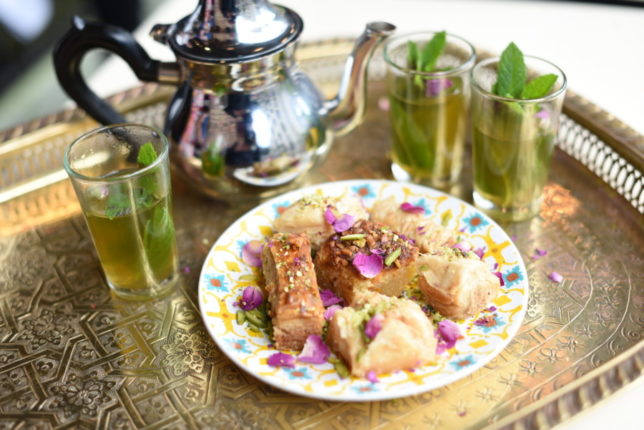 The vibrant colours and flavours of the Middle East at Comptoir Libanais will definitely make January dining an occasion to excite and indulge one's palate.
Comptoir Libanais
65 Wigmore St, Marylebone, London W1U 1JT
info@comptoirlibanais.com
www.comptoirlibanais.com
@comptoirlibanais