Nestled in the sandy backstreets of Bournemouth, Conker Spirit – Dorset's first gin distillery – quietly distils its award-winning Dorset Dry gin in tiny batches of just 60 bottles. This small batch gin distillery is a hidden gem and deserves to be more widely recognised outside of its home county.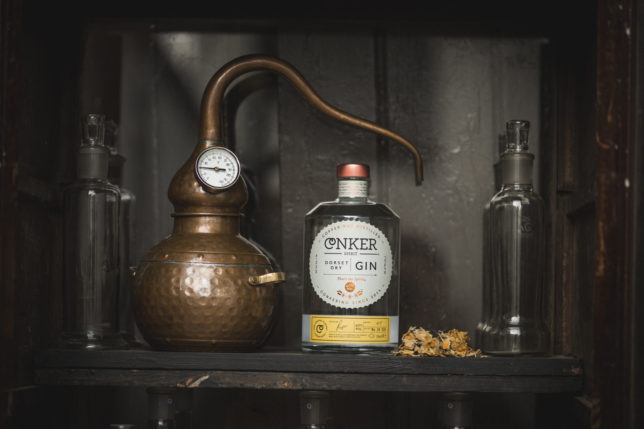 The standard botanicals of a London Dry Gin are joined by zesty Lime Peel and local Dorset flavours Marsh Samphire, Elderberries and handpicked New Forest gorse flowers. These are distilled with British Wheat spirit and New Forest spring water in Conker Spirits' two copper pot stills affectionately called Aunt Fanny and Pumpkin.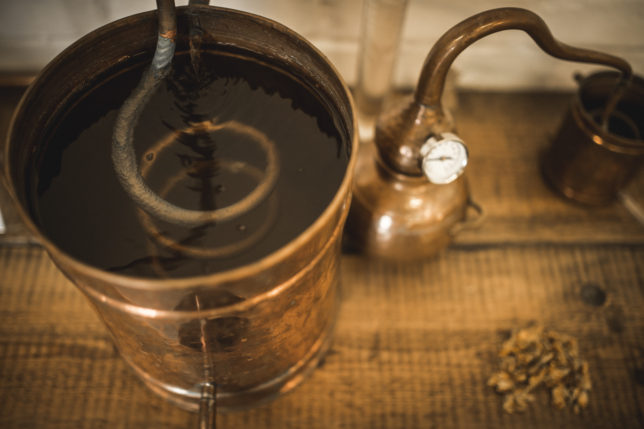 Conker Spirit is the brainchild and labour of love of founder and "Head Conkerer" Rupert Holloway, who up until 2014, worked as a chartered surveyor. But after realising his career hadn't evoked a smile out of him for as long as he dared to remember, Rupert had an "early mid-life crisis". After throwing out some ludicrous business ideas, the gin-soaked light bulb moment finally landed: Why are we spoilt for choice for local beers and yet when it comes to the mighty G&T, our choice is restricted to the industrially distilled brands? And so the journey to launch Dorset's first gin distillery had begun.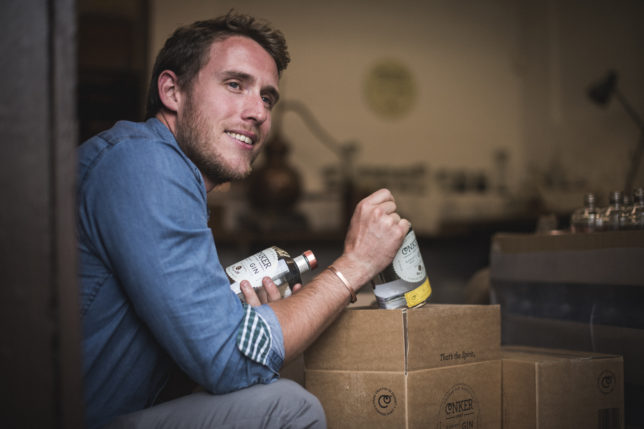 Rupert wanted Conker to be a genuine alternative to the mob of London Dry gins out there, without being a gimmicky flavoured gin that you politely decline when offered it for a second time. So while still remaining a classic dry gin that's true to juniper, the Dorset Dry is defined by the flavours of his beautiful county, incorporating the fresh Dorset notes of marsh samphire, elderberries and handpicked New Forest gorse flowers. "Wild gorse is incredible.", says Rupert, "On the plant you are hit by a wall of coconut and fresh nectarines. Once dried and distilled through our copper pot still, it brings sweet honey-like notes of camomile and nectar."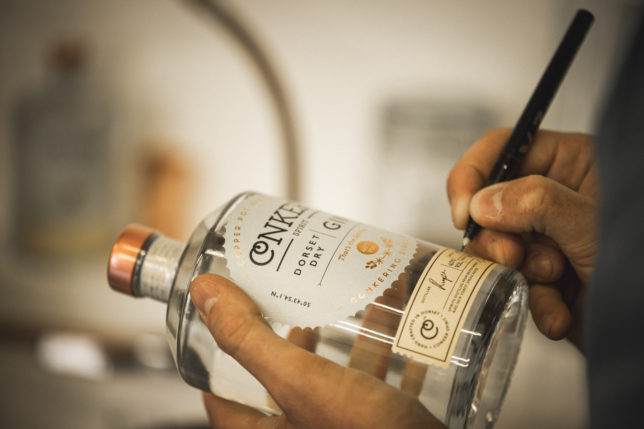 With his obsessive focus on quality and boundless determination and positive mental attitude, Rupert has created a botanical balance which is so refined no single essence spoils the show by shouting above the rest. The 10 Botanicals that make up Conker Gin are Juniper Berries, Coriander Seed, Angelica Root, Oris Root, Casia Bark, Bitter Orange Peel, Lime Peel, handpicked Gorse Flowers, Elderberries and Marsh Samphire. The subtle incorporation of the last three flavours from Dorset brings bright and refreshing lighter notes to Conker, which means you can happily enjoy sipping Conker straight over ice, giving you sweet, sour, bitter and dry all in one delicious package.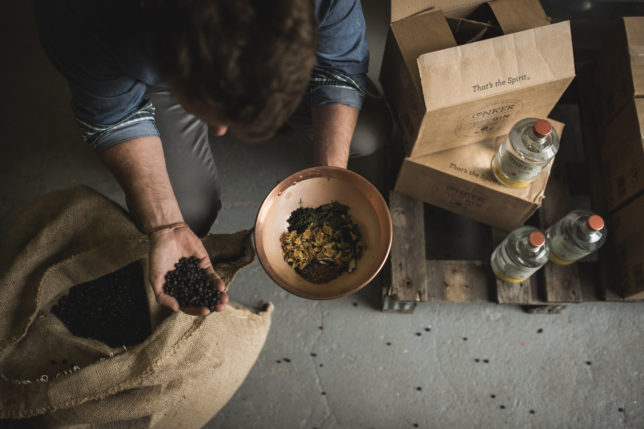 The Dorset Dry Gin is uniquely intricate, deftly smooth and brazenly refreshing. The well balanced ten botanicals provide a juniper bite and casia spice over which rests the fresh Dorset notes of elderberries, samphire and handpicked gorse flowers. Containing 40% alcohol, the Dorset Dry Gin has a lively and bright nose with a long, complex and well balanced mouthfeel with a barely perceptible alcohol bite. This gin is crafted to stand up on its own over ice but it also makes an zesty and crisp G&T thanks to the Lime Peel botanical. The sweetness from the handpicked Gorse Flowers pairs well with Fever Tree Elderflower Tonic. For a classic Martini, we recommend using Belsazar Dry Vermouth (reviewed here) or go for a Dirty Martini with the addition of a few sprigs of lightly muddled fresh marsh samphire to your mixing glass.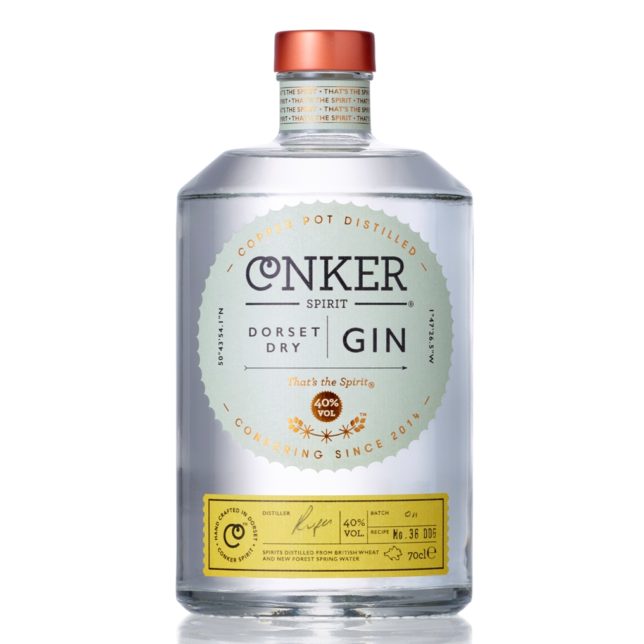 Well-deserved awards and accolades for Conker Spirit's Dorset Dry Gin include a gold medal in the wines, spirits and liqueurs category in the 2015 Taste of the West Awards, two stars in the 2015 Great Taste Awards and gold in the best drinks product of the year category at the Dorset Magazine Food, Drink and Farming Awards 2015.
You can find Conker Spirit on Twitter and Instagram @conkerspirit #ConkerGin #DorsetDry #ThatsTheSpirit
Available for £35.95 from www.masterofmalt