The Cookery School at Little Portland Street opened in 2003, based on the lasting principles of classic, simple cooking.  Cookery School's approach to food is simple, modern and imaginative. They love sharing thier ideas for delicious home cooking and are constantly finding fresh sources of inspiration to bring to their classes.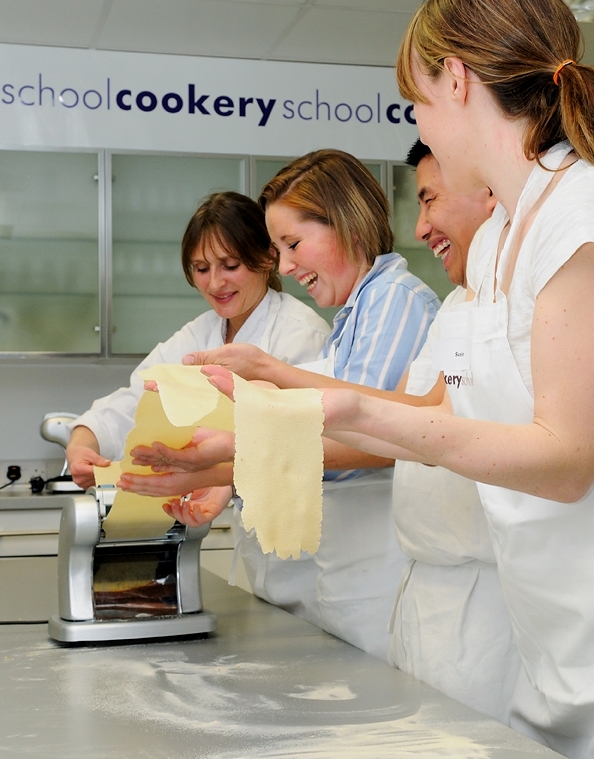 With fresh food and cookery from scratch very much back on the agenda due to concerns about obesity and other health issues, as well as the recent horse meat scandal, highlighting people's need to know what is actually in the food they are eating, now is the time for everyone to learn the basics. And Cookery School is addressing this need.
At Cookery School the atmosphere is fun and informal. They provide the skills necessary to become a confident cook and all our classes have a very high proportion of hands on practice. There is also always plenty of opportunity to ask questions and gain understanding of supposedly demanding techniques. Every session involves tasting all the food that has been made, further enhancing your ability to become a skilled home cook.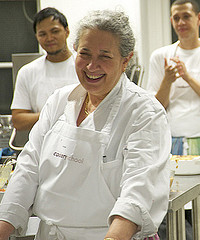 Rosalind Rathouse, Owner of Cookery School
Rosalind is a professional cook and tutor who's been teaching cookery to people of all ages and abilities for over 40 years.
Originally from South Africa, Rosalind began teaching in the 1960s at a secondary school in London. In 1969, she taught cookery for the first time in South Africa, where she used her own kitchen to show pupils, many of whom couldn't read or write, the basics of cooking.  Rosalind returned to London in 1972 to continue her training and her career in teaching.
In 1982, Rosalind started Piemaker, a business that made and supplied wholesale pies and cakes to the likes of Harrods, Waitrose and the Orient Express.  She continued to teach part-time and in 1992 started a flourishing study skills practice. Through teaching children with learning difficulties, Rosalind discovered that cooking was an excellent vehicle for teaching reading and writing skills. In many ways, Rosalind's love affair with food, which began in her family, evolved through her teaching experience, where cooking was a tool for teaching children who did not enjoy or benefit from traditional education.
Sustainability is a very important part of the Cookery School ethos – they were runners-up for "Most Sustainable Cookery School" in the UK Cookery School Awards 2014 and they are the only London cookery school awarded the maximum 3 Stars for sustainability from the Sustainable Restaurant Association (SRA).
They never use cling film or foil and cover food bowls with plates instead. You can find out more about thier sustainability here.