Cramele [literally 'cellar'] Recas is a premium wine estate located on the far western fringes of the Romanian region of Transylvania/Banat – near Romania's third largest city, Timisoara. From 1722 until 1786, Recas attracted waves of immigration from Schwaben region of Bavaria, and the partnership of Romanians and the Schwaben people completed the foundations for a wine legend – generous sunshine, hardworking, skilled people and exceptionally rich land.
Founded in 1998, Cramele Recas has become a private Romanian/British company owned by winemaking team made up of three families, including husband-and-wife teams Philip and Elvira Cox and Hartley Smithers and Nora Iriate. In 1999, they purchased the vineyards and winery of the local state co-operative, a large vineyard of 600 hectares which had farmed land in Recas since nationalisation in 1948. Previous to 1948 the land had belonged to German farmers, who came to the region in the 1700's.
The vineyards, said to be some of the oldest in the world, were first planted in the area by the Romans with documents dating back to 1447 on the Recas vineyard land.
Over the last 10 years, Recas has developed a range of modern, fruit driven wines that perfectly express the traditions and terroir of this ancient wine region. Today after more than 30 million Euros of investment, Cramele Recaş is one of Romania's most important wineries, with a wide range of International and Romanian varietals planted in the 1,000 hectare vineyard, and with a state of the art 15,000,000 litre winery.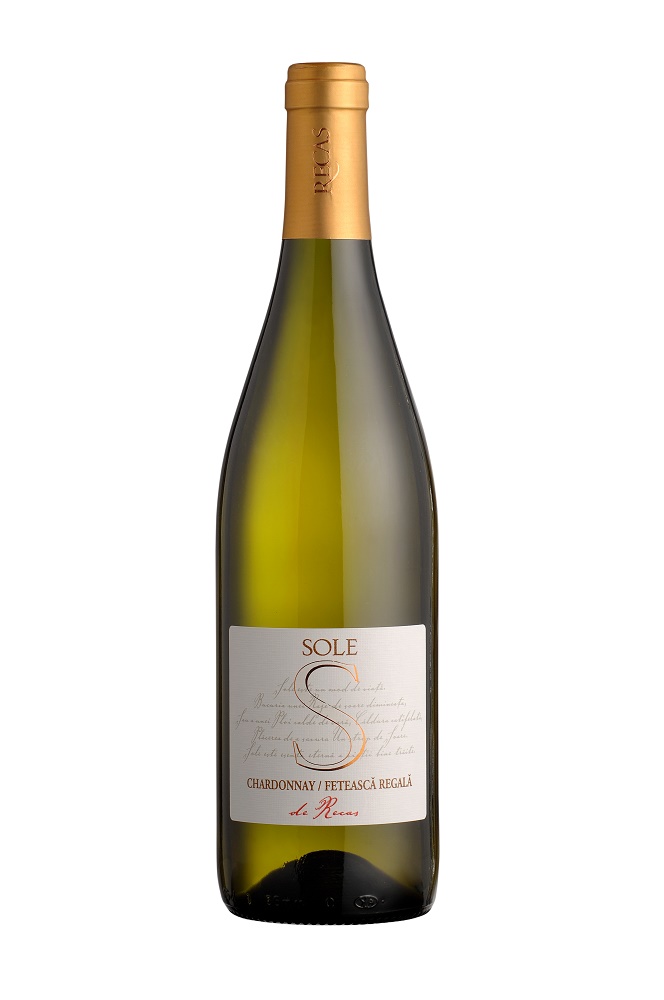 Philip Recas said, "Our commitment to consistent quality has made Cramele Recaş Romania's most important exporter of bottled wines, and a major player in the domestic market".
The estate is owned and has operated vineyards in the town of Recas western Romania and 20 hectares in Minis – about 50 km from Recas. 750 hectares were fully in production for the 2014 harvest and the rest will come online by 2017.
Cramele Recas Vineyard and Winery Cramele [literally 'cellar'] Recas is a premium wine estate located on the far western fringes of the Romanian region of Transylvania/Banat – near Romania's 3'rd largest city Timisoara. Thier winemaking team of Hartley Smithers (Australia) and Nora Iriate (Spain) have worked over the last seven years with our experienced team of Romanian viticulturists and winemakers to create a series of modern, fruit driven wines that express perfectly the traditions and terroir of the Recas vineyard where wine has been produced continuously since the 1st century A.C. All the fruit is selected from thier own 1000 ha estate
Vineyards and winemaking Handpicked estate grown grapes from thier Gypsy hill vineyard are harvested manually and brought to the winery where they are destemmed, lightly crushed and then chilled to 5 C and transferred to stainless steel temperature controlled maceration tanks, for 24 hours. Following this the grapes are lightly pressed, and the juice is fully decanted at low temperatures until completely clear before being inoculated with selected yeast, and fermented for 3 weeks at 15 C. Chardonnay wine is then aged for 3 months on French oak staves, and put through 'lees stirring-to generate depth and complexity – before being reblended with the unoaked portion of Feteasca Regala and prepared for bottling.
Tasting Note: Amazing fruit and power. Ripe and thick, with lots of mango and toasted oak. There's a chewy, cherry, buttery, intensely tropical side to this full-bodied wine.
Food Paring: Surf & Turf.
Technical details Blend: 50 % Chardonnay 50% FeteascaRegala Total Acidity: 5.4 Oak: 50 % with French oak staves for 3 months.