Cunard's Transatlantic Fashion Week has today set sail on board the iconic luxury ocean liner Queen Mary 2. For the second year running, the Transatlantic Fashion Week will bring together some of the most reputable names within the fashion industry to host seven days of runway shows, inspiring talks, glamorous dinners and exclusive unveilings. The crossing leaves Southampton today, 31st August arriving in to New York on the 7th September the very same day as New York Fashion Week 2017 begins.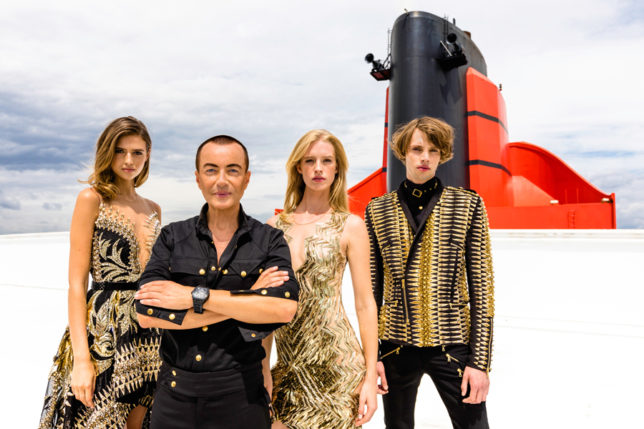 British Fashion Designer Julien Macdonald OBE will showcase some of his most iconic pieces during the voyage putting on two runway shows and taking part in a Q&A about his inspirational fashion career. Julien is known for dressing some of the world's best-known style icons including Beyoncé, Jennifer Lopez, Celine Dion and Kim Kardashian in his signature red carpet gowns.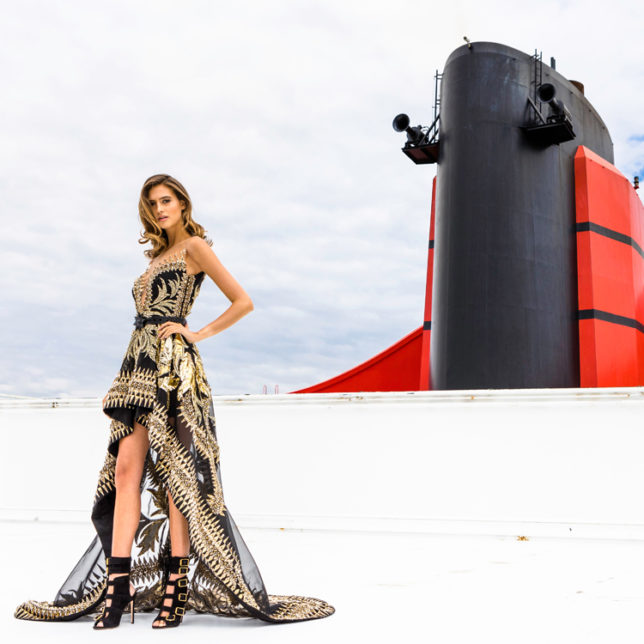 Julien Macdonald OBE commented: "Cunard's Transatlantic Fashion Week is such an exciting concept that celebrates the world of fashion in an iconic and timeless venue, the Queen Mary 2. I'm looking forward to having a week on board and bringing some fun and glamour to Cunard's guests."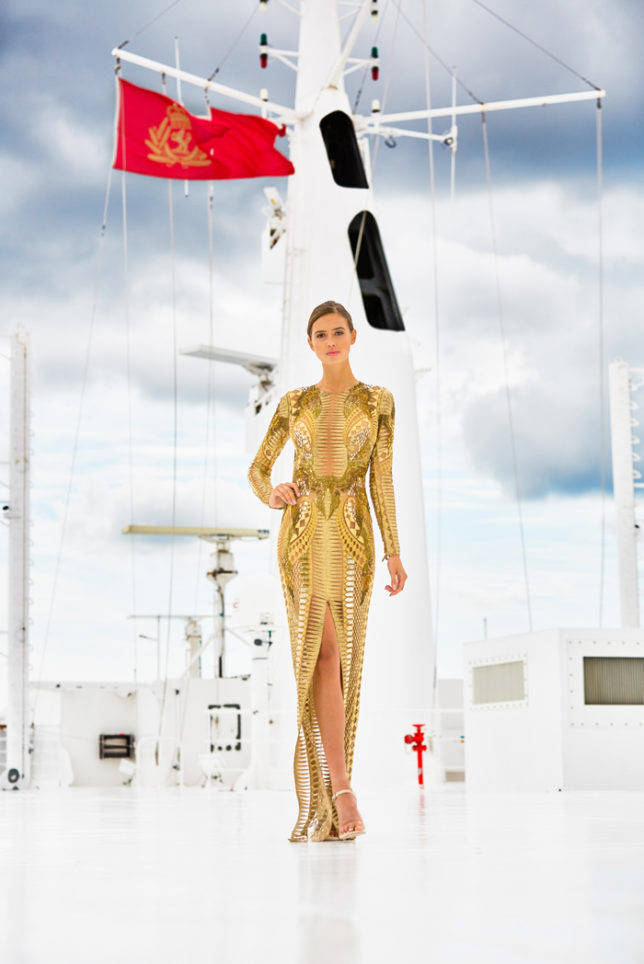 Other fashion greats on board include the highly respected fashion historian and style commentator Colin McDowell MBE who will provide a series of fashion illustration workshops and an inspirational talk during the voyage. In addition Karl Dunkley, the founder and CEO of Royal Warrant holder Grosvenor Shirts, Jermyn Street, will reveal the craftsmanship behind a classic tailored shirt.
Guests on board will attend exclusive first look runway shows featuring collections from the one of the world's most revered fashion colleges, Parsons School of Design graduates.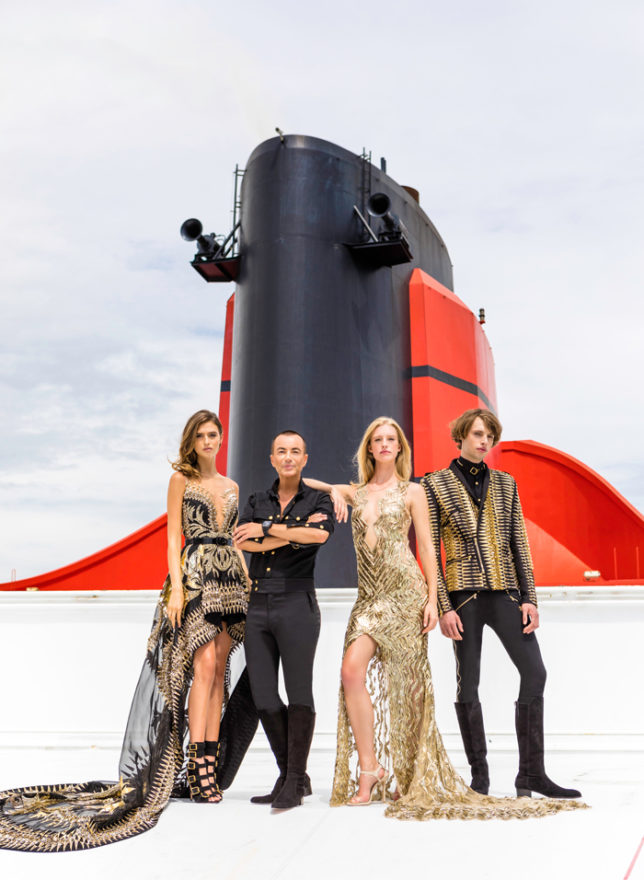 New to the Transatlantic Fashion Week and Cunard in the form of a pop-up store will be A-List favourite, luxury swimwear designer Melissa Odabash. Melissa's designs, worn by Eva Longoria, Gwynth Paltrow and Victoria Beckham, will be available for guests to buy on board Queen Mary 2 during the week. Melissa Odabash remains one of the world's leading brands in luxury resort wear having won multiple awards including 'Designer of the Year' at the prestigious trade show Mode City in Paris. As a designer, Melissa takes her inspiration from places she visits, people she meets and the cultures she experiences. With her exquisite prints and fabrics, the collections epitomise the glamour and sophistication associated with exclusive world travel.
Also new to Cunard and a first for cruise is the introduction of Mulberry. Mulberry is launching its autumn/ winter 2017 range. As a first at sea, and an exclusive to Queen Mary 2, the range will include iconic styles such as the Bayswater as well as both core and seasonal colours.
In another first for Cunard, there will also be a pop-up store featuring a range of Lucy Choi's designer shoes. Niece of the legendary Jimmy Choo, Lucy Choi worked in the shoe industry for 10 years before launching her own brand. In just five years, Lucy has opened a flagship store, 'Lucy Choi London' and her shoes are now sold internationally.
Cunard will also bring together fashion and art on the high seas. Ahead of the fashion illustration show opening in New York on September 5 for New York Fashion Week, UK dealership Gray MCA will provide guests on board with an exclusive preview of Drawing on Style: Three Masters of Elegance.
The preview has been organised in association with Clarendon Fine Art and features historic and current fashion illustrators. Kenneth Paul Block (1924 – 2009) worked in the late 20th century with Ralph Lauren, Marc Jacobs, Calvin Klein and others. Bil Donovan, a contemporary American illustrator, has worked with Vogue, Dior and The New York Times. Jason Brooks is British and studied at Central St Martins. He counts Elle and Chanel among his clients and has published two books.
Angus Struthers, Vice President, Cunard said: "Although Transatlantic Fashion Week is only in its second year, it is already building quite a reputation as a must attend event attracting some of the world's foremost fashion designers and commentators.
He added: "Queen Mary 2, the most iconic and glamorous ocean liner in the world, provides the perfect backdrop for what promise to be some amazing shows, headlined by Julien Macdonald OBE. Combined with the opportunity for guests to meet and dine with all featured guests, this unique crossing is sure to delight all on board."
For more information about Cunard, please visit www.cunard.com