With World Mental Health Day approaching, fitness expert Daria Kantor, founder and CEO of TruBe – the number one personal fitness smartphone app – discusses the role of exercise in mental health and the responsibilities of businesses in ensuring exercise is a key part of an employee's life.
Whilst much progress has been made in bringing discussions about mental health to the mainstream in recent years, in many professions there's still a stigma around acknowledging mental health issues. Recent research conducted by the Mental Health Foundation found that in the past year, 74% of people have admitted to feeling so stressed at one point that they have been overwhelmed or unable to cope.
Why mental health is an important aspect of the workplace
When addressing mental health concerns, experts are increasingly taking a holistic approach to addressing the issue. A positive work environment is undoubtedly key to promoting staff efficiency, wellbeing and retention. When seeking to balance the pressures of a demanding work life, however, moderation is key to achieving holistic health and wellbeing.
When we think about achieving success in the workplace, fitness is not necessarily the first thing that springs to mind. Whether exercise is the switch-off that you need from work or the driver behind creativity, there is significant research to show the role of working out in improving an individual's productivity. In turn, this improved productivity helps the individual battle against their mental health issues, assisting them to tackle situations head on and progress.
The power of sport
Sport and exercise also enhance an individual's coping mechanism. Whether that's a gradual understanding of how to handle defeat or how to overcome a series of challenges, the mental process required to combat disappointment is invaluable for one's mental health. I count myself remarkably happy to have grown up around sport and to have been able to enjoy an active lifestyle. I played competitive sports from the age of nine and although I was always aware that I was never likely to be a professional athlete, it was the mental aspect of the game that I always loved and allowed me to maintain a healthy cognitive space.
From an employer's perspective, introducing exercise and physical activity into the workplace can have immeasurable benefits – giving your employees an outlet to recharge their batteries and renew their motivation, as well as introducing some balance into their work life, helping to address a vital aspect of mental health.
The science behind it
Scientists have found that the endorphins released during exercise mean that employees experience more pleasure in their day-to-day tasks, gain more confidence in their role and ultimately scale back their experiences of work-related stress, which is key to boosting staff well-being and productivity. The added elements of increased human interaction, of team building and physical improvement all have well-established benefits in a work environment.
Top tips on how companies can promote health and wellbeing in the workplace
There are a number of different ways for employers to promote fitness at work and to incentivise their staff to get active – regardless of size or staff numbers. Whilst it is great that large corporations such as Google and Facebook have built in-house gyms, the majority of companies within the UK and worldwide do not have the capacity or budget to do the same.
Nevertheless, there are other very simple, cheap alternatives to promote fitness in the workplace. For example, instead of getting the tube, managers should encourage their teams to walk to meetings; companies can organise monthly sports sessions that not only encourage an active lifestyle, but also allow the whole office to build on teamwork skills and get to know each other outside the working environment; yoga classes during the lunch break; 'deskercising'; rounders in the local park – the possibilities really are endless and can be as creative as you wish.
At the end of the day, it doesn't matter how employers choose to introduce exercise into the work environment but by taking a positive step and prioritising fitness and mental health, business owners are placing this vital issue firmly on the agenda and demonstrating a commitment to maintaining a healthy work environment and the wellbeing of their employees.
About the Expert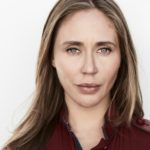 Russian-born, Swiss-raised, London-based Daria Kantor is the founder of TruBe – a personal training app that allows users to request personal trainers directly to their home, place of work or local park.
A former junior tennis player and working mother of two, she lives with her husband and their two daughters, and has made it her mission to promote positive changes in people's attitudes to fitness, whereby they have more access to exercise and take a holistic approach to looking and feeling good.
Daria founded TruBe in 2015 with a business model based on trainers (including kick boxing/circuits/yoga and more recently massages) coming to those who find going to a gym a little difficult/off-putting.