Over 100 years ago on the island of Azzurra off Italy in a garden abundant with citrus a new lemon liqueur drink, Limoncello, was created by the 'nonna' (grandmother) of the family. Through the decades families across Italy have re-created this drink, used different citrus fruits and recipes, and finally it has reached Britain in its own unique British recipe.
But Demijohn's talented producer Hilary Blackford has not stopped with Limoncello (launched two years ago) she has gone on to create a British Grapefuitcello for Demijohn. With early spring being the main citrus season, Demijohn decided to adapt that British breakfast staple – the grapefruit – into an after dinner tipple or to accompany a mid-morning coffee on a well-deserved lazy weekend.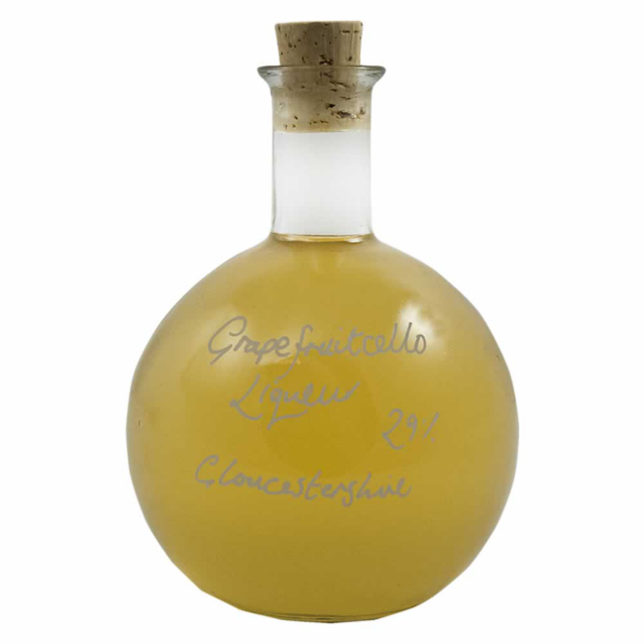 Delicious drunk over ice or mixed into many wonderful cocktails, Demijohn's Grapefruitcello will fascinate vodka drinkers, charm citrus lovers and excite mixologists. It is rumoured that Limoncello, was drunk by fishermen and countrymen in the cold winter months to ward off colds and given that the grapefruit is even fuller of Vitamin C than the lemon, we feel certain this new drink will have health benefits against the viruses in the damp British air… or is that just wishful thinking!
Like many of Demijohn's unusual drinks, Grapefruitcello is the perfect ingredient for some truly delicious cocktails that are certain to impress your friends. For example, the Grapefruit Mojito, made using Grapefruitcello, Spiced Rum, soda water, sprigs of mint and a squeeze of fresh lime juice mixed with crushed ice is sure to be a winner this summer.
Demijohn's Owner Angus Ferguson adds: "My quest at Demijohn is to source the most delicious, unusual but eminently drinkable drinks from small British producers and this new creation quite simply blows us away. As a lover of all things Italian just a sip of this has me back in the warmth of southern Italy – try it and see where it takes you! Delizioso!"
Demijohn's Grapefruitcello is priced from £5.40/100ml and is available in a selection of handcrafted bottles from Demijohn shops in Oxford, York, Edinburgh and Glasgow and online at www.demijohn.co.uk