James Willmott, director and co-founder of Harrison James Contemporary Garden Rooms, shares his expert advice with SLOAN! on the key considerations to think about when designing your perfect garden room office.
Recent travel disruptions and freezing cold temperatures have resulted in more and more people opting to work from home. To ensure productivity levels are high, it's important to separate home and work life, but this can be difficult from the comfort of the sofa! It's therefore important to create a dedicated office space away from the distractions of the house where you can really focus and a recent Flexjobs survey has shown that this improves productivity and happiness.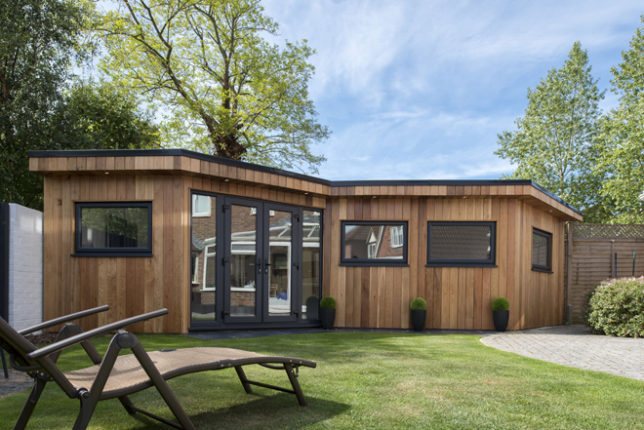 So when it comes to separating work and home life, why not escape to the garden by installing a bespoke garden office? Not only will working from home in a garden room remove the stress and cost of commuting, but it will enable you to work efficiently and add value to your property in the long run.
In order to work well and make the best use of your garden office, it's important to think through everything at the design stage. Key considerations include:
Carefully consider the utilities
To start, select what utilities you will need to create a functioning and comfortable space. These will ultimately determine the internal layout of the office. To many people's surprise, you install a number of utilities, including electricity, internet and plumbing. Consider the placement of these from the get-go, as the location of each, in particular plug sockets, will affect where you're able to place furniture and computers.
To make the most of the available space, I recommend under floor heating so that you don't have to take up wall space with radiators. Wall space is often limited in garden rooms, especially if you have multiple windows. Therefore it is important to free up space so you're able to position furniture, such as desks, that often require placement against walls.
When it comes to lighting, I would always recommend considering LED lighting. Not only will this prevent your garden room from getting too hot but it will also give you enormous savings on your energy bills.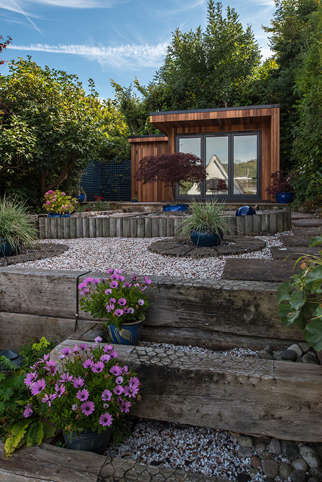 Limit the number of windows
Another feature to think about is the windows. Many of our customers ask for multiple windows in order to create a light and airy space, however, without careful planning, this can result in a room that gets too hot in the warmer months, making it impossible to get any work done!
To construct a garden office that is usable all year round, include some opening windows for airflow purposes and ensure computer and TV screens are positioned away from the glare of the sun.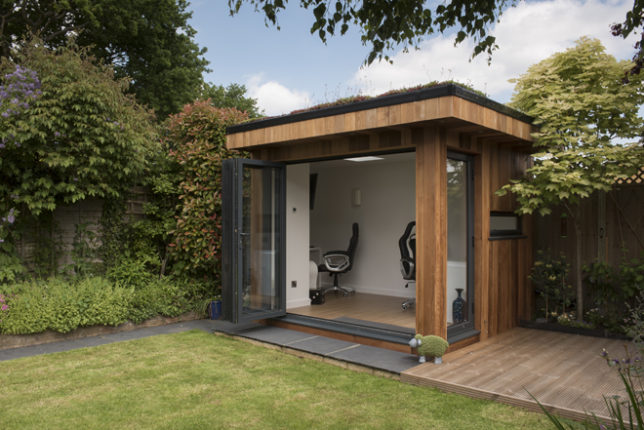 Blend the exterior into the surrounding garden
Once you have decided the internal design, it's worth spending some time thinking about how your garden office will look from the outside. Although you're designing a workspace, you don't want a building to look like a commercial office, especially as it is likely to be visible from the house. We encourage homeowners to really think about how it will fit in with its surroundings. Use plants to soften any straight lines and landscape the area around the building so that it blends in with the rest of the garden.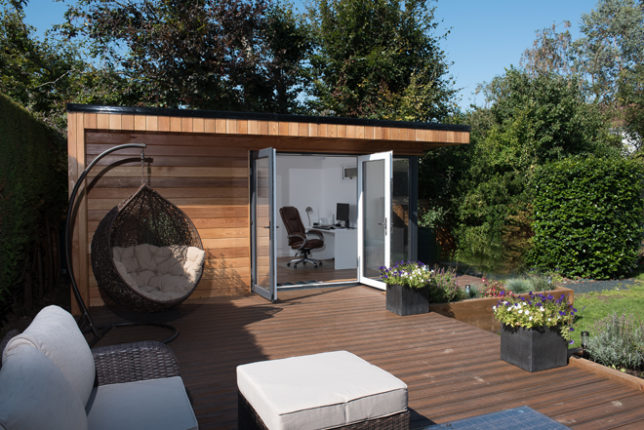 Create a versatile space
Quality garden rooms are built to last; therefore we always recommend that you consider how you can use it in the long term and how it's purpose may change over time as this can be reflected in the design. While your immediate need might be for a dedicated work environment, in a few years' time it may be that you use the space as a guest bedroom, a home gym or as a place to entertain.
As garden rooms can add an average of £30,000 to property prices, it is also worth remembering that by creating a versatile space, the garden room will appeal to future buyers when the time comes to sell. This can be done by adding features such as decking at the front of the building and bi-folding doors, which aren't necessarily needed for a garden office, but help transition the space from garden to room and give the impression of a huge open area.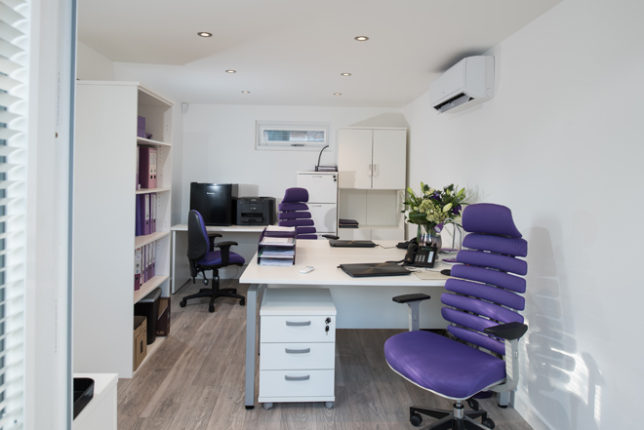 Design freedom
Designing a garden room from scratch gives you the freedom to include all of the features and finishes you desire. Being able to tailor the design of the office to your personal and professional needs enables you to create a productive and comfortable working area from the comfort of your garden.
About James Willmott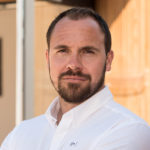 James Willmott is the director and co-founder of Harrison James Garden Rooms, which designs and builds bespoke premium garden rooms, creating exciting and innovative spaces to enhance lifestyles and improve the use and value of properties.
Its comprehensive and personal service includes initial consultation and concept development through to design, construction and landscaping. Harrison James has show sites in Horsham, Sussex and Windsor, Berkshire. For more information please visit www.contemporarygardenrooms.com