30 years ago Hairdresser Michael Van Clarke, a direct descendent of the West End pedigree line from Leonard of Mayfair, opened the doors to his luxurious hair salon off Marylebone High Street and revolutionised the hair industry. Starting with just one stylist and one colourist, he built a 60-strong team trained in the most personalised haircut, his signature Diamond Dry Cut™.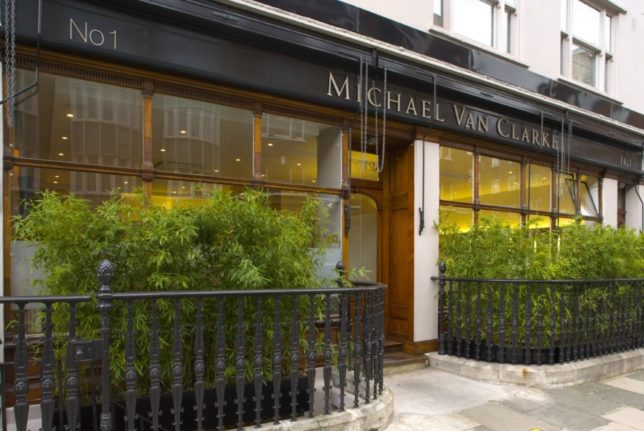 Since December 1988, the salon has undergone a number of refurbishments and extensions producing the 5 star luxury found today, but the exclusive precision styling remains. The 3000sqft salon incorporates simple, minimalist lines, counterbalanced with high quality natural textures including walnut, oak and limestone. The salon team of 50 includes stylists, colourists, trichologists, and beauty therapists, plus 2017 saw the opening of The Deli located on the lower salon serving fresh and healthy food to order every day alongside energising and reinvigorating juices and smoothies.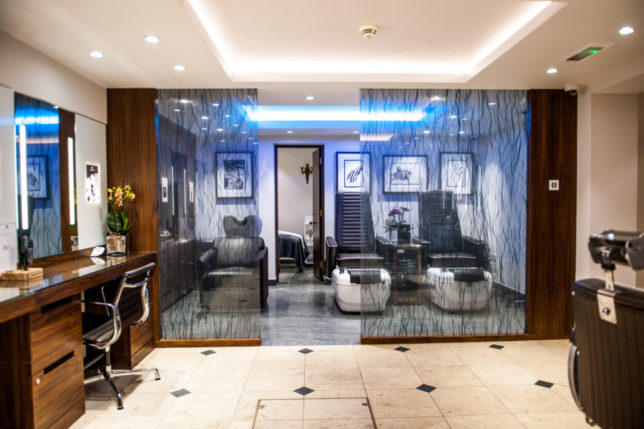 Alongside the world-renowned salon service and expertise, the Michael Van Clarke team includes talented show and session stylists who have also dominated the covers of leading bridal magazines, working alongside top designers including Jenny Packham, Bruce Oldfield and Caroline Castigliano.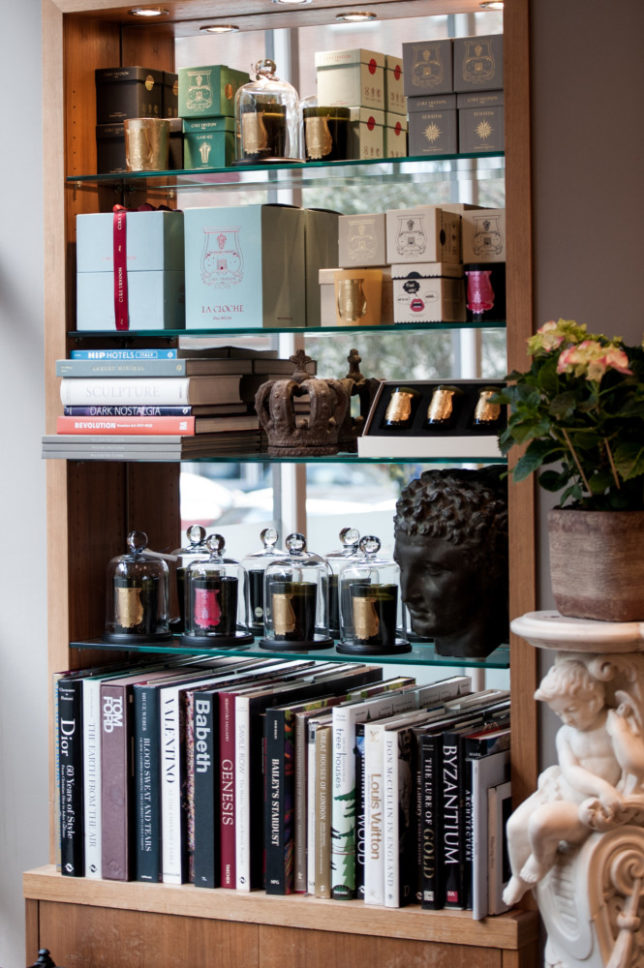 The Diamond Dry Cut™ is the result of three decades of obsessive refinement in the most challenging marketplace of the world's leading capital city. Cutting the hair clean and dry allows Michael and his team to work with the hair's natural movement and texture, interpreted with face shapes and features, to create brilliant styles with an unrivalled level of precision and balance. The finished look is totally unique to the client, so looks better, lasts better and is easy to maintain at home.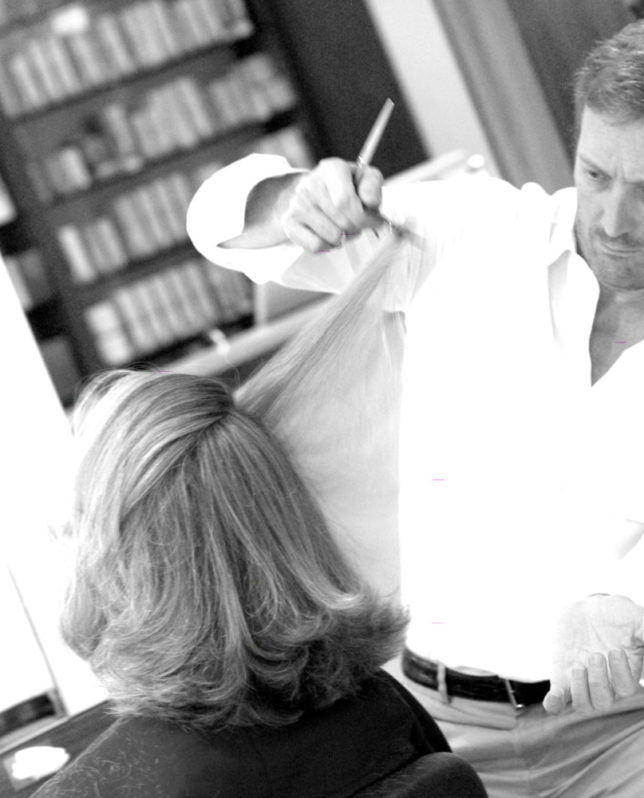 Disappointed with the burgeoning choice of cosmetic hair products, Michael has extended his passion for hair to innovative product research and launched the first range to truly care for the quality of hair, rather than fake it with silicone and other unhealthy ingredients.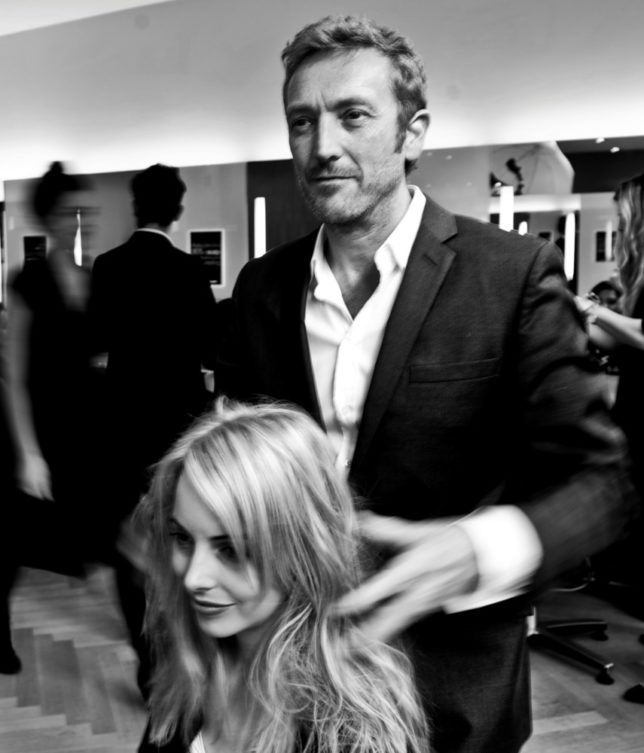 With passion and innovation, Michael Van Clarke has continued to develop his approach to hair care and launched 3''' More Inches range as the only system that is Healthcare for Hair. The LifeSaver Treatment transforms the condition of your hair from root to tip by naturally rebuilding the bonds in every strand for longer, stronger, supple, gorgeous hair that shines with health.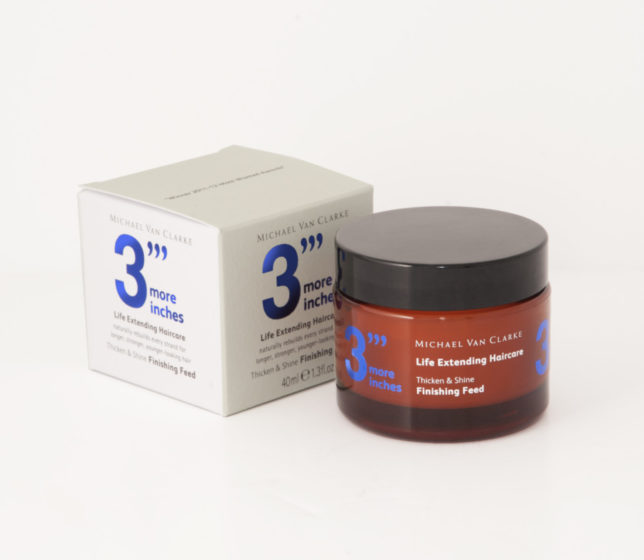 It is the only hair care range on the market that radically improves the health, strength and beauty of your hair. It works by reinforcing the protein building blocks of every strand, repairing the damage caused by daily life, so you can achieve the healthy hair growth you desire.
The 3''' More Inches range starts from £9 for styling and travel with regular sizes starting from £19 available online from 3 More Inches website, Look Fantastic and Net-a-Porter.
Michael Van Clarke
1 Beaumont St, Marylebone, London W1G 6DF
020 7224 3123
www.vanclarke.com
@mvanclarke @3moreinches