Culinary star Dipna Anand, renowned for her Punjabi-style cooking, has opened her first solo restaurant, Dip in Brilliant, in London's trendy Chelsea.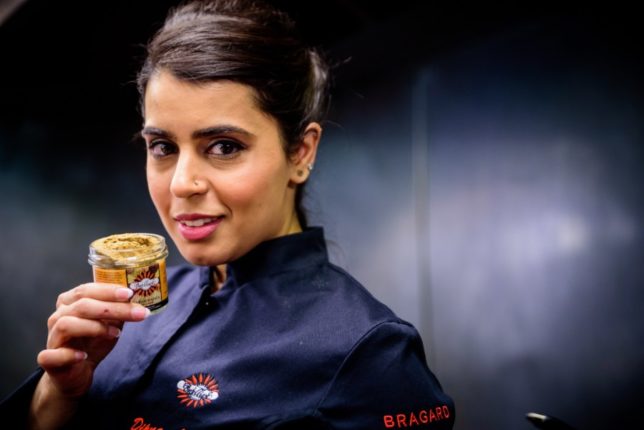 The 70 cover restaurant, Dip in Brilliant, follows the Anand family's iconic restaurant in Southall, Brilliant, which opened back in 1975 and has earned an A-list following with patrons including HRH The Prince of Wales, Tina Turner and Kevin Costner.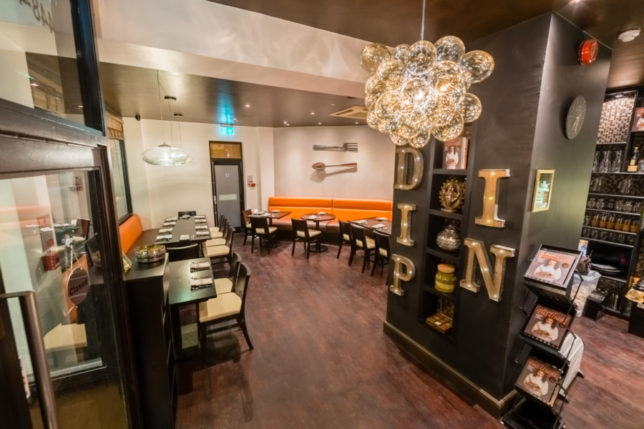 The Brilliant brand was founded by Dipna's grandfather Bishen Dass who opened the first Brilliant restaurant, nightclub and hotel back in Kenya in the 1950's.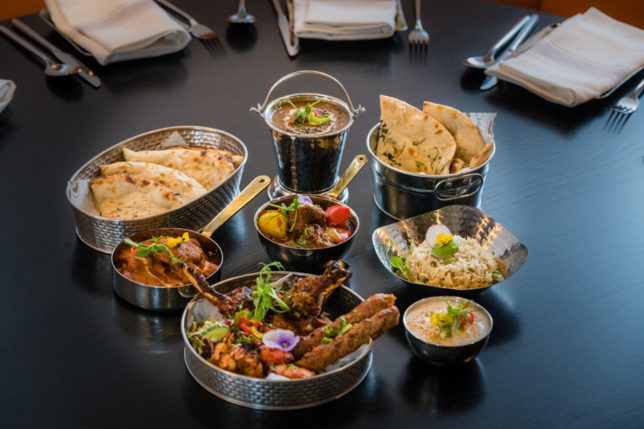 Her father Gulu brought the restaurant to the UK in 1975 flying the flag alongside his brother. The family, including Dipna and her brother Shankar, continues to re-create the original recipes that date back over sixty-five years, some of which can be found on the menu at Dip in Brilliant.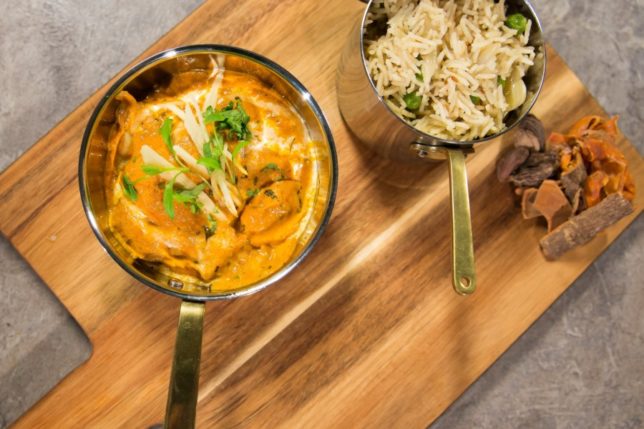 Dip in Brilliant is a relaxed and welcoming Punjabi café where diners eat from a thali (Indian name for a metal round platter), this in Dipna's opinion creates relaxing food culture and also encourages the use of hands to eat making the meal even more delicious.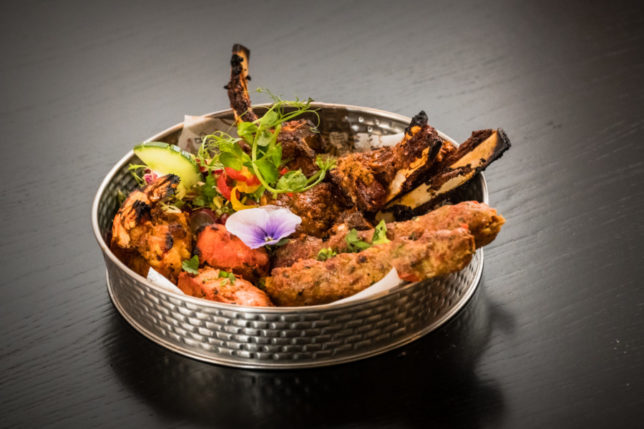 The menu gives a nod to the Brilliant brand, featuring signature dishes such as chicken tikka masala, papri chaat, tandoori mixed grill and biryanis. In a break from the expected, the Head Chef at Dip in Brilliant is Nigerian – a talented lover of Indian cuisine who was personally trained by Dipna's father Gulu in their Southall restaurant.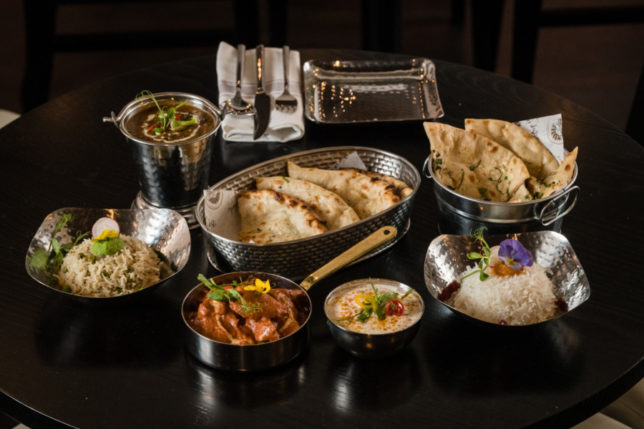 Dipna Anand, says: "For years I've been asked when am I going to open in central London and I'm so excited that the time is finally right to bring my love of Indian cuisine and Punjabi taste to Londoners. Indian food and culture is all about sharing and togetherness and that's what Dip in Brilliant is about."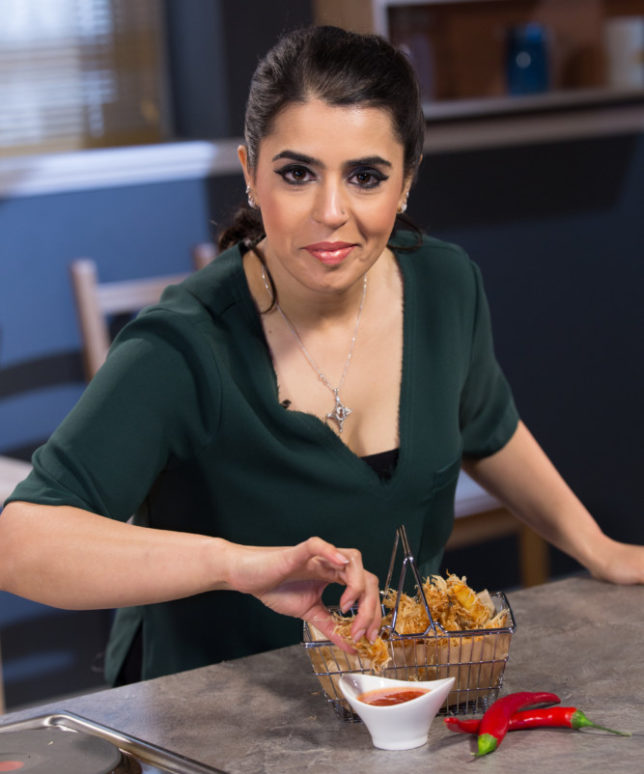 "I wanted to open a casual trendy Punjabi café style dining room where guests can dip in and enjoy enticing hearty Indian cuisine full of flavour yet balanced in level of spice. I look forward to welcoming guests who I hope will become a part of the Brilliant family".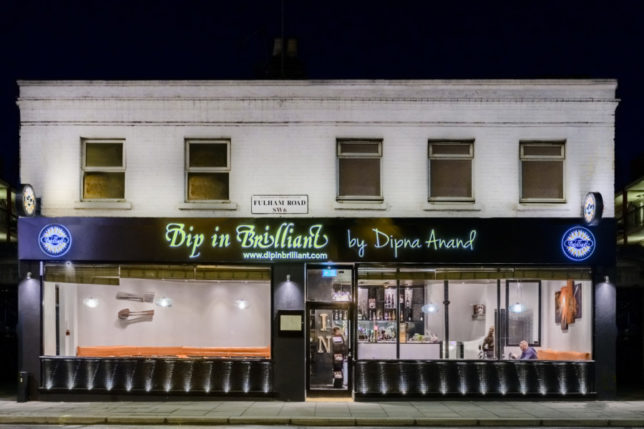 To start, we ordered a couple of Papadoms served with a trio of homemade Indian dips – Tamarind Chutney, Mango Chutney and Mint Chutney – all of which were delicious but the Tamarind Chutney was a firm favourite to whet the appetite washed down with a pint of Kingfisher –  India's No.1 beer and the popular choice of countless British curry house fans.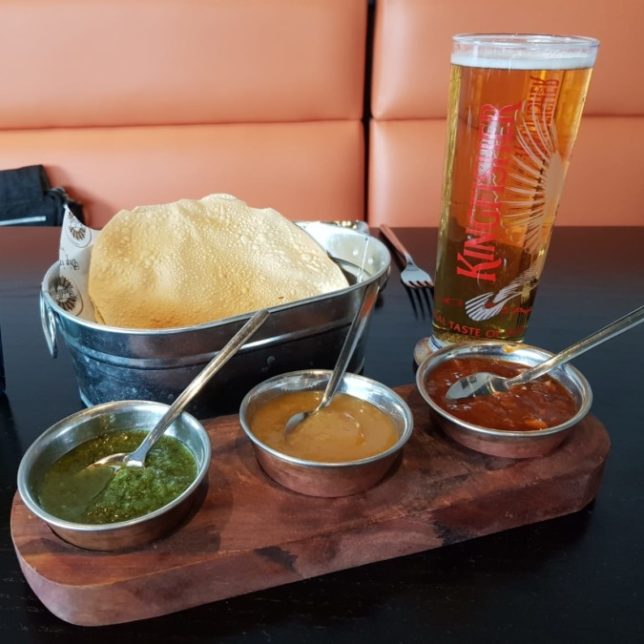 We began our meal with the Brill Grill sharing platter of Tandoori Chicken Tikka, Tandoori Lamb Chops, Seekh Kebabs and Tandoori Prawns. The meats were very good in terms of flavour and texture – our favourite being the tender pieces of Tandoori Chicken Tikka with the Sheekh Kebab coming a close second. The minced lamb kebabs had a lovely flavour from a combination of onions, red chilli and coriander.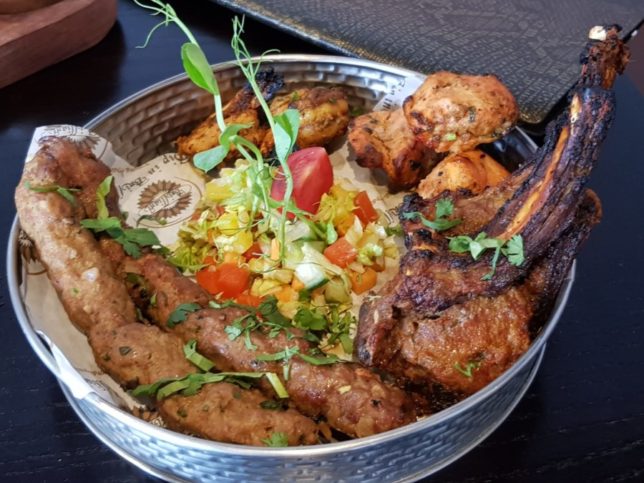 Accompanying these meaty morsels, we ordered some Onion Bhajis – the perfect Punjabi culinary partnership of potato, spinach and onion crafted into mini bhajis that were perfect for dipping into what was left of those gorgeous chutneys.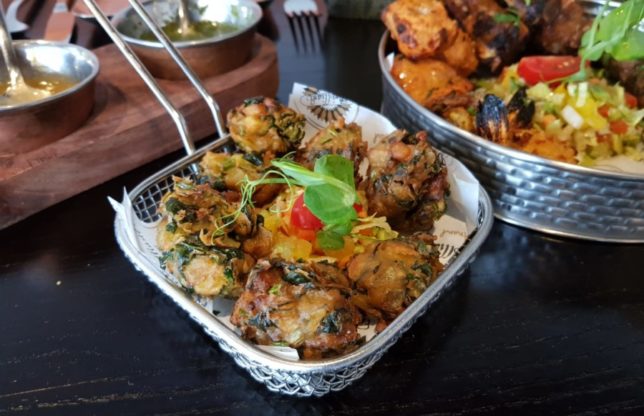 After the starters, it was time to explore the Main Dips – main courses that again encourage sharing. We decided to choose one of the much-loved Brilliant signature dishes – Chicken Tikka Masala which was full of authentic flavours and a far cry from the tomato based anglicised dish that lesser curry houses peddle.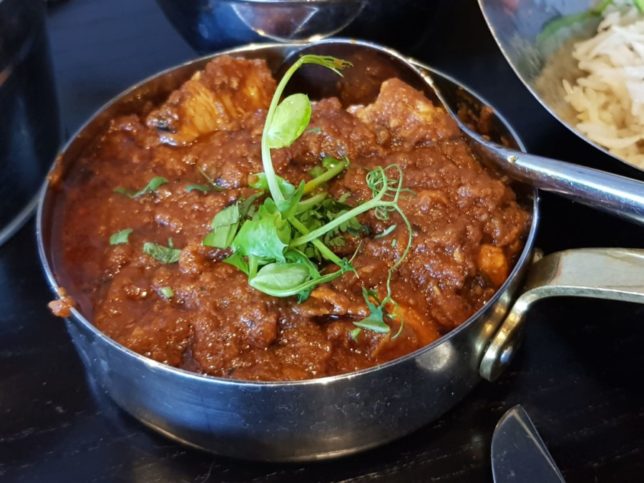 Our other Main Dip dish was the delicious Alu Chollay – a hearty chickpea and potato curry flavoured with the traditional spices of mango powder and pomegranate powder for a subtly sweetness that complimented the other spices and chickpeas perfectly.