Dirty Bones, home of NYC-inspired comfort food and cocktails, opened their fourth site on Denman Street in London's Soho earlier this year. Dirty Bones' newest space celebrates everything that fans have come to love about the brand, but the 60-cover restaurant also features a number of new signature dishes developed exclusively for the group's Soho site.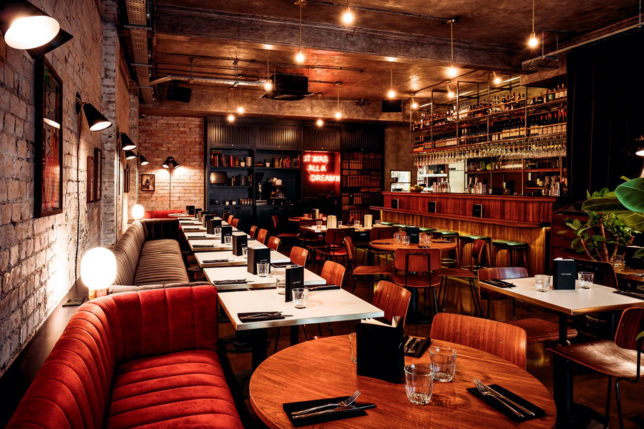 Overseen by Lotti Lorenzetti, the design of Dirty Bones Soho echos New York's post-industrial chic look, embracing the urban, artistic and youthful character of Brooklyn in addition to the art and music scenes of areas like Bushwick and Williamsburg.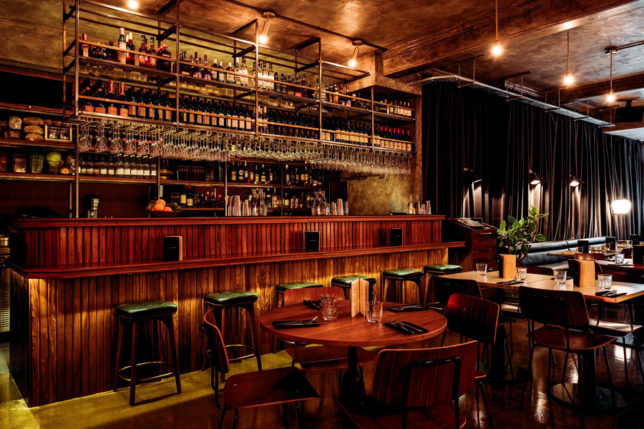 Key pieces from East London artist Danny Augustine display alongside intentionally mismatched furniture and timber-concrete flooring to contribute to the atmosphere of cool sophistication found in NYC's trendiest boroughs. We love the bespoke neon lighting fixture celebrating the famous Biggie Smalls tune.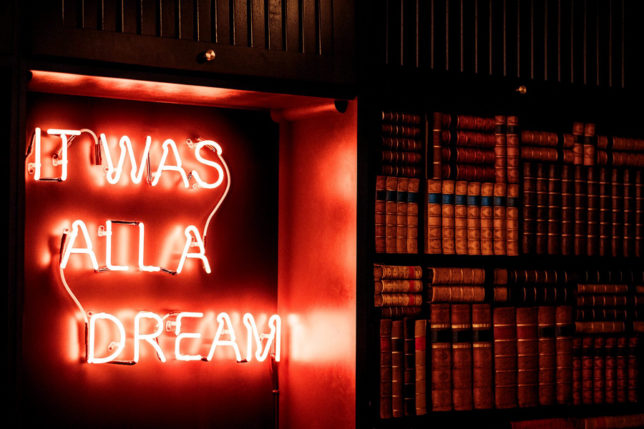 The open kitchen allows guests to see the chefs at work, while the addition of an antique floor-to-ceiling bookcase enhances the at-home feel of an NYC apartment. The cocktails are fabulous with a special selection of summer serves in addition to old favourites like Mutts Nuts.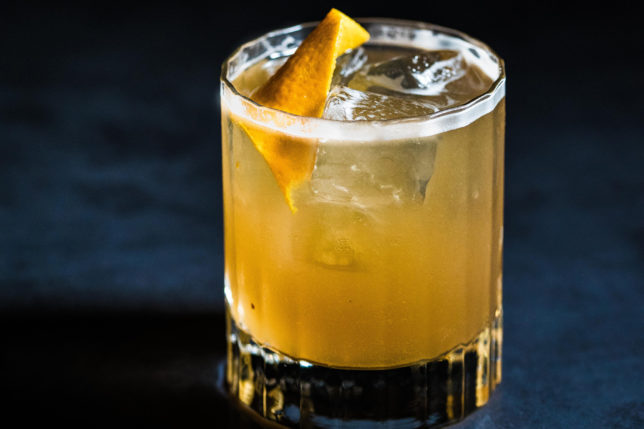 Keeping true to Dirty Bones' ethos of 'old school cool', the menu takes its inspiration from New York style comfort food classics served alongside creative cocktails.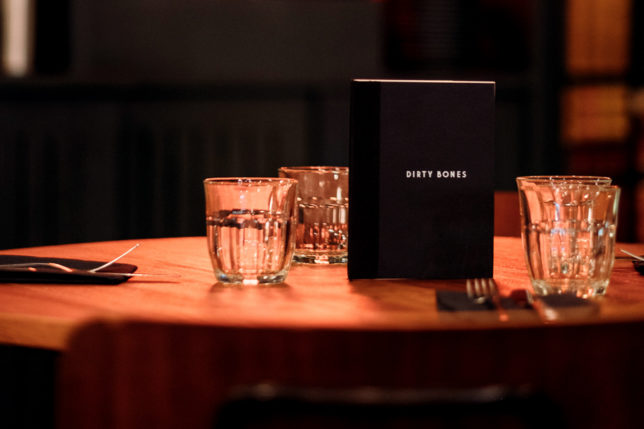 The Soho menu showcases dishes such as the Slow n' Low Pork Belly Ribs marinated in Dr. Pepper and burnt onion and ale BBQ sauce, as well as an all-new rotating selection of grass-fed British rib-eye steak. The Cheesburger Dumplings are a popular starter on the Small Plates menu.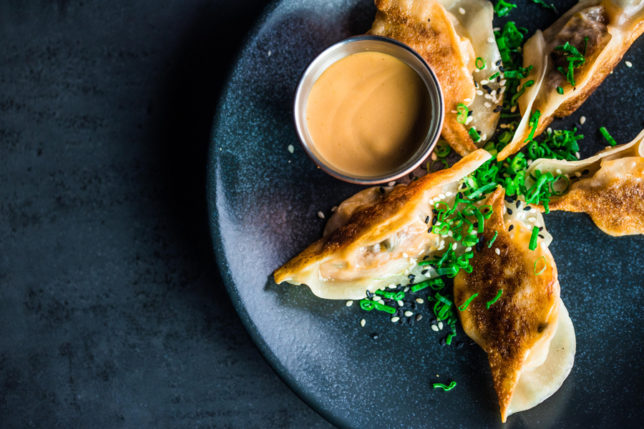 In addition, the menu also houses lighter lunch and dinner options like the Roasted Chilli-Mint Squash, Short Rib Tacos served build-your-own style with a whole beef short rib and the healthy sounding (and healthy looking) Grilled Fish Tacos.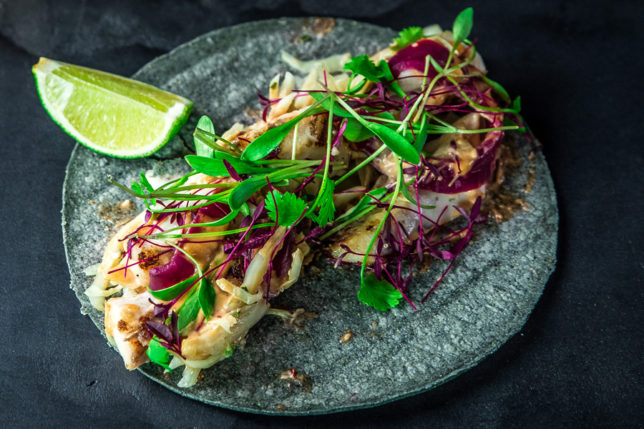 Dirty Bones also caters for vegetarians (or flexitarians) with their Raw Kale & Chilli Salad (also available at Dirty Bones Carnaby and Shoreditch).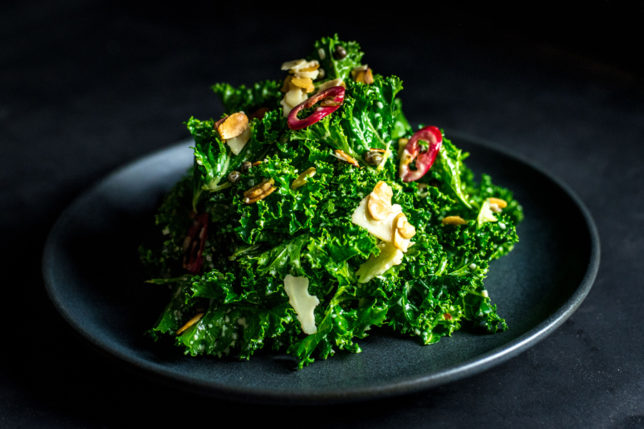 If you're looking for something hot and spicy to kickstart your NYC comfort food journey, look no further than the not-too-fiery Chicken Wings served with Dirty Bones home made Louisiana style hot sauce, they come just as they are – no need for sour cream here!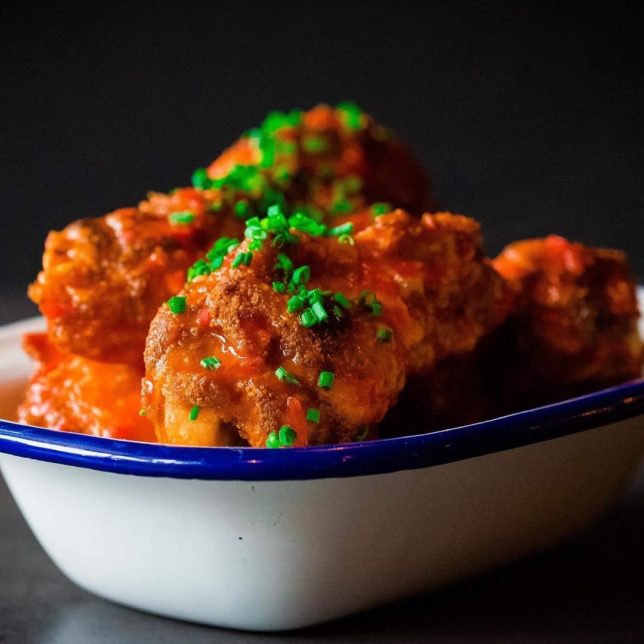 We all know that bone-in meat has the best flavour and one of the best examples of this is Dirty Bones hefty Beef Short Rib – one of our personal favourites on the Bones menu and guaranteed to satisfy even the most ravenous of appetites, this tender beef short rib comes with burnt onion & ale BBQ sauce, crispy shallots and spring onions.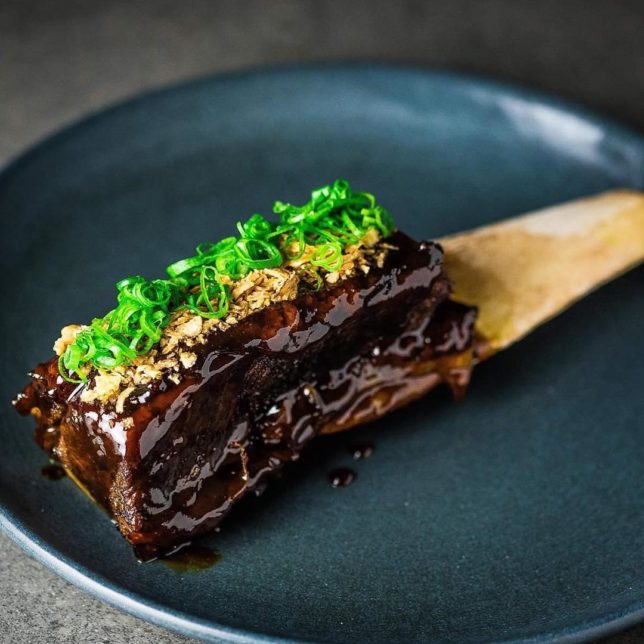 From skinny fries to grilled hispi cabbage there is an accompaniment for flavour and fancy but why not get down and dirty with the Crispy Lamb Fries – skinny fries loaded with crispy lamb pieces tossed in sweet miso, red
chilli and jalepeño.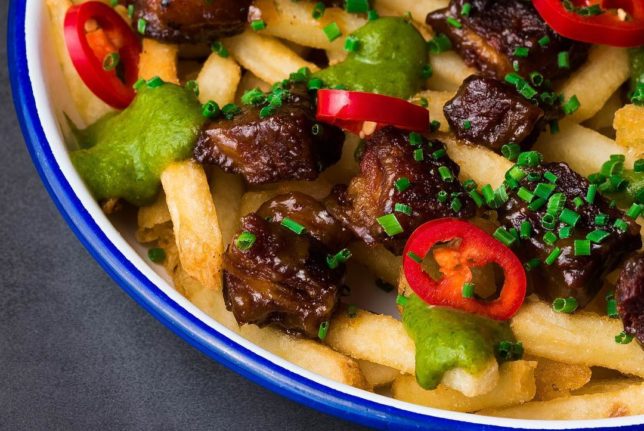 If you stil have room after the meat feast, the dessert menu is short but sweet with a choice of three tantalising treats including our favourite, Caramelised Banana Waffles served with Toblerone chocolate sauce, blueberry jam,
salted peanut butter gelato and crushed nuts on a freshly baked waffle.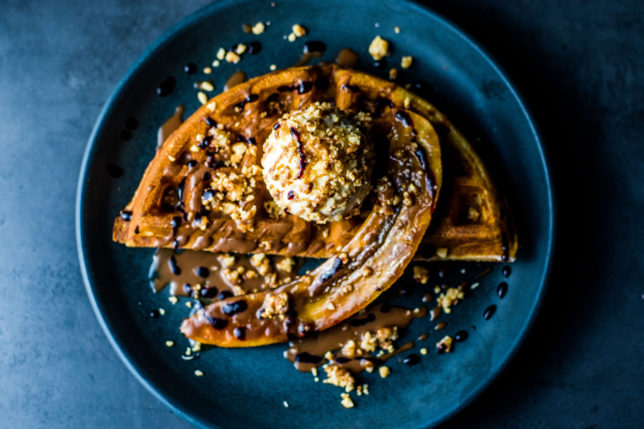 If the desserts look like they will tip you ovver the edge, how about sweet cocktail instead? We love the Bow Down Peaches from the new Summer Sips list. Satisfy your inner child with the peach flavour jelly sweet garnish!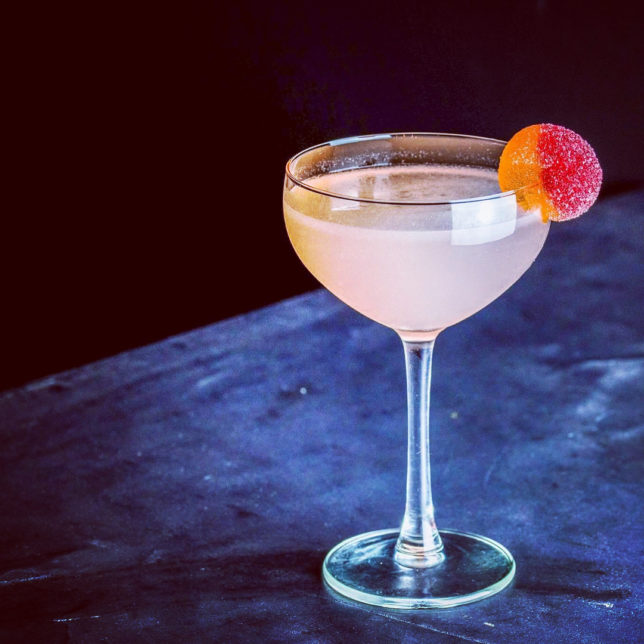 As with the current Dirty Bones locations in Kensington, Carnaby and Shoreditch, Dirty Bones Soho also serves a delicious weekend brunch, complete with Boozy Brunch Cocktail Flights, hollandaise-topped Dirty Crumpets and Dirty Bones' signature Chicken & Waffles topped with a fried egg.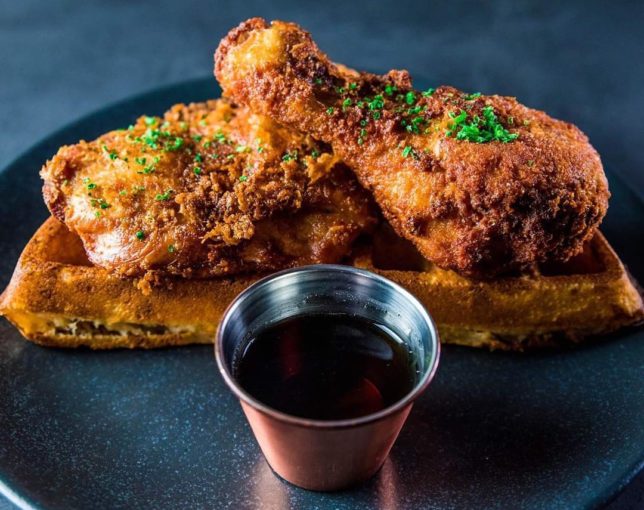 Complete with the brand's original blended playlist of hip hop, funk & soul classics and old school beats, Dirty Bones Soho are a welcome addition to the vibrant area's ever-thriving food, arts and music scene and the group's expanding portfolio of locations in London.
Dirty Bones Soho
14 Denman Street, London, W1D 7HJ
www.dirty-bones.com
@dirtyboneslondon