DIWAH Jewellery is a new luxury statement jewellery house, specialising in bespoke personalisation, within an innovative dynamic fashion platform. Now everyone can create striking and beautiful jewellery, incorporating semi precious stones and luxe fashion elements.
With a range of over 1500 semi-precious and precious components to choose from, you can create a truly unique and beautiful necklace design from the very start using components from the existing 10 pre-made jewellery collections. In addition there are a unique range of finishings and fastenings to suit wearability and comfort.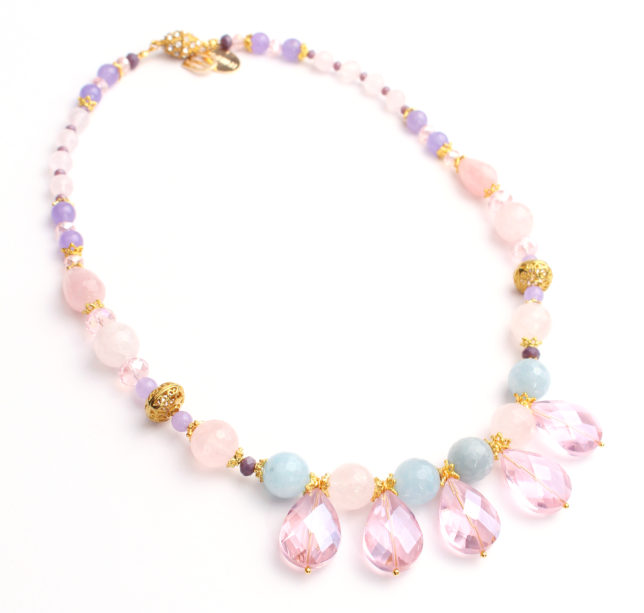 You can also choose from six necklace lengths including collar necklaces, pendant drop necklaces and long opera necklaces. No where in the world will you find such a vast range of semi precious and luxe jewellery elements from one source. The easy-to-use drag and drop function allows you to unleash your creativity and design a necklace or bracelet that is unique to you.
For those who are not not 100% confident in jewellery designing skills, or if you just don't have the time to create your unique, wearable masterpiece then the free online design service could be the perfect option for you. The service is an online form which asks you about design preferences and favourite colours plus other questions to help understand your individual style and wants. Taking this information, the highly skilled, trained team at DIWAH design individual pieces of jewellery, especially for you, and you select the one that appeals to you the most. You can even amalgamate designs to create a truly individual piece.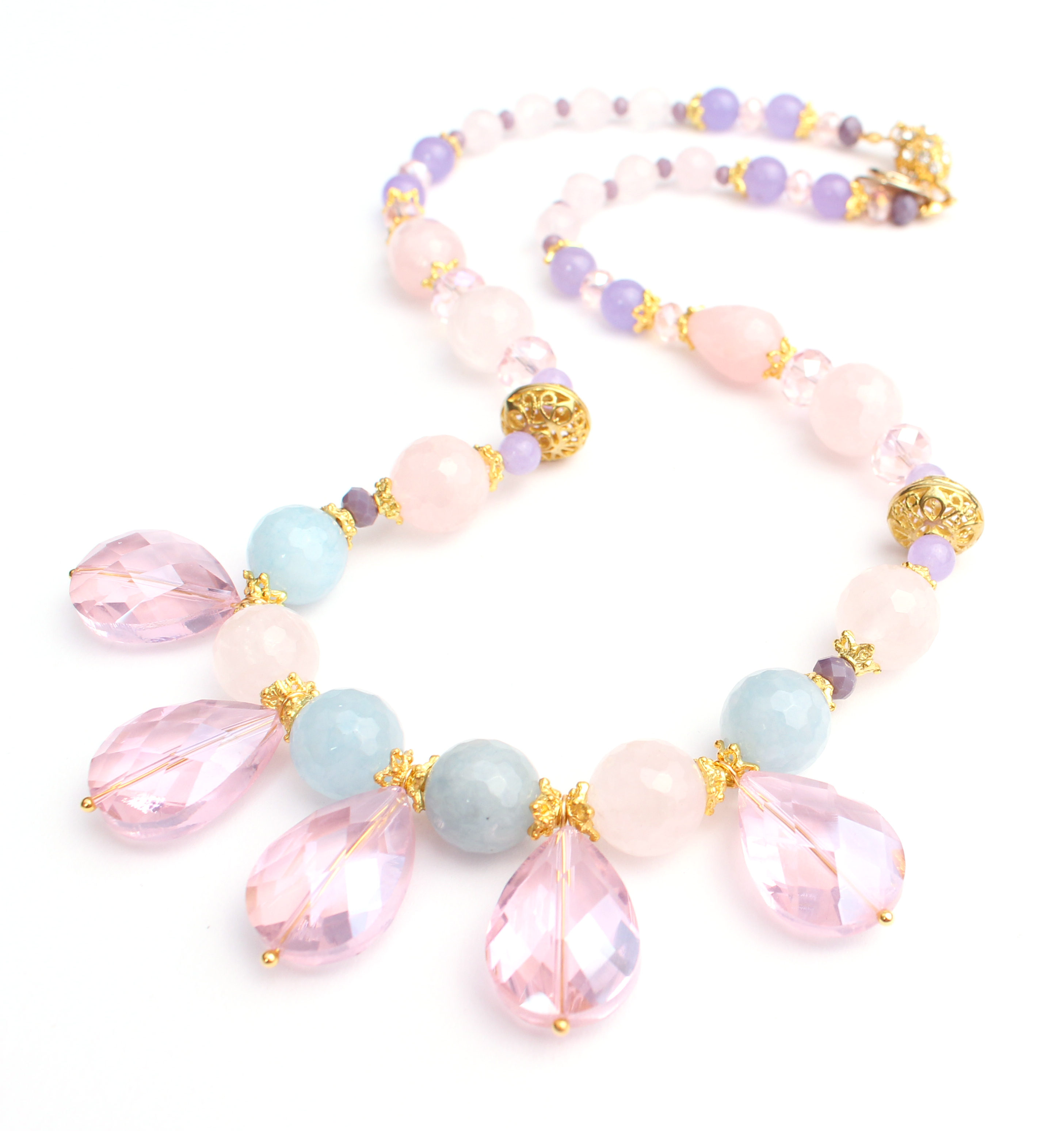 We used the design service to create a special necklace for Sloan Sheridan-Williams, media personality and founder of SLOAN! Magazine. Having submitted the design service form, we were presented with some gorgeous designs. The two that caught Sloan's eye were Natural Beauty and True Romantic… we love the cute names each necklace is given.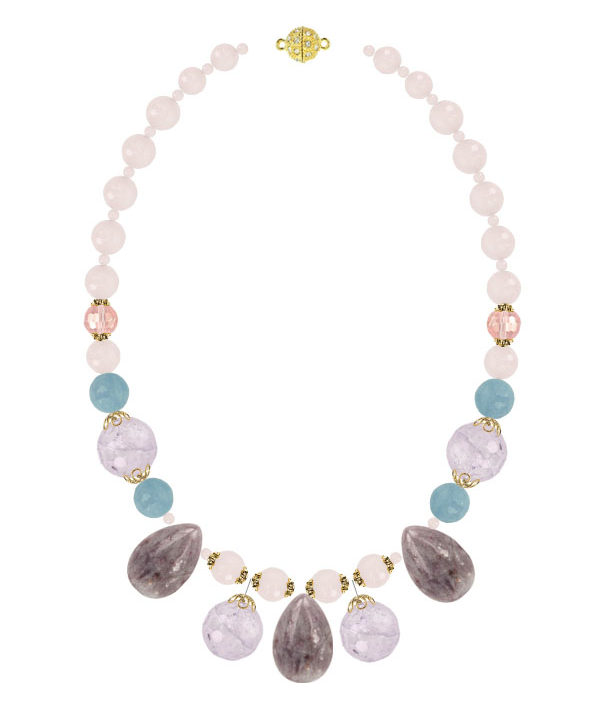 It was a tough choice deciding which was best as they were both gorgeous. Thankfully we were told that the designs could be amalgamated at no extra cost, to create a piece that took the best elements from each design.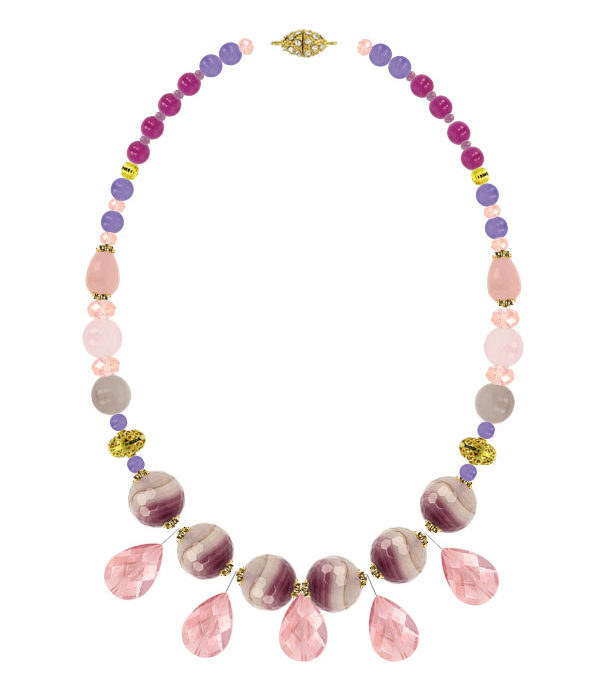 The resulting design was named Natural Romantic and looked stunning on the email from the design team, incorporating the teardrop charms and beautiful, semi-precious jade and agate in pastel pink and violet. This piece has an elegant, classic feel with a unique and exquisitely modern appeal.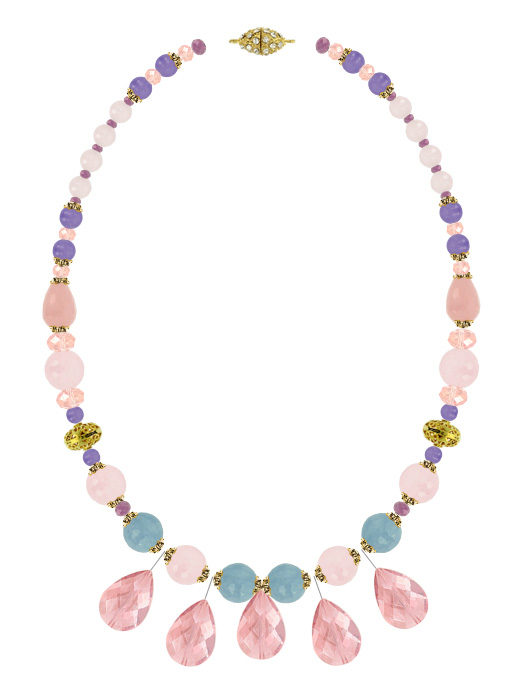 The 'Natural Romantic' necklace was created using faceted crystal beads, semi-precious rose quartz, jade and agate in beautiful pastel shades of sugar pink, lilac and powder blue. The front section of the necklace is adorned with elegant crystal teardrop charms, whilst the rest of the piece is embellished with shining, golden spacer beads. A magnetic clasp attaches the necklace at the back.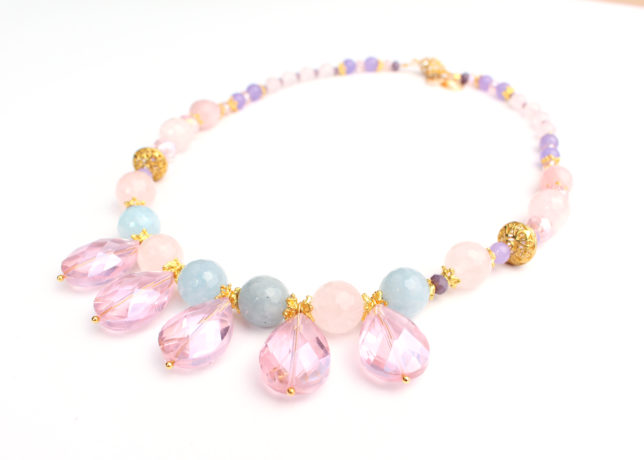 The lovely jewellery designers responsible for the 'Natural Romantic' necklace for Sloan were Laura Preston and Heather Smales, part of the design team at DIWAH. Everything is produced by hand in the UK and DIWAH prides itself on sourcing ethically from small artisan suppliers from around the world. Prices range from £30 up to £300 to suit every budget.
For more information please go to www.diwah.com