Donna Margherita is an authentic Italian restaurant in Battersea, which serves traditional Neapolitan food with a modern twist and is dedicated to southern Italy's spirit of passion, warmth and loyalty. Dish by dish, Donna Margherita serves the most authentic flavours in their Lavender Hill restaurant. They use centuries old Neapolitan cucina techniques to serve you the bellissimo dishes of southern Italy. A really good authentic Italian restaurant is a rare treat, so if it's consistently full of Italians, you know you're in for something great.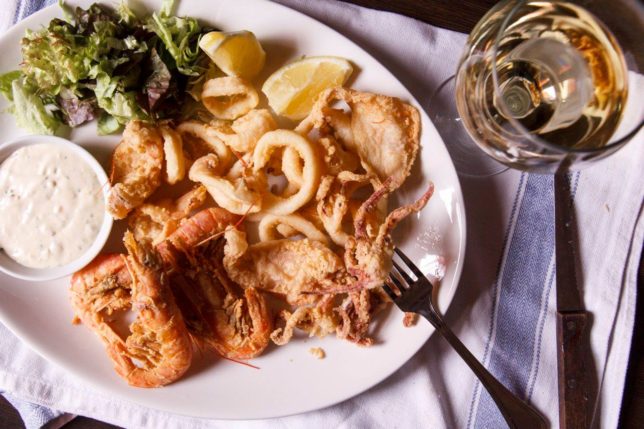 Founded in 2003, Donna Margherita has now refined the menu, focusing on using only the highest quality ingredients, many of which are free range, organically sourced and imported from southern Italy. The menu consists of a range of appetisers and antipasto: juicy beef meatballs in a homemade tomato and parmesan sauce, a selection of bruschetta including smoked buffalo mozzarella with aubergines and cherry tomatoes, steamed mussels with fresh lemon juice and cracked black pepper and a large selection of the finest Italian cured meats and fresh cheeses.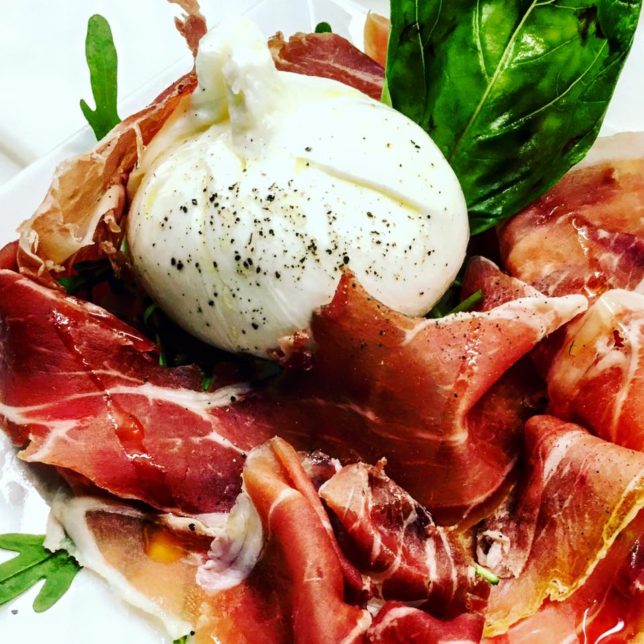 For main courses there is a lot to choose from – fresh pasta dishes (gluten free options are also available) include O'Spagett Donna Margherita, which is authentic unique recipe, combining Italian cherry tomatoes, basil, garlic and extra virgin olive oil. Meat dishes range from grass fed fillet cappaccio and charcoal grilled Italian style homemade Dingley Dell pork sausages. Fish courses include whole sea bass in a crazy water with garlic, white wine and cherry tomatoes, homemade pasta O'Sccialatiell Ro're Ferdinando and A'Linguin with fresh lobster.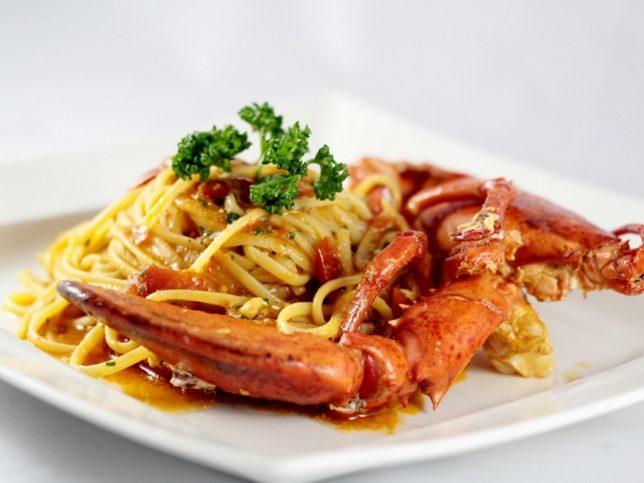 Then there are the famous pizzas, flying in many ingredients from Naples and the pizzas are handcrafted using Esposito's cucina method. From 1889 Naples became the pizza capital of the world. The menu ranges from the classic Margherita to Porchetta which marries succulent pork belly with fresh Italian mozzarella, provoke cheese and aubergines.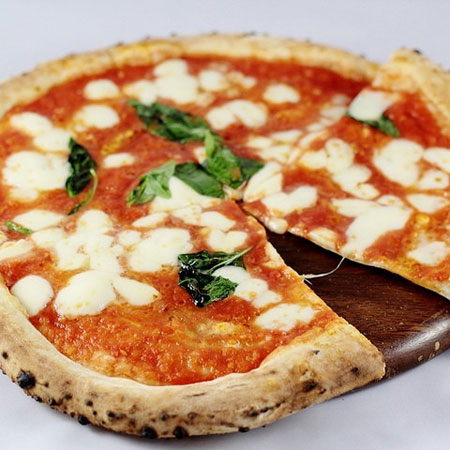 Gabriele Vitale, Owner and founder, is passionate about his home city of Naples and what he believes to be its greatest gift to the world — unsurpassed culinary heritage. Ever since he entered Italian catering college as a boy of 14, Gabriele has cooked, learned and absorbed the best from his mentor-chefs and other food professionals.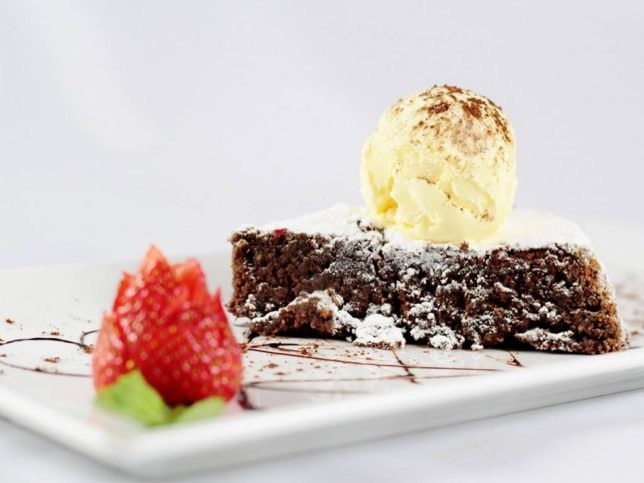 Consistency and authenticity are paramount among Gabriele's foodie obsessions and he is devoted to his homeland's spirit of enthusiasm, warmth and loyalty; what Gabriele proudly calls "Italian-style charm and enjoyment-of-life". He now has an operations role teaching and training his team, developing new recipes and sourcing the best produce.
Gabriele told us on our visit to Donna Margherita that the kitchen specialises in al dente cooking which is an authentic cooking style that allows the fullest flavours of the food come through thanks to the need for the diner to chew more thus releasing the aromas. Al dente cooking is also healthier as pasta that is cooked al dente has a lower glycemic index than pasta that is cooked soft.
Gabriele also explained that Naples is the traditional home of pizza and if you want to enjoy your pizza like they do in Italy then you have to eat it the Neapolitan way which is to fold the pizza slice up and eat it with your hands – knives and forks are a definite no-no if you want to be authentic and eat they way they do in Naples.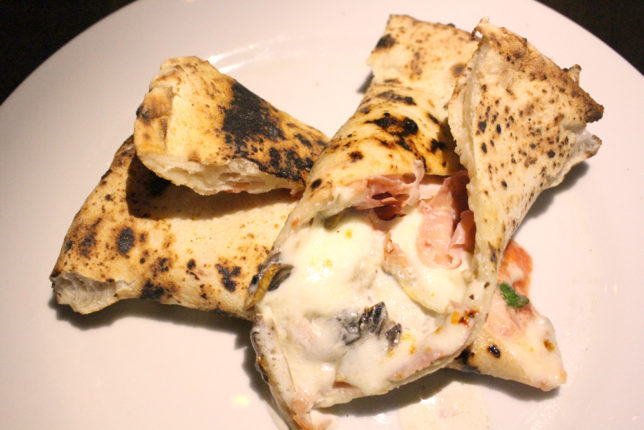 To start we began with a selection of peasant-style bruschetta – the first bruschette was topped with smoked buffalo mozzarella, aubergines and cherry tomatoes whilst the second was topped with Neapolitan Friarielli which is a type of broccoli only grown on the slopes of Mount Somma – very authentic and understandably renowned in Italy.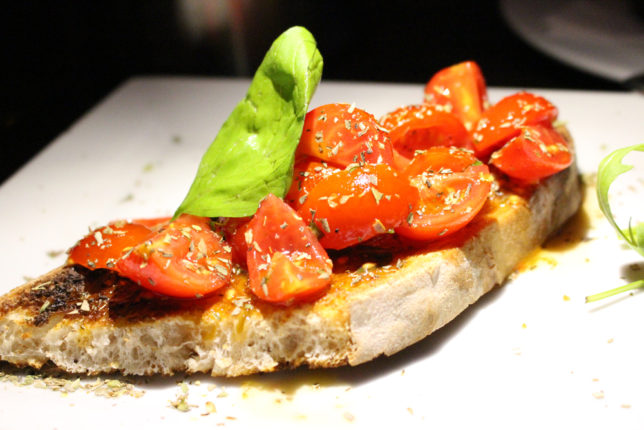 We also sampled the A' Fritturin which consisted of O`crocche – Fried potato croquettes with parmesan; L`arancin – Fried rice balls filled with smoked cheese; and O`scagnuzziell – Fried Polenta with salami and Ham. These were served with fried courgettes and aubergines batons.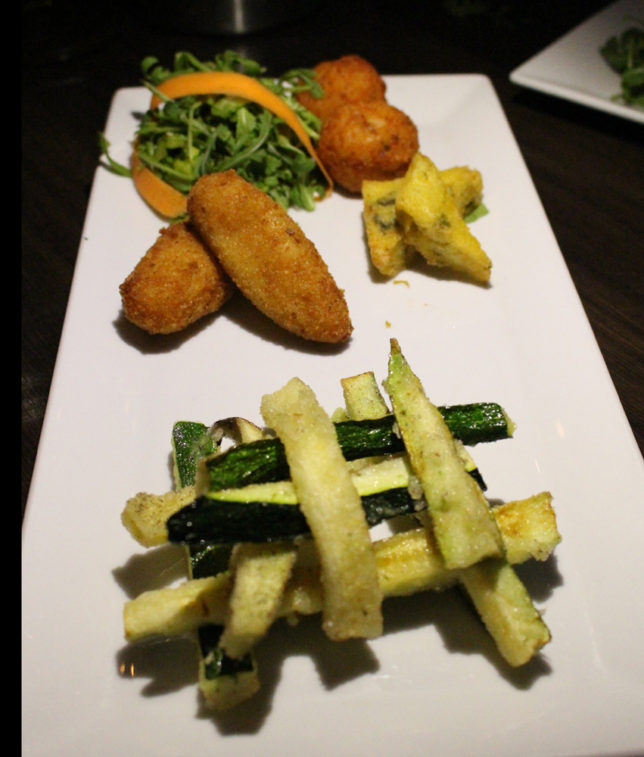 Moving on to the mains, my dining companion enjoyed his pasta dish of penne – cooked al dente of course and served in a sauce made with aubergines, tomato sauce and buffalo mozzarella.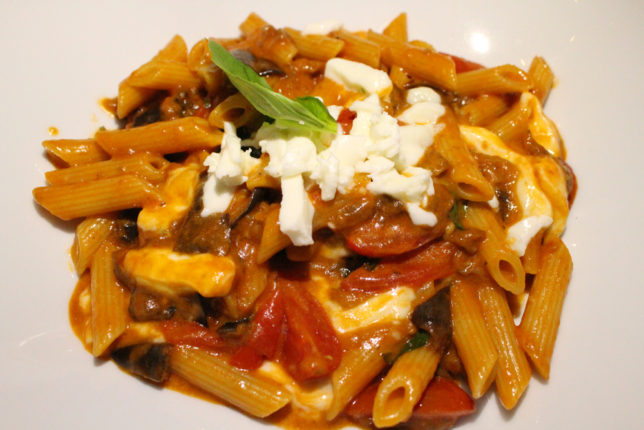 Just look at how well the pasta is cooked true Italian al dente style. You can see the white of the pasta giving the typical al dente texture.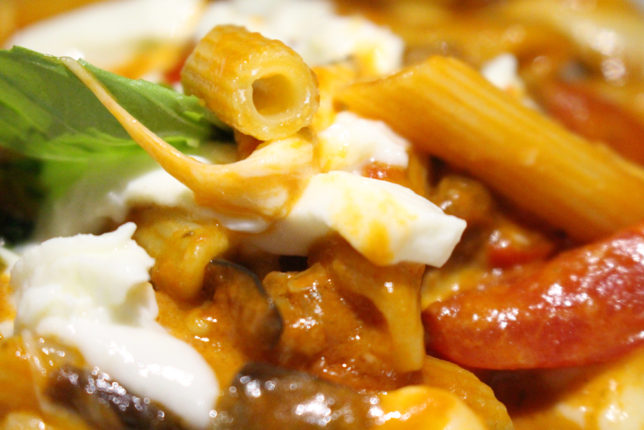 I chose a light and flavourful seafood risotto which the chef made especially for me knowing what a fan of seafood I was – the dish allowed the seafood to take centre stage foregoing any additional ingredients to detract from the super fresh fruits of the sea. It was also interesting to note that the risotto rice was also cooked al dente retaining taste and texture rather than the mushy dish served in lesser Italian restaurants.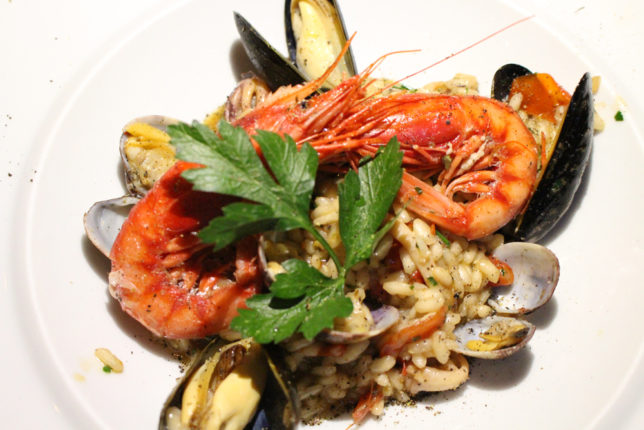 To end the meal we shared the Torta Caprese which is a delicious warm chocolate and almond cake and the perfect end to a perfect Italian adventure where we were whisked away to the heart of Napoli by Gabriele and his wonderful team.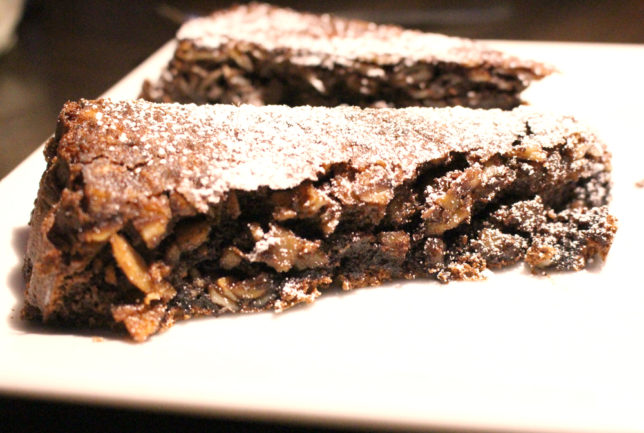 Donna Magherita
183 Lavender Hill, SW11 5TE
02072282660
www.donna-margherita.com
@dmargheritauk