BY DR GALYNA SELEZNEVA – Aesthetic Specialist in non-invasive procedures for face and body
It wasn't that long ago that celebrities who wanted to look ten years younger would take themselves off to a clinic for aesthetic surgery and, post-op, spend the next few months in hiding. The last thing they wanted was shots of their face with bruising and swelling confirming they had had work done.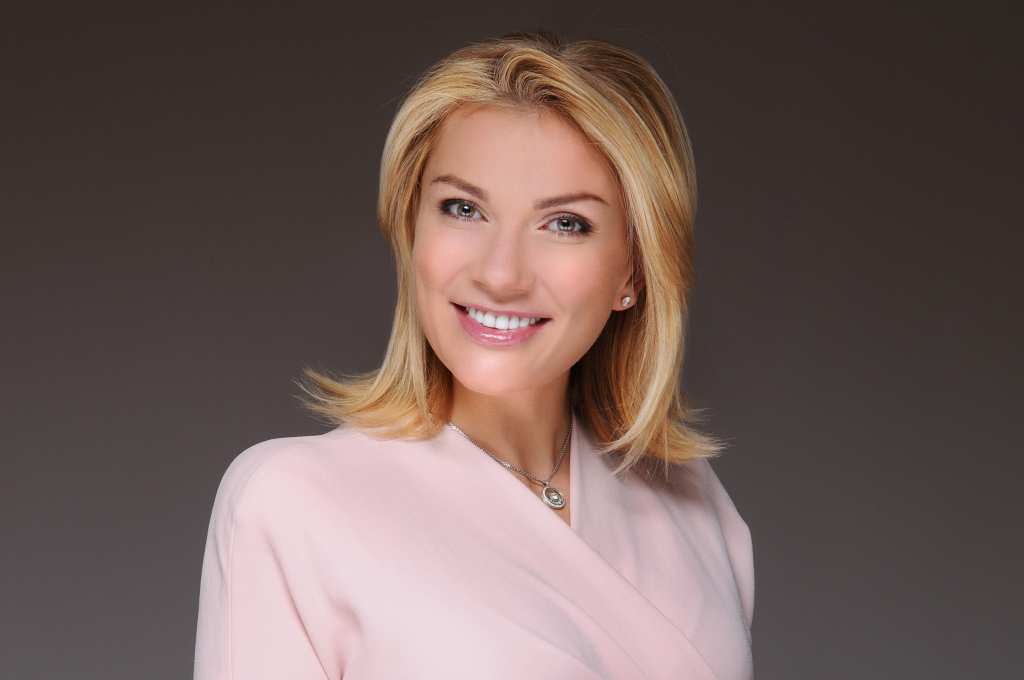 Now many are opting for non-invasive treatments. There are two treatments that are very popular and successful alternatives to the traditional facelift. Thermage uses radio waves and works on the face or body,and Ultherapy, uses ultrasound and tightens skin around the face. Neither of these treatments will leave a tell-tale scar and there is no need for post-op recovery. Thermage and Ultherapy are most effective when people are treated when they're still young as prevention is always better than a sudden radical change.
In addition to Thermage and Ultherapy there is a quick and simple treatment called Pellevé – a wrinkle reduction treatment which can be done in your lunchtime. There is no downtime and no recovery time. Patients tell me it makes them look more awake and more alive.
Again this is a favourite of celebrities for those red carpet moments, important photo shoots and events where they are going to be in the public eye. I describe it as having an instant lift which makes you look as though you have slept for 24 hours or been holidaying in the Maldives. Many non-celebrity clients simply book it for special events, from birthdays to anniversaries and it is particularly popular as a wedding day treatment.
One of the simplest and best value treatments is a high tech facial known as ELOS, which also uses a radio frequency device. It is quick and simple and, while you may need more than one treatment, it is great at refreshing the face. The cost starts at £200 per treatment and I know that many people will pay that for a beautician and beauty products without achieving the same results.
Most of these non-invasive treatments first came in ten years ago and have since proved themselves to be safe and extremely effective. I administer them every day as an aesthetic medical doctor at one of the world's leading clinics – Dr Rita Rakus – in London. I can't name names, although the papers have done, but I can tell you that Dr Rakus's clinic has become a regular stop for many of today's stars and even royalty.
As Dr Rakus says: "More frequently, I am asked for cosmetic solutions with a gradual effect that is not immediately noticeable. This is especially important to those in the spotlight. My patients do not want to be asked what they've had done at the dinner table or across the boardroom table! Those effective treatments that achieve results over a longer period of time like Thermage® are very, very popular and make up a large percentage of the treatments I carry out."
Non-invasive treatments have a multitude of benefits over the traditional treatments. How many of us have gasped when we've seen a celebrity who has had an obvious face-lift and we no longer recognise them? That is not good. Non-invasive treatments cause a subtle and gradual change.
Non-invasive treatments mean that celebrities don't have to fear close ups as there won't be a tell tale scar and they will still look like the same person. They also don't have to change their filming schedules or photo-shoots. But of course its not just celebrities who struggle to take time off work to recover post-op. Who really wants to use up holiday allowance or take unpaid leave?
As society changes and technology evolves there are options out there for all of us. The secret of looking good is no longer in the stars.
Dr Galyna Selezneva is an aesthetic medical doctor currently practising at one of the world's leading clinics – Dr Rita Rakus – in London. Dr Galyna was born in the Ukraine and trained as a medical doctor and psychiatrist. She is a specialist in non-invasive procedures for face and body and uses the latest technology including energy devices and laser treatments. Dr Galyna comes from a family of doctors and is a member of the General Medical Council. Dr Galyna has a Masters degree in both Psychiatry and Economics and studied in the USA and UK. She believes prevention is important if people want to look their very best by the time they reach middle-age and older. She is passionate about helping men and women look and feel the best they can be.