SLOAN! asked Isabel Pintado, senior vice president & managing director of Wilson Associates in Dubai, for her thoughts on the changing face of Dubai as an emerging cultural hotspot for creatives, designers and the modern traveller alike. Here's what she had to say…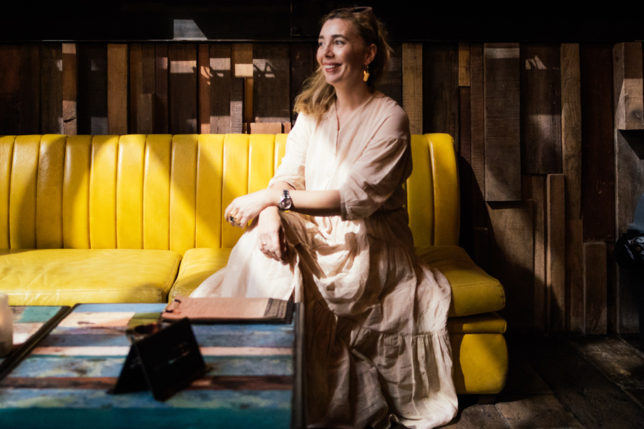 Over my nearly 20 years living in the city of Dubai, I have seen a great deal of change that extends beyond the obvious—wealth, luxury, and fashion. When I first moved to Dubai, the interior design industry was small and quite traditional in style with only a handful of international firms opening local offices in the city. But over time, the world became aware of Dubai's potential and increased awareness led to significant growth.
One significant turning point was the recession of 2008. It was a difficult time for designers around the world, but the economic hardship actually brought surprising results and helped the city mature. After several of Dubai's decoration studios closed, new companies with a fresh perspective took their place. The emergence of local design talent gave way to new developments in the city. Here are three examples:
Dubai Design District
For the design community, the creative process is never achieved in isolation but is the result of communication, interaction, and socializing. The establishment of Dubai Design District (D3) acknowledged and reinforced this assertion. D3 is a centralized place for collaboration and interaction for the design world of Dubai.
Designers initially expressed skepticism from the outset as to how successful the design district would prove. But slowly and surely, more and more designers and architects adopted the concept and set up offices within the district. Of course, this spurred a ripple effect, and as more designers opened studios in D3, additional talent followed suit. My firm, Wilson Associates, will be relocating its local design hub to the 5th floor of Building 4 in the Design District this year.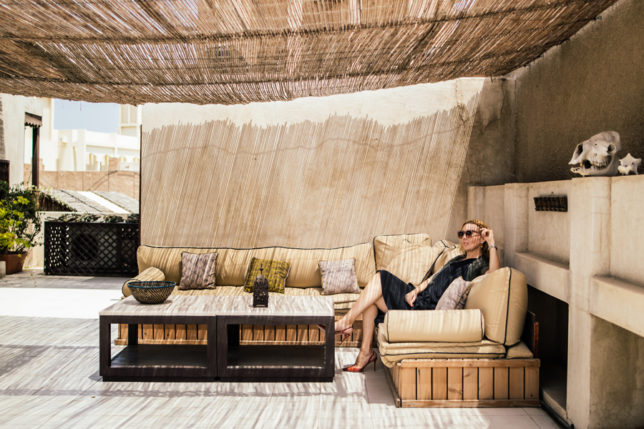 Regional Events
The design community comes together to celebrate talent with events such as Downtown Design, Design Days, and Art Dubai, among others. One good example came during the close of Dubai Design Week. We participated in Architectural Digest Middle East's annual Art of Dining event. Our design team was among 12 designers and architects invited to create a dining table scene donated by suppliers, and clients were invited to dine with the team at the decorated table. This was a great example of how fostering collaboration and exchanging ideas are key factors for any industry to flourish. And these events are proof of that.
Hotel Development
Along with the influx of designers and creative minds, Dubai has seen a regional market shift toward tourism, driven by declining oil revenues. Dubai is at the forefront of regional tourism development. City leadership has demonstrated outstanding vision, seeing potential in tourism for the United Arab Emirates. Over 20 years ago, this was unheard of. But more recently, the city has worked to secure events such as the Football World Cup in 2022—placing the UAE and especially Dubai as an international leader of the region in terms of entertainment and tourism.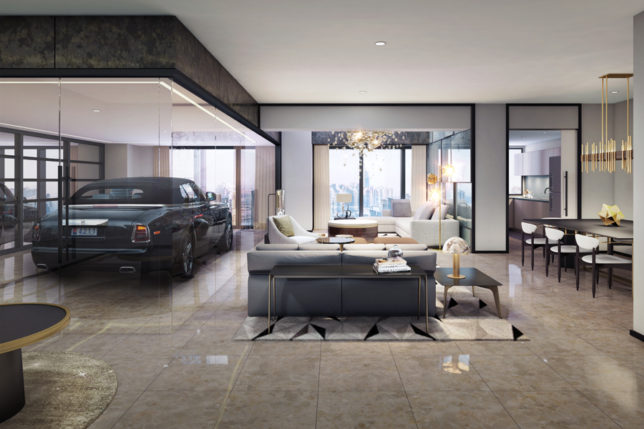 To support the tourism boom in Dubai, more hotel projects are under development to meet the lodging needs of global travelers. We have worked on a number of projects slated to open in the region, such as the Taj Hotel, Marriott Hotel Taghazout Bay and the La Maison Residential Tower, all under construction, as well as the renovation of the historic Doha Marriott Gulf Hotel.
Our firm has been actively working in Dubai from our offices from around the world for over 20 years. Three years ago, we opened our local Dubai design hub, which serves as a central spot for our work in the region. We are thrilled with the direction Dubai is heading in terms of design, and honored to be part of this important change.
About Isabel Pintado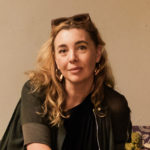 Isabel Pintado is senior vice president & managing director of Wilson Associates, Dubai. She leads the Dubai design studio, oversees the design direction for each project, and generates opportunities for Wilson's global design studios. For as long as she can remember, her passion has been for design. Isabel kindles her creativity by trekking in the mountains, camping in the desert, and hosting dinner parties for friends. Much of her inspiration is found through her love for travelling, watching people on the street, and visiting exhibitions by an eclectic roster of artists and designers.