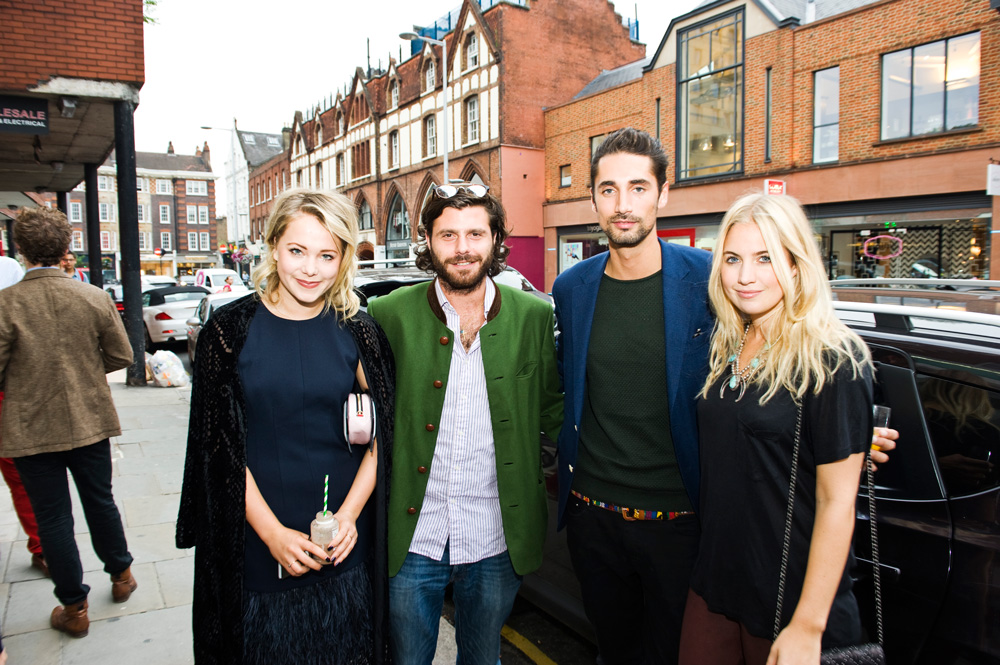 As night fell on the 4th September, Kings Road was set ablaze with the stunning and highly anticipated opening of brand new blow dry and updo bar, Duck & Dry. Business partners and owners Yulia Rorstrom and top International Hair Stylist Snowden Hill could be seen navigating through the immense crowd of Chelsea based actresses, socialites and journalists greeting everyone with specially created Rossinis and Bellinis from Duck & Dry's very own bar.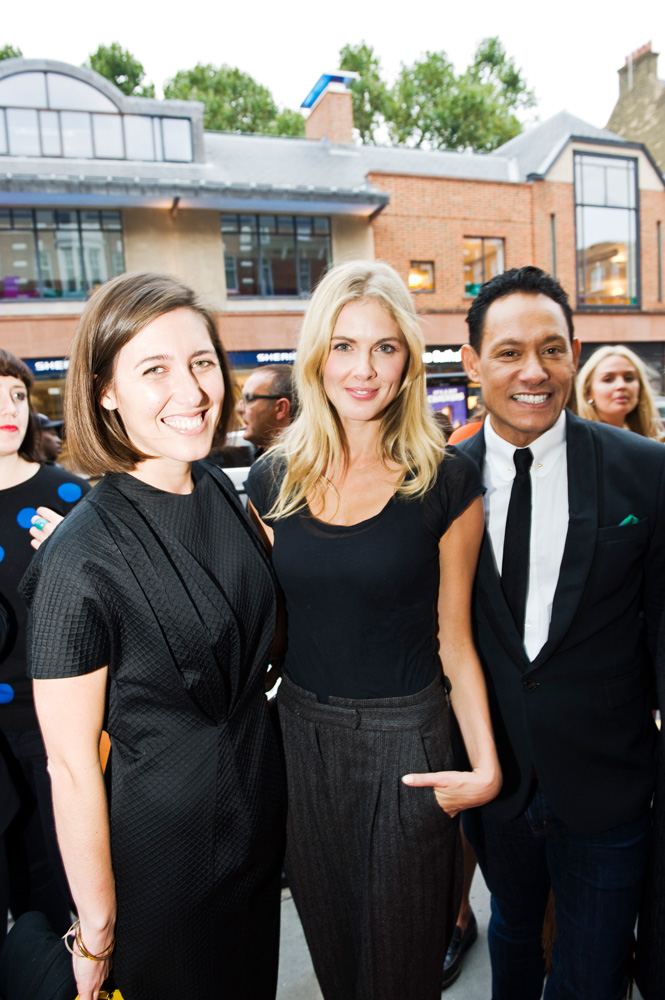 With memorable guests including Donna Air, Emilia Wickstead, Hugo Taylor and a dynamic DJ set from Finlay Kemp, the night was a true success. Guests nibbled on seared tuna and arancini truffle canapés from nearby Beaufort House as well as fresh oysters from The Oyster Meister while admiring the beautiful floral displays created by Celebrity Florist John Carter. Those who weren't drinking could enjoy the healthy cold pressed raw juices from Plenish Cleanse – the new 'en vogue' health craze.
The party was such a success and the guest list so immense that guests were spilling out of the salon onto the street – so much so that it attracted a visit from the police; truly the sign of a good party!
We spoke with Darren Hau and a couple of other stylists at Duck & Dry who talked us through the fabulous collection of 8 signature blow drys and 8 stunning up dos. With Duck & Dry open from 7:30am to 7:30pm there is no excuse to ever have a bad hair day again! Sloan Sheridan-Williams will definitely be popping in for a "Classic Duck" before media appointments and she recommends the "Va Va Voom" for those glamourous nights out be it at the coolest London parties or a special red carpet event. Duck & Dry is versatile and can cater from an upmarket hen night to a busy career woman and everything in between.
With a fine selection of drinks available to enjoy during your visit and fabulous £2 coffee to take away with your fabulous new hairstyle, we are sure you will enjoy the first class treatment after your fabulous blow dry or updo and the fact that walk ins are welcome means that you are only ever a 10 minute wait away from having your hair styled to perfection.