Dylan's celebrates the local produce, character and natural beauty of North Wales. We were lucky enough to stop by the Llandudno restaurant on our way to spending a restful night at Bodysgallen Hotel.
Like it's two sister restaurants Dylan's in Llandudno enjoys a beautiful location, exciting individual architecture & a commitment to providing the best experience of local food & service possible.
Over the last six years the hardworking Dylan's team have done their best to serve the finest & freshest fare that they can, highlighting local seafood, meat & vegetables alongside Welsh beer & spirits, expertly mixed cocktails & perfectly chosen wines.
Dylan's prides itself on its family-friendly welcoming atmosphere and are open seven days a week for lunch and dinner supported by their loyal local customers in addition to grateful visitors like ourselves who come to the restaurant thanks to it's reputation in the local area for serving some of the best seafood dishes in North Wales.
What better way to start than with a delicious signature dish of in-house oak smoked chicken in a creamy risotto enriched with mascarpone and flavoured with chives. Garnished with a parmesan crisp this is an excellent starter showcasing the restaurant's commitment to quality produce and delicious flavours.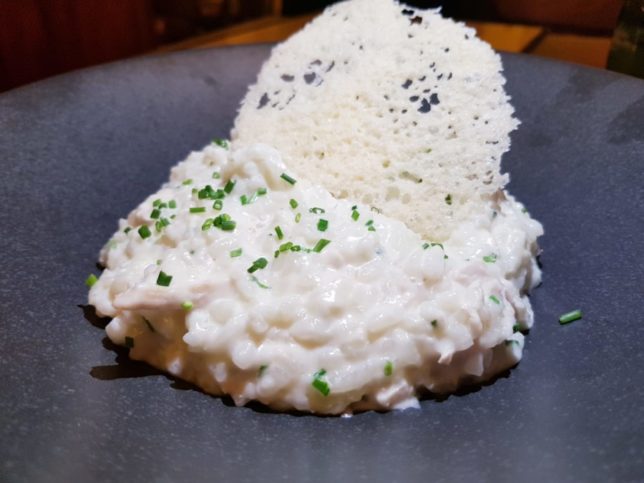 Those coming to enjoy Dylan's seafood offering can look forward to a range of equally delicious seafood starters including seared scallops tasting ocean fresh and served with confit streaky bacon, pea puree & shallot rings.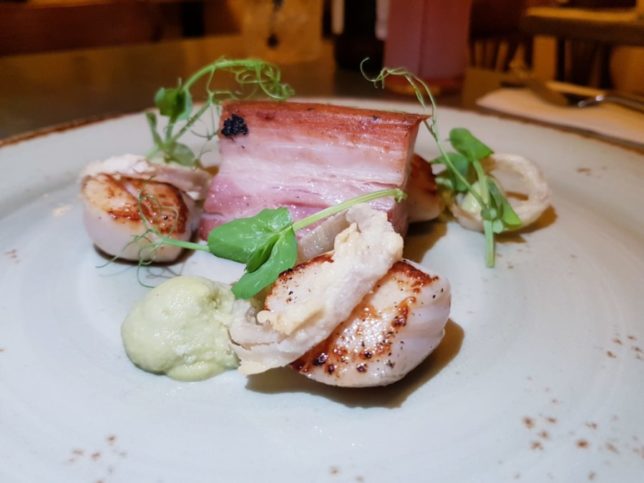 Another delicious starter which takes are ubiquitous ingredient up to the next level is Dylan's take on the calamari starter, here lightly spiced for an exotic kick remaining succulent and tender served with a moreish garlic mayonnaise that keeps you coming back for more.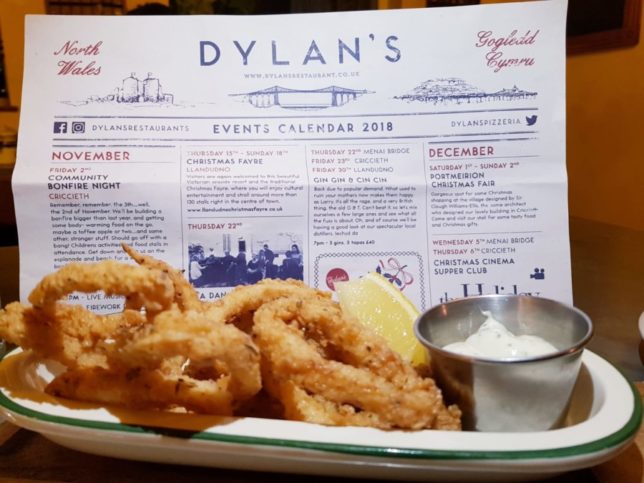 With an interesting variety of main course dishes there is something for everyone on the menu at Dylan's in Llandudno be it fish, fowl or flesh. Another classic that boasts the best of North Wales seafood offering is the Seafood linguine packed with juicy mussels fresh from local seas in addition to plump prawns and sweet tasting crab meat flavoured simply with olive oil chilli and lemon to allow the beautiful flavours of the seafood to take centre stage in this satisfying dish.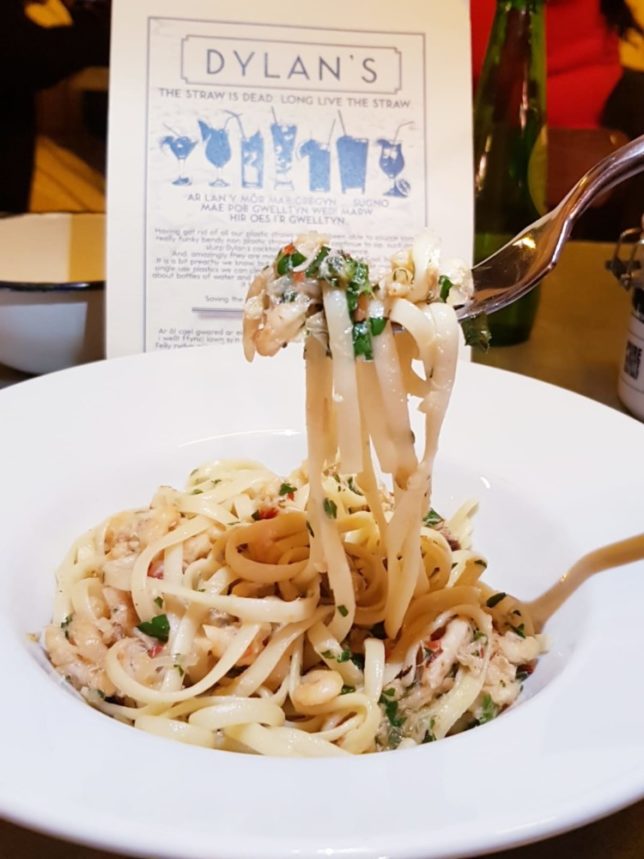 If seafood is not your thing fear not because although Dylan's is known for its amazing local produce from the sea it also serves tasty meat dishes that are also based on Welsh ingredients. A prime example of this is the hearty Welsh lamb stew made with lamb from the renowned Dolmeinir Farm and fresh seasonal winter vegetables served with herb dumplings and a delicious gremolata for that Italian touch.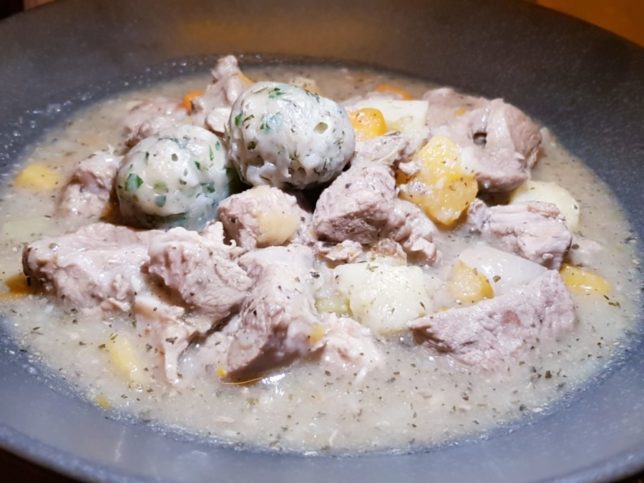 For those with the sweet tooth don't miss the delicious selection of desserts available at Dylan's in Llandudno. We hear that the sticky toffee pudding and double chocolate brownie are both to die for. Or for an English inspired dessert taken across the border with a Welsh twist, why not try the Messy Môn which combines the usual ingredients one would find in Eton Mess of meringue and whipped cream with fruity apple compote and blackberries.
Dylan's
East Parade, Llandudno, Conwy LL30 1BE
01492 860 499
www.dylansrestaurant.co.uk
@DylansPizzeria