Rob Burgess is Editor of headforpoints.com, the UK's biggest frequent flyer site helping business and leisure travellers maximise the value of their miles and points. We asked him to share his expert advice on how to get elite airline status quicker.
Having elite airline status used to be about the finer things in life – skipping the queues at security, heading straight into a luxurious lounge for some free champagne and food before waltzing onto the plane when you felt like it.  This is still true, of course.
Today, however, airline elite status also brings more mundane benefits – free seat selection (British Airways charges £180 return for the best seats in long-haul Business Class), a reduced chance of having your hand baggage taken away at the gate and a little chance of being thrown off an oversold flight.
What most people don't understand is that elite status is easier to get than you think. I am focusing mainly on British Airways here, but the same principles apply to other airlines.
British Airways requires 600 tier points in 12 months for a Silver card in the Executive Club.  This brings lounge access, free seat selection and extra baggage.  When you see that a short haul Economy flight only earns 5 tier points, however, you may give up straight away. Don't. Look further.  A one-way long-haul business class flight on BA is 120 tier points.  Just five one-way flights will get you that Silver card.
But that's too many for me.  It is 140 tier points per flight when you fly long-haul Business Class on a partner airline. Fly to Asia on BA's partner Qatar Airways and you change planes in Doha.  Fly to Los Angeles with BA's partner American and you could change in New York or Washington.  Suddenly you're doing two flights each way, so 2 x 140 tier points.  That is 560 tier points in one return business class trip.  Your Silver card is virtually in the post.
If it is airport lounge access you crave, you can get it via a premium credit card.  American Express Platinum comes with two Priority Pass lounge cards.  American Express Preferred Rewards Gold is free for a year and gives all applicants two lounge passes for free.  HSBC Premier World Elite credit cards come with free airport lounge access.
These are usually for third party lounges, but they are often better than airline-run ones.  The best lounge in BA's Terminal 5 at Heathrow is the independent Plaza Premium one.
Even if you fly low cost, you don't have to miss out on perks.  The easyJet Plus membership scheme (€199 per year) gets you seat, boarding and baggage perks.  Combine it with lounge access via your credit card – Luton, Stansted and Gatwick have good independent lounges – and you will have much the same experience as a British Airways passenger at Heathrow who has a Gold or Silver card.
Here are some other tricks:
If you have status with one airline, other airlines may match it to tempt you to switch. statusmatcher.com is a good website where people post successes and failures.
Airlines have lots of partners.  Greek airline Aegean, for example, is the easiest of the 29 in Star Alliance to get status with.  An Aegean status card is valid across the alliance.
BA lets its top Gold Guest List members give Gold status to one friend per year, and Silver status to two friends.  Got any heavy travelling friends?  Time to buy them a beer.
Finally, don't get status conscious.  If you always fly Business or First Class, you don't need elite status.  You get the perks anyway. Feel free to pick the highest quality and most convenient airline for each flight you make.
About the expert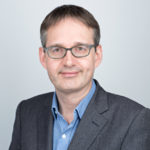 Rob Burgess is Editor of headforpoints.com, the UK's biggest frequent flyer site with 1.3 million monthly page views. It helps business and leisure travellers maximise the value of their miles and points.