The 13th July is Embrace Your Geekness Day and Barefoot Wine & Bubbly is helping us celebrate our inner nerd with the launch of their new ruby red Geek Chic cocktail.
After days locked in a room calculating the precise formula for the concoction, the mathematician mixologists at London's The Cocktail Trading Co. combined lashings of cold brew coffee, ginger and orgeat with Barefoot's brand new Malbec to formulate the Geek Chic. Coffee, ginger and chocolate are fantastic for mental alertness.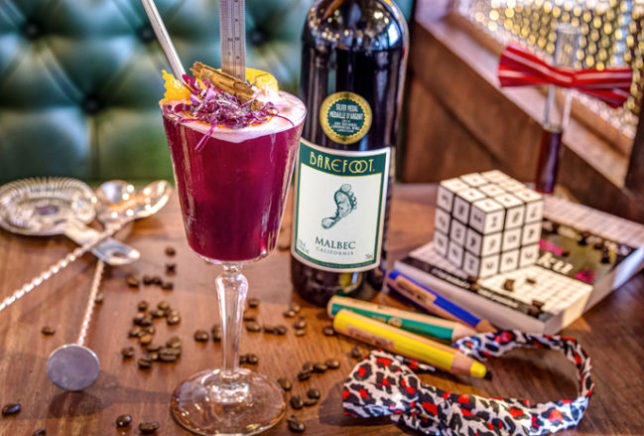 For an instant taste of the Geek Chic equation, find your way to The Cocktail Trading Co. where you'll be served this ingenious cocktail for only £9.00. Available until August 5th at 50-52 Long Lane, London EC1A 9EJ. Barefoot Malbec is available from all good stockists nationwide for £6.99.
Ingredients (Serves 1)
100ml Barefoot Malbec
15ml Cold Brew coffee Liqueur
1 Ginger Coin
15ml Orgeat
5ml Lemon Juice
Directions
Muddle a ginger coin in a cocktail shaker
Combine Barefoot Malbec with cold brew coffee liqueur, orgeat and lemon juice
Fine strain the fluid into a wine glass with cubed ice
Optional: Garnish with a Killer Sudoku puzzle!