Today, more and more people understand the importance of keeping fit – especially when you are about to have a baby. Pregnancy Yoga has never been so popular, offering a chance to connect with baby and discover practical breathing techniques whilst also stretching and healing those niggly pregnancy ailments.
Clare Maddalena, founder of LushTums the UK's leading experts in pregnancy, pre/postnatal yoga and antenatal education, discusses the benefits of practicing yoga during pregnancy and explains everything you need to know about pregnancy yoga.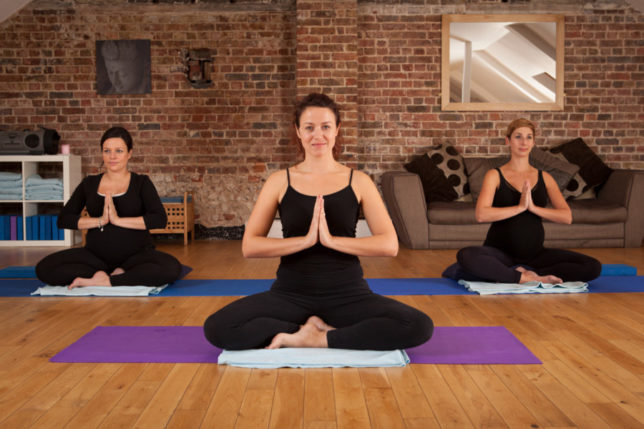 Find Your Yoga Class
Explore and research pregnancy yoga classes in your area. You may already attend a yoga class, but your regular teacher might not be qualified or insured to teach you while you are pregnant. It is vital to check they are qualified.
BREATHE
The breath is one of the most important aspects of any yoga practice – and it is more essential than ever with pregnancy yoga. The breath work and relaxation at the end of each class gives you the key tools to help you relax at home, as well as practice for the labour itself.
Birth Preparation
A great pregnancy yoga class will always include lots of antenatal education and tips for birth, from breathing techniques to help you cope with contractions to ways to help you relax in between and conserve your energy.
And if you take time each week to practice the breathing techniques then you are more likely to use them as a matter of course on the big day.
Good Positions
Optimal Foetal Positioning (OFP) has been proven to lead to a smoother and shorter labour so it is well worth practicing these specific positions during a class. The 'all fours' will encourage baby to be in a prime birthing position whilst being a very relaxing pose during labour.
Practice your OM
Vibrations and rhythmic pronunciation have a physical effect on the body as they slow down the nervous system and calm the mind – just like meditation. Practicing certain OM sounds in yoga will help when the day comes to breathe your baby down.
Connection
Of course, any yoga practice is a fantastic time to connect with one's own self but never more so then in pregnancy can be a daunting time. Allowing yourself to check in with your bump and baby helps process the big transformational experience you are about to undertake.
Community
One of the best parts of joining a pregnancy yoga class can be meeting and connecting with other women on the same journey as yourself. Every Lushtums class allows time for participants to chat about any current challenges, feelings and general wellbeing. It is a great time to offload any worries you may have in a supportive space.
It is so important to make friends and create a network of support. So many people that you meet at this time will go on to become life-long friends.
Enjoy the journey
A great yoga class can help provide the tools you need to support the decisions you make at this time and help navigate any difficulties. It will also help prepare you for the big day in the best way possible – calm and relaxed.
And it doesn't end there, consider joining a dedicated postnatal yoga class to help you heal physically, mentally and emotionally and find yourself once more, but this time as a mother.
About the expert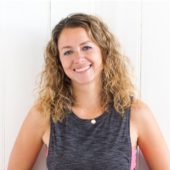 Clare Maddalena founded LushTums in 2007. Clare began as a yoga teacher back in 2003 after realising the incredible benefits her own yoga practice had on her pregnancy, birth and mothering journey. She decided to share this with others and LushTums was born.
LushTums is the UK's leading expert in pregnancy, pre/postnatal yoga and antenatal education. Classes take place in over 22 locations across the UK with tens of thousands of women attending a regular class. LushTums specialises in yoga during pregnancy, as well as tailored postnatal classes, classes with newborns and WiggleBums – speciality kids yoga classes carefully and creatively crafted for children aged 1 year to pre-schooler.
Clare is a registered Antenatal Educator and Birth Doula with FEDANT and has personally taught and worked with well over 10,000 women; teaching pregnancy yoga, antenatal education, postnatal yoga and women's yoga. You'll still find Clare teaching weekly in several studios across Brighton today.