Maybe you've noticed (but just in case you haven't) eating plants is huge in London at the minute. Call it vegetarianism, veganism, or plant-based, London is experiencing a surge in the number of people, brands, restaurants and celebrities who call themselves one of those three things. Vegan Nights, a one-night vegan street food festival hosted at the Old Truman Brewery at the end of September, was so popular they had to turn away visitors halfway through.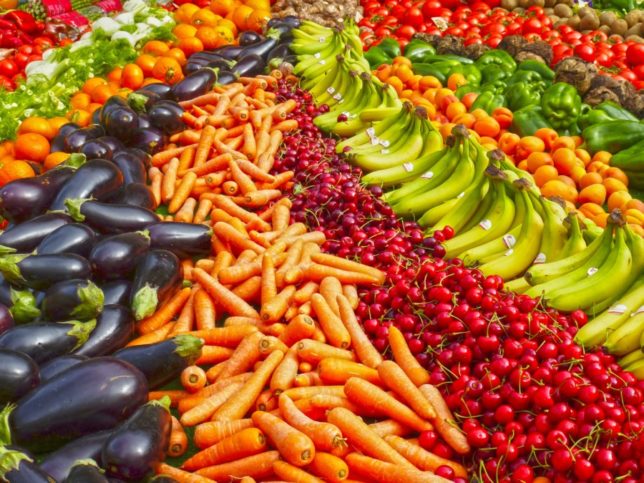 And it's not just niche either – increasingly, more and more brands are looking to cater to this growing number of hungry vegans. Pret a Manger recently opened their third Veggie Pret after having huge success with the previous two, Wagamama just launched an all-vegan menu and even Carluccio's is getting on board with an exclusively vegetarian/vegan pop-up at the flagship restaurant in Covent Garden.
So why all the buzz, you might be wondering. After all, veganism is hardly a new concept.
What has happened in recent times, aided very much by social media, is that the core ethos of veganism – compassion – has reached a new generation, who have embraced it and have injected creativity, fun and flavour back into it. Gone is the vegan food of old, bland and entrenched in stereotypes; gone are the days of the tie-dyed, dreadlocked vegan. Today's vegan community is a young, eclectic mix of people from all walks of life, united by compassion and certainly much more interested in telling you about how good the seitan fried 'chicken' at House of Seitan is than shaming anybody for not being a vegan.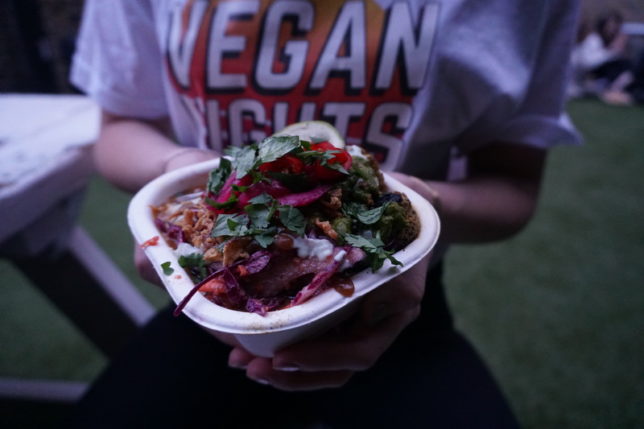 This has very much been boosted by a growing number of vegan influencers making vegan food look incredibly tasty. Take Gaz Oakley of the Avantgarde Vegan. His Instagram is full of bright, colourful and innovative takes on traditional classics including jerk chicken burger, masala dosas and his take on a Snickers bar, the salted caramel peanut & pecan bar.
Celebrity endorsements don't hurt either, with the vegan message being spread by the diverse likes of musicians such as Thom Yorke, Ariana Grande and Boy Better Know founder JME, and actors including Jessica Chastain, Alec Baldwin and Natalie Portman. Even Beyonce has extolled the virtues of a plant-based diet.
Perhaps more importantly, it's not just artists speaking about the benefits of eating only plants – a growing number of athletes are swearing by it too. Too often in the past was veganism seen as a cause of weakness in athletes due to the lack of protein. It's hard to argue that now when somebody like heavyweight boxer David Haye is telling you otherwise. From Lewis Hamilton recently announcing his turn to veganism, to stalwarts like MMA fighter Mac Danzig and record breaking ultramarathon runner Scott Jurek, these athletes are all saying it improves their energy levels and recovery time.
But at the end of the day, what's really driving this boost in popularity is just how damn good vegan food has become; besides the aforementioned House of Seitan (a vegan 'chicken shop'), London has seen a bevy of new vegan restaurants rise over the last year. Take Club Mexicana, which makes delicious and inventive Mexican food, or the highly lauded Cook Daily (which does seriously indulgent takes on asian cuisine) – today's vegan food is certainly not boring. Rather than see using only plants as a limitation, these places have been getting creative with their cooking and bring out the best flavours out of all kinds of plants and vegan staples.
Our own journey has been affected by all these factors. As long-time vegans, food has been a passion of ours for more than a decade. When vegan options were less plentiful, we were always on a hunt for delicious snacks to keep us going during busy days. We started making our own snacks, eventually coming up with our roasted peas – a delicious snack that's full of protein and fibre, and contains less fat and fewer calories than popcorn. We called ourselves BRAVE because we wanted to encourage more people to take the sometimes scary step towards a plant-based diet, and it has become our mission to get as many people excited about eating more vegetables as we possibly can!
About Seb Sokol
Seb is the co-founder of BRAVE, a plant-based snacks company, which he launched together with his wife Amber in July 2017.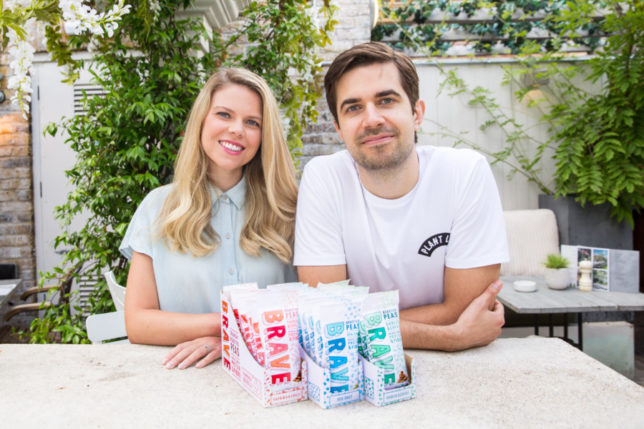 As a long-time vegan, Seb saw the current growth in the plant-based eating movement and the lack of interesting brands in that space as an opportunity to create a brand that could be as exciting as it was influential in convincing people to eat more plants.
Having spent almost a decade working in the advertising and creative industries, Seb understood how hard it can be to change people's behaviour and thus the importance in creating a brand that provides compelling reasons for people to do so. Wanting to stay away from lecturing and focusing on 'No's' and instead inspire people to make a positive change, being BRAVE became the focus of the message – a rallying call to stand up to the fear that prevents us from taking chances and making a change for the better.