Eye of Horus' latest launch is sure to catch a few eyes this Autumn/Winter. Joining the brand's covetable collection of award-winning products are the new Baked Goddess Eyeshadow Palettes. With warm bronzy hues, as well as cool, icy shades, these four palettes are the perfect accessory for your winter wardrobe. Perfectly blendable and wonderfully wearable, the shadows can be used both wet and dry, so there is no end to the looks you can create. To warm it up this winter, choose from two of the beautiful trios, ideal for creating mesmerising eyes.
The Luminous Isis Shadow Palette (£22.50) boasts an impressive array of shimmering metallic shades, allowing you to channel the look of the Sun Goddess herself. A stunning combination of bronze and rusty hues, this is the ideal transitional palette to ease you into the winter season. Rose gold shade, Enigma Myst swept across the lid provides a stunning wash of colour, perfect for adding some sparkle to a gloomy Autumnal day. Take the look up a notch with Chalice Bronze and Sacred Husk, two gorgeous bronze hues that will equip you with an enticing gaze.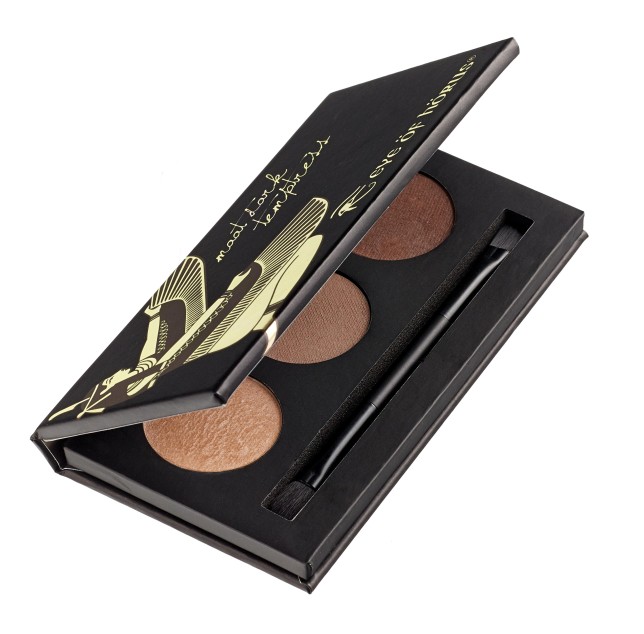 For a subtler, yet equally alluring look, the Maat Sultry Shadow Palette (£22.50) has a fabulous blend of warm chocolatey colours. Perfect for every day the subtle taupe shade, Ankh Odyssey, blends seamlessly with rich coffee hue, Dark Dynasty for a wonderful matte look. Pearly shimmer, Amarna Light, adds a glistening to the look that's sure to turn heads.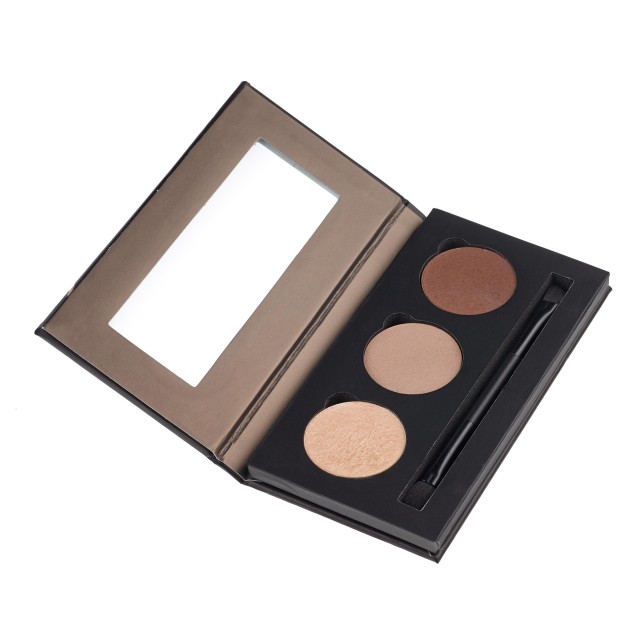 Eye of Horus do not test on animals, their products are paraben-free and rich in essential oils and natural waxes. After recognising a gap in the market and designing the branding for Eye of Horus, Holly Spierings joined forces with friend and Make-Up Artist Amy Lennane, big sister and Beauty Retail Expert Nicole Spierings and Business Entrepreneur Heather Spierings. Winner of the Latest in Beauty Award for Best Eye Make-Up, Eye of Horus have certainly proved their worth in the realm of lashes and liners. Their products are renowned for their gentle formulas, smudge-proof staying power and striking shades.
Eye of Horus' products are now available to buy on www.beautybay.com