Here are four of our festive foodie favourites we think you should try over Christmas and the party season. Don't forget to check out the new Christmas Edition of SLOAN! here for even more food & drink recommendations.
1. Hotel Chocolat – Merry Christmas Signature Box
An ever-popular choice with Team SLOAN! and one of our favourite British chocolatiers, Hotel Chocolat have a fabulously festive collection of sweet treats this Christmas to tantalise the taste buds. You will have already seen Hotel Chocolat's Festive Wreath as featured in the Christmas edition of SLOAN! but we also love the quirky Dozen Roly-Poly Christmas Robins (£7.50). Made from solid caramel chocolate, these round robins are look delightful and are great for sharing or as a stocking stuffer.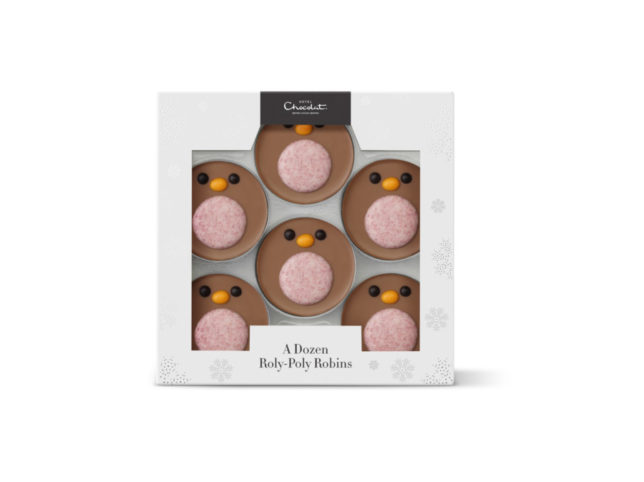 We also love Hotel Chocolat's Merry Christmas Signature Box (£15) – an elegant selection of 12 festive and favourite christmas chocolate recipes with something for everyone, from Christmas Mess to Billionaire's Shortbread. All wrapped up and tied with ribbon, it's the perfect little festive gift for Secret Santa.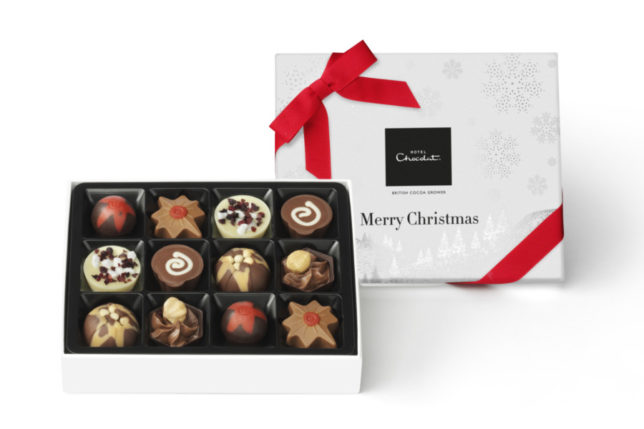 2. The Grown Up Chocolate Company
Show them just how much you care this Christmas with their very own tailor-made chocolate bar, courtesy of the new 'Make Your Own' chocolate configurator at The Grown Up Chocolate Company's website. This is the perfect unique and sweet treat for someone special (including yourself), with 70 indulgent ingredients to choose including nuts, dried fruits, spices and more with the option to customise the wrapper with your own image and message (we made ours White Chocolate with Passion Fruit and Coconut featuring a SLOAN! magazine cover on the label).
You can literally create the dream chocolate bar by simply selecting your chocolate choice from milk, dark or white with the addition of up to 3 'grown up' ingredients and create your own customised packaging by uploading your (copyright free) picture and message. Your creation will be handmade in Harlow from the highest quality ingredients (and a sprinkling of love) and the 3 delicious 100g bars will be sent straight to your door in their own gift box. The service costs £25 fromthegrownupchocolatecompany.co.uk
3. Odysea – Alexandria Style Olives
Christmas isn't just a time for sweet treats. There are lots of savoury options available that are worth exploring. One such offering that Team SLOAN! has recently discovered is Odysea who produce a range of Mediterranean food products are sourced from local producers in Greece and Italy to bring a touch of sunshine to the UK.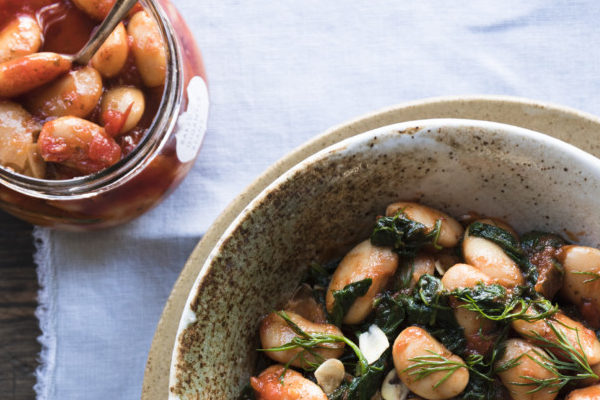 They have some delicious items from Baked Gigantes Beans (£2.99) in tomato and herb sauce which make a perfect cheat's cold starter to Extra Virgin Olive Oil (£7.99) which is well balanced with grassy notes and a mild peppery finish that's perfect as a vegan alternative to butter when serving breads at your seasonal dinner parties.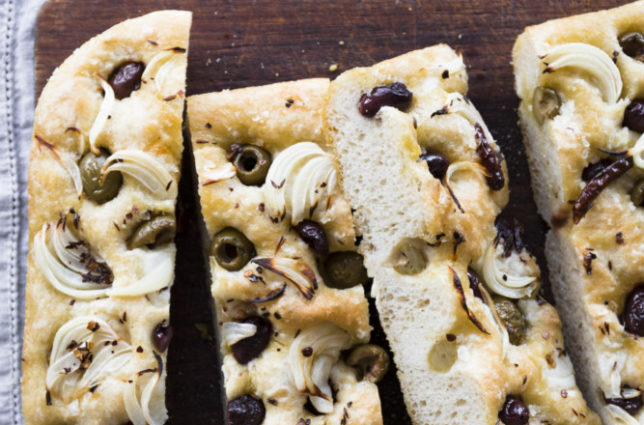 Our all-time favourite from Odysea is their Alexandria Style Olives (£3.99) which are hand selected and traditionally cured single estate Kalamata & Green Konservolia pitted olives with sweet Bukovo chilli and cumin in extra virgin olive oil. They work really well as nibbles with cocktails or use them to top home-made foccacia. All Odysea products are available from their online shop at www.odysea.com
4. Love Cocoa – Avocado Dark Chocolate Bar
If you're vegan or just interested in a new sweet sensation this Christmas, we really like the decidedly different taste of Love Cocoa's Avocado Dark Chocolate Bar. The luxury chocolate company Love Cocoa, founded by James Cadbury, the great-great-great grandson of Cadbury's founder John Cadbury, has launched Europe's first ever avocado chocolate bar which combines 70% organic dark chocolate with 100% natural freeze dried avocado pulp powder.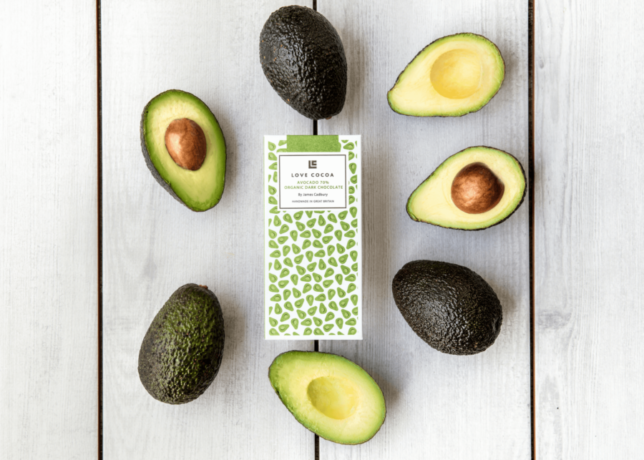 Made from the best Hass avocados in the world, the avocado ingredient has the same taste, texture and nutrients of the fresh green fruit. The new Avocado Dark Chocolate Bar joins Love Cocoa's existing range of premium chocolate all hand made in the UK and is available to buy at www.lovecocoa.com priced at £4.25.
5. Mr Stanley's – Christmas Collection
We love the Christmas collection from Mr. Stanley's which has the perfect range of treats for holiday gifting. Mr. Stanley's confectionery is a delectable assortment of British sweets established in North Yorkshire in 1843 which truly capture the flavours of a bygone era with a modern twist.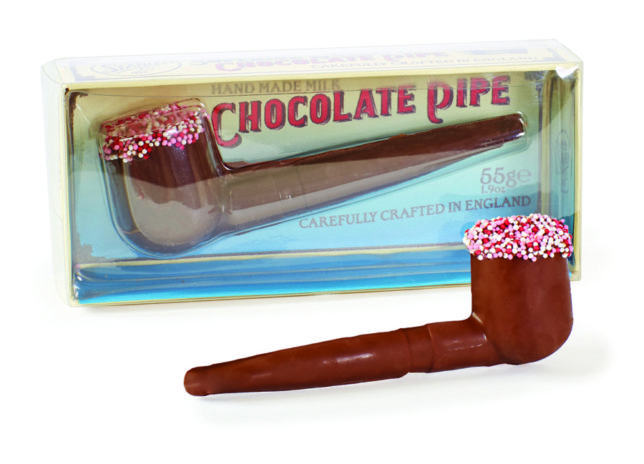 From crumbly fudge to gourmet chocolates and nostalgic sweets, Mr Stanley's brings together a signature range of eye-catching British confectionery created using traditional recipes and still made in the traditional old fashioned way presented in quirky nostalgic packaging which look particular festive.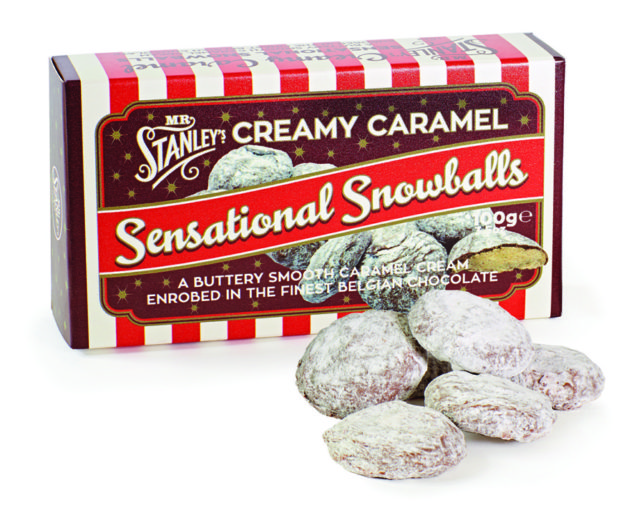 Our favourites include the Milk Chocolate Pipe (£5.99), the Belgian Chocolate Caramel Snowballs (£6.99), the fruity cutie Reindeer Gummies (£3.99) and the Festive Fudge Selection in four yummy flavours of Christmas pudding fudge, Salted caramel fudge, Mincemeat butter fudge and Christmas spice with orange fudge 210g £3.99. For stockists, check out mrstanleys.co.uk