Launched in April 2015, facetheory is a very different, British skincare brand which operates solely from www.facetheory.com. Via an online customer questionnaire, facetheory offers a three step personal skincare routine that will offer better results than a traditional 'pick and mix' product approach.
Facetheory believe that this fresh and innovative 'skincare that's personal' formula will a huge hit with the UK consumer. Comprising of cleansers, a toning mist, and moisturising face creams for all skin types, (including a night cream and anti-aging moisturiser), facetheory aims to change the skincare world by offering a proven beauty routine using only skin-friendly paraben-free ingredients.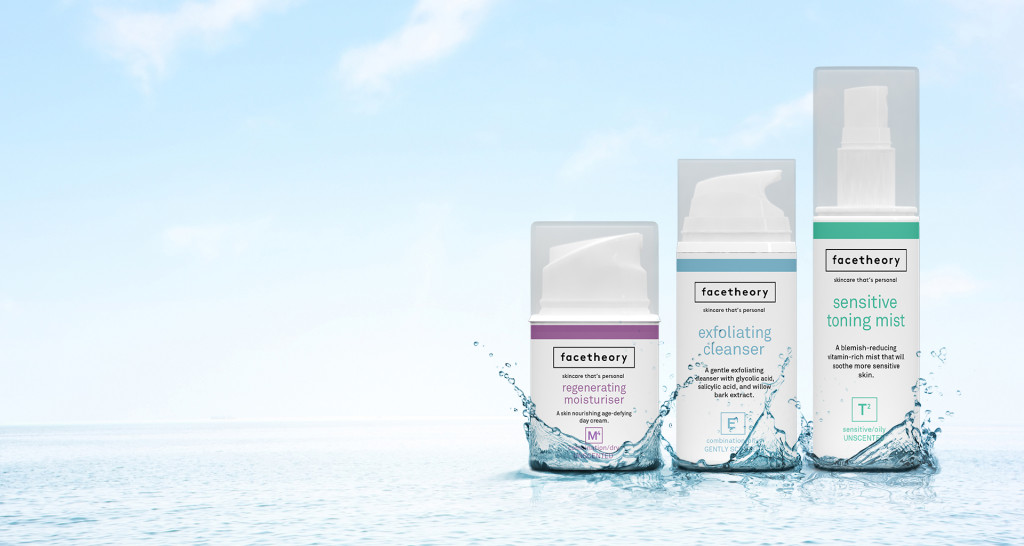 The MD of facetheory, Jamie Shuker comments, "we've really done our homework on this – we've invested a lot into research and development to make sure our facetheory formulations are skin-friendly, as natural as possible, and complement each other perfectly. People can often be overwhelmed by the plethora of products at a beauty counter and our aim is to guide the customer to the products that are the best match for their skin type."
Shuker continues, "we'll develop the brand in the UK first and focus on what's important – our products and our customers. I'm interested in building a company that has amazingly happy clients at its core."
The continued and growing fascination with the beauty and skincare industry in the UK will ensure that facetheory and its revolutionary new skincare products and concept will be a huge success.
Starting from £12.50, all facetheory products can be found at www.facetheory.com. All sample sizes are available from £2