This Father's Day, whether you call him Pa, Pater, Papa or Pop, show the father figure in your life just how much you care with one of these lovely gift ideas specially selected by SLOAN! from the most interesting things we've seen online this season.
1. The Whisky Event
Would tasting some of the world's most renowned whiskies on Father's Day sound like the perfect evening for your Papa? Well, The Whisky World proudly presents its first exclusive tasting evening, The Whisky Event at the luxurious JW Marriott Grosvenor House Hotel on June 17th. Guests will have the unique opportunity to try brand new whiskies that will be exclusively exhibited at The Whisky Event, including GlenAllachie's launch of their single malt range –  where you can sample multiple cask strengths, Gordon & MacPhail's 'Discovery' range which launched on 22nd May 2018 and of course, some of Diageo's 2017 Special Releases.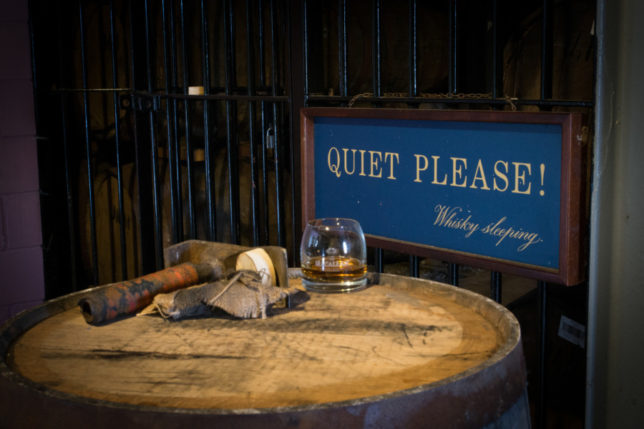 With a host of unique tasting experiences, this exclusive event offers a fascinating immersion into the diverse whisky culture of today making it perfect as a gift for any whisky loving fathers… even if your dear Papa is a whisky aficionado, he's guaranteed to find a whisky to please his discerning palate! Brand ambassadors from some of the world's top distilleries will be on hand to offer their extensive international knowledge and advice. The luxurious evening will also feature a lavish buffet, along with a wide range of alcoholic and non-alcoholic beverages for a Father's Day experience like no other.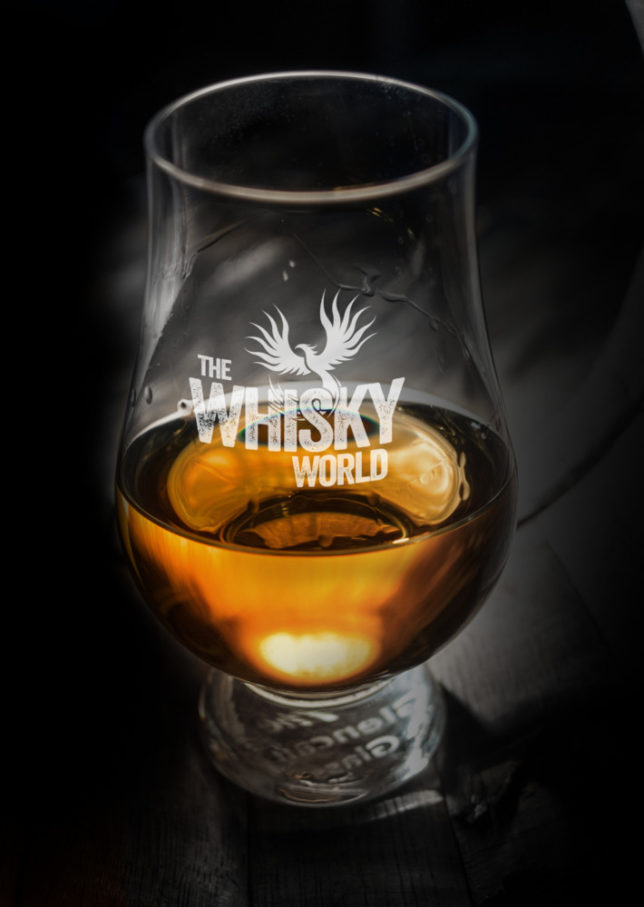 Tickets for The Whisky Event are priced at £100 and include unlimited whisky tastings, all interactive experiences and masterclasses, an even an extensive Kosher buffet and open bar. Tickets available from www.thewhiskyevent.com
2. anCnoc Peatheart
Peatheart Single Malt Scotch Whisky is the most recent release from premium whisky brand anCnoc and is the seventh Peaty whisky to join the award-winning collection. One of the smokiest offerings to date, Peatheart results in an intensely warm yet smooth finish. This expression delivers an initial smoky burst on the nose which surrenders to a surge of fruitiness, with ripe pears, apples and lime cutting through. On tasting, smokey flavours are laced with leather and sweet stewed apples closely followed by chocolate and sweet vanilla. Peatheart's dark but delicate spirit is the ideal Father's Day gift for whisky connoisseurs looking to explore a different side to their next dram. £52 from www.masterofmalt.com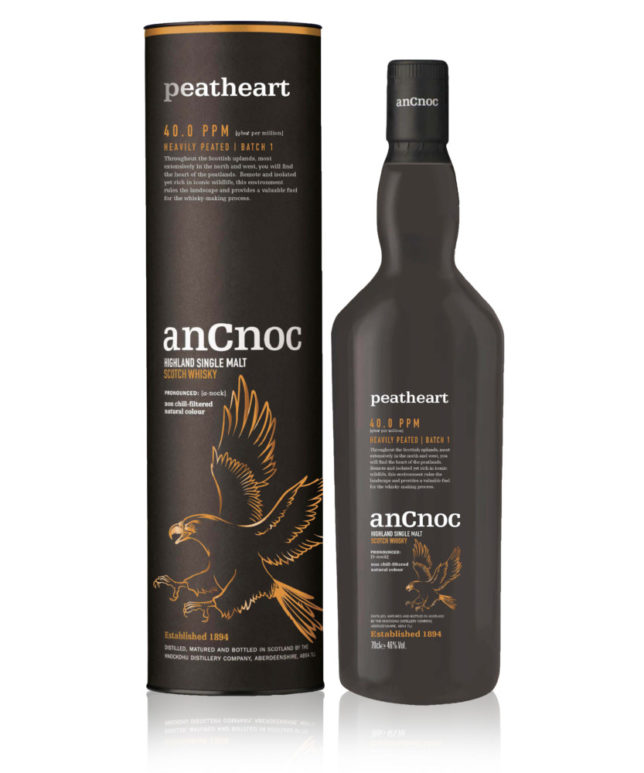 3. The Edible Museum
We'd never call your father an old fossil… but if you do, here's the perfect present for him! The Chocolate Fossil Collectors Box is beautifully presented in a wooden gift box. Inside the 6 compartments you will find 16 fossils made from quality chocolate, each nestled on a bed of shredded tissue and carefully labelled with the fossil's details. Whether dark, milk and white chocolate, each is given hand painted effects to look uncannily like the real item – only much, much tastier! Containing Trilobites, Ammonites, Brachiopods & Sharks teeth, the gift box can also be personalised making it perfect for Father's Day with your Pa's handwritten name on the collection label, as the paleontologist who discovered the cretaceous confections. The Chocolate Fossil Collectors Box is £50 available from Wellcome Collection Museum in London, Design Museum in Dublin and online at www.ediblemuseum.com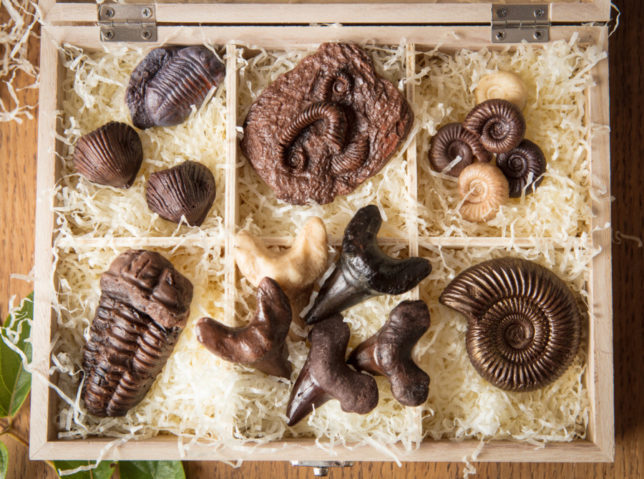 4. WOLF
WOLF create beautifully designed and handcrafted luxury watch boxes and winders, travel cases and jewellery boxes. The cases are made from quality leather and patented LusterLoc™ anti-tarnish lining to ensure the inside of each case stays tarnish-free for up to 35 years.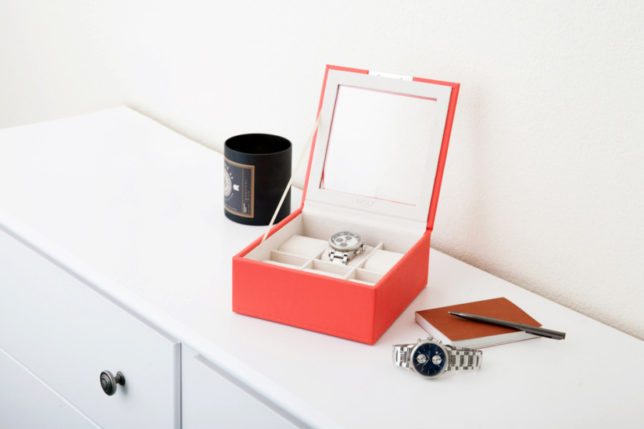 The stackable watch trays are an ideal gift for watch enthusiast Fathers and the perfect collectors piece. Each tray includes 6 watch compartments, a glass viewing lid, pebble leather finish and ultrasuede lining. WOLF stackable 6-piece watch tray with lid is $49 available from www.wolf1834.com
5. Jockey
Designed to be a staple in every man's wardrobe, Jockey's Polo Shirts offer a timeless and classic look. Crafted with high-quality fabric, they provide a great fit perfect for both everyday and sportswear. Also part of the USA Originals Collection, Jockey® Polo Shirts are available in fashionable colours that take inspiration from traditional American styles. Mr Sloan prefers a classic Navy polo shirt for that dapper look without trying too hard. Jockey Piqué Polo Shirt is £38 available in White, Black, Navy and Heather Grey from www.jockey.co.uk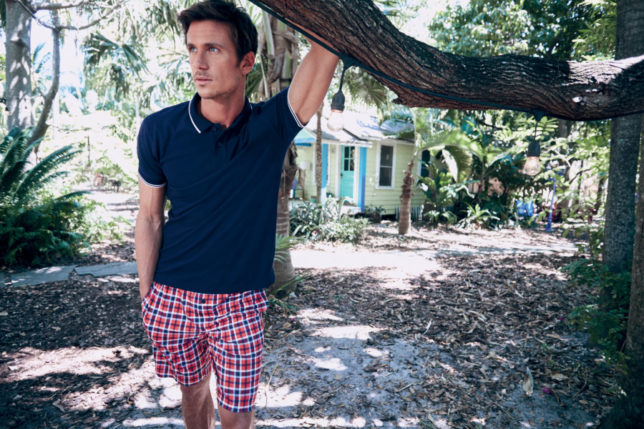 6. Appleton Estate
Bring the spirit of Jamaica home with Appleton Estate Rare Blend 12 Year Old, the premium Jamaican aged rum. Perfect as a sipping rum, with notes of deep oak, fruit and cocoa, Appleton Estate 12 Year Old Rare Blend adds a touch of luxury to Father's Day. £35.55 from www.thewhiskyexchange.com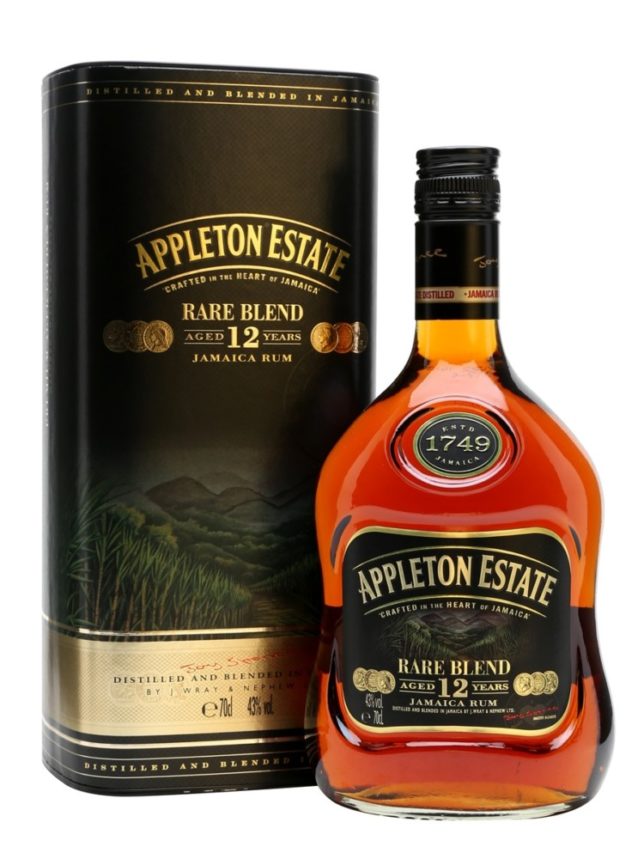 7. The Bluebeards Revenge
This impressive kit from The Bluebeards Revenge includes the iconic replaceable blade straight Cut-Throat Razor, which uses disposable blades for a cost effective option that doesn't compromise on shave quality. The razor is paired with a soft Doubloon Bristle Shaving Brush and enough barbershop-quality Shaving Cream and Post-Shave Balm for men to enjoy 50 great shaves. The Bluebeards Revenge Cut-Throat Razor Kit is £34.99 available from www.bluebeards-revenge.co.uk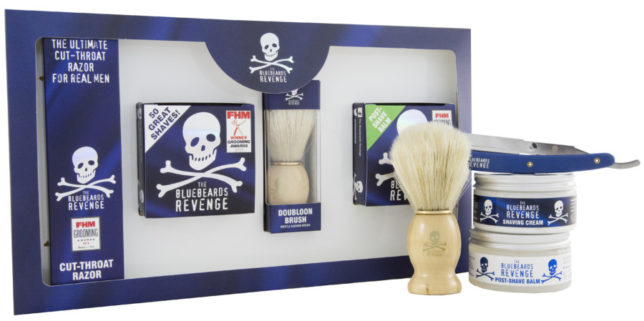 8. Weird Fish
The Janssen pigment dyed stripe polo shirt is a super-soft, reassuringly thick 100% cotton polo shirt that's packed full of quirky little design details reflecting the classic Weird Fish attitude. Made from fancy yarn-dyed Jacquard stripe cotton, the quirky patterned polo includes a sturdy collar with zig-zag stitch detail underside that can be worn up or down. It is a great choice for the dapper dad who wants to look smart but feel relaxed and comfortable too, perfect for when you're heading off to that family barbecue or are spending time with friends. The Janssen Jacquard Polo is £32 available from www.weirdfish.co.uk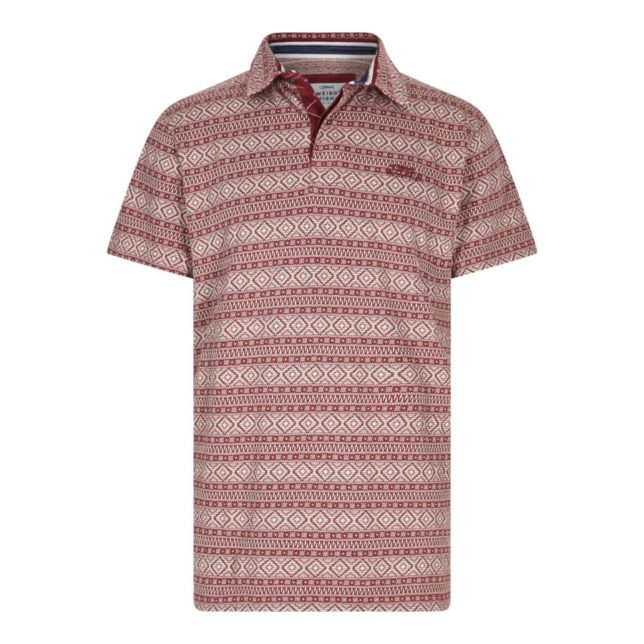 9. men-ü
This Black Pepper and Bergamot Ultra Concentrate Shower Gel in a 500ml shower tank answers the call from fathers who want more quality for less money. The high percentage of active ingredients means a small amount of product will go a long way lasting up to four times as long as a standard shower gel its size, so the 500ml shower tank is equivalent to 2 litres & can last one person up to six months!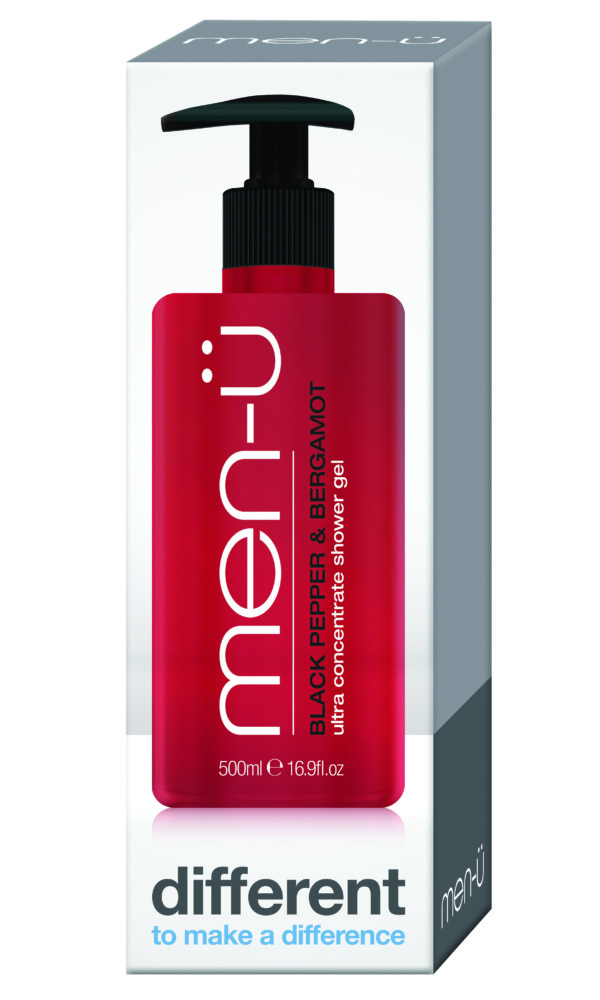 The ultra-concentrate formula ensures that unlike some shower gels it won't run through your fingers and down the drain, instead enjoy an effortless rich lather that delivers a thorough clean as well as a luxury fragrance that keeps you fresher for longer. As well as being five times the size of a standard bottle, waste is eliminated by the product being delivered via a pump. This produces the perfect dosage every time. men-ü Black Pepper & Bergamot Shower Gel 500ml is £26.85 available from www.men-u.co.uk
10. Urban Cottage Industries
Take a leaf out of Mr Sloan's book and make it a Father's Day to write home about with his very own personalised notebook from Urban Cottage Industries. Choose from a range of stunning genuine moleskin and Leuchtturm coloured notebooks, add his name or a short message online which will then be debossed on its edge. Your gift will arrive stylishly gift wrapped in traditional brown paper with free Next Working Day delivery – perfect for last minute panics! £19.20 from www.urbancottageindustries.com
11. The Grown Up Chocolate Company
These handmade Father's Day Whiskey Truffles are £6.50 for a bag of 8 chocolates available from www.thegrownupchocolatecompany.co.uk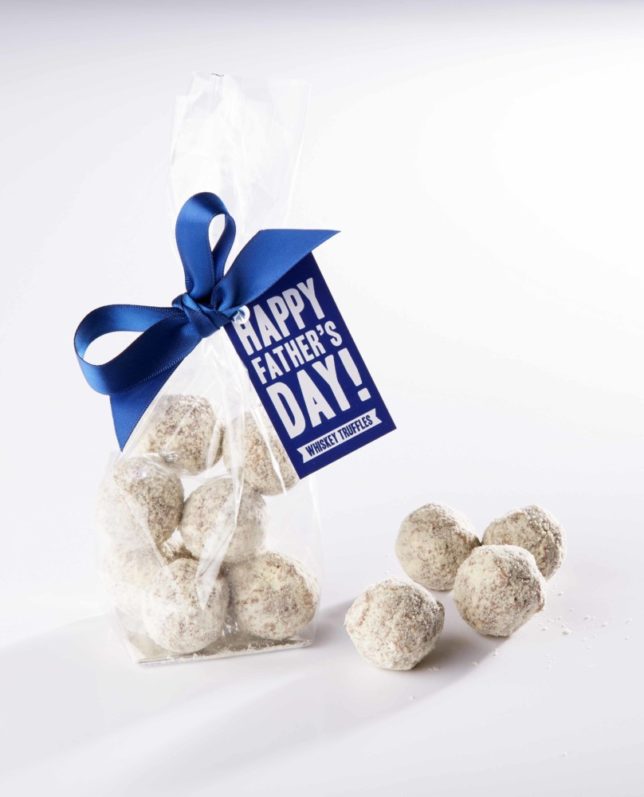 Here are some more top treats for your Dapper Dad as seen in the latest edition of SLOAN! – click the page below to go to the digital edition to find out more…