The arrival of a new sophisticated unisex Eau de Toilette: Pure Lavender, heralds the beginning of a brand new chapter in the story of the prestigious Ferrari Essence Collection. The fragrance is a fresh and joyful interpretation of the Ferrari Essence signature and an ode to a single exceptional ingredient.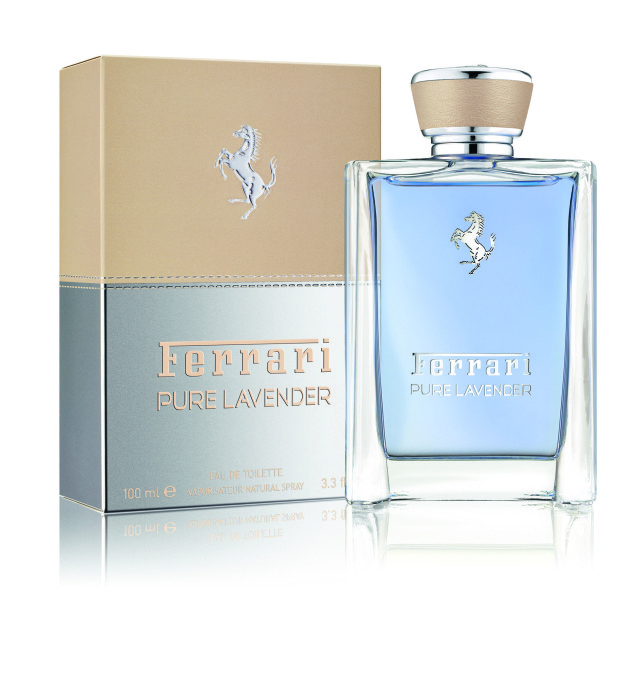 Naturally growing at a high altitude, lavender produces a timeless,unique floral scent which is often associated with authenticity and tradition. While the refreshing essence of lavender lends a surge of energy, the woody facets of lavender absolute give it a distinctive character and a touch of sensuality.
This modern and sophisticated citrus aromatic woody scent opens with the incisive and sparkling notes of bergamot, lemon sfuma and cardamom essence. While at its heart, a refined blend of invigorating sage absolute and aromatic lavandin gives the whole composition an extremely elegant character. Base notes of addictive vanilla, mysterious patchouli and warm cashmere wood add intensity, depth and power creating a very unique signature. This scent is perfect for Autumn/Winter and although it is designed to be unisex, we found it is better suited to women.
The Eau de Toilette is presented in a transparent version of the distinctive Essence Eau de Parfum bottle, revealing the fragrance's unique colour. Embellished with the signature Prancing Horse silver logo, the bottle features an elegant silver-grey cap embossed with the iconic Cavallino emblem and wrapped in sabbia beige leather, as a tribute to the refined Gran Turismo interior.
Available from Harrods and www.harrods.com RRP £75.00