Laura Brown, British endurance athlete & adventurer, shares some top tips on how to fit adventure around your weekday 9-5 routine by making the most of your weekends.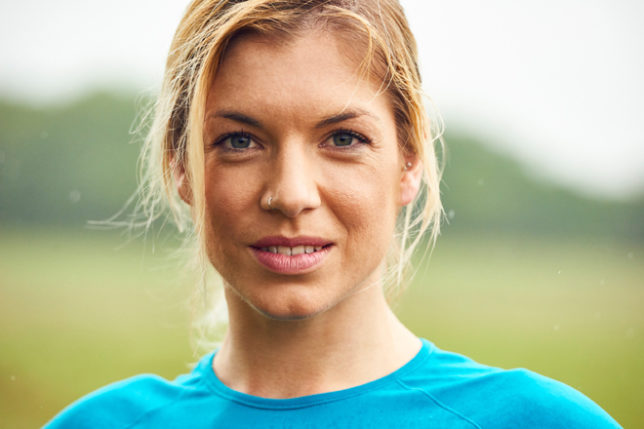 It seems we've hit a new nomadic era where we're regularly encouraged to quit the rat race in pursuit of a life on the road, working remotely and travelling on one great adventure!
Now, I'm all for this but it's just not realistic for those who enjoy being settled in their home, job, being near family etc. But that shouldn't mean you can't still fit adventure around your 9 to 5.
Welcome the age of the micro adventure! Micro adventures are great for getting outside, escaping the city and reaping all the mental health benefits of being amongst the wilderness such as reducing levels of stress.
The best thing about this is that you don't need to take time off work or go very far, just simply make the most of your weekends! Try to plan ahead by grabbing yourself an Ordnance Survey Map (far better than getting the Google Maps out!) and looking for areas near you with forests, mountains, lakes or whatever takes your fancy! You may want to research the area further to see if they more opportunities for adventure such as paddle boarding, trail routes, scrambles or bike hire.
Wherever you set your sights, here are three very easy swaps you can make to fit in as much action in as possible!
1. Switch the train or car for a bike ride
Commuting to your destination of choice by bike is a great option. Firstly it keeps the cost down which means you're able to go away more often but more importantly it means your adventure starts from the second you lock your front door! No train schedules or traffic jams, just you and some pedal power! Where possible, find a bike route away from the busy roads so that you can immerse yourself fully with the sounds and smells of the great outdoors, not to mention being able to take in the views as you leave the working week behind you!
2. Swap the hotel room for a tent (or even wild camping if you really want to go for it!)
Waking up to a magnolia wall with a view of the car park or sipping coffee in your sleeping bag watching the sunrise over a lake? Same as the bike, camping is cost efficient and deepens the connection to your surroundings. Building a campfire and snuggling up close in your cosy tent will definitely help bond relationships be it romantic or family orientated.
Additionally, you won't have to set an alarm to ensure you make breakfast and/or check out on time!
3. Trade the restaurant meal for a picnic or BBQ.
Dinner with a sunset? Grab some food, blankets and find a viewing spot nearby! You don't have to be Bear Grylls and catch/forage your own meal if that's outside your comfort zone but eating al fresco is a great mood booster and the perfect opportunity to bond with the company you're in. Turn your phones off and enjoy a hike with fresh air, good conversation and a delicious meal to reward all that exercise.
All of these exchanges are easy to do, cost effective and will benefit you mentally and physically so the next time you have 'one of those weeks' at the office, go plan yourself a micro adventure!
About the expert
Laura Ann Brown is a British endurance athlete and adventurer. Laura says, "I'm looking for an adventure, an opportunity to see what's on the other side of comfortable when you allow yourself to let go of everything you know, everything you were taught to be true and just discover a world of possibilities when you head in to the elements and measure your success by the moments that take your breath away." To find out more, please visit iamlaurabrown.co.uk