We all know how difficult it can be to get back on track with fitness, particularly if you've been out of the game for a while, but January always seems like the perfect time to start. Christmas is a time for over indulgence and is probably the reason why so many people dedicate their New Year's resolution to getting fit and healthy. If you've not started yet, we're here to tell you that it's not too late.
England rugby legend, Neil Back MBE has recently rediscovered some of the fitness of his playing days after collaborating with Strength and Conditioning coach Sam Yassin to devise the Back2Fitness 12 week fitness and nutrition programme. The Back2Fitness team chatted to us about effective methods for shredding fat and achieving fitness goals in 2017.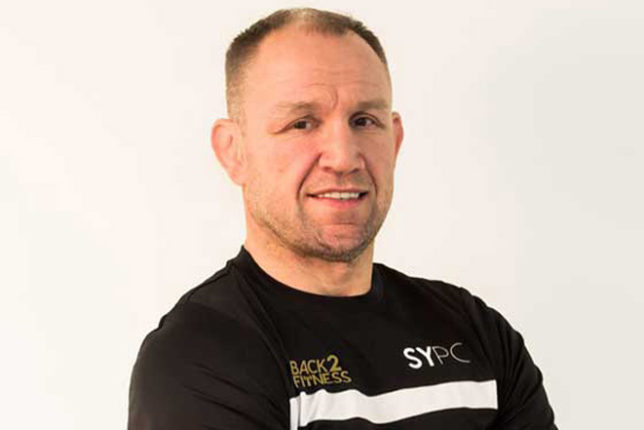 1. Understand your energy balance
Neil: When I was playing, if I wasn't eating the right things it meant my performance suffered. I learnt to eat what was I told so that I had enough energy. After sticking to our plan for 12 weeks, it reminded me how important it is to fuel your body to get the best possible results.
Sam: The number one rule for losing fat is to expend more energy than your take in. If you want to lose net weight, then you must expend more energy than you consume. The best way to do that may differ from person to person, however one way that proves more effective for those who enjoy eating is to dramatically increase the amount you exercise with cardio, such as high intensity interval training (HIIT), and weight training.
2. Choose effective forms of HIIT
Sam: To fully optimise any HIIT workout you need to give it everything you have for short bouts i.e 20-40 seconds. It's not a long time but this highly effective method will push you to your limits and beyond. If you fully apply yourself, the only piece of kit you'll need is a bucket!
Neil: I can vouch for that! Doing HIIT is a great way to get your heart rate up and maximize your time. There are so many exercises you can do, so you're not getting bored of doing the same thing all the time!
3. Track your progress
Neil: Regularly taking pictures (maybe every two weeks) of your physique will show you how your body is changing. After I stopped playing rugby, I dropped in weight but my body composition changed resulting in me carrying a little more body fat however, having stuck to a regime, my body fat percentage is down from 11.9 to 8.2%. Photos highlight the gradual changes and keep you motivated!
Sam: Don't use the scales as people tend to get bogged down with how much they weigh. It's a bit of a cliché but muscle does weigh more than fat. Use how you look, how you feel, old clothes and old photos as the most important things to focus on.
4. Consistency
Sam: It's important to remember that it's all about turning behaviours into habits and avoiding fads. Your metabolism is like a log fire. If you starve it and then binge, just like putting a large log on a small flame, it will be extinguished. The key to an efficient metabolism is short and often – following the old adage, 'eat small meals more often', is a great way to boost metabolic rate and aid weight loss.
Neil: Sticking to a set number of workouts per week helped me to focus a lot better. It meant that I could plan effectively and then look forward to my rest days knowing the necessary hard work had been done for that week.
5. Mindset
Sam: Be realistic with your goals. The easiest thing to knock you off track and make you lose motivation is failing. Repeated failure knocks people down. Look at being a better you instead of looking around the gym and wishing you were like somebody else. And, if you're middle-aged and looking to get back into shape, don't compare yourself to what you were 20 years ago.
Neil: I think, if you're eating and exercising regularly, you instantly notice how good it makes you feel. You have to harness that positivity. Now I feel more energised than I have in years and I'm ripped like I always used to be, but without the same muscle bulk that was required to compete on the playing field.
The Back2Fitness team devised a 12-week transformation plan based on their wealth of knowledge and expertise in fitness, sport and nutrition. The programme aims to engage with professional businessmen, Average Joes and former sportsmen who may have let their fitness levels dwindle due to injury or family and work commitments. The plan offers the perfect guide to burn fat and gain muscle through weight training and alternative forms of cardio, such as HIIT and LISS (low intensity steady state) exercise like jogging.
For more information, please visit www.back2fitness.co or follow @B2F_SYPC on Twitter.
About Neil Back MBE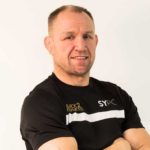 Neil's 17 year senior career began at Nottingham RFC, where he spent two years before heading to Leicester Tigers. His passion for rugby and commitment to fitness and diet saw him make 339 appearances for the club and score a record 125 tries. It also saw him play for England at every level, from Schools right through to the full national team, for whom he won 66 caps, scored 16 tries and became the first forward ever to drop a goal.
About Sam Yassin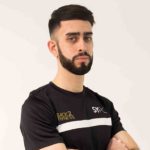 With a degree in Sport and Exercise Science and coming from the country's most elite sporting town, Loughborough, Sam Yassin is an experienced strength and conditioning coach. He is a member of the UKSCA and is currently working towards his full accreditation. Having passed his examination and LTAD (Long-term Athletic Development) case study, he is well on his way to becoming a gold standard S&C coach. Sam has long been involved in the sporting world, having competed in a wide range of sports from a young age, despite being born with bilateral talipes and having had more than 5 lower body surgeries. In his final year of university, he gained valuable insight into what it takes to be part of a professional team as he interned at Leeds United Football Club as a strength and conditioning coach.